Dozens of Loris High School seniors flocked to downtown Tuesday night to cruise through the town one last time as high schoolers during the 2021 "Last Ride."
Seniors met at the corner of Meeting Street and Casey Street to decorate their cars with marker and an array of blue, yellow and white balloons. The street was lined with smiling family members and friends as the seniors rode — some in the back of pickup trucks — down Main Street. The Loris Lions are scheduled to graduate Wednesday.
Tristen Graham, who is set to go to Clemson University in the fall, decorated a blue Jeep with her friends while having mixed emotions about graduation day.
"I'm excited to graduate," Graham said. "I'll miss it though really."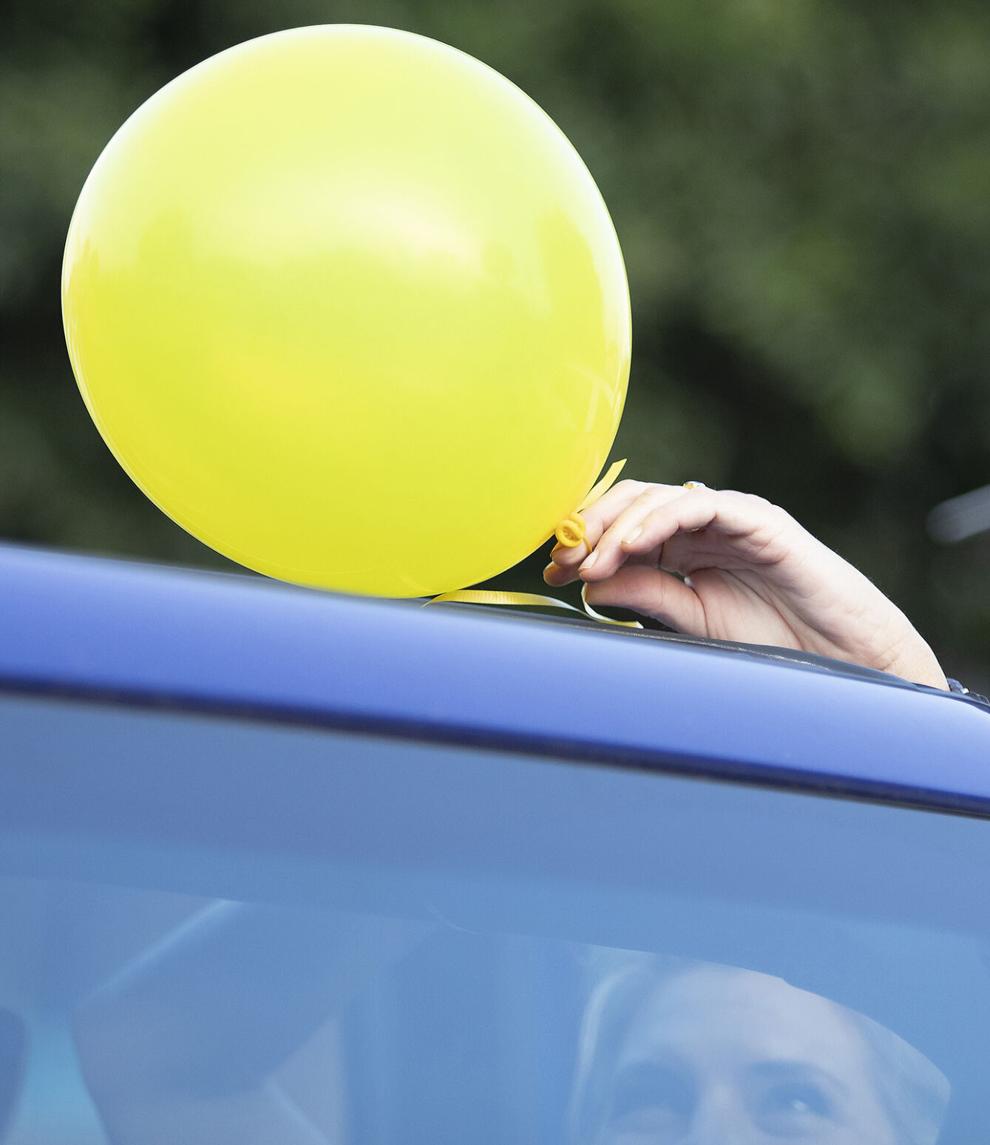 Cricket Fowler, along with other a handful of other parents, helped put together the special event for this class of seniors, who endured a tough year through the COVID-19 pandemic.
"We wanted the community to come out and celebrate and support our seniors," Fowler said.
Parent Jenny Gore said the event started last year as a way to safely bring the senior class together and do something fun amid the pandemic.
"Hopefully it will become a tradition in town," Gore said. "Hopefully it will bring the town together."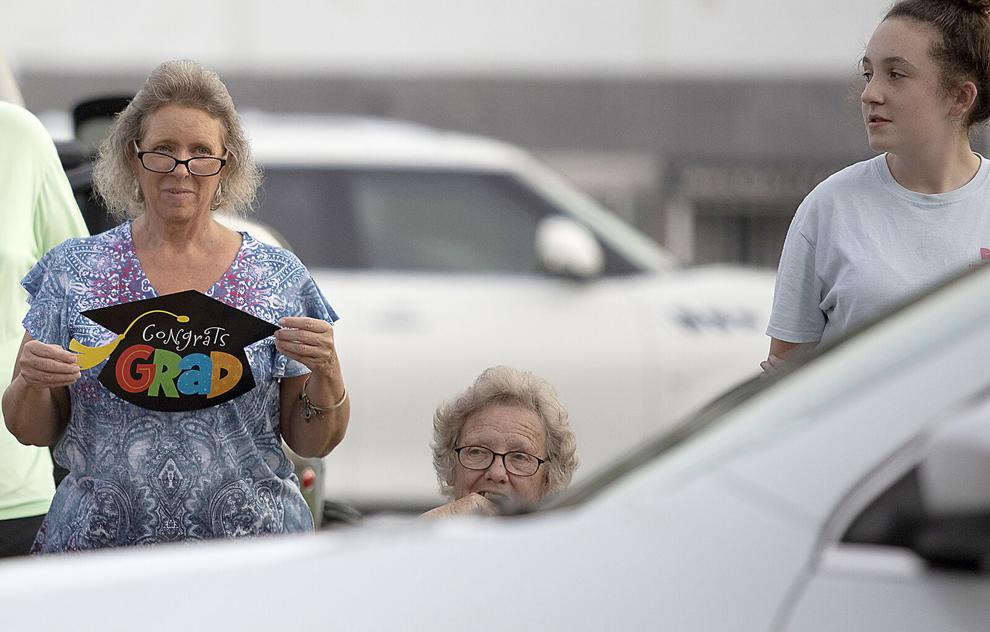 With the roller coaster year, Graham appreciated the school, parents and community for being able to come together and organize the event.
"We didn't get to do a whole lot still because of the pandemic," Graham said. "I really appreciate it and I'm really excited to do it."
Dawson Marlowe described the past two years as a "lapse in our high school career" but an event like Tuesday's is a step in the right direction.
"We haven't had a sense of normalcy in a while," Marlowe said. "It's exciting to get back out here."
While some restrictions have been lifted, Marlowe hopes that the following senior class has a more of a normal year and can enjoy events that come along with senior year.
"Next year, hopefully things go how they've been going," Marlowe said. "Hopefully the tradition will carry on so they can experience this like we are."
Marlowe will be going to The Citadel in the fall, following in the footsteps of his cousin whom he views as a role model.
"I just want to get a well-rounded education," Marlowe said.
Marlowe's father, Dax, was helping fill up balloons for seniors.
Dax Marlowe said that while the class of 2021 has had a little bit more freedom, things have still been tough with shifting between distance and in-person learning.
"It's still been a struggle but from what I know they've done well," Dax Marlowe said.
Dax Marlowe said that Tuesday's event meant a lot to the parents of some seniors because it reminded him and others of going cruising in high school.
"That's what we grew up doing," Dax Marlowe said. "That's all there was to do around here. We didn't get to go to the beach and all that stuff like they do now. We'd cruise town Friday, Saturday nights. It's nice to see them bring that back."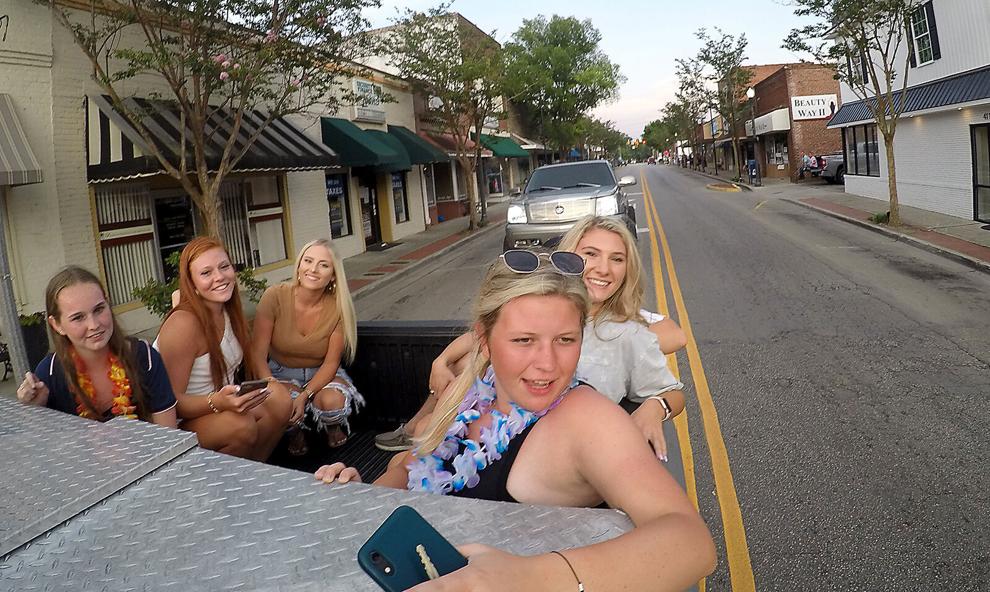 With his son going to school in the Lowcountry, Dax Marlowe said that he will miss his son tremendously.
"We're excited for him," Dax Marlowe said.
As another chapter is set to be completed for the class of 2021, the trials and tribulations they've faced the past 15 months are lessons in life that Dax Marlowe feels have prepared them for whatever challenge may come their way.
"If they can get through the pandemic and the obstacles they crossed through school, everything else will be a breeze," Dax Marlowe said.
Loris High School seniors cruise Main Street