The grill sizzles with hashbrowns and bacon – and hamburgers for those who arrive to an early lunch at Shorty's Grill in Loris.
But those who know it's Thursday hold off on the burger.
Nick Conner walks across the black-and-white tile, carrying a 50-quart pot to the front of the decades-old restaurant.
Can you guess what's inside?
Chicken bog. Not chicken and rice or chicken pilau. It's known as chicken bog in these parts of the state.
Thursdays are bog days at Shorty's.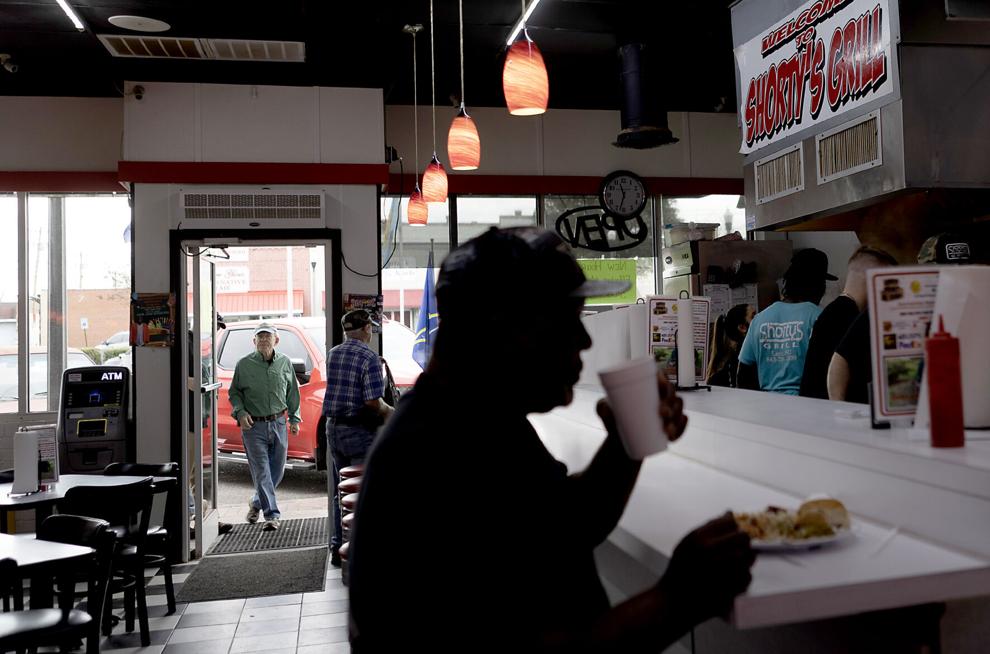 It's also the day the Horry County Historic Preservation Commission unveiled a chicken bog plaque in front of the Loris Library, marking the area the home of chicken bog.
The sign reads:
CHICKEN BOG
ONE-POT DISH MADE WITH RICE,
CHICKEN & SAUSAGE. FED CROWDS
BY 1920S. TRADITIONALLY EATEN
AFTER GATHERING TOBACCO IN
NORTHEAST SOUTH CAROLINA.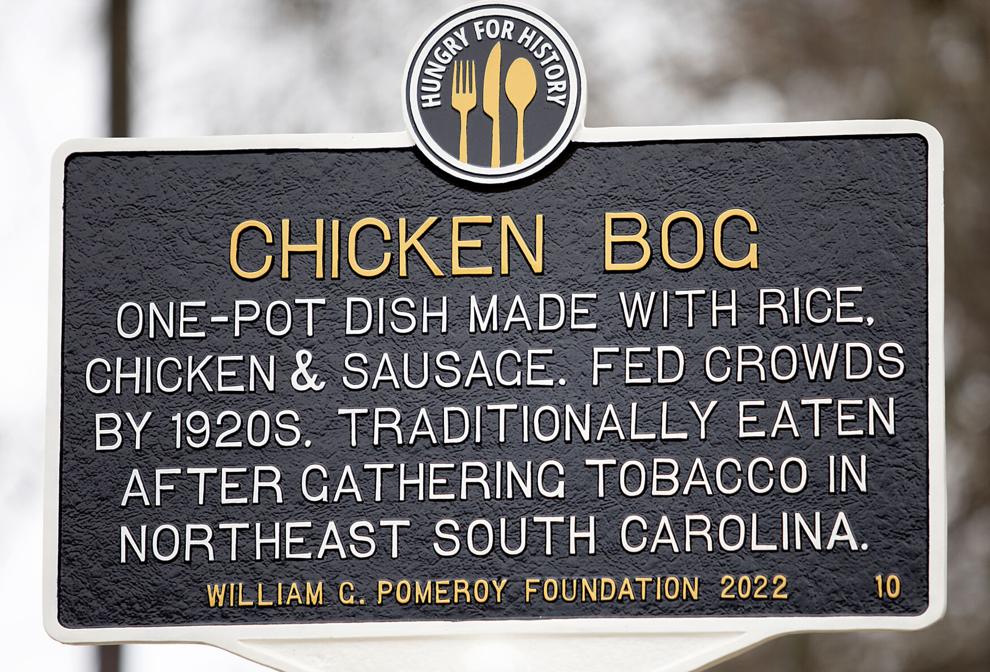 ***
Back at Shorty's, Conner's morning started early during the breakfast rush.
He gets the chicken boiling at 7 a.m. Then it's time to cut up the smoked sausage. Conner adds seasonings and the sausage.
When the sausage "gets right," it's time for the rice to go in.
"That's when the magic happens," Conner said.
An hour later, it's ready.
Thursdays are for chicken bog because that's the way the previous owners, Ernest and Myrtle Lyerly, did it each week when the restaurant was called Loris Lunch and Pool Room.
The tradition continued after Conner's father took over the restaurant.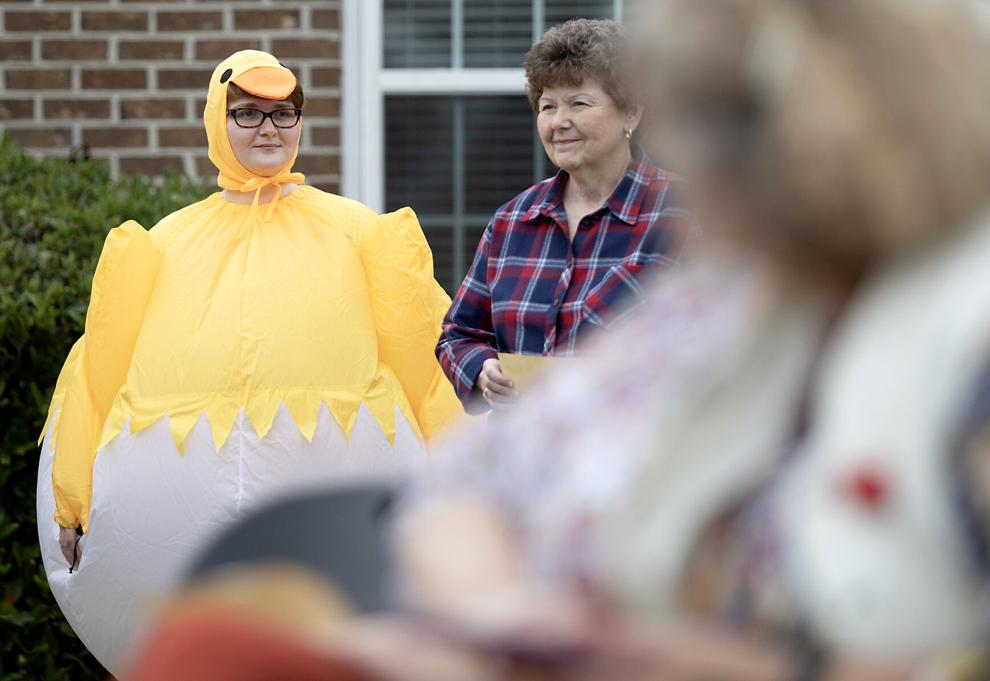 For over 40 years, the great Loris Bog-Off Festival has been a part of the city's identity. Thousands of people flock to downtown each year, and some with a mission in mind: to become the next bog-off champion.
The idea happened in 1981, thanks to Loris native Singleton Bailey, who noticed there was no annual festival in town.
"We are festivalless," he recalls thinking at the time. "I thought Loris should have a festival."
A festival must have a theme or something an area is known for. No single crop represented Loris, Bailey said.
Then chicken bog came to mind.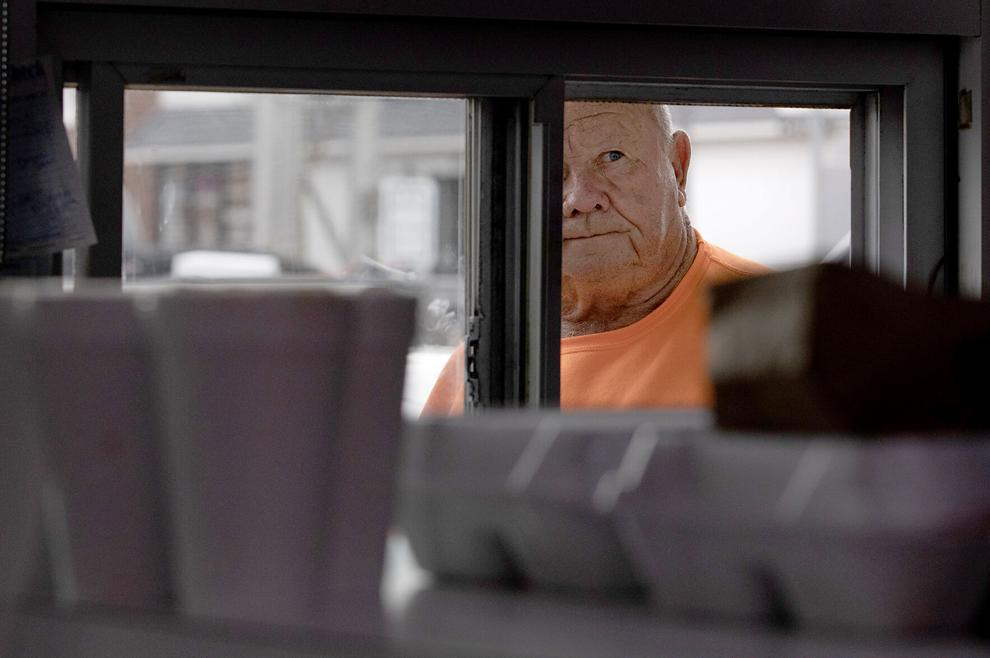 The dish is special to most native Horry County families. Each family has their own way of cooking it and no two chicken bog dishes are the same, Bailey said.
"Since chicken bog had a lot of pride in it, I thought that might be a good way to have a chicken bog contest … they could actually have a trophy and title," he said.
Bailey took his idea to what was known at the time as the Loris Merchants Association before the local chamber was established. And the rest was history.
"I didn't do it all by myself, it was my idea, but I did have help," he said.
"Those first years were exciting 'cause radio stations were calling me from all over the United States," Bailey said. "Now when we have [a festival], I can reflect on how it's grown."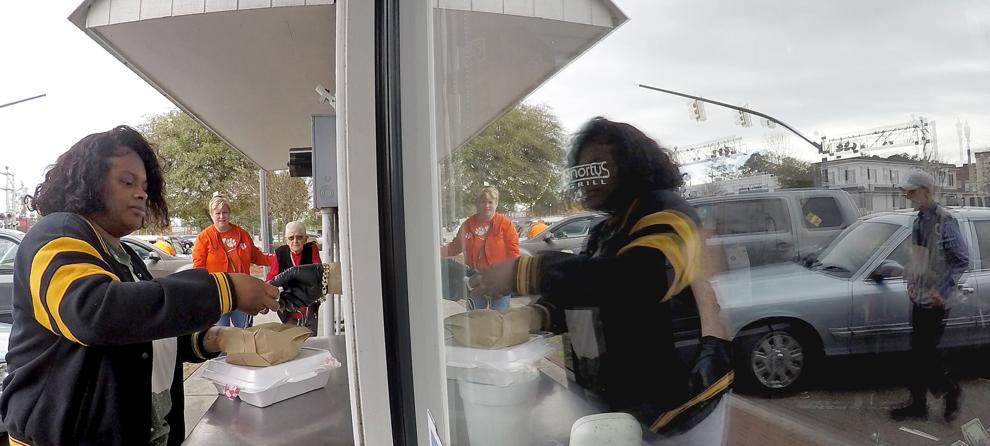 Preserving this county's history through historical markers is one of the HPC's initiatives.
The chicken bog marker has been a year in the making, said HPC chair Susan Platt.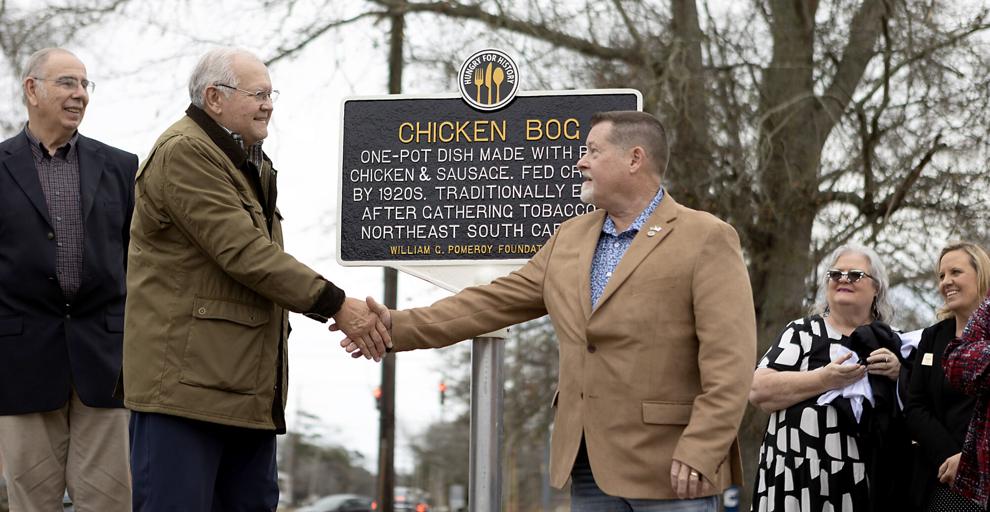 A Hungry for History grant funded the sign after the preservation commission's research proved that chicken bog has existed for more than 50 years locally. Anything older than 50 years old may be considered historic, Platt said.
Old newspaper clippings and interviews with locals whose grandparents and great-grandparents cooked chicken bog on the farm gave proof that the dish is ingrained in the county's history.
"It's just part of our culture, part of who we are," Platt said. "That is why chicken bog qualifies."
The HPC's research found that the rice dish was made instead of potatoes because rice doesn't spoil. It stood the test of time and the ingredients were readily available, Platt said.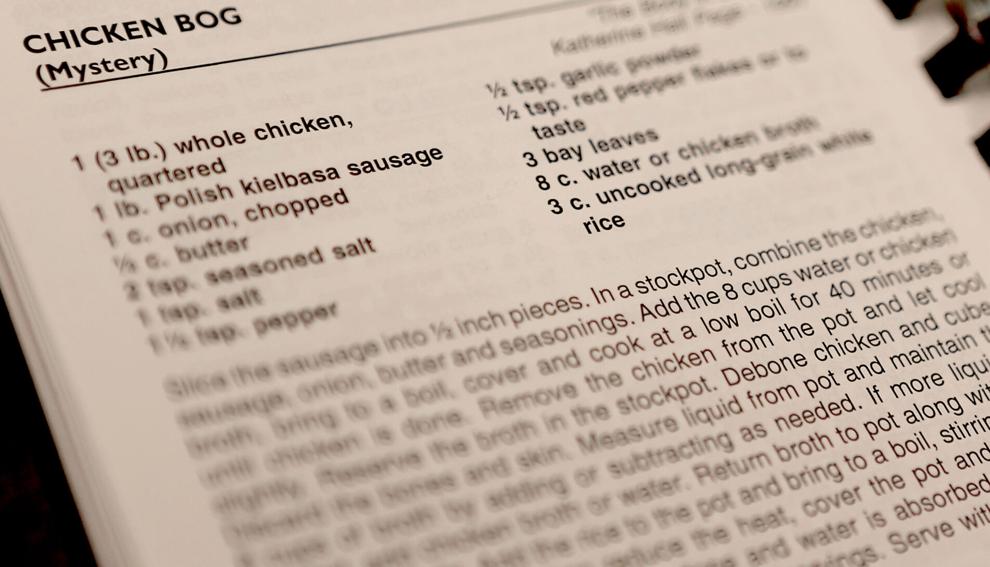 So what about the name?
The bog part derives from the texture of the dish reflecting the boggy soil in parts of western Horry County.
Being made in a large cast-iron pot for everyone is another characteristic that has stood the test of time.
***
In the crowd Thursday as the plaque was unveiled, Bailey was delighted that the festival he helped create has turned into so much more for the city of Loris.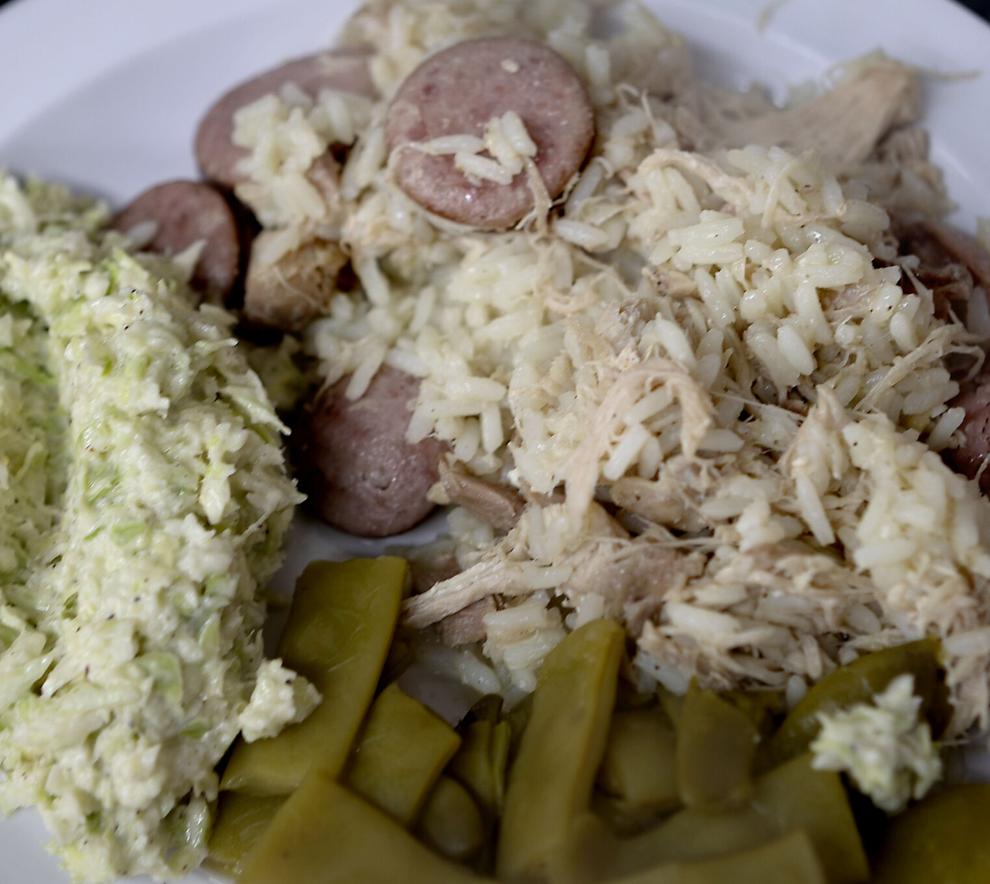 "It was rewarding, a rewarding feeling to know that it's come that far to be appreciated to the extent that it is … a plaque is probably pretty good for that," he said.
No matter where you come from, who you are or how you cook it, chicken bog is made to gather people together in Horry County.
It's not just a thing of the past.
It's something to still enjoy together today.