A Loris man is charged with attempted murder in connection to a Nov. 3 shooting on the 4400 block of Market Street in Loris that sent his brother to the hospital with a gunshot wound. Benjamin Jordan, 35, is also charged with possession of a weapon during a violent crime.
On Nov. 2, Benjamin Jordan and his brother Jeffrey Jordan, 44, got into an argument over Benjamin's girlfriend, according to a police report. Benjamin Jordan didn't know that she was secretly talking with his older brother until he saw text messages between the two of them, the report said. 
Their disagreement didn't become physical until the next day. Benjamin Jordon told police that Jeffrey Jordan showed up at the house on Nov. 3 with a black handgun and began firing, causing him to run into the house to seek cover, the report said.
But Jeffrey Jordan was shot in the incident while Benjamin was not. Jeffrey Jordan was taken to a Loris hospital before being airlifted to Grand Strand Hospital for surgery.
Benjamin Jordan told police that his older brother had been shot in self-defense, but he couldn't offer an explanation of how it happened and denied that he shot him, according to the report.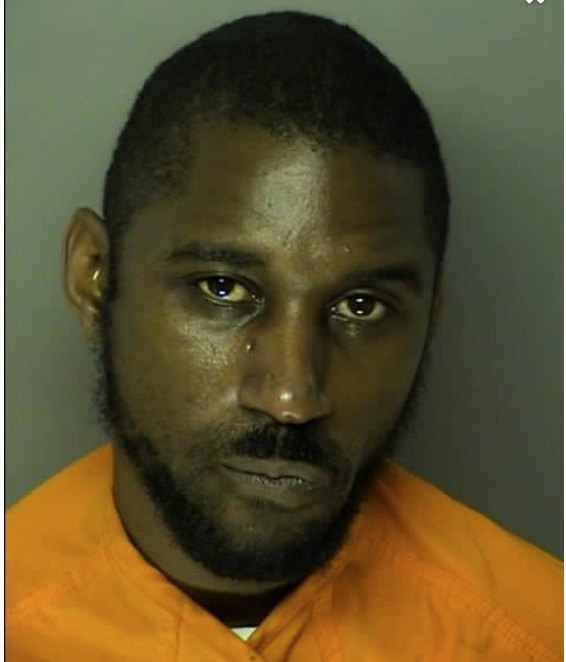 While officers found what they believed to be bullet holes in a car parked in the road, they could find no such evidence in the house where Benjamin Jordan claimed to have taken cover, the report said.
A couple days after the incident, the Horry County Sheriff's Office told Loris police they had picked up the younger Jordan on a home detention violation. He had previously been released from jail after being charged with assault and battery and criminal domestic violence in September, according to jail and court records.
On Nov. 9, a Loris police detective interviewed Benjamin Jordan while he was being held at the J. Reuben Long Detention Center. 
At first, the younger Jordan told the detective that his brother had pulled up to the house with a passenger identified as "D," and that his brother approached the house with two handguns, the report said. When Jeffrey Jordan was 10 feet away, Benjamin Jordan told police, his older brother started shooting. The younger sibling told the detective that he picked up one of the guns and fired back. 
Benjamin changed his story after the detective confronted him with inconsistencies, including the fact that there were no bullet holes on the house or property where he said he hid.
Instead, the younger brother told the detective that "he was unsure if Jeffrey Jordan shot at him but felt like he did," the report said. It added, "He also advised that Jeffrey Jordan could have been shot by the firearm that was in his possession when it fell from his hands and hit the ground. Benjamin Jordan advised that if Jeffrey Jordan did not come to his house, that he wouldn't have been shot."