Imagine a philanthropic Uber service, but instead of drivers chauffeuring passengers, it's volunteer pilots flying patients to specialists and treatments.
"I like to fly, and if I wasn't doing this, I would fly up and down the beach or do something just to maintain flight currency," said retired Air Force Colonel Fred Bosse. "And with this, I'm always looking for a new flight to go someplace else."
Since 2008, Bosse has been an Angel Flight pilot. The 79-year-old Indiana native first got involved with the program while a flight instructor in Tyler, Texas. Now, he flies patients around the Southeast in his four-seat 1978 Cessna Cardinal airplane, although the engine is much newer. He flies out of the Grand Strand Airport in North Myrtle Beach's Windy Hill neighborhood. 
"It avoids roadside travel for various patients," Bosse said. "The ones that I frequently get involved with are cancer patients and burns. We have people with blood disorders, we have transplants. Various things where it's advantageous to be able to fly to the appointment and not have to do 8-to-10 hours on the road to get there, and it's uncomfortable for the patient to do that, especially with burns."
Shortly after the sun rose on a crisp and clear Tuesday morning, Bosse and his wife Jean took off from Grand Strand Airport and headed toward the Columbia area to pick up patient Tiffany Smith before flying her to Moncks Corner for a doctor's appointment. Another pilot was tasked with flying her back home.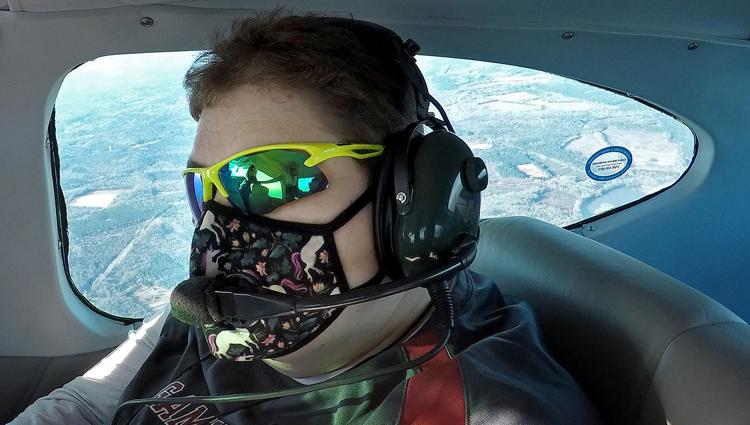 "I've been flying with Angel Flight three or four years now, every three or four months, so I've flown a lot," said Smith, 40, of Lexington. Smith was born with Aniridia, a condition characterized by the lack of an iris. She has an artificial left eye, and is legally blind in her transplanted right eye.
Bosse flew her to see a doctor tasked with checking on her transplant, but the eye alone wasn't the reason she needed to fly. 
"The biggie is the Addison's Disease," Smith said. "That's why I have to travel Angel Flight, because a car, even to Charleston, is stressful. My adrenal glands don't work so they don't produce the cortisol, or the stuff to handle stress. So I could go into a crisis and just drop. It's just more non-stressful. It gets me there quicker, but it's just not as stressful." 
Angel Flight from the Grand Strand Airport (Gallery)
Taking a medical transport van is another option, Smith said, but it comes with lots of stress that her condition makes difficult to address.
"I'm not in a medical transport vehicle where there's like eight people there, and I've got to worry about whether I'm going to get to my appointment first or on time," she added. "It just cuts down on stress."
The program is a blessing of sorts for her and other patients in the same boat (or plane).
"It was wonderful, as always," she said of the flight. "Fred and his wife have actually flown me quite a few times so I enjoy flying with them. They make the trip very non-stressful and comfortable. For someone like me that is unable to travel commercial or even in the car for an hour and a half, Angel Flight is definitely very important."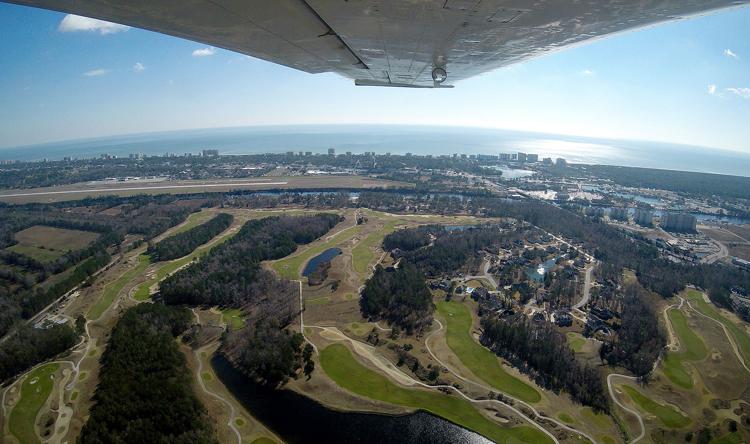 Shafer formed the program while flying around the country brokering the sales of hospitals to private groups in the early 1980s when he noticed there was a need for transportation for medical organs and tissues, said Angel Flight Soars CEO Jeanine Chambers. The organization coordinated nine flights in its first year, and eventually expanded to focus on patients' traveling needs.
Here's how it works: hospitals and doctors submit a trip to Angel Flight. Pilots can see those flights either online or on the mobile app and sign up for the flight. Patients like Smith get free transport. 
Angel Flight pilots are all volunteers. They pay for their own expenses and aren't reimbursed for the service. Bosse, who flies with Angel Flight 15 to 18 times a year, said his trips usually cost anywhere from $750 to $1,000.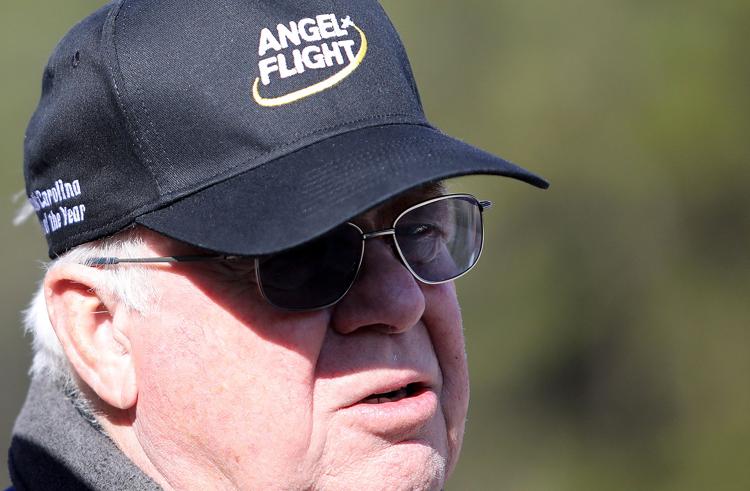 In 2019, the program flew 3,617 missions in 26 states with about 1,000 pilots. That includes 93 pilots in South Carolina, Chambers said. The program coordinated 400 missions for South Carolina residents last year. 
There are several requirements for patients. Chambers said they must be able to get on and off the plane and generally be in traveling condition. They must require medical services that can't be provided locally (the service must be more than 100 miles away) and there must be a financial need. The CEO said 75 percent of their patients have a household income of less than $50,000. 
When Shafer formed the Angel Flight program, it was only the second organization of its kind in the country, with the other one on the West Coast, Chambers said. A handful of other similar but independent angel flight-style organizations now operate across the U.S.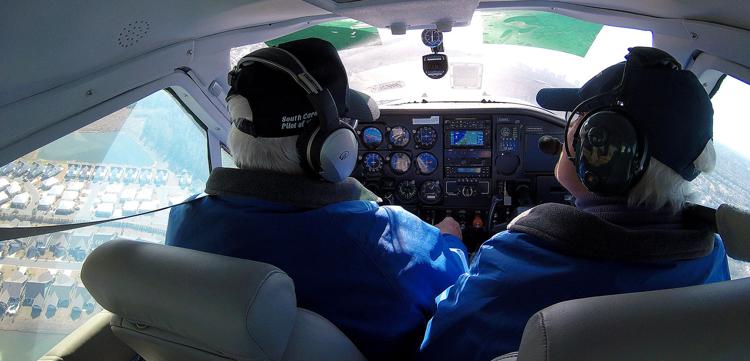 Getting the word out to the public has been one of the organization's biggest challenges, Chambers said, while recruiting pilots – "the backbone" of the organization – hasn't been difficult. 
"It's pretty easy, honestly; pilots love to fly," she explained, adding that the program provides a mission for pilots who might otherwise fly for no reason except to "punch holes in the sky."
Bosse has been flying in some capacity or another since 1960, serving tours in Southeast Asia while in the Air Force.
"Gosh, it's been my life," he said. "I flew in the Air Force from '62, retired in '90. I flew all but five years. When I wasn't flying in the Air Force, I was flying with the Aero Club, just to keep up."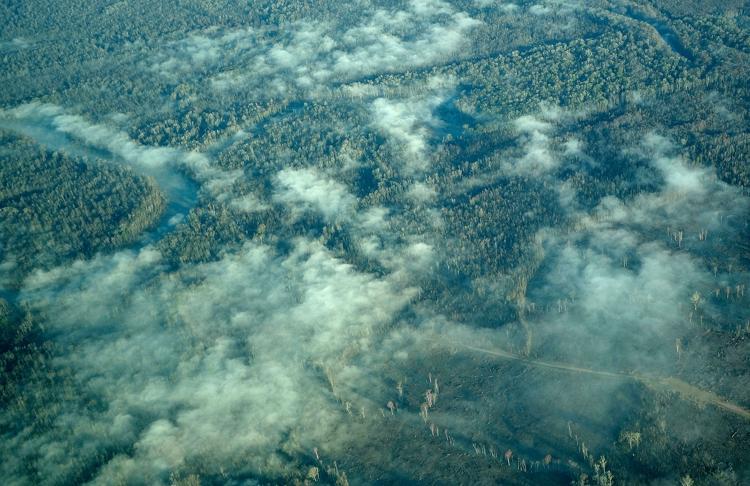 When Bosse first got involved in the Angel Flight program, he rented airplanes. But since he enjoyed the program so much, he bought his own Cessna in 2014. 
"I enjoyed it and found an airplane I could buy, and so I bought an airplane and now my costs are not as much as they used to be if I rented an airplane," he added. "I've flown several people multiple times so you get to know them. It's a great opportunity."