Anyone who's been to The Point in Cherry Grove has probably looked across Hog Inlet to see a handful of tall trees towering over the rest of the shrubbery on the undeveloped Waties Island. 
A third of the island, the western end, is owned by the Coastal Educational Foundation. The foundation owns more than 1,000 acres in the area, including the island, marsh, and upland region that extends to the Intracoastal Waterway. The rest of the island is owned mostly by the Boyce family and Virginia-based Riverstone Properties, according to land records. 
Waties is the first in a string of barrier islands that run up to Wilmington, North Carolina, and it's used as a natural laboratory for CCU students.
But it could also eventually become South Carolina's 48th state park, and the third state park on the Grand Strand after Huntington Beach State Park and Myrtle Beach State Park.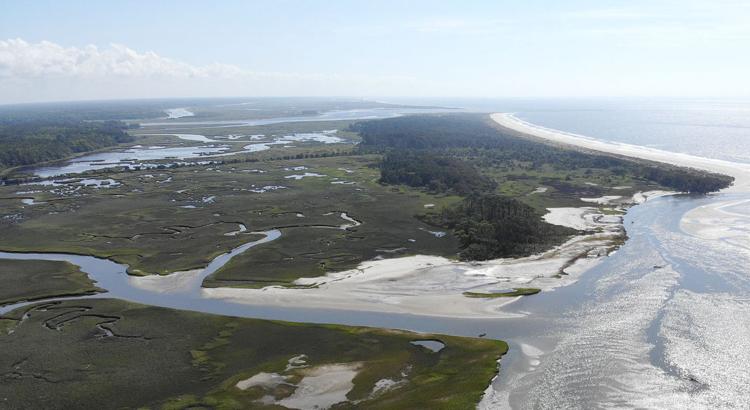 The City of North Myrtle Beach and conservation group the Open Space Institute are negotiating to purchase parts of Waties Island not owned by the Coastal Educational Foundation. The foundation is not involved in the potential land deal, according to CEO Stovall Witte. 
Dawn Dawson-House of the S.C. Department of Parks, Recreation and Tourism and Nate Berry of the Open Space Institute confirmed the negotiations. 
Dawson-House said the Open Space Institute had approached them asking if it would make for a good state park.
"We'd love to have this property," Dawson-House said. "We already have two state parks in the Grand Strand region. They're both very well-used and very busy. This would relieve some of that traffic and it would also provide some of the public access to the beach that people enjoy in the state parks."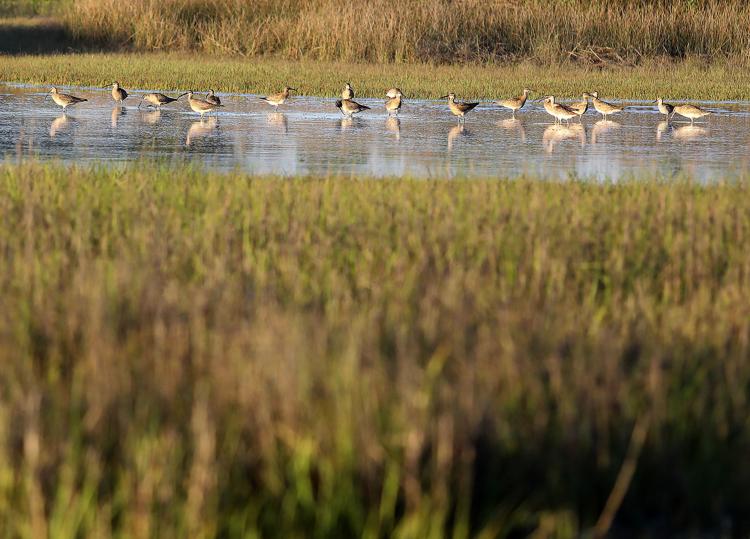 But it's too early for a verdict on the future of the island. Open Space Institute Vice President Nate Berry said he's just been in some preliminary discussions with landowners, but the institute doesn't want to manage the property if a deal is made.
"We don't know who would be able to reach agreements. We don't know who would be the long-term stewards of the property," Berry said. "We have discussed with certain people with the City of North Myrtle Beach, but it's unclear who is the long-term owner of this property. The odds of pulling this all together are quite slim."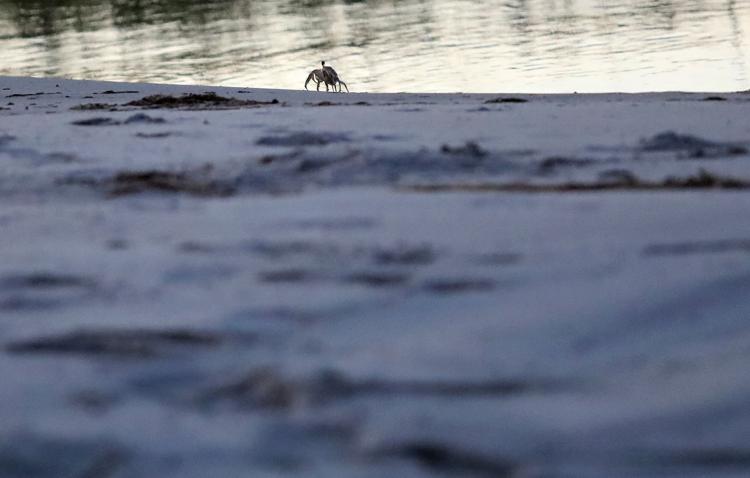 Berry declined to name the particular landowners involved and said it's too early to talk sale price for the "one-of-a-kind property" just south of the North Carolina border, adding that he didn't want to endanger the negotiation process. 
"I don't know what the price is going to be but it's going to be a very large number, and traditional sources of conservation funding are relatively small," Berry said. "We're exploring, not knowing if we could ever raise the funds necessary. Before we can figure that out, we need to understand if there's a deal that could be had."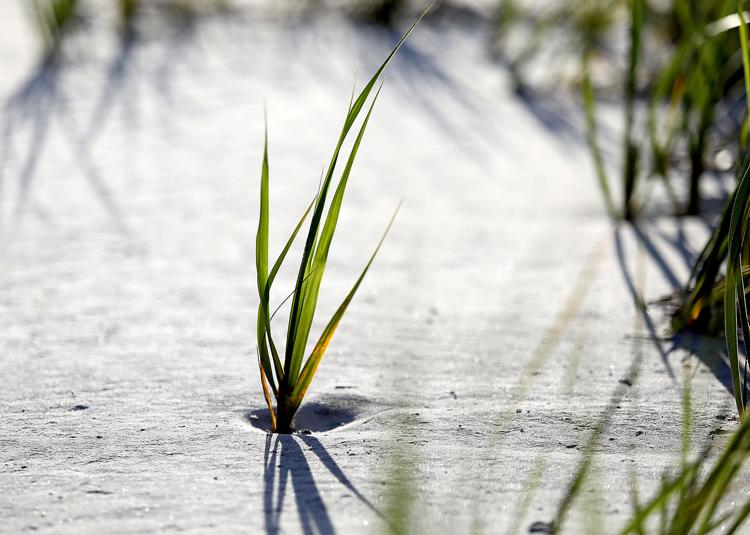 Berry said a state park "would be a great outcome" for the property, but "we're so far from having a deal that we haven't thought what it would actually look like." 
Berry declined to say what the other options to preserve the property might be. North Myrtle Beach spokesperson Pat Dowling said the city doesn't talk about its negotiations. 
If it does end up as state park, Dawson-House said the market would dictate what it would look like. She said it would likely have campsites, cabins, and educational areas. 
"But of course that can change," she added.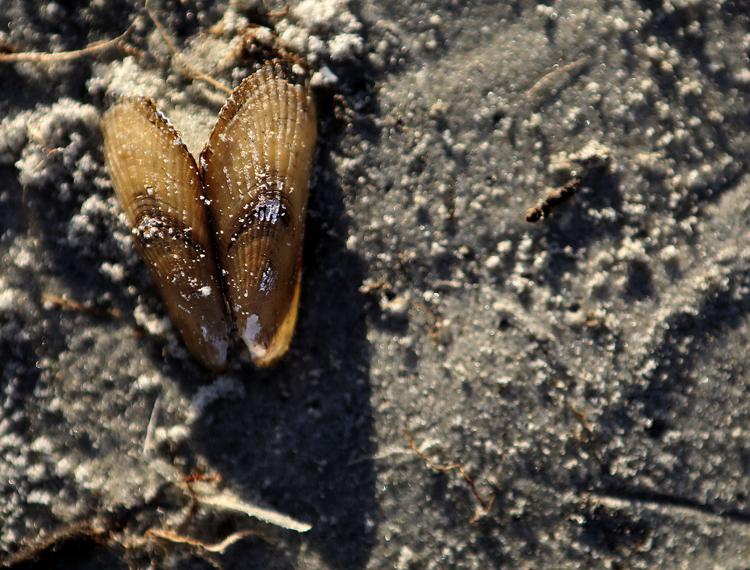 Michael McShane, vice president of the South Carolina Conservation Bank Board, said a possible land deal "is a wonderful opportunity for the state." He said neither SC PRT nor the Open Space Institute have applied for funds, although "it certainly would be in the realm of possibility." Dowling said North Myrtle Beach has not applied for funds either. 
Having an undeveloped beach is uncommon in South Carolina, McShane said. 
"There are only a few places like that on our coast remaining," he added. "So much of the coast is in development of some kind, private community or hotel resort developments, so this might make that unique in that regard, like very few places could ever be."
The part of the island owned by the Coastal Educational Foundation has been a boon for the school and its students. 
Waties Island has one of the largest dune fields in South Carolina, said Paul Gayes, Director of the School of Coastal and Marine Systems Science. And the dunes have been expanding since the 1980s. 
"When you consider its role more broadly, it's a pretty special place. It's a different kind of environment," Gayes said. 
The South Carolina Lowcountry is a pretty literal description of the coast south of Murrells Inlet, where the topography is low enough for barrier islands to form. But between Murrells and Myrtle Beach, those barrier islands don't exist because of the high ground just off the coast. 
That changes in North Myrtle, as the high ground curves inland. 
"It starts to bend inward a little bit, away from the coast," Gayes said. "And that's why there's space for there to start to be barrier island systems again. So Waties starts barrier islands that run north out of the Myrtle Beach area, and then barrier islands start again south of Murrells Inlet. That whole other stretch is largely a mainland coast, which is one of the largest ones in the East Coast, so it's really great for access, for the large numbers of people that come to the coast, but it's a different kind of landform."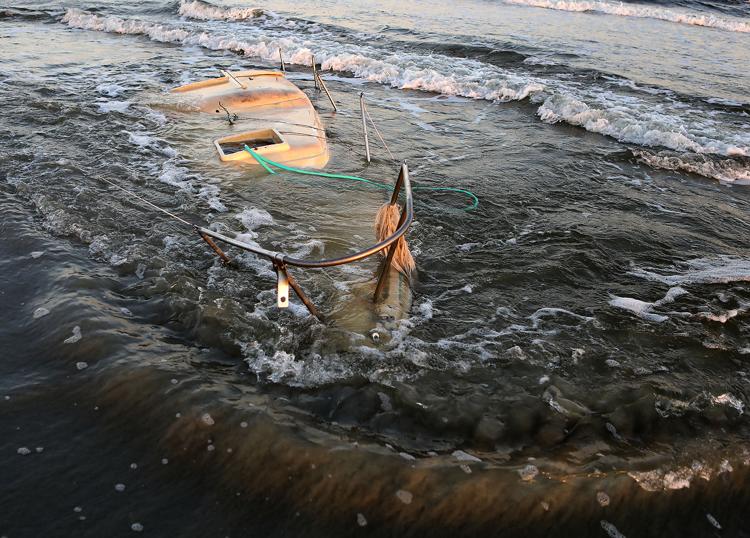 The island itself has been growing, little by little. 
"Waties has experienced some expansion that started I think in the 70s when the Little River Inlet jetties were constructed," Gayes said. "They're trapping some sand that's probably staying in the system and that's helping to mitigate those erosional pressures. And you go through some other patterns, as sand is being moved up from North Myrtle Beach and the Grand Strand in general, we keep renourishing those environments, we're getting more sand at Waties Island. It's been pretty healthy in that regard." 
Waties is also the location of a wind energy project. The school has set up a SODAR (Sonic Detection and Ranging) machine to measure windspeed. And it's generated some interest in using wind energy.
Coastal's experiments have found that wind speeds high above the ground are faster than folks thought.
"And that actually has shown that the wind energy potential in South Carolina is better than what was modeled previously," Gayes said. "It actually has generated interest by the Department of Energy and investors that have built wind farms in the Midwest to start looking at South Carolina for the potential of wind energy production." 
The island is a "fantastic natural laboratory," Gayes said, adding that "The prospect of land staying open and relatively natural is highly desirable for our purposes."
Officials from Riverstone Properties could not be reached for comment.