North Myrtle Beach is working on a plastic bag ban, which if passed would make the city the second in Horry County to restrict the single-use containers.
The ordinance was initially proposed at a January city council meeting by councilman Bob Cavanaugh to protect the city against state legislation aimed at limiting municipal authority over plastic bags. An ordinance could be passed without being enforced for several months — or years — in order to give businesses time to comply. 
"Why it's important: our waterways are very important to us, our environment is very important to us," Cavanaugh said.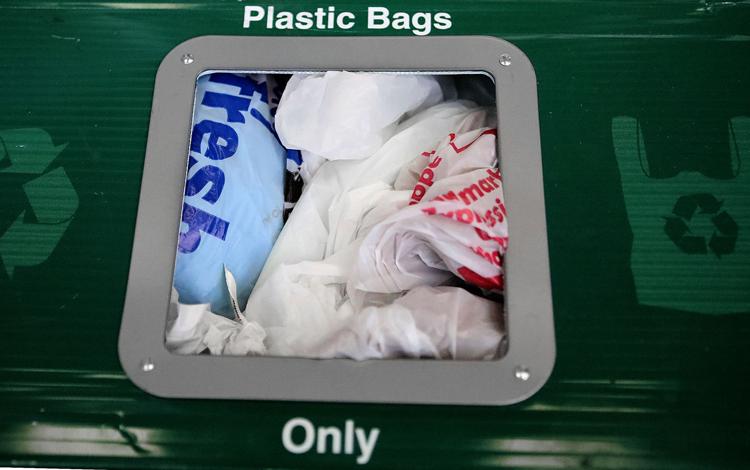 City attorney Chris Noury and spokesman Pat Dowling said the discussion so far has revolved around non-biodegradable, single-use plastics, although the breadth of the ban, what plastics might be exempt, and when the ordinance will go into effect is unknown. 
"We want to protect our customers, our tourists and our people and our environment," Cavanaugh said. "And that's a great way to do it. Because that kind of ties up our solid waste authority and everything else. We're doing that as a principle to go after that. Not climate control or any of that stuff like that, strictly protecting our waterways and our environment. We want to do an ordinance on that."
Cavanaugh's worries about state intervention are not unfounded. Senate Bill 394, introduced on Jan. 22, gives the state of South Carolina the sole authority to regulate containers, including plastic bags. 
Noury said he believes an ordinance, if passed before state legislation, would stand. That was the impetus for Cavanaugh's idea to pass an ordinance ahead of the legislature. 
But state legislators could still intervene. 
"So as long as we have the ordinance in place, then the ordinance would be effective," Noury said. "Now that doesn't mean the General Assembly can't put language in some bill that they may pass that possibly preempts and supersedes legislation that we've passed. There's a possibility they could do that."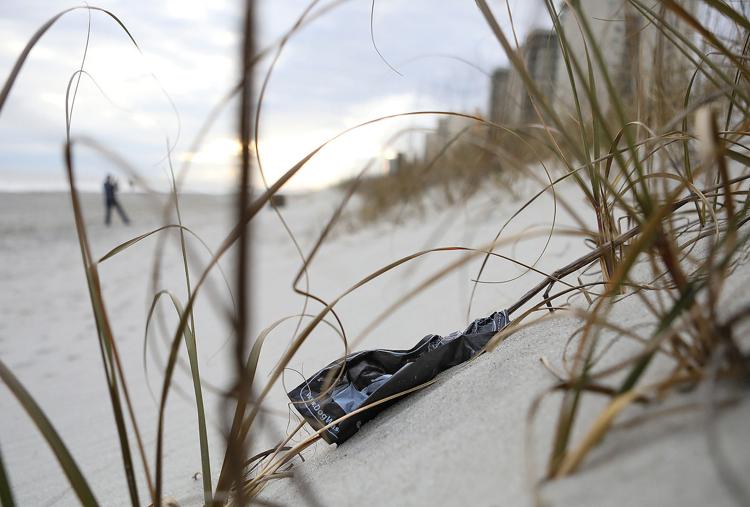 City manager Mike Mahaney said the city council will debate the merits of an ordinance at its March 4 meeting.  
"The next meeting will be a discussion of, do they want to do an ordinance based on the resolution? In other words, do they want to pick a year and say our goal is to eliminate plastic bags by 2025 or whatever that date is," Mahaney said. "We will have probably a draft ordinance where you can fill in the blank, stick in the year, whatever, if they so desire to pass it."
Frank Boulineau, who owns the Boulineau's IGA grocery story in Cherry Grove, said his company uses more than 1.5 million plastic bags every year at the IGA alone. 
"Everybody likes plastic bags," he said. "One reason people like them so much is they use them for garbage cans when they get home or, trash bags, or take them on the beach, or they can put the diapers in them or those kinds of things."
But a ban would force Boulineau's to switch to reusable bags or paper bags, which are more expensive that regular plastic shopping bags. And Boulineau said it would take several months to get rid of his plastic bag supply. 
"Brown paper bags cost about four times what a plastic bag costs actually, so it'd cost us $70,000 to $80,000 a year just to switch to paper bags," he said. "Now one thing we've been doing a lot of lately is pushing our reusable bags. We've got two different reusable bags that we do. We sell them for 99 cents, but every time we have some kind of event in the store, we give them away."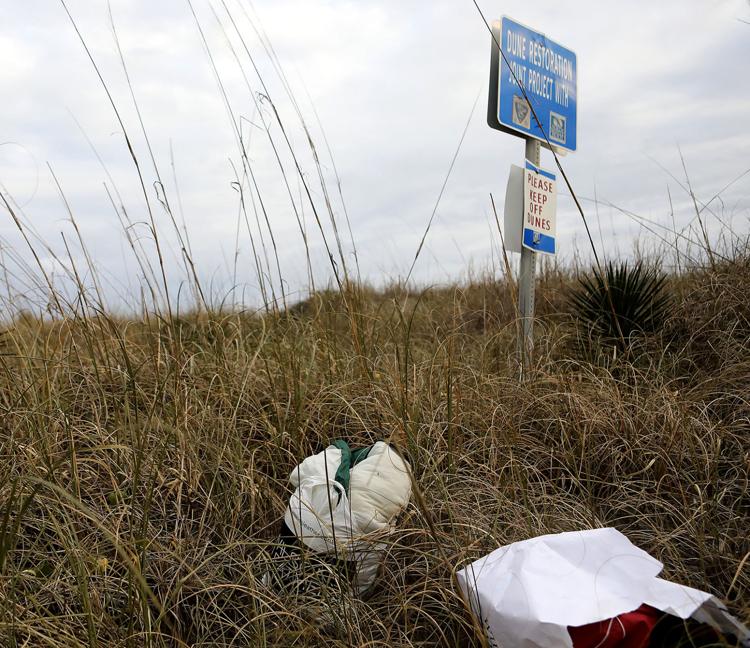 Boulineau said he would prefer all his customers use reusable bags, which would save the story money. But tourists coming in to town aren't likely to know about the ban, he added.
"We deal with so many tourists here of course, so probably 75 percent of our customers are not going to realize there's a plastic bag ban in North Myrtle Beach, probably," he said.
Boulineau said he we would "have to support it if the city council passed it. We would just have to work around to making changes and educating our consumers."