For more than a decade, Luis Banegas has made his home in a small trailer in North Myrtle Beach's Windy Hill neighborhood.
"I've lived here 13 years, a long time," said Banegas, one of the last remaining residents of the mobile home park near Bi-Lo. He lives there with his two children. "It's a problem for me, my family, my kids. We don't have any money for the move."
Dozens of households have been forced to pack up and move out of the park after more than half the properties were bought out late last year. Preliminary plans call for a gated community on the site, though city officials said no concrete designs have been submitted.
The park occupies 37th, 38th and 39th Avenues South on the north side of U.S. 17 in the city. Most of the lots that were sold are now uninhabited, with some spaces completely empty save for old empty beer cans and other trash. Other lots still have abandoned trailers on them.
In December, landowners George and Robert Buffkin sold property on both sides of 37th Avenue South and the east side of 38th Avenue South to a company called Foxfire R/V Resort Inc. for $2.3 million, according to public records. Ray Skidmore III, also known as Trey Skidmore, had formed the company less than two weeks before it purchased the property, according to records from the S.C. Secretary of State's Office. Skidmore is also the president of the company, which has no listed board of directors. 
Skidmore declined to discuss his plans for the property.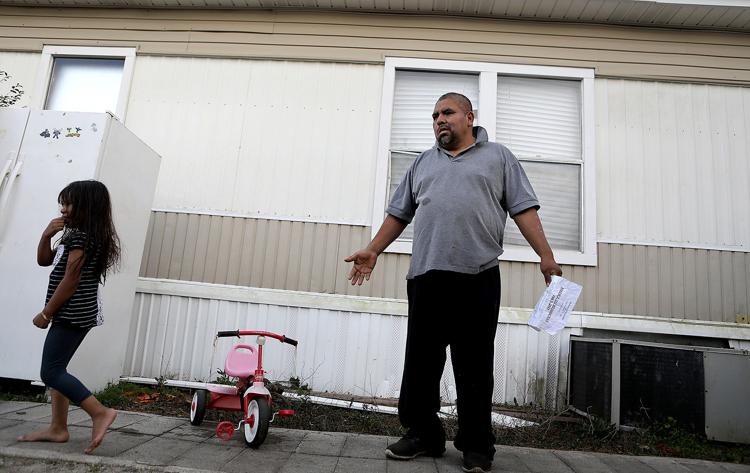 So far, the last remaining residents on the lots that were sold have been working with Skidmore to get more time before moving out. A letter sent to residents dated Jan. 9 gave everyone 30 days to leave, but Banegas said Skidmore is giving him until at least March to move. 
Margarita Obispo Lara, who lives in the community with her two kids and a dog named Toby, said she didn't know how much more time she had left. 
"There was rumors going on that they had sold here, but we didn't know until we got the letter," Lara said. "We only had 30 days to leave. This week was our last week, but we talked with the new owner and he said he was going to give us more time."
Lara, who works in construction, said she didn't have enough money to move her trailer and never expected that the land would be sold.
"We don't have enough money to move or anything like that," Lara said. "We don't have any exact plans yet and we don't have another place."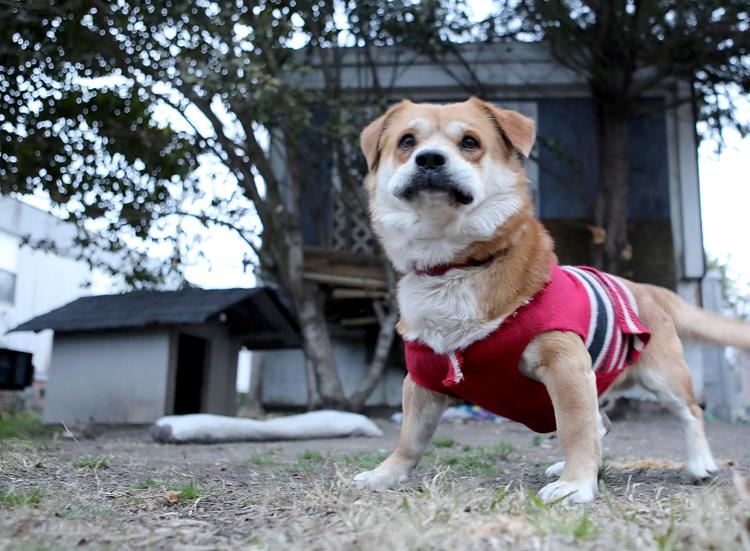 Terry White and his wife own most of the remaining lots along 39th Avenue South that haven't been bought up. He said he's talked with Skidmore about his plans for the park. They haven't sold yet, and are waiting for Skidmore to start the development project before selling.
"He wants to get his part of it up and running," White said. "We can continue renting ours because it brings in good money. When he gets to the point that he's ready to open the road up to do what he finally wants to do, he can buy ours."
White said he and his wife have started telling their tenants about the plan.
"If it don't go through, it don't go through and we'll continue renting like we've been renting," White said. 
North Myrtle Beach City Councilwoman Nikki Fontana said the park has had a bad reputation for years because of drugs, squatters and fugitives using the area as a hideout.
"We have some of our major issues where people were hiding in abandoned properties or properties that were not being taken care of, and also some drug use going on in some of those properties," Fontana said. "Those also equaled up to code enforcement issues. They were overgrown with weeds and stuff all over them."
Fontana said it wasn't just her Windy Hill council district that wanted the area cleaned up. 
"Other people in the city wanted it taken care of, too," she said. "It's an ongoing battle. I've been fighting the battle for 10 years myself. It was a problem before I started community watch. There were a bunch of complaints about trying to get something done over there."
And while no development plans have been submitted to the city, Fontana and White shed some light on what could be next: a gated community of small houses.
White said Skidmore planned to put in tiny homes, a claim backed up by Fontana. 
"It is going to be smaller houses," she said. "It'll be gated and they'll be able to lease the land. They'll lease the land and own the house itself. But they are smaller houses like studios and maybe one-bedrooms."
Fontana said her constituents are glad the trailer park will be developed.
"They're happy," she said. "It's been such a nuisance."
But for residents like Banegas, the sudden change is a struggle. 
He was in a coma for three months after a car accident and missed a year of work. He said he doesn't have the $5,000 it would take for him to move his trailer to another lot in Longs. 
"It's too many problems for me," he said. "We need more time."