Every Thursday night in the summer, thousands gather in front of the Horseshoe Stage on Ocean Boulevard in North Myrtle Beach to enjoy the city's Music on Main concert series.
Locals and visitors alike listen to the music, maybe shag a bit, eat, drink and have a good time. Most bring lawn chairs or blankets to sit on. In addition to the music lovers in the chairs, hundreds of folks on golf carts gather just behind the chairs to listen, party and meet with friends.
Until this year…
The city has banned the golf carts from their usual parking spot and turned the area into an overflow pedestrian area during the concerts. And that has ticked off the golf cart owners and riders.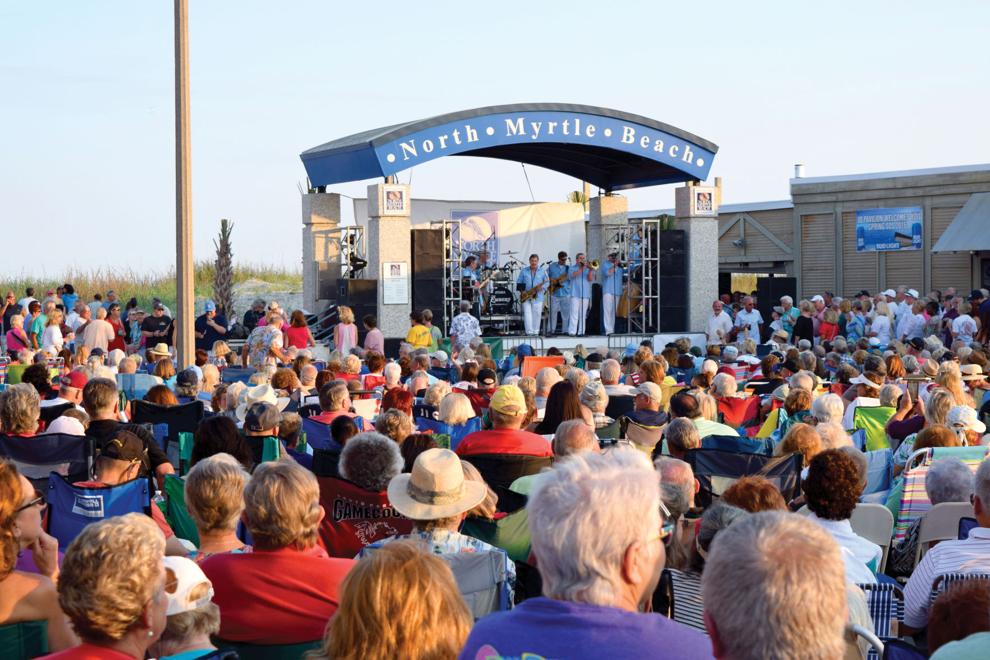 A group of golf cart owners showed up Monday night at city hall to air their grievances at a special city council meeting. But Mayor Marilyn Hatley said the purpose of the meeting was to vote on the upcoming budget and limited any public comments to budgetary items.
City spokesman Donald Graham said the golf cart ban was a staff decision, not a city council action. The ban affects the part of Main Street from the Melt ice cream shop at 204 Main St. to Ocean Boulevard.
"Business owners complained they were not getting any foot traffic on Thursday nights because of the carts," Graham said. "Public Safety, Parks and Recreation and other staff members decided it would best to restrict the golf carts from this area. They can park on adjacent streets and other parking areas."
Graham added that many of the golf cart owners were driving their carts after dark, which is against state law.
Some of the golf cart owners gathered in front of city hall Monday night disagreed.
Owner Ray Collins said for the first concert, business owners told him that their business was gone during the concert.
"We all eat at the restaurants down there," Collins said. "They need us to flourish on Thursday night, but that area was empty."
Collins said he and his wife talked to some staff members at the Parks and Recreation Department who told them a different story than what the city is saying.
"Parks and Rec said they had no input in the golf cart ban decision," he said. "These concerts are the highlight of the summer for many of us and this makes no sense."
The golf cart owners said they were disappointed that they were not able to address city council Monday night, but they vowed to be at the next council meeting with even more of a crowd.