The Great Christmas Light Show in North Myrtle Beach is glowing again. 
North Myrtle Parks and Recreation Director John Bullard said this year's display along a 2-mile route in the North Myrtle Beach Park and Sports Complex features between 2 million and 2.5 million lights and a display that's choreographed to music.
"We've added two new lands," Bullard said. "In the past we've had music-land, we had toy-land, we had candy-land, gingerbread-land. This year we've put in one that's related to sea creatures, and then we have another new one that's ice-and-snow-land. It looks really nice. We've added three new tunnels and upgraded a lot of the existing pieces we had on hand."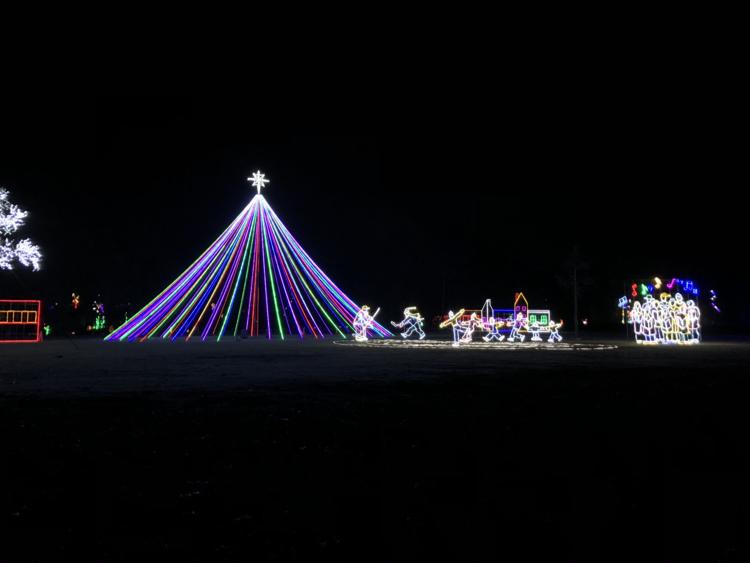 The drive through the light display takes between 15 and 25 minutes, Bullard said. That doesn't include the wait in line, where traffic can sometimes back up onto Highway 31 and along Robert Edge Parkway. 
Last year, the show funneled in about 20,000 cars carrying an estimated 80,000 visitors, Bullard said, but this year could draw a bigger crowd. The show brought in 172 cars on opening night last year, but 333 rolled through on the first night this year. To handle the long lines, the city doubled the number of admission booths this year. 
Friday was the first night that Santa's Village was open. The pedestrian-only area features a petting zoo, pictures with Santa, train rides, a so-called "dancing tree" and snacks like popcorn and smores washed down with cider and hot chocolate. 
The city is taking extra precautions for Santa's Village this year. Plexiglass will separate Santa from the kids, the train will be wiped down every hour with barriers between passengers, social distancing is required while waiting in lines and hand sanitizer stations are spread all over the area.
"We think it's a much better show than we've had in the past," Bullard said. "We know families are eager to do something they can do safely, so we're hoping they come out and have a great time at our great Christmas lights show."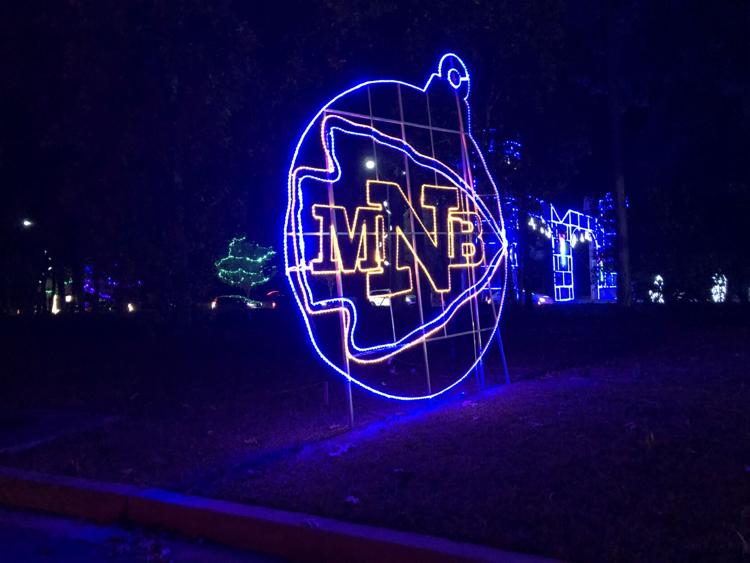 If you go:
The light show is open from 5:30 p.m. to 9:30 p.m. through Dec. 30, and it will be closed on Christmas day.
Santa's Village is open Friday, Saturday and Sunday through Dec. 13, and will be open nightly from Dec. 18 through Dec. 30. It will also be closed on Christmas.
Admission for vehicles that hold up to 15 guests is $15 per vehicle when Santa's Village is closed and $20 when Santa's Village is open. Admission for vehicles with 16 to 30 people is $30, and shuttles or busses with 31 people or more will pay $60.
For information on the show, click here.
For information on safety protocols, click here.