It's like Wine & Design, but with wood signs. 
Board and Brush opened Saturday in North Myrtle Beach at 3604 Highway 17 South. The studio lets people design their own wooden signs using one of hundreds of design templates. 
"We provide an experience where you can design and create your own personal sign, to where you can hang it up inside your home, decorate, or you could potentially even put it outside with the right coating on it," said Jacob Hughes, who co-owns the business with his wife Jordynn and her parents. 
The Hughes have family in Pennsylvania who were successful with their own Board and Brush studio, and Jacob has a background in construction and carpentry. 
"We saw how well it was going and we decided well, we need to bring it down here where we live," Hughes said.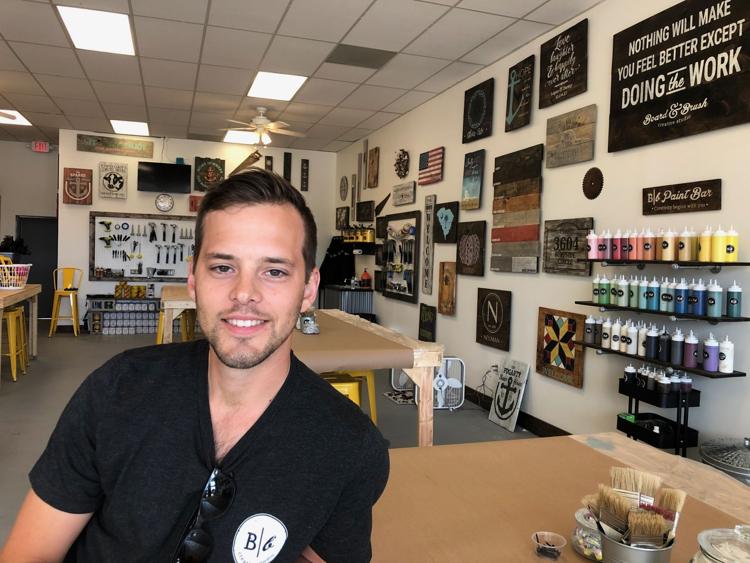 Right now, the Windy Hill location is the only one around, although Hughes would like to expand eventually.  
Customers can sign up for classes online, and pick one of around 400 design templates that they can personalize. More designs are added every month. The studio is BYOB, so you'll have to supply your wine and beer. But all the tools, stains, and paint needed to make the signs are already stocked.
"We'll tell you how to destress it with hammers and screws, and you know, just go to town on it, really make it look old and antique," Hughes said. "And then we'll stain and stencil and paint. It all takes around two, or two-and-a-half hours or so."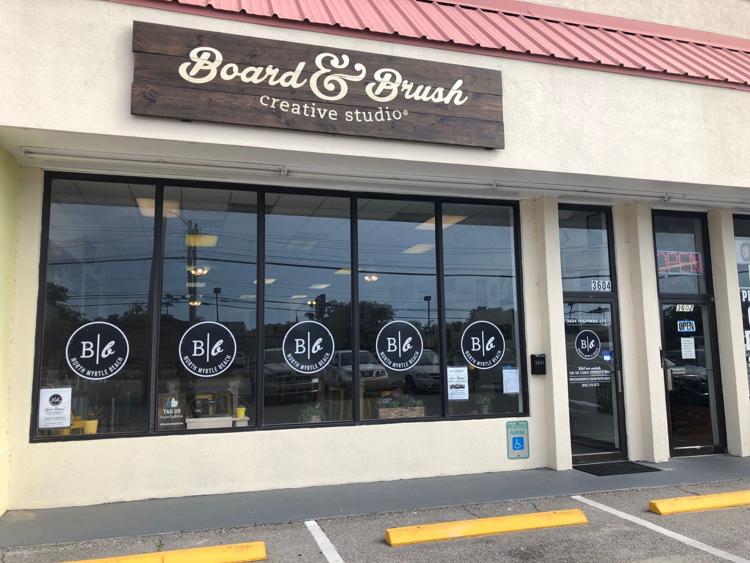 The interior of the shop is decorated with dozens of the designs, and customers who don't want to do the work themselves can just order a sign as well.
Jacob pointed out one that says "In our house, we will serve the Lord, and good food," and on the bottom, "Hughes family, established 2015."
"So what you can do is you can put your last name there, you can select maybe the time you got married, or the time you moved into your house or something like that. So you can personalize it in that way," Hughes said. 
Right now, the shop is a side gig for Jacob and Jordynn, but they hope to eventually turn it into a full-time job. 
"We've been married for a little over four years; it's been solid," Jacob said. "This whole experience here is just helping us bond even more."