Just before he learned he was sick, John Rhodes used a familiar line on his wife.
"Have I told you today how much I love you?" he asked.
"I love you too, John Rhodes," came her standard response. 
Then Terri Springs pressed further.
"Why do you love me so much?"
"Because you take good care of me," he said.
—
Since Rhodes' death on Jan. 17 from COVID-19, there have been many accounts of the swashbuckling former mayor: he arrived in Myrtle Beach as a young man, became a lifeguard enchanted with the seaside city, built a business career in hotels and restaurants, and led the community for a dozen years. There's the Rhodes who pushed to construct the boardwalk, Savannah's Playground and The Market Common. And there's the leader who guided the Beach Ball Classic basketball tournament for 40 years.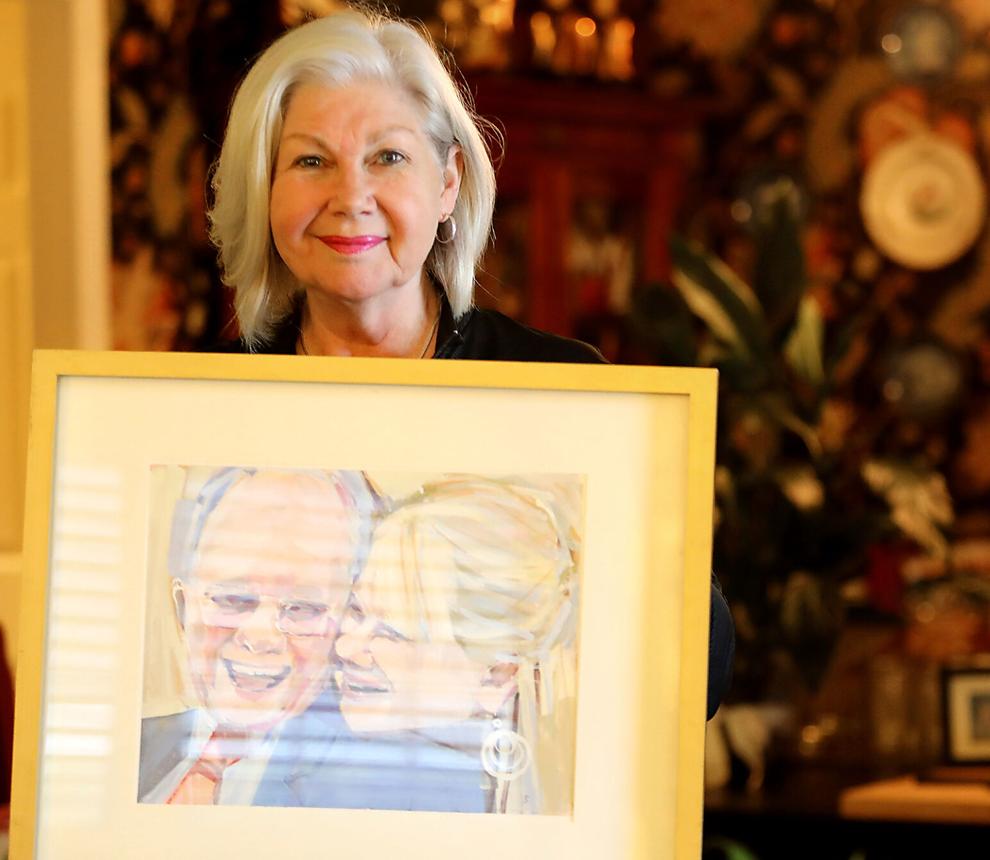 Next month, the city will formally name the Myrtle Beach Sports Center after Rhodes. A memorial service is planned for April 1 at the Myrtle Beach Convention Center, the longtime home of the Beach Ball. A blood drive in his honor is scheduled for Sunday at the Boys and Girls Club of the Grand Strand, where Rhodes served as chairman.
But to Springs, Rhodes represented far more than the accolades on his resume. He was the 5-foot-8 man with a 7-foot personality, the guy who helped her find love after her divorce and the whirling dervish of energy who picked a song for each story he told in his North Carolina accent.
"People used to always ask, 'Are you keeping John straight?'" she said. "I said, 'It wasn't in the marriage vows.' … If it were, I probably wouldn't have married him. Because there was no keeping John straight. I mean, I loved him for the crazy man that he was."
—
A few decades ago, the Grand Strand had a small-town feel, a place where folks in the tourism industry knew each other on a first-name basis. Springs' family ran a restaurant in North Myrtle Beach and Rhodes was known for his work with the Beach Ball, hotels and for operating the Gullyfield Restaurant.
But when Rhodes and his first wife divorced in 1990, he developed a reputation as a playboy. Always a shameless flirt, Rhodes was known for showing up to restaurants with women half his age. He was a strip club regular, too.
Springs remembers Rhodes often stopping by a local bikini contest at a North Strand restaurant.   
"Every Saturday night, John would walk in with something very young," she said. "And I just used to shake my head."
Springs, who divorced in 1991 and moved back to the area, had been on the local dating scene herself, but she was dissatisfied with what she saw. Dinners with divorced men often meant listening to them grumble incessantly about their ex-wives. Many drank to excess. Those were turnoffs to a woman in her late 30s raising three young children.
Yet her own characteristics — single mother, certainly not a 25-year-old — were also why she didn't expect Rhodes' interest.
She remembers talking with him at an event she was covering for the radio station Mix 97.7. He didn't realize she'd returned to the Grand Strand.
"You must not go out much," he told her.
"Well, I sure as heck don't go to the places you go, John."
But he carefully pursued her. He played golf with her boss. He started showing up to the restaurant where she regularly stopped for a BLT. After one party, he knew she was going to a jazz club and just happened to make an appearance.
Rhodes, who was 12 years older than Springs, eventually broached the subject of them dating.
"John kept saying, 'Why won't you go out with me?'" Springs recalled. "And I said, 'Because you're a gutter rat and a road whore.' And he smiled and he said, 'Yeah, and I'm real good at it.'"
A long talk in his car led to more long conversations on the phone. At one point, Springs told him she couldn't have any more late-night discussions because she had to get up early for her job on the radio station's morning show.
"I'm getting up when you're thinking about maybe going home," she said. "I can't stay on the phone late like this."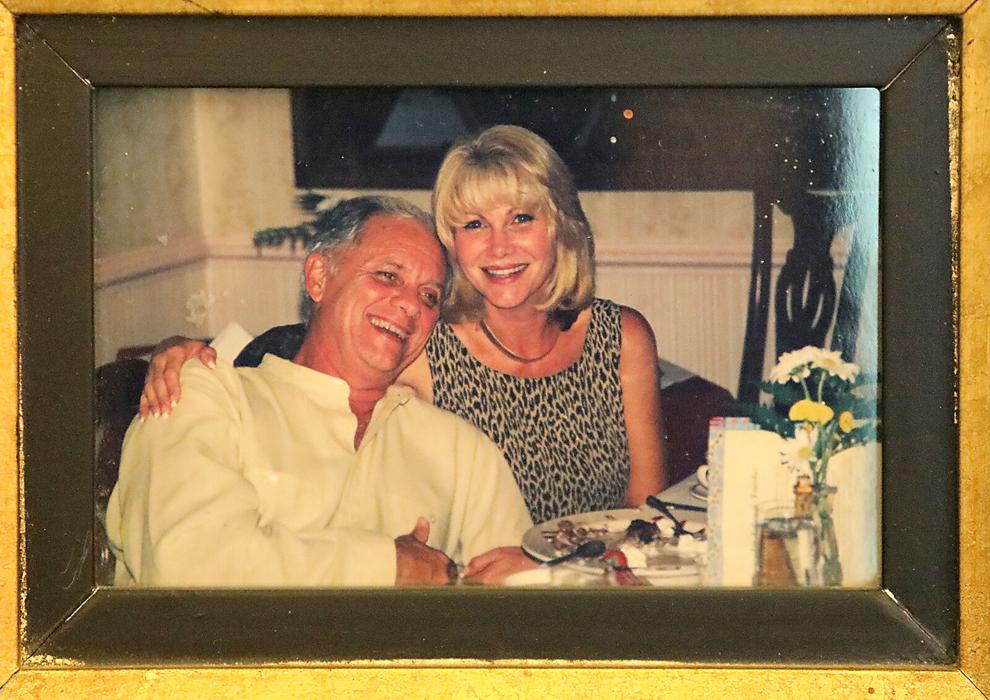 But Rhodes' charm eventually won her over. They started dating in 1993. Beneath the bravado, she discovered a warm, generous man, the kind of guy who helped his waitstaff pay for college tuition when someone was short on cash and who declared that their song would be Dan Hartman's "I Can Dream About You."
"The way that man loved me," she said. "I can't explain the way John loved me."
A breakthrough came when Rhodes asked her to attend the ACC Tournament with him. He didn't usually take dates there. Rhodes often talked about the Beach Ball and basketball in general. And Springs was an ideal match: she loved the game and had played forward in her younger days. His buddies at the tournament were surprised to meet Springs, who didn't match Rhodes' typical twentysomething type. But they pulled a prank on Rhodes, bringing him a suitcase of items to "entertain" his guest. The suitcase held a Barbie doll, crayons and a children's coloring book — a clear shot at Rhodes' reputation for dating younger women.
"I looked at John and he looked at me and I said, 'They know you so well,'" Springs said.
Despite all the rumors about Rhodes' escapades, Springs did not sleep with him until after they had dated for a year. Rhodes later said the way their relationship developed changed him. 
"You made me fall in love with you," he told her. "You made me fall in love with you without clouding it with sex and lust. … I found out who you were and I fell in love with you.'"
—
Rhodes proposed just a few years into their relationship. Springs initially said yes, but three months later she changed her mind. She told him her children were still young and they needed to be her top priority. He was hurt, but he understood. Over time, he embraced Springs' family. He attended her son's tennis matches and showed up for awards banquets. He didn't say "her children." He talked about "our children."
Around 2005, Springs' friends started asking her about Rhodes' interest in running for mayor. She was surprised, so she confronted him.
"Is there something you want to tell me?" she asked. "Really, like maybe you're going to run for mayor?"
"I just put some feelers out there," he replied.
Rhodes told her the area needed better relationships with elected officials in Columbia and Washington D.C. He wanted to try to build those connections.
"You really want to be mayor?" she asked.
He did.
"Well, then you will be the next mayor of Myrtle Beach," she told him. "And I'll run your campaign for you."
A polished speaker with a radio background, Springs began to work on the presentation of a man who occasionally dabbled in double negatives. She knew reading a speech would not be his strong suit. He needed something that meshed with his natural straight-talking style. So she gave him 10 bullet points. She told him if he could remember seven, she'd be pleased.
Following her lead, he unseated the incumbent.
Two years into his first term, Springs found a cottage-style house on Springs Avenue that she liked. It was a little smaller than what she was accustomed to, but she was looking to downsize. And besides, it still had a pool in the back and plenty of space. It was a place where someone could fall asleep in the backyard listening to the rolling ocean.
When she asked him what he thought of the home, his answer surprised her.
"This is not your house," he said.
"Why did you say that?"
"Because this is our house."
Springs' father died the following year. Standing in McMillan-Small Funeral Home, Rhodes clasped Springs' hand and walked to her father's casket.
Twice he had proposed to Springs and twice she had elected to remain his girlfriend. The third proposal proved to be Rhodes' boldest.
"Jack, I'm trying to make an honest woman out of your daughter," he said to her father's lifeless frame. "Would you please tell her to marry me?"
Springs stared at Rhodes, questioning whether he'd literally just popped the question over her father's dead body. But she'd known for years that their relationship was defined in part by this man's persistence. That trait paid off again.
"Yes, John," she said. "If you're that desperate, I'll marry you."
Springs decided to hold the ceremony at her mother's house. She wanted her mother to have a good memory of the place after her father's death.
The couple married on Valentine's Day. North Myrtle Beach Mayor Marilyn Hatley performed the ceremony.
"Those two were made for each other," Hatley said, adding that Springs could easily match wits with the snappy Rhodes. "She and John just seemed to be a perfect match."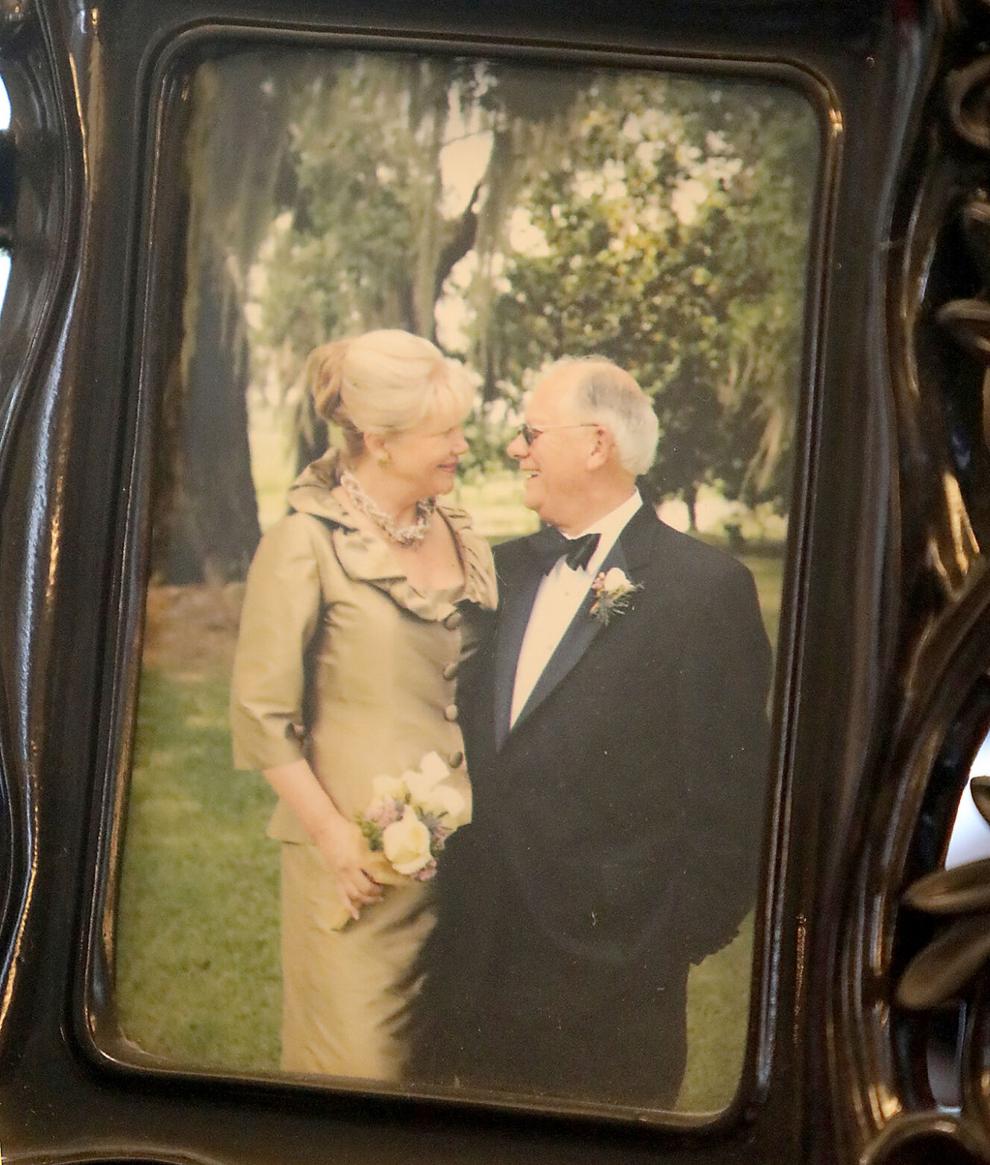 Throughout Rhodes' tenure as mayor, Springs became known as his most ardent defender. Regardless of the issue — bike rally rules, the tourism development fee, building the boardwalk — she vocally supported him.
Even if they disagreed on policy, they considered themselves a team.
"Our successes were due to the support that we got from each other," she said. "He said to me many times, 'I would never have been mayor without you.' I believed in John 100%. And I think when a man knows that … anything becomes possible to that man at that point in time."
The partnership worked like this: Rhodes would come up with a concept and Springs helped him fine-tune the details. Long before they married, they had even planned a women's basketball tournament together.
"John could put anything together; it was putting the period at the end where he had the trouble," Springs said. "He could always get something started. It was me coming up behind him and finishing it up."
Rhodes could be scatterbrained. But he was known for championing big ideas, particularly with sports tourism. Rhodes encouraged the city to build sports facilities that would attract youth tournaments and in turn the families that come with them.
"His idea was this could bring so many people in and make this bigger and better," said Rhodes' longtime friend Tony Cox, one of the people who suggested naming the sports center for Rhodes. "We owe him a debt of gratitude. … He's one of those guys that was larger than life. And I think that we've all benefited from his friendship and leadership. Myrtle Beach and the entire Grand Strand are better off because of it."
But Rhodes' influence on Myrtle Beach can't be separated from his relationship with Springs, friends say. And no one understood that better than Rhodes.
Three years ago, Terri DeCenzo called Rhodes to tell them that she planned to honor his wife at the Women in Philanthropy and Leadership conference. While the program touched on Springs' career as a businesswoman and as a model in New York City, it also highlighted her role as Rhodes' wife, "the woman beside the man." The category was created specifically for Springs.
"I'll never forget when I called John to say we'd like to honor Terri this year," DeCenzo said. "He started crying. He couldn't get over how much she deserved that and how much she had done for him. He couldn't talk for a few minutes, which was unusual for John. … He was so excited."
—
As basketball tournaments across the country were canceled because of COVID-19 last year, Springs urged Rhodes to do the same. He disagreed. His goal was to eventually reach the 50th Beach Ball Classic. He didn't want to skip a year.
"Nobody else is doing it, John," she said.
"All the more reason for me to show them it can be done," he told her.
But Springs stressed the dangers to him. Over the last decade, they had each faced near-death scares. Rhodes suffered a brain aneurysm in 2012. A few years later, Springs developed MRSA in her lungs and had to be hospitalized. In fact, with Springs' history of asthma and MRSA, they were more concerned about COVID striking her.
As the tournament dates approached, teams backed out. A player would get infected. A whole team would quarantine. Another cancelation. Already a man who lived with a phone glued to his ear, Rhodes would leave for work at 8 a.m. and stay up until 1 or 2 a.m. trying to adjust the schedule.
With the tournament in full swing and the exhaustion wearing on him, she asked him to come home and not stay at the hotel where he would stay up late chatting with coaches. For the first time in four decades, Rhodes avoided the hotel.
Rhodes' first symptoms were chills. Then Springs started feeling stuffy. 
After the tournament ended, Rhodes and Springs found out her son had COVID, meaning they would not have their usual New Year's Day meal of collards, black-eyed peas, rice and pork. They agreed to wait until everyone was well to get together again.
But both Springs and Rhodes began feeling worse. They got tested. Rhodes' results came back positive. Springs tested negative, but the doctors thought her test may have been faulty. They treated her as though she had the virus.
Rhodes received an outpatient antibody treatment, but the next day he woke up with a 102-degree fever. The day after that, the fever was 103. Springs tried Tylenol and Advil to help, but she could only get his temperature a degree lower. Then she started applying cold packs to the back of his neck, changing them every hour and a half.
As she cared for Rhodes, Springs' own health worsened. Her stomach churned and she couldn't keep food down.
When Springs finally went to sleep at 3 a.m. Jan. 13, her husband's oxygen level was at 90. Her family's doctor had told them that if their levels dropped, they should go to the hospital immediately.
When Springs woke up at 7:30 a.m., Rhodes was sitting in a chair and looked gray. Thinking he was dead, she screamed. He slowly turned his head and told her he was having trouble breathing. His oxygen level had dropped to 46.
"Why didn't you call me?" she asked.
"You were so sick I didn't want to bother you," he replied.
Rhodes was admitted to Grand Strand Medical Center. His family made a bulletin board for his hospital room with photos of his children, grandchildren and Springs. The message "Reason to Keep Fighting" was attached to it.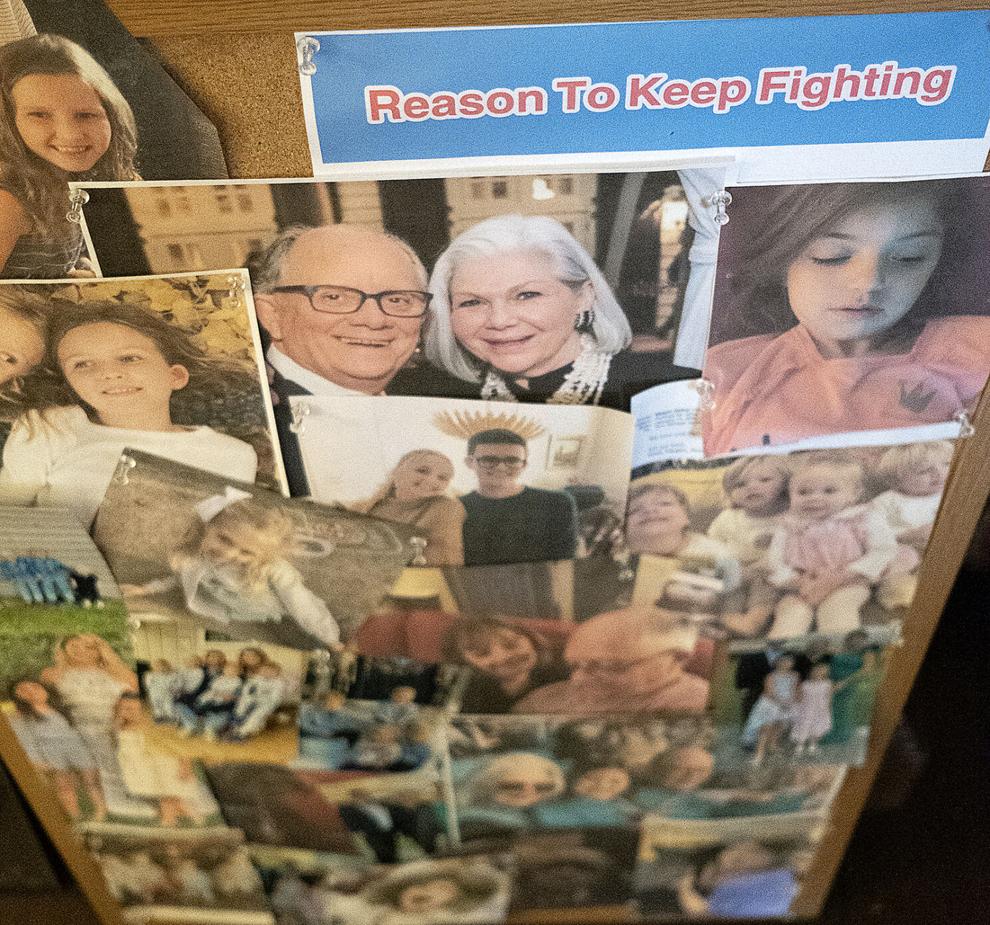 For Springs, who had always taken care of Rhodes, not being there was painful. She could only communicate with him via Facetime.
He died early that Sunday.
"I know several things," Springs said. "I know he loved me. I know he loved I made a home for him. … And I think he was very grateful for that second chance."
It was a second chance at love for both of them.
In the weeks after his death, as folks came to offer their condolences, Springs discouraged them from feeling sorry for her.
"You need to be happy for me," she said. "Because I had the most spectacular love affair. I had the most wonderful romance, and I was so deeply loved by that man. All I can do is wish that for every woman I know."