In 1971, Dr. James Graham charged $5 for an office visit. If he saw a patient in the ER, the fee jumped to $7.
And from the first visit to the follow-up after a baby was born, it was $150.
An overnight visit at Ocean View Memorial Hospital in Myrtle Beach was $45.
Today, at 82, Graham is the director of Coastal Recovery Center, a 501 C 3 not-for-profit facility helping people with addiction.
Graham considers it a ministry, and the fee is based on the individual or the family's ability to pay.
But between the time he graduated from college and medical school at Wake Forest and now, Graham became a flight surgeon and a fighter pilot in the Air Force, running a dispensary in Southeast Asia by day and being a combat pilot by night.
He flew 70 combat missions, about 30 of which were over North Vietnam and the rest over Laos.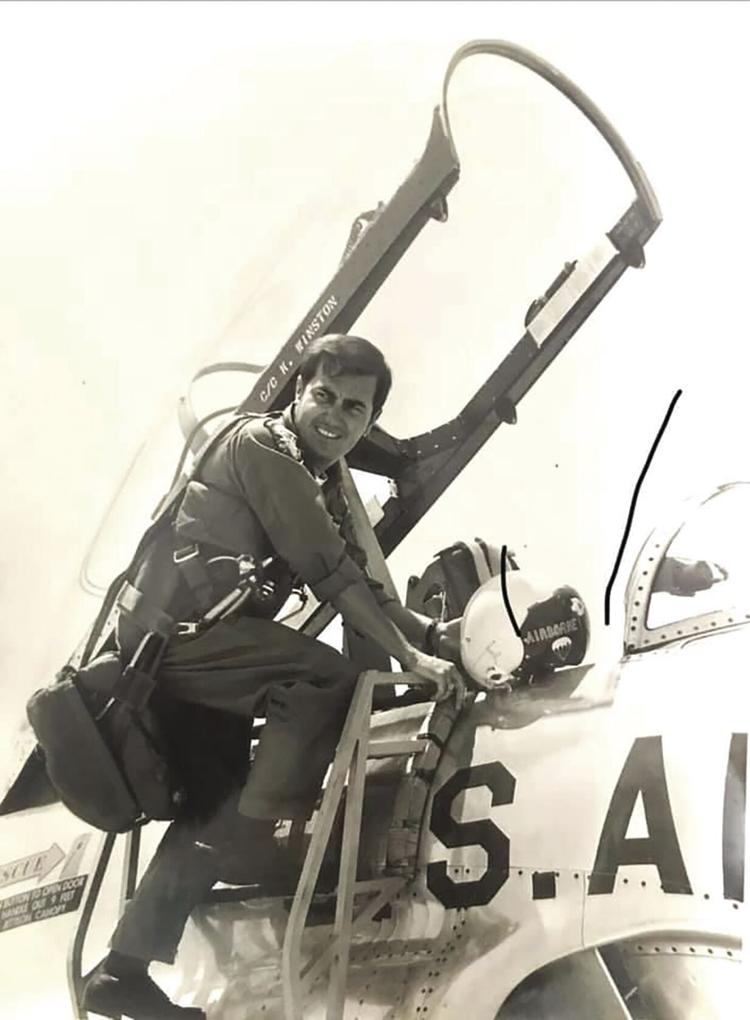 In 1968 when he came to Myrtle Beach, he was assigned to the Myrtle Beach Air Force Base as chief of aerospace medicine and deputy hospital commander, over the pilots and their families.
He was 28.
In June 1971, Graham opened his family practice on the Grand Strand, and was one of only 18 doctors in the area.
Graham remembers the dates and days of the week that important things happened – like the Wednesday afternoon he met his wife Annette.
She'd come to pick up her sister Susan, Graham's nurse, and after having their first date July 4, 1973, were married in '75.
It was three years later that his wife told him he had a problem and needed to stop drinking.
"I'd started drinking at 20 years old when I was a sophomore at Wake Forest and drank like everyone else, like any other person in college," Graham says.
His wife offered him what he calls tough love, and in the recovery process he learned a good bit about alcoholism.
It's a disease, he says, that "takes away everything. Relationships, jobs, health, money."
About a year later, Fenwick Hall, one of the first treatment centers in the state, opened in Charleston, and Graham was heavily involved there.
In 1978, Grand Strand Medical Center opened and Graham developed a recovery program there too.
"The concept was to treat people with addiction whether they came through the ER or ICU or wherever," he says.
By '84, using methods he developed at Fenwick Hall, he opened Ocean View Recovery Center while still running his family practice.
Graham became the medical director of that facility which eventually became Lighthouse Behavioral Health Hospital.
He'd always known he wanted to be a doctor, ever since his Aunt Virginia, an operating room supervisor, made sure he knew all the doctors at the hospital where she worked.
Graham's father was a Baptist minister and it was instilled in him when he was still quite young to help people.
"At 17, I'd committed my life to fulltime Christian service and I knew I wanted to serve the Lord in the capacity of a doctor," he says.
His alcohol abuse and recovery remind the physician of a statement by Confucius that says, "I hear and I forget. I see and I remember. I do and I understand."
By living through his own addiction and recovery, he says he's better able to help others dealing with addiction.
Graham says that 75% of all families have some sort of addictive compulsive disorder. And of that 75%, 50% of the time alcohol is the problem.
There's a gene, Graham says, that's the culprit. He calls it the dopamine D2 receptor which is responsible for any compulsive disorder which he says includes drugs, alcohol, sex and even religion.
In the early '90s, Graham was recruited from here to be the medical director of a 300-bed addiction hospital in Tucson, Arizona, where he was until 1995 when he came back to the beach.
He helped establish the South Strand Senior Health Center and still runs the Coastal Recovery Center at 1113 44th Ave. N. in Myrtle Beach.
The phone number there is 843-449-6261.
His entire life has been dedicated to healing, and since his own recovery, to healing addicts.
COVID-19 has caused depression, fear, loneliness and "additional trauma" to the patients his facility wasn't able to see during lockdown.
The octogenarian, who has no intention of slowing down, says when people retire their cognitive ability slows down. Their cardiovascular system doesn't work as well. Their lives aren't as meaningful.
The 82-year-old who had his first job, a paper route, at 9 years old, still walks 3 ½ miles a day.
"I don't see retirement in the Bible," he says, adding, "And I don't see anyone running to take my place."