Speakers painted a picture of John Rhodes as a man who loved his family and who was a fierce and unfiltered advocate for Myrtle Beach, during the former mayor's funeral on Thursday, attended by a crowd of several hundred.
Rhodes, a former restaurant operator and hotel manager who served as mayor of Myrtle Beach from 2006 to 2017, died from COVID-19 on January 17. He was 77. During his time leading the community, he was instrumental in constructing the boardwalk, developing the Market Common and Savannah's Playground, imposing the tourism development fee, building the Myrtle Beach Sports Center and promoting the famous Beach Ball Classic high school basketball tournament.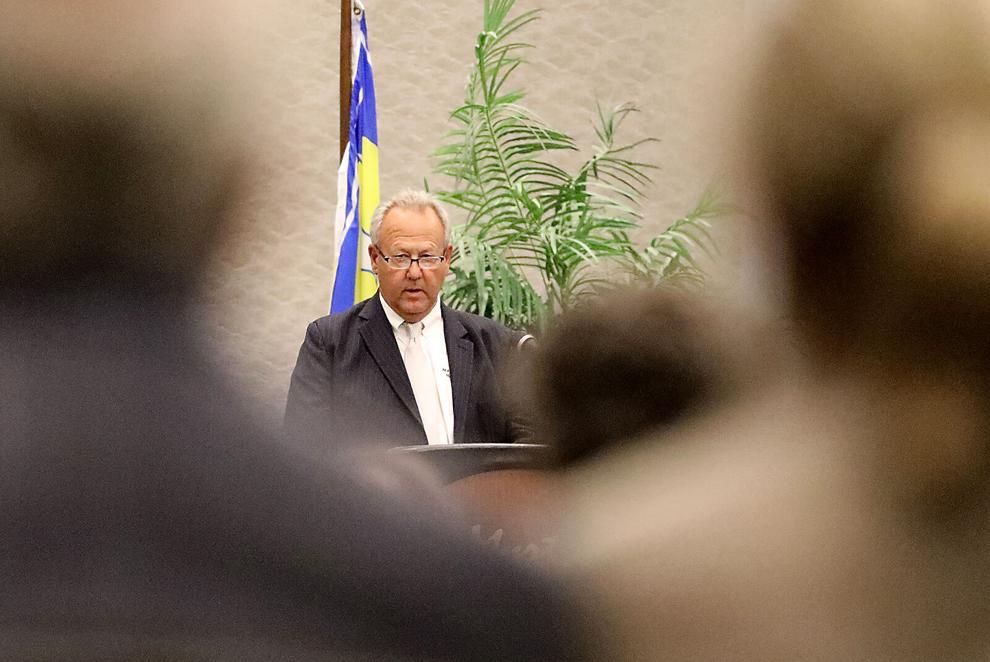 "He wanted a better ambassador," said former councilman Wayne Gray, who served with Rhodes. "And he wanted to improve the relationships the city of Myrtle Beach had with other local governments, but particularly Myrtle Beach's presence in Columbia and Washington."
Gray remembered multiple times when he felt the need to try and quiet down Rhodes from the dais during council meetings. 
"He's an A-hole, but he's our A-hole; he's an SOB, but at least's he's our SOB," Gray added before describing Rhodes' nicknames for staffers. "But when you pierce through that brash personality and that rough character, you know where John's heart was. It was what was best for Myrtle Beach and what the city deserved in recognition and support for its economic, its cultural and its social contributions to the Grand Strand and the state of South Carolina."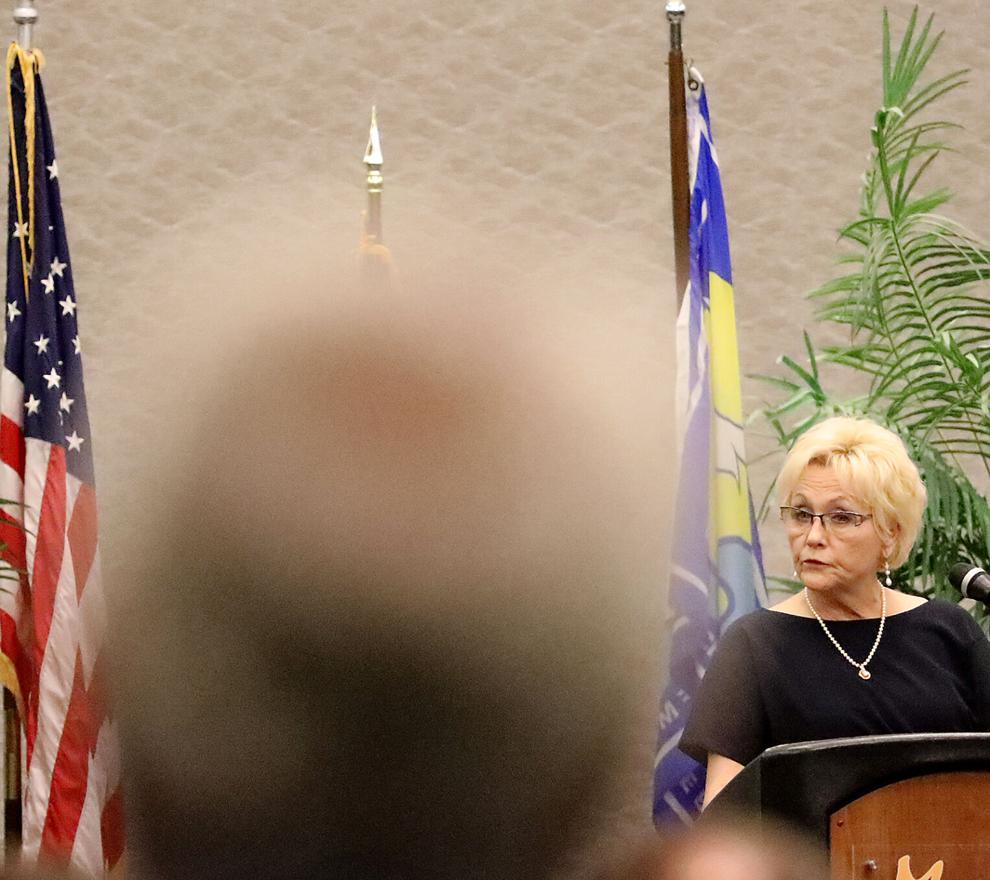 Former Myrtle Beach Area Chamber of Commerce President Brad Dean recalled trying to talk Rhodes out of running for mayor before Rhodes' first campaign in 2005. Area businessmen whothought Rhodes would be better suited for a city council seat. 
"I sat with John and I made a very logical, reasoned argument: 'John, the hours for the mayor are long and the pay is low, you have to be a bit of a diplomat, John, and that's not exactly you,'" Dean said, describing an 80-page pollster document full of "facts and figures" about why Myrtle Beach locals would support Rhodes for council but not for mayor.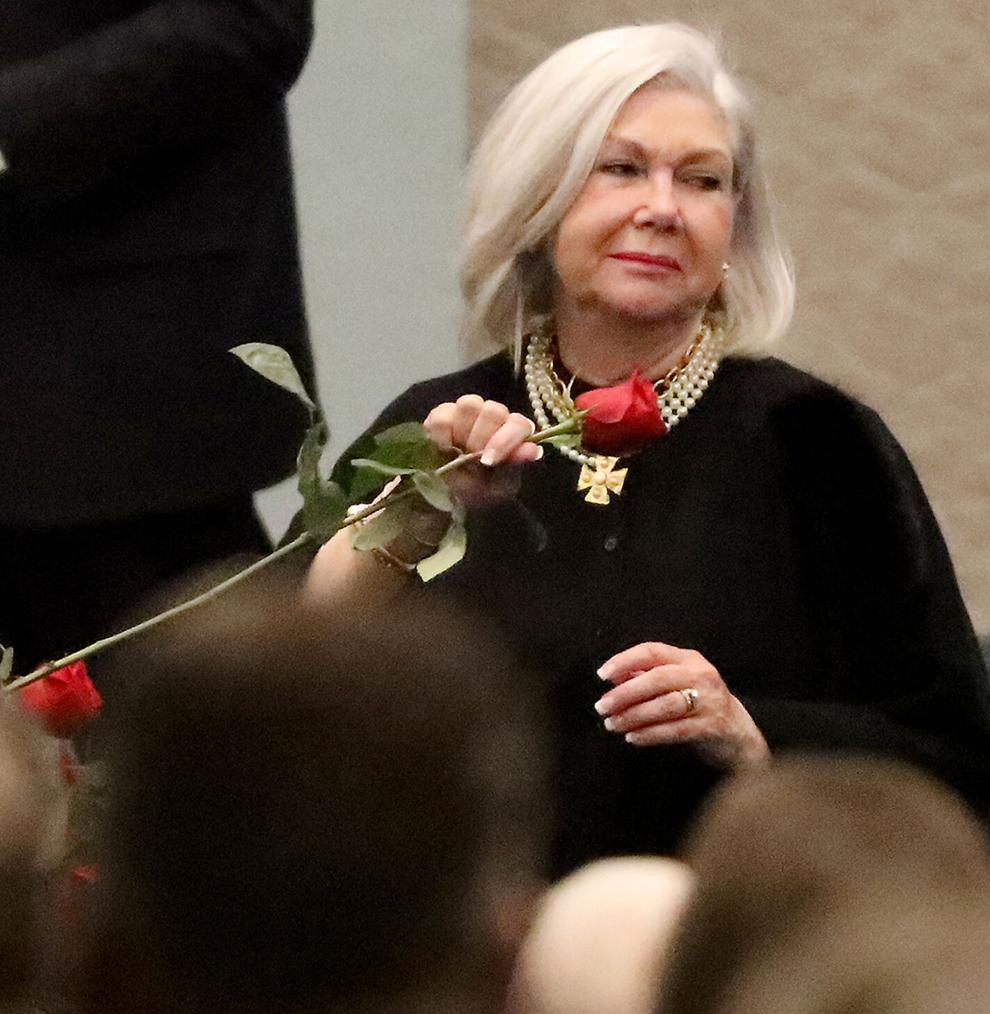 "I got through about page four of that 80-page document and John reached over, grabbed the binder, slammed it shut, and in a very clear and colorful terms, John told me what I could do with my polls," Dean said. "I'll spare you the details other than to say it sounded highly uncomfortable. That was John." 
Mark Lazarus, the former Horry County Council Chairman who first met Rhodes back in 1976, recollected numerous Christmas nights with the former mayor, spending some of his teenage days keeping his dad's go-cart track open late for Rhodes and his staff and learning how to develop pictures in Rhodes' darkroom.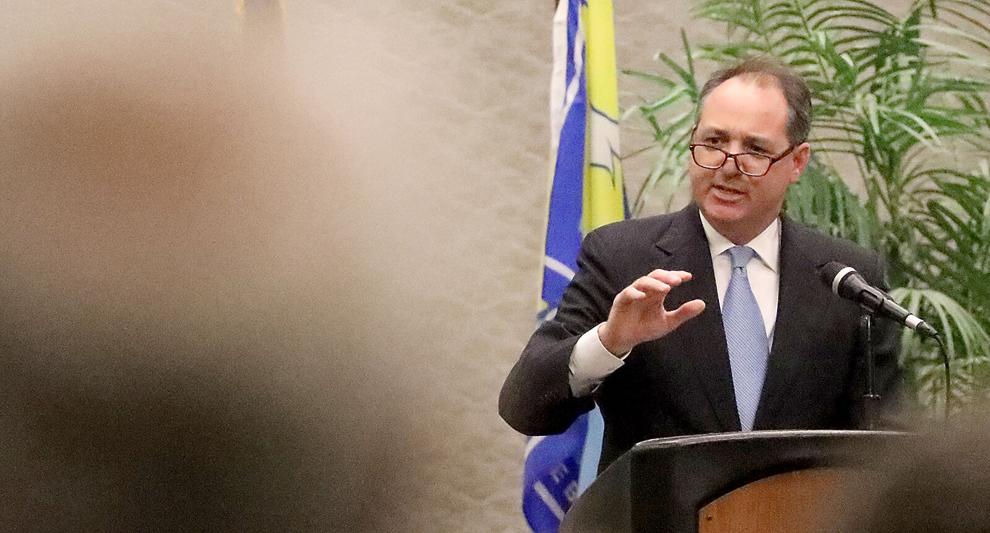 "I can tell you John Rhodes was a family man," Lazarus said. Speaking to John's children, he added, "Y'all are the apple of his eye. He loved y'all more than you could ever fathom." 
Lazarus said Rhodes was part of his family as well. 
"John was loved by my family, as my children affectionately called him 'Uncle John,'" Lazarus said. "He was their uncle, as far as they knew. They didn't know which side of the family or where he came from, but they knew he was the uncle." 
The two worked closely while promoting the Grand Strand at home and abroad. 
"I never met a guy that loved Myrtle Beach more," Lazarus said. "The highlight of my life and John Rhodes was 18 days in China. If you're a mayor in China, you're a top dog. I have to tell these guys, I go, you know, Myrtle Beach is in my county, so I'm higher than John is. John, the wit that he had, he turned as quick as he could and said, 'Yea, but I send him all the money.'"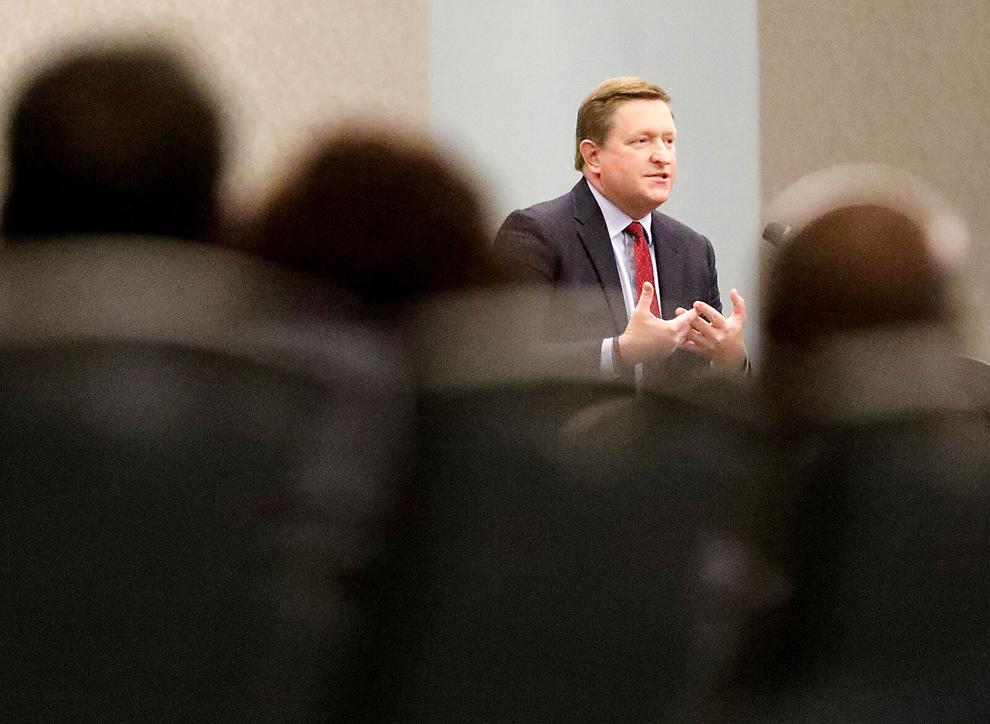 North Myrtle Beach Mayor Marilyn Hatley said Rhodes was active in Horry County's League of Cities and helped organize the Coastal Alliance, which consists of Horry County's beach town mayors and county council chair. 
Hatley said she often traveled with Rhodes to Washington and other cities to advocate for the Grand Strand.
"John was all about unification. He realized that if we were going to accomplish anything we needed to all be together and work together," Hatley said. "John was a mayor who realized that whatever affected one of our coastal communities affected all of our coastal communities. If you get bad press in one city, then it's bad press for all of us. We went to Washington many times as a group. And we went and spoke with one voice. We got so much accomplished."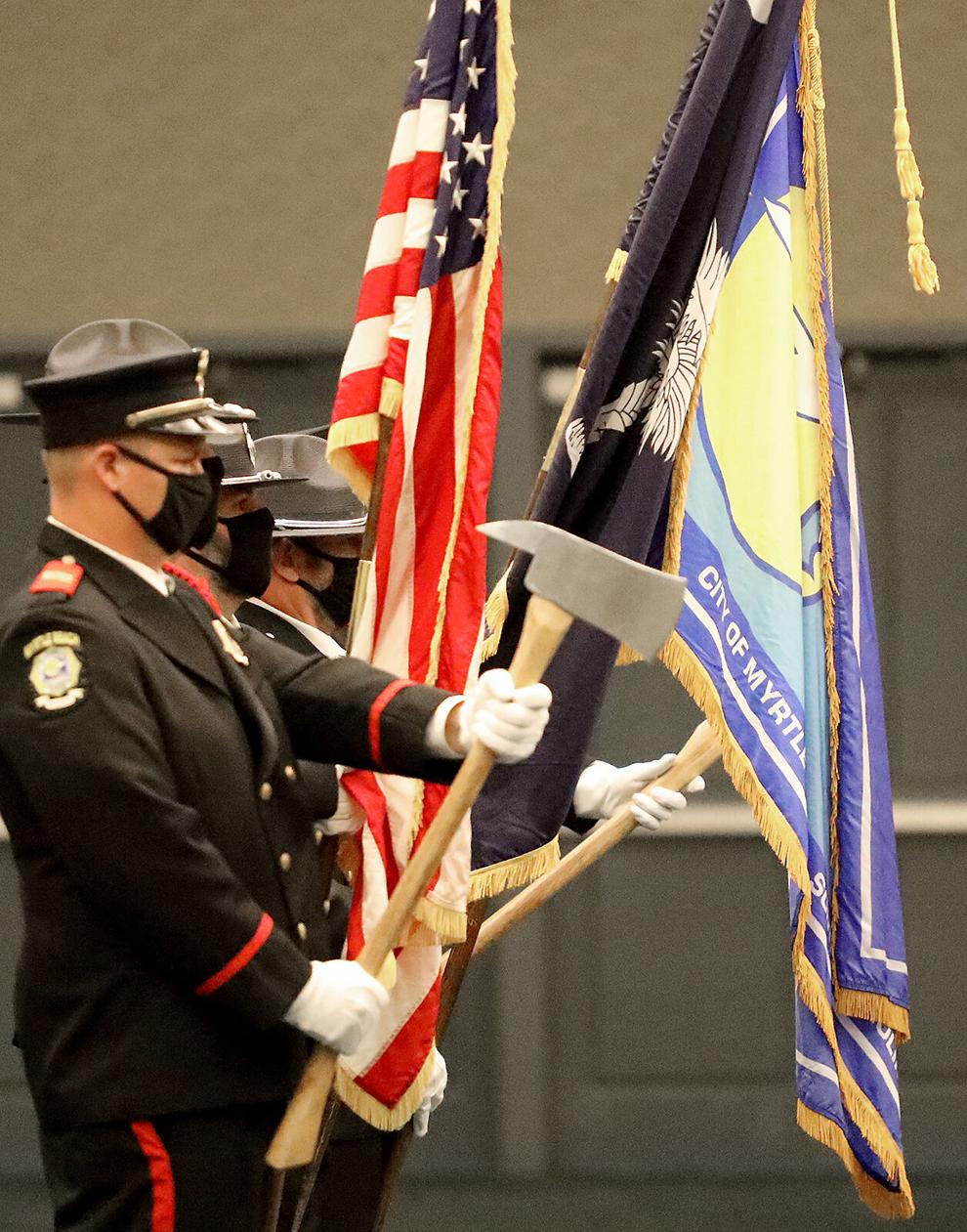 Hatley also presided over Rhodes' wedding. Rhodes married Terri Springs in 2009. 
"One day, John called and asked me, 'Hatley, I've got something I need you to do,' and I said 'What is it John?'" she recounted. "He said 'I want you to marry me and Terri.' Well, I was honored to do so. On that wedding day on February the 14th, 2009, I was expecting John to be a little nervous because he'd been single a long time, and he'd been able to come and go just like he wanted to. Well, I was totally wrong. I'd never seen the man any happier. He was cool, he was calm, it was like he and Terri had been made for each other." 
She said it was the most fun wedding ceremony she'd ever performed. The next week in the North Myrtle Beach Times Newspaper, she added, the headline read "North Myrtle Beach mayor marries Myrtle Beach mayor." "Of course, we had a lot of explaining to do," the mayor said.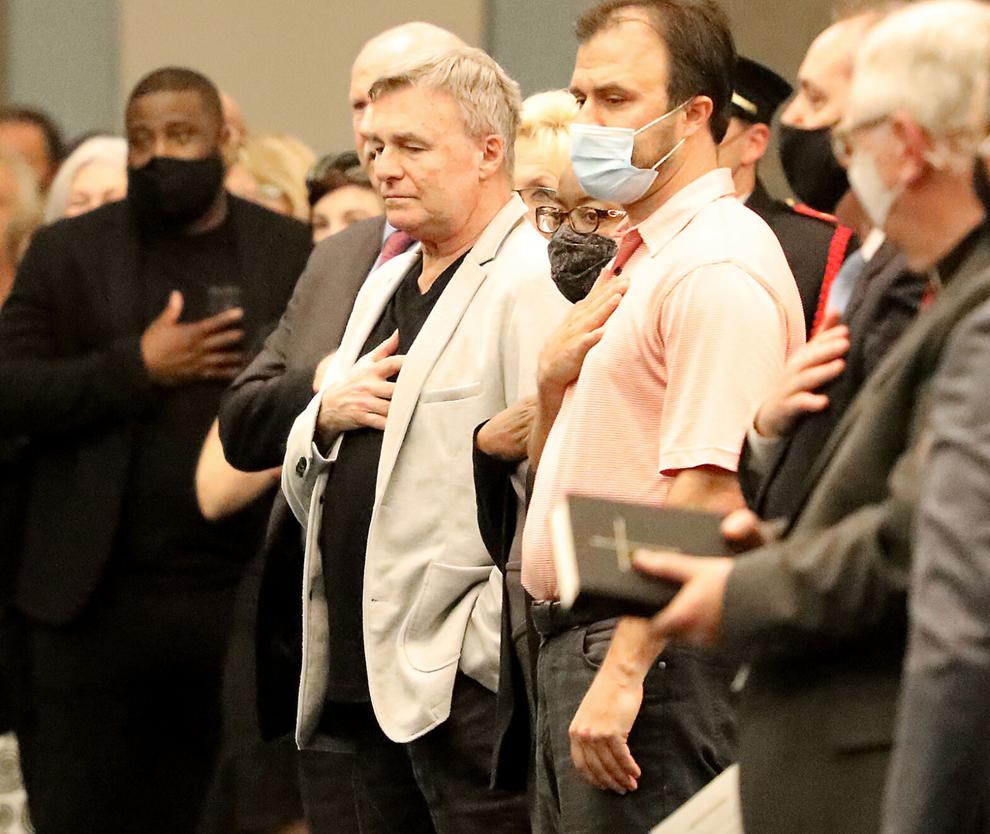 The Rev. D. John Brearly joked to the audience about winning a bet for giving the shortest talk, but losing a bet for the longest. 
"I can tell you I am handicapped in this competition," the reverend said. "Because first of all, as a ministerial relationship, much of what John told me was in confidence. That's the first half of my talk. The second half of my talk is whatever he told me was often not repeatable in public, at least not by a minister."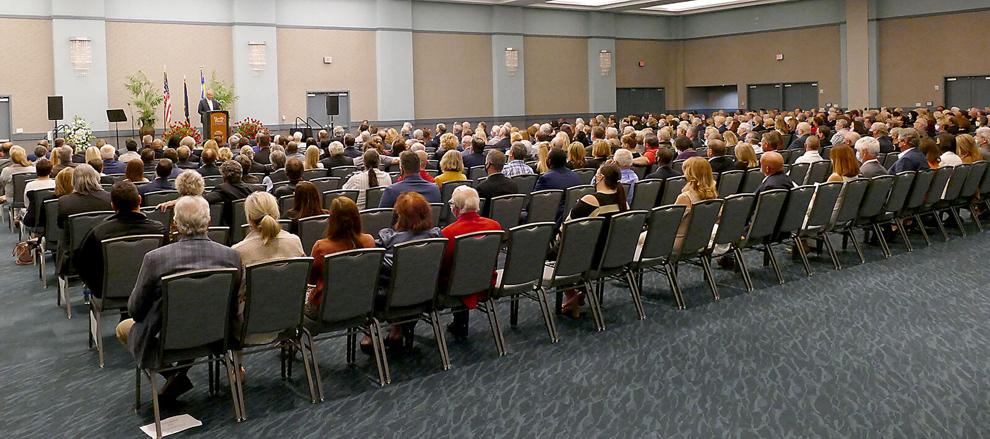 Brearly spoke of Rhodes' love for Myrtle Beach, sports and the people who live here.
"When I really boil it all down, and I know this is going to shock you, John Rhodes wasn't so much a politician," Brearly said. "He burned too many bridges, he said too many crazy things. John Rhodes was a minister. He had a calling to make Myrtle Beach a better place to live and he had a passion for every resident in our community." 
Rhodes never judged anyone, regardless of education, race, creed, culture or wealth, Brearly said. 
"In closing, I will simply tell you, when you were with John Rhodes, you were smiling, and you were being challenged to do something exceptionally good for this community," the preacher said. "It was his mission, and I would contend it was also his ministry. Amen."