Lance Cpl. Melton "Fox" Gore's life was defined by faith, family, food and service to his community. 
One of more than a dozen siblings, he grew up in a hard-working family on the North Strand and spent lots of time in Little River, Atlantic Beach and North Myrtle Beach, where he went to high school and graduated in 1983.
He spent his life working, always with at least a couple of jobs, including as a transport driver for Little River Medical Center. Eventually, he followed his father's example and became a police officer. He served with Horry County police for more than 20 years as an environmental service officer.
Being a police officer, said his twin brother Milton Gore, was "a gift that he loved to death." 
Those who knew him said he made friends in an instant. He had a habit of routinely checking up on everyone he knew, and could "brighten any room at any time," said his supervisor, Lt. Justin Wyatt. 
Milton and other siblings, family and friends spoke at Gore's funeral Wednesday. He lost his life in the line of duty on Jan. 12. He was 56 years old. 
HCPD Lance Cpl. Melton "Fox" Gore's funeral
The children's parents taught him the golden rule, that charity begins at home, to treat his neighbors right, to apologize when necessary and to never go to bed angry, said his sister, Bebe Sanders. A man of faith, Fox grew up in and attended Mt. Calvary #2 Missionary Baptist Church in Little River. 
"And this was during some tough times," said Horry County Police Chief Joe Hill. "But Dad did everything, he had multiple jobs. And I really believe that's where the family got their work ethic, because they're all very hard-working folks. And Fox had multiple jobs, he had multiple business interests, but his heart always came back to serving people in Horry County."
Born on Nov. 15, 1964, he was the second youngest child in his large family. His childhood antics earned him his famous nickname. 
"Fox had a sister who was not a good cook," Sanders said. "She only had to know how to make the brothers' most favorite meal. It was toast, beanie wienies, and yes, to her, that was a big deal. But every time she made that meal, the wieners would disappear. She tried to figure out who was doing it. So she would look around and all the brothers would be apparent. And there was one who was never near. She found that little rascal, she chased him down, running from the kitchen out of the door, and I said, 'You're slick as a fox, Melton Gore.'" 
Melton's brother, C.J. Gore, recounted his sibling's wily ways growing up. The two of them would watch "Rocky," he said, and at one point they set up a boxing ring in the front yard. They put on boxing gloves and were acting out a fight scene. 
"I'm talkin' it out, 'In this corner, we have Rocky!'" C.J. said. "I'm jumpin' around. Fox walks up with them gloves, 'Bam,' hit me one time. Blood shot from my nose, I started crying. I said 'Son, I'm gonna tell mama.' He didn't want that. Fox fixed me up, took me in, gave me a cookie or two. And I didn't tell mama. But he told me he didn't mean to do that. I said 'Boy, you meant to do that.'" 
Another time, C.J. said, he and Melton got home from school around the same time, but Milton had beat them inside and was about to eat a thick peanut butter and jelly sandwich. 
He had used up the last two pieces of bread. 
"Fox said 'Uh uh, son, you gotta give me half of that,' C.J. remembered. "So I'm thinking, 'If you give him half, there's nothing for me.' And Milton taunts him a little bit, said 'Nope, you ain't gonna get half.'"
Just as Milton was about to take a bite, Fox slapped it out of his hand and took off running out the door, with Milton close behind. C.J. started after them then stopped. 
"I thought 'Why am I running?'" C.J. added. "I go back in and pick up the peanut butter and jelly sandwich, brush the little dirt off and run over to play with my friend Queenie 'cause I know she'd protect me from them boys. And I stayed there until mama got home."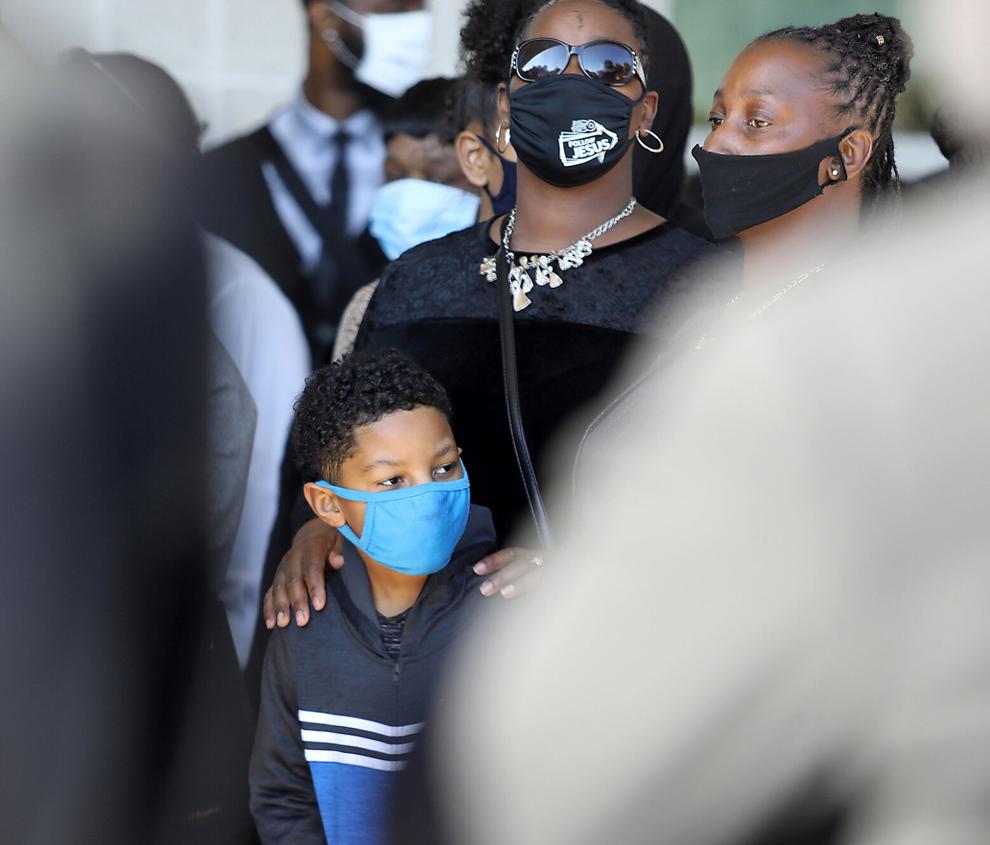 Fox's twin brother Milton, who's spent 30 years in education in the North Myrtle Beach attendance area and who's now an administrator at North Myrtle Beach High School, recalled leaning on Fox for help during his early days as a student-teacher.
"I didn't have a vehicle. And Fox went out and purchased him a car. Got him a good little job making money. He was all about that paper," Milton said. "And I got to student teaching and didn't have a vehicle and went to Fox, and said 'Fox, I need a car to go do my student teaching.' He said 'Boy, you'd better get you a job.' So he gave me the car. I used it for about three or four months doing my student teaching. I thought we were good with that. I was like 'Fox got me, he's a great guy.' And he is; he was. And later on, you'd better believe that I paid every dime for that car." 
Milton recalled another time as a teacher when his brother, then a police officer but before Hill was hired as chief, paid him a visit at the school where he was working. 
As another teacher started walking up, he said, Fox slapped cuffs on his hands, pushed him against the wall and started reading him his rights. 
"The teacher came running up going 'Mr. Gore, Mr. Gore, what can I do to help you?'" Milton said. "I said 'This is my crazy brother, get off me boy!' But that was the Fox for him. He knew how to get you."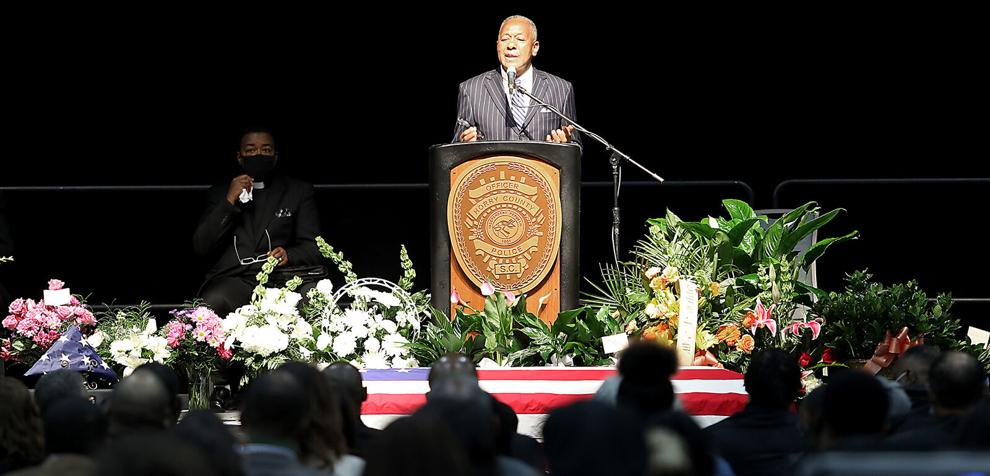 Fox Gore was famous for his food. He catered events and worked part-time for Preston's Restaurant. 
He also cooked for the Bike Week crowd in Atlantic Beach over Memorial Day weekend, and was personally invested in the town.
"Words cannot express what officer Melton "Fox" Gore meant to the town of Atlantic Beach and the Atlantic Beach Police Department," said Chief Quentin Robinson, who met Gore five years ago when Robinson first started as a police officer there. The two became close friends.
"I'd always see Fox around town, cutting grass, picking up trash, cooking or just helping people," Robinson said. "You could be sure that he would always stop what he was doing just to speak to you. That's just the type of person Fox was." 
Chief Hill said Gore was great with a fryer. "Probably his favorite food to dish out was fish, but he had an amazing chicken." 
During Hurricane Florence, when officers were working 12- to 16-hour shifts, Gore spent weeks cooking for them, said his supervisor.
"Officers would come up to the cooking station and he would just make their day when he would greet them with incredible food," Wyatt said. "He was not to be outdone by any caterer around." 
Hill said that whenever the department needed someone to cook, Gore would drop everything and volunteer, refusing any payment.
He was still manning the fryers when President Donald Trump and his crew came to visit Conway during the flood, and his chicken was on the menu. 
Hill, a self-proclaimed fan of chicken, said it was the best he'd ever tasted. 
"And I asked him, I said, 'What did you put on this? 'Cause this is absolutely wonderful,'" Hill recalled. "And all he put on there was a little salt and pepper and a whole lotta love. And the reason I say that is because when we were sitting there eating; and they had secret service uniformed division, all of law enforcement, highway patrol; Melton was sitting back watching, and you could see the joy in his face. So he took joy in serving others. And that flavor he had on that chicken was pure love, and I will never forget it."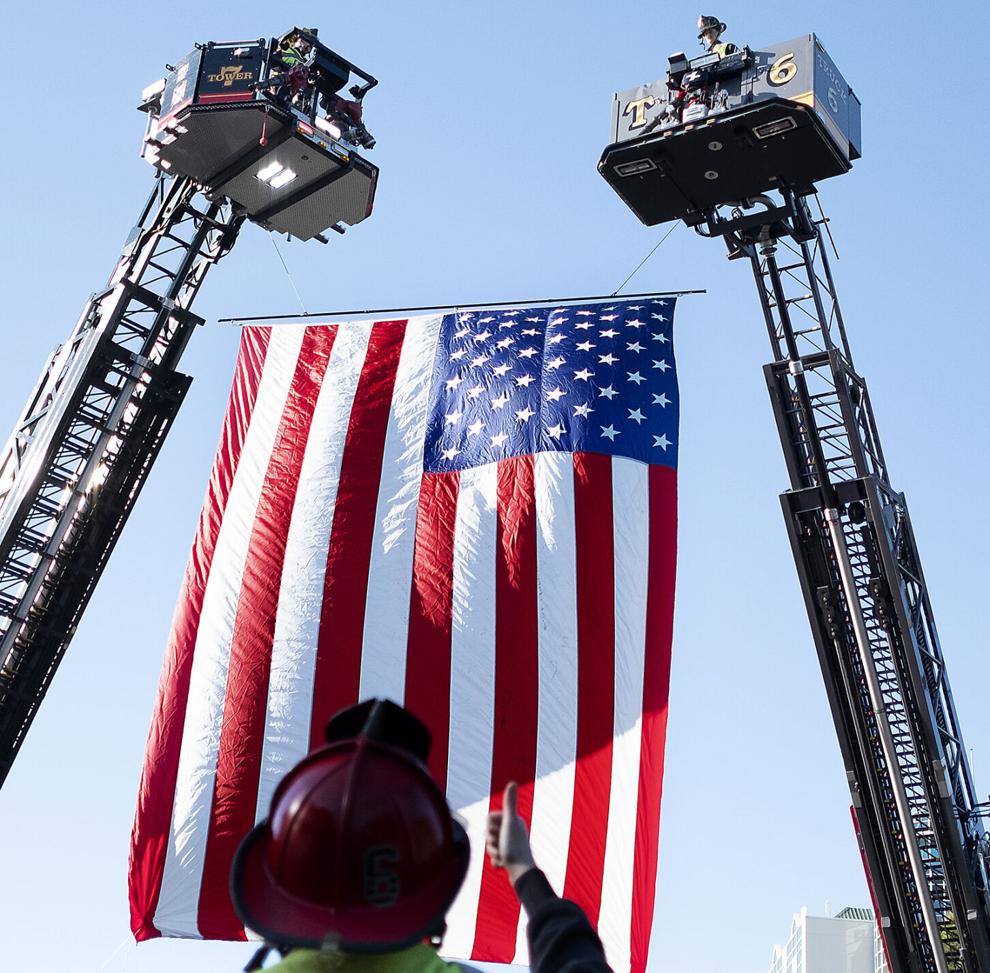 That love of service showed up in other ways, too.
A few hours before he died, Gore stopped in at M.L. Brown to make the rounds and check on everyone. Hill said Fox was telling another employee about a homeless person he'd recently befriended, buying that person food, clothes and personal hygiene equipment. 
"And this is not him bragging, this was just in conversation," Hill said. "He didn't want any accolades for it. He didn't want any recognition for it. This is just what he did as a Christian. And his family's a big Christian family, and that's the kind of person he was."
That faith was passed down to his son, Lunden, and Milton said the two of them would alternate praying duties every morning. 
Shortly after Fox's death, Hill said he was approached in the courthouse by a convicted felon out on parole who wanted to tell him how important the fallen officer was.  
"He didn't like cops in general, but he appreciated and respected Fox Gore," Hill said. "So for that person to come and tell me that, somebody who's been through the criminal justice system, that was something special. Just another example of the special person Fox was." 
On Jan. 12, Fox had stopped on S.C. 22 to pick up some debris from the highway when he was hit by an SUV. 
"Thinkin' about the other day, ol' Fox got us again. Plane's on the tarmac, without any hesitation without any negotiation, he went ahead and boarded it. Took flight," said Fox's brother C.J.
"One of these days, sooner or later, I'll get some wings and I'll fly away too," C.J. added, speaking toward heaven. "And I want to fly somewhere on the other side so I can see you. And we'll sit down for a minute and laugh about the old peanut butter and jelly sandwich."