The list of finalists for Horry County administrator includes three recognizable local names and two high-ranking officials from other parts of the state, according to records obtained by myhorrynews.com.
Earlier this month, each council member was asked to submit a list of preferred candidates for county administrator. The county's human resources staff gave council members the applications of 25 qualified candidates and asked them to submit their top five choices. County staffers compiled the list of finalists based on those rankings.
Interim administrator Steve Gosnell received the most support from council members in their recommendations, records show. York County Manager Bill Shanahan ranked second, followed by Laurens County Administrator Jon Caime, former Myrtle Beach City Councilman Wayne Gray and state Rep. Alan Clemmons, R-Myrtle Beach.
The five finalists will be interviewed Wednesday afternoon in open session, said council chairman Johnny Gardner. A vote on the administrator is scheduled for July 9.
"I thought that this would be transparency in government," Gardner said of the open interviewing format. "The people that voted for me voted for me for change and for transparency. And I thought that the interview process itself and the questions that you would ask the top executive or the potential top executive of the county should be open to the public."
Here's a snapshot of each candidate: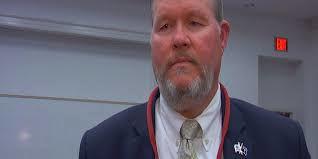 Gosnell has worked for the county for 26 years. This is his second stint as interim administrator. His normal job is assistant administrator overseeing the county's infrastructure and regulation division. 
An engineer by trade, Gosnell has not commented publicly on his interest in the administrator's job. 
However, council members Harold Worley and Johnny Vaught have said Gosnell will get their vote unless a better candidate emerges.
They have touted his experience in county government and his support from staff. 
Gosnell's critics have questioned the benefit of hiring an administrator near the end of his career. They also see him as maintaining the status quo rather than being an agent for change.
Despite some opposition, records show Gosnell appeared on the top five list of eight council members.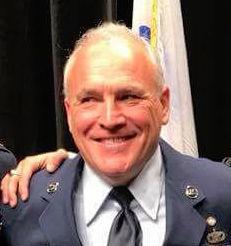 Shanahan is preparing to leave his job as York County manager on June 28, according to that county's website.
He has held that position since 2013.
A native of Liverpool, England, Shanahan is a U.S. Air Force veteran with more than two decades of experience in local government management, according to public records. He served as a city manager in St. Marys, Georgia, and as a county manager at Habersham County, Georgia. Before coming to York County, he was a deputy administrator in Augusta, Georgia.
Like Horry, York County is grappling with a growing population (over 225,000 in York; over 340,000 in Horry). As county manager, Shanahan led an agency of more 1,200 employees and oversaw an annual budget of about $400 million. Horry County employs more than 2,200 workers and council members approved a $532 million budget earlier this month.
In his application, Shanahan touted his success in economic development and improving roads.
Shanahan has been a finalist for other top administrative posts in South Carolina, including Beaufort County administrator and Richland County administrator.
He could not immediately be reached for comment Friday.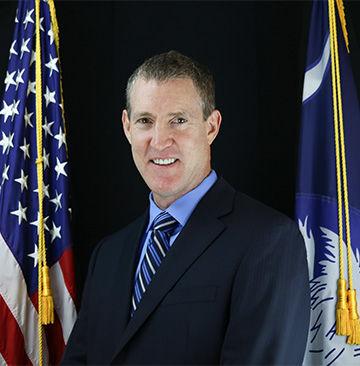 Caime is Laurens County's administrator, a job he's held since 2016. 
Laurens is a rural county in the Upstate with a population over 65,000.
Before taking the Laurens County job, he worked as the administrator of Hart County, Georgia for nearly 15 years.
In April, the Laurens County Council unanimously voted to extend his contract by three years, according to meeting minutes.
Caime said he moved to South Carolina from Philadelphia, Pennsylvania, decades ago and raised his family in the Clemson area. He worked for Clemson Technical Research Center as an operations manager before taking a job in Oconee County government in 1997. 
In his application for the Horry County job, Caime highlighted his financial management skills and how he turned around a government with a history of deficit spending and depleting reserves.
Caime said he's pleased with his job in the Upstate, but he's also interested in meeting with Horry County officials next week.
"It's an extremely exciting opportunity," he said. "There's several counties that are really growing rapidly and have huge potential. For me, this is a great opportunity to help your county get to that next level. I know it sounds kind of cliché, but I think I have a really unique set of skills that they won't find in most candidates that are in this position."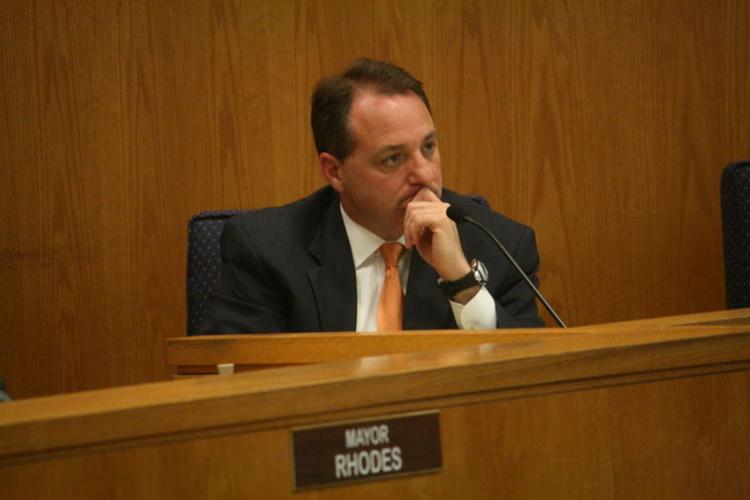 A Myrtle Beach native, Gray served on Myrtle Beach City Council for four terms. He opted not to seek reelection in 2017. 
Gray's roots in the area run deep. His family history in the region dates back to the 1730s. Professionally, his background is in banking. He's a senior vice president at Synovus Bank in Myrtle Beach.
In his application, Gray emphasized his private sector experience as well as his work with local government and nonprofits, including his time chairing the Myrtle Beach Area Chamber of Commerce.
Gray represented the city on the RIDE III Citizens Advisory Committee that helped develop the county's latest road construction program. During his time on city council, he advocated for expanding service at Myrtle Beach International Airport and building I-73.
Although he has strong ties to the area, Gray has also faced criticism. He was one of the recipients of excessive campaign contributions from Myrtle Beach attorney Shep Guyton in 2009, according to public records. Although Gray was never charged with any ethics violations, in January Guyton agreed to pay the State Ethics Commission $33,000 to resolve that case. 
Gray could not immediately be reached for comment Friday.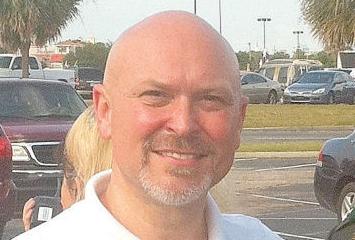 Clemmons is another household name in Myrtle Beach. 
A real estate attorney, Clemmons represents District 107, which includes the heart of the city.
The Myrtle Beach native has served in the state house since 2003. 
Clemmons has championed I-73 and chairs the national I-73 corridor association. He was recently a finalist for the Myrtle Beach city attorney's job, but he didn't get the position. 
Like Gray, his name recognition comes with both pros and cons. He also received some of the excessive contributions from Guyton in 2009 (he also wasn't charged with any ethics violations). Earlier this year, local media coverage focused on the more than $10,000 in delinquent taxes he owed. 
Clemmons could not immediately be reached for comment.
Horry County's last administrator, Chris Eldridge, resigned in April. He had served in the position since 2012. His final salary was $217,599.86 and he also received a car allowance of about $10,000 per year. 
Eldridge's departure followed months of sparring between council members, some of whom were upset about his decision to request a state police investigation of Gardner over extortion allegations. The chairman was cleared of any criminal wrongdoing in February.
Forty-five people applied for the administrator's position. The 25 who passed the initial screening included applicants came from Arizona, Pennsylvania and New Jersey.
Wednesday's finalist interviews will begin at 1 p.m. The order of the interviews will be chosen by lottery before the meeting.