O'Neal Smalls doesn't normally plow fields in July.
But sweat streamed down his face last Thursday as he worked behind Maggie, his sand-colored mule. That muggy morning was the first time in weeks that the fields had been dry enough for him to turn over the black dirt between his rows of okra plants.
"This has been quite an unusual summer," he said. "Very unusual."
It's also been a difficult season for Freewoods Farm, the living history nonprofit that tells the story of Black farmers after the Civil War. When COVID-19 closed businesses and attractions across South Carolina in March, the farm saw its small stream of revenue shut off. No tours. No graduation parties. No family reunions, church groups or summer campers. Even the weddings that booked the farm as a venue couldn't be held there.
"All of our main sources of revenue have been terminated," said Smalls, whose great-grandfather was one of the original settlers of the South Strand area now known as Burgess.
For 20 years, Smalls has run Freewoods, a 40-acre farm tucked away from S.C. 707 in the woods and wetlands. Before launching the living history project, Smalls served in the U.S. Army during the Vietnam War, earned degrees from Harvard and Georgetown, and worked as a law professor, teaching at American University, George Washington University and the University of South Carolina. He recently retired after 35 years in education.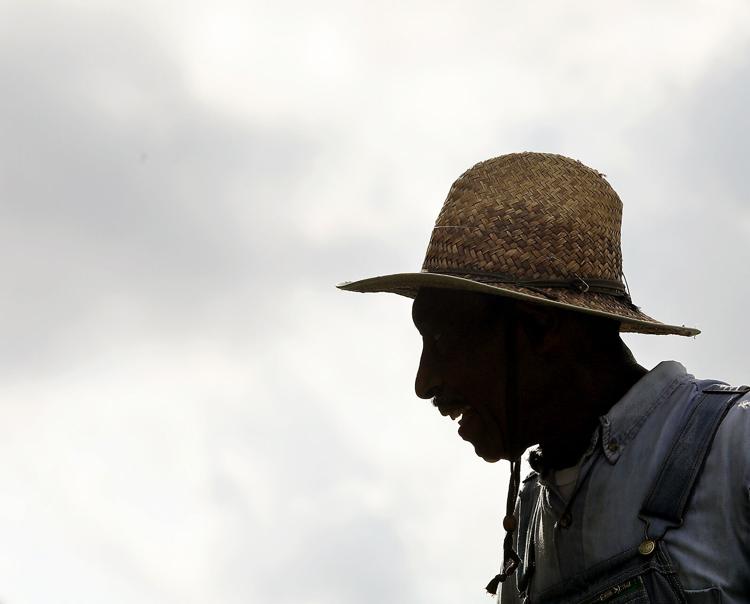 For about three days each week, he can be found at Freewoods tending to the property. A few other workers help him, and he also relies on volunteers when harvesting corn and peanuts or making sugar cane syrup. 
But this year has been challenging on multiple fronts. The heavy rains waterlogged some of his fields, hurting his produce. And there are plans for a new subdivision on a neighboring property.
More developments continue popping up in Burgess, which added over 21,000 residents between 1990 and 2010, the year of the last U.S. Census. As more people have moved into the community, the interests of the suburbs have caused some problems for the farm, which relies on bees to pollinate the vegetables. 
"When you put in new developments and bring in a lot of new people, they don't like our mosquitoes," Smalls said. "And so they ask the county to come in and spray and that takes out all of the bees."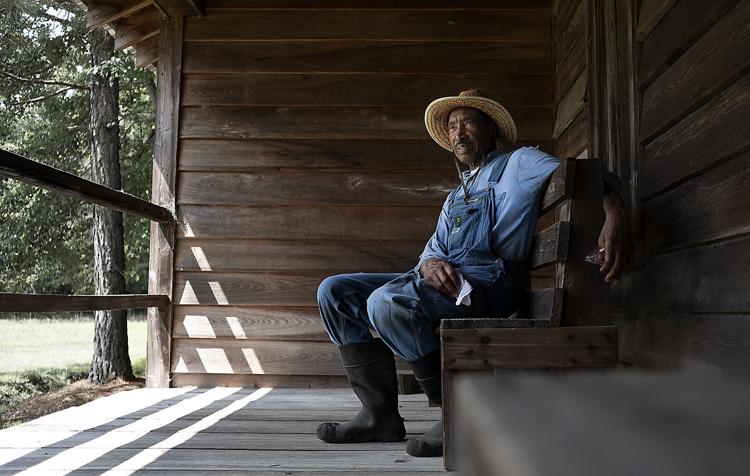 Apart from the challenges of weather and growth, the biggest disruption of the year has come from the new coronavirus. The farm's donations have waned as contributors' budgets tightened. Freewoods applied for a loan from the Small Business Administration, but it hasn't been approved yet.
Many entities that rely heavily on youth education and in-person attendance are struggling, said Jacqueline Kurlowski, director of the Edgar Dyer Institute for Leadership and Public Policy at Coastal Carolina University.
"That whole industry right now, be it nonprofit or otherwise, is going through a contraction," she said.
Kurlowski, who also teaches a course in grant writing for nonprofits, noted that the pandemic has impacted organizations in different ways.
"You really have to zoom out and say, 'What populations are you serving?'" she said. "So, look at someone like an animal shelter right now. There've been huge upticks in the adoption of pets and animals. People have time to care for them … That's a nonprofit organization that is probably doing quite well right now. … I wouldn't make a blanket statement and say all nonprofits right now are having trouble."
Freewoods Farms faces the future with COVID-19, weather, decreased funding
Freewoods isn't the only living history farm in Horry County. But unlike the county-owned L.W. Paul farm, the nonprofit has limited access to public dollars. Last week, Horry County Council set aside a $2,000 grant for Freewoods from the council's Community Benefit Funds program.
"It's about helping them out and getting them over the hump," said Horry County Councilman Gary Loftus, whose district includes the Freewoods property. "We've got to keep them going because if you forget the past you're doomed to repeat it."
The history taught at Freewoods focuses on how freed slaves lived during the first 100 years after the Civil War. 
"One of the big questions at the time, at the end of the war, was 'What are you going to do with these 4 million freed slaves?'" Smalls said. "One of the proposals that got a lot of attention was the notion of giving each family 40 acres and a mule. And Black people became attached to that notion. They wanted the 40 acres. They thought they could make it if they could get that 40 acres. Well, Freewoods Farm is the 40 acres they didn't get."
After the Civil War, Smalls said most freed slaves became farmers and the Burgess area in particular became known as a farming community. 
"By replicating what occurred in this community, we replicate what occurred among most Black communities in the South in that first century of freedom," Smalls said. "And so we farm and tell the story of what those newly freed slaves did during that first century. They built families, and of course it's important to highlight that because during slavery they were discouraged from having families."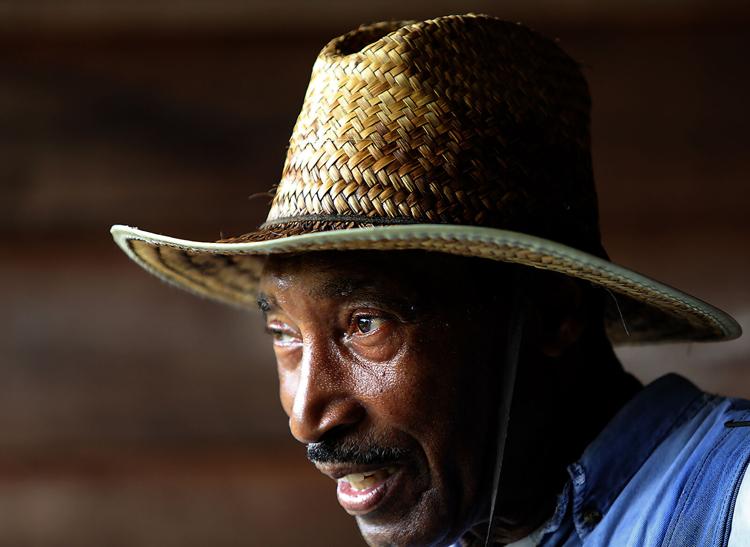 The name Freewoods comes from the fact that there was no slavery in this area, Smalls said. The wetlands that make up the community were considered unsuitable for farming by plantation owners.
"The slaves from Longwood plantation would come out into this area and sort of play around saying they were in free territory because there was no plantations out here," Smalls said.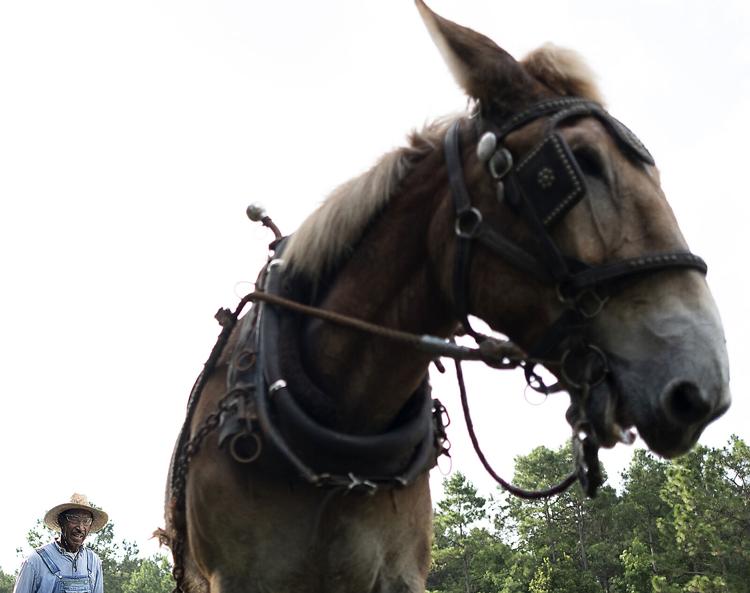 After the war, some newly freed slaves acquired tracts along the Waccamaw River.
"Those were the original settlers of Freewoods," Smalls said.
When Smalls speaks about his ancestors, he talks about the foundation they built on the banks of the Waccamaw: How the grandchildren of slaves fought in World War I and used the money they made to purchase more land, how they built churches and homes and started sororities and fraternities.
"It's just remarkable what they did," he said.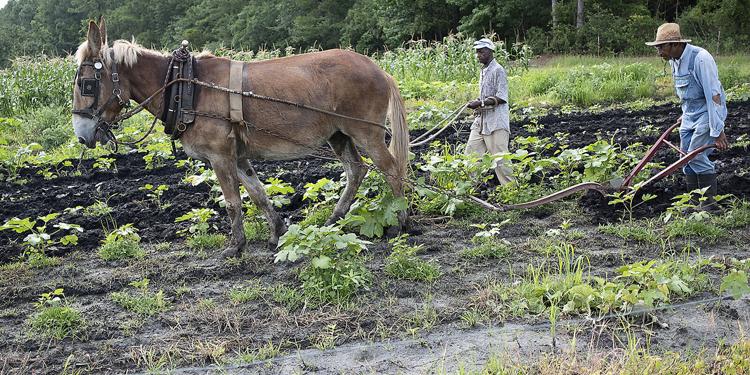 These days, Smalls understands he's facing new challenges, whether they be a virus or the struggles with new development.  But he also knows this community's history of overcoming obstacles. 
"You get to understand what the small farmer had to struggle with," he said.