Planting 40 saplings and 100 cattails Thursday, Santee Cooper finished returning a former coal ash pond to its natural state.
But the future use of the property — and the entire 380-acre former Grainger plant site — remains unclear. Conway officials want to use some of the ash pond land for walking trails and outdoor recreation. About 12 acres where the plant's smokestacks once stood have been graded, and a master plan lists a hotel and inland marina as options there.
"That's still talked about," Conway City Administrator Adam Emrick said of redeveloping the upland site. "We occasionally have people come in that are interested in developing it, but until it's available, it's not available. I think if they are able to pull the trigger at some point in the future, we won't have any problem getting somebody in there to develop it."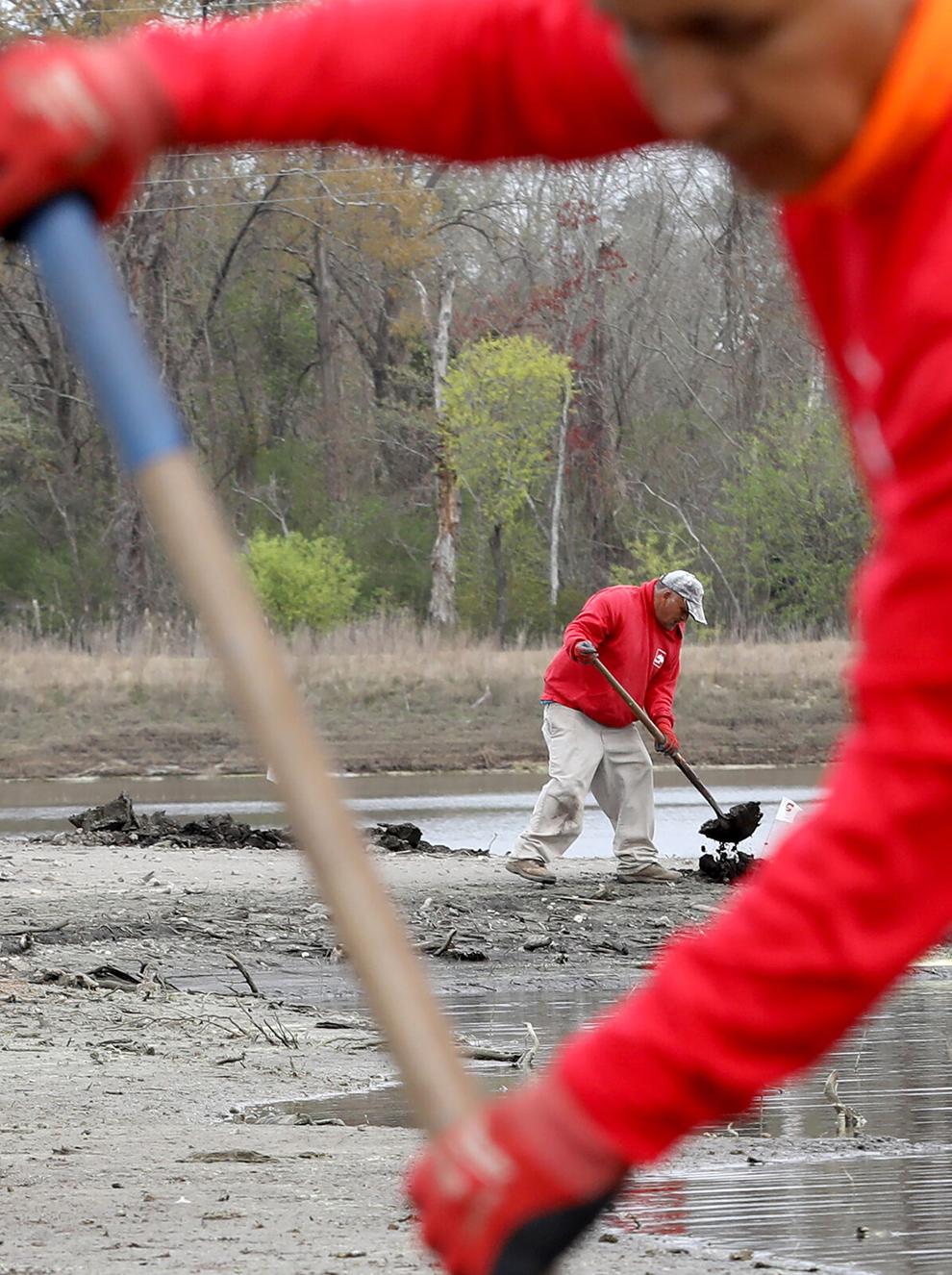 Emrick said he's spoken with Santee Cooper officials about the property, but he doubts he will get a firm answer about its future use until the state legislature decides whether to sell the utility.
However, he said the city would be interested in securing public access to the former ash pond land, which covers about 80 acres.
"Those ash ponds would be great," he said. "I would love for the city to have those to use recreationally if we can."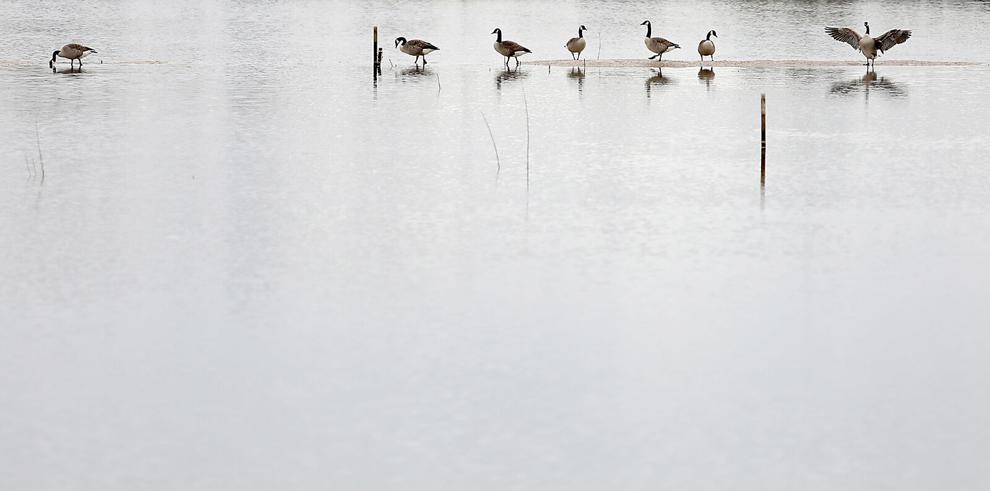 The coal ash was a remnant of the former steam plant, which stood beside U.S. 501 for 50 years. The plant closed in 2012 and demolition crews razed the plant's 300-foot smokestacks in 2016. 
The site contains two unlined lagoons that were built to hold the residual coal ash from the plant. Although Santee Cooper originally planned to leave the ash on the site, the Southern Environmental Law Center sued the utility over pollution concerns and the two sides reached a settlement in 2013 that required Santee Cooper to remove nearly 2 million tons of coal ash. 
That ash contains arsenic and lead, and it was a major concern when Hurricane Florence flooded Conway in 2018. While one pond had been cleared, 200,000 tons of material still sat in the second lagoon when Florence arrived. To contain the ash, the utility reinforced the dikes with sandbags. Crews brought in rocks to fill any breaches.
After the storm, Santee Cooper expedited the cleanup.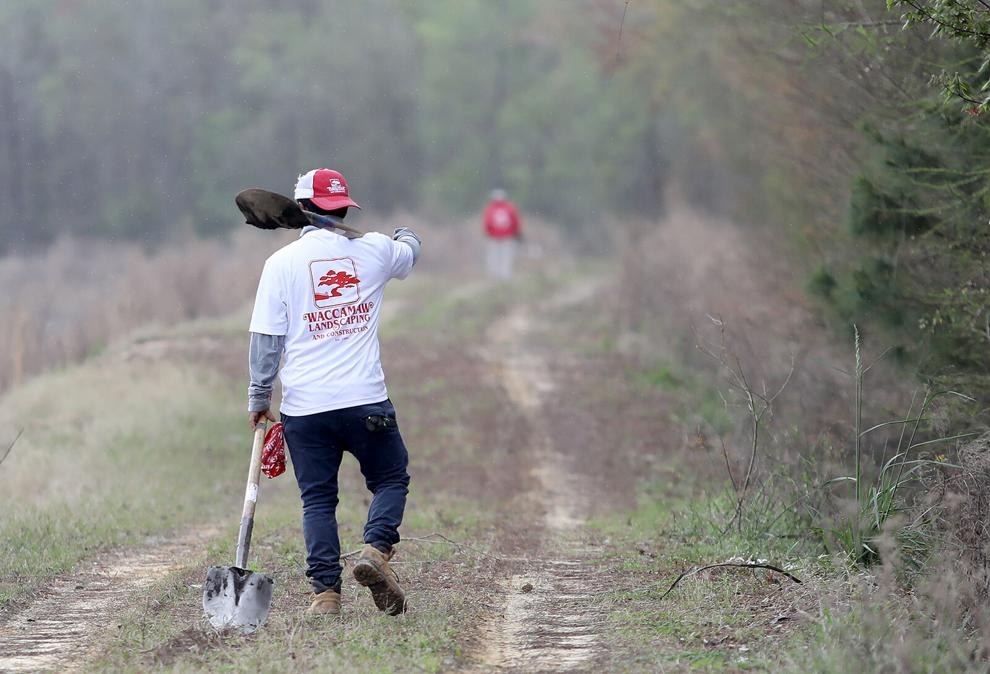 Along with removing all the ash, Santee Cooper also dug an additional foot of soil from the pits and began planting cypress and oak trees there. They did the same type of planting with the former Lake Busbee site across the street. Originally a cooling pond for the Grainger plant, the lake spanned more than 300 acres. Now it's wetlands.
A committee of local leaders discussed ideas for redeveloping the 12 upland acres. However, the committee stopped meeting after a Santee Cooper-funded plan for the site was presented in 2017. That document included a list redevelopment possibilities. The consultant's preference was a $129.7 million project that included a 250-room hotel, a 25,000-square-foot conference center, and a mixed use area featuring a restaurant and retail businesses, along with a 157-slip inland marina.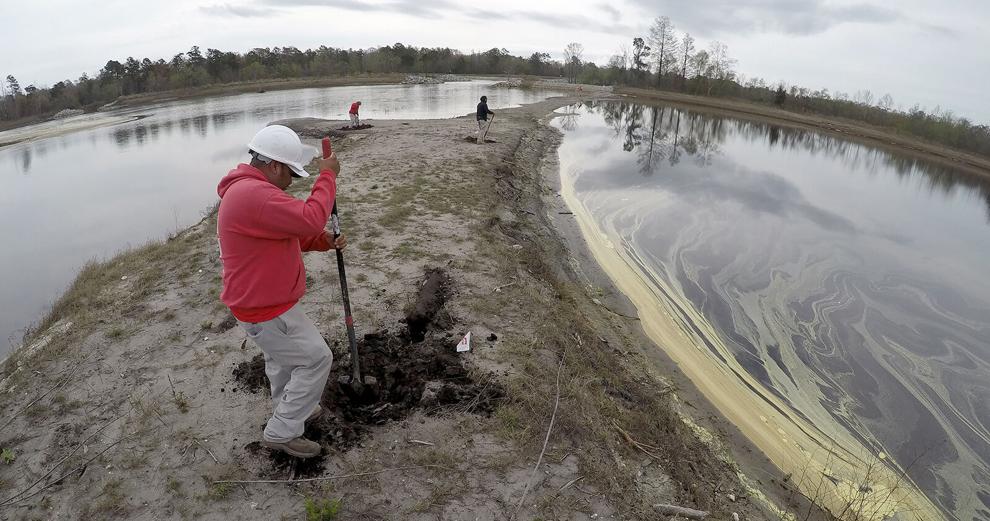 On Thursday morning, crews hired by Santee Cooper planted sweet gum, bald cypress and Shumard oaks at the second ash pond. The landscaping represented the last work the utility plans to complete on the Grainger property, which has been planted with 70,000 seedlings since 2019. The utility will monitor the plants' growth through 2024.
"It's an amazing feat," Santee Cooper spokeswoman Tracy Vreeland said. "We took out about 1.7 million tons of ash off of this property, most of it being used in the cement industry so it was recycled. And now to be able to plant in these wetlands and to watch it grow in to its original habitat is amazing. Over at Busbee, we're already seeing all kinds of water birds and alligators and eagles. … [We get] to see nature come back to this area."
As for the talk of redeveloping the upland acres or providing public access to the ash pond land, Vreeland said there are no definite plans yet.
"That's still a possibility, but nothing's set in stone at this point," she said.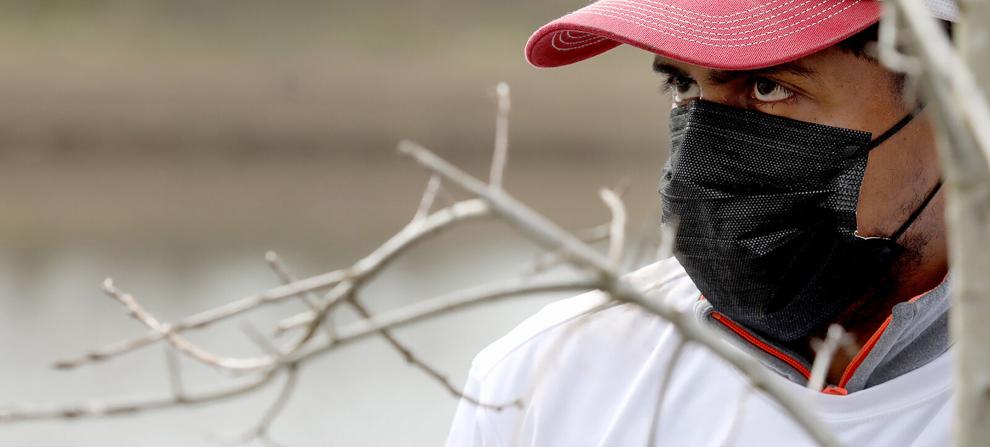 The wetlands area that used to be Lake Busbee remains open to the public. The city's dog park sits beside the property and on Thursday visitors walked the gravel trail. Nature photographers pointed their cameras at the swampy woods. Dog owners ventured out for a stroll.
John Pedersen of Carolina Forest made his first trip to the Busbee property with Brandi, his pit bull-Weimaraner mix.
"There's no dog park in Carolina Forest," he said. "It's a nice day. We figured we'd take a look over here and see what we saw. I love it."
With development booming in the area, Pedersen said he'd like to see more recreational spots like this.
"You're not on a sidewalk," he said. "You're not worrying about 501 traffic or Carolina Forest traffic. It's some place to go that's a little bit quieter."