Paul Papp predicted the development boom would reach Party Pines Road in UCLA — Upper Conway, Lower Aynor.
"Conway's coming to the country," he would say.
The Papps have lived off this dirt road for three decades-plus. There they ride four-wheelers and occasionally find deer stealing cucumbers from their garden. Sometimes teenagers joyride or leave an occasional empty Mad Dog 20/20 bottle floating in a ditch.
"It's just a peaceful, little, quiet neighborhood," his wife Karen Papp said.
But after seeing surveyors on a nearby property, Karen Papp figured her husband was right, that the subdivisions popping up all over Horry County had finally spread to the neighboring woods. Yet his forecast is coming true in ways she never imagined.
Last month, Horry County Government bought about 500 acres near the intersection of Party Pines and Hardwick roads. The land is expected to be the site of a rural civic center that will host equestrian shows, rodeos and other agriculture-related events.
That isn't the only development coming to this area. Property records show that three nearby tracts were sold to private buyers this year. A developer intends to build an RV park on one site while another property is being eyed for a 21,000-seat amphitheater. Additionally, a paintball course operator plans to open a paintball park on more than 180 acres across from the equestrian center site.
All the parcels lie within about a mile of the intersection of Hardwick Road and U.S. 501. And while the equestrian center alone would bring changes to the community — county officials are already making plans for paving and potentially widening Hardwick Road — the combined impact could be transformative.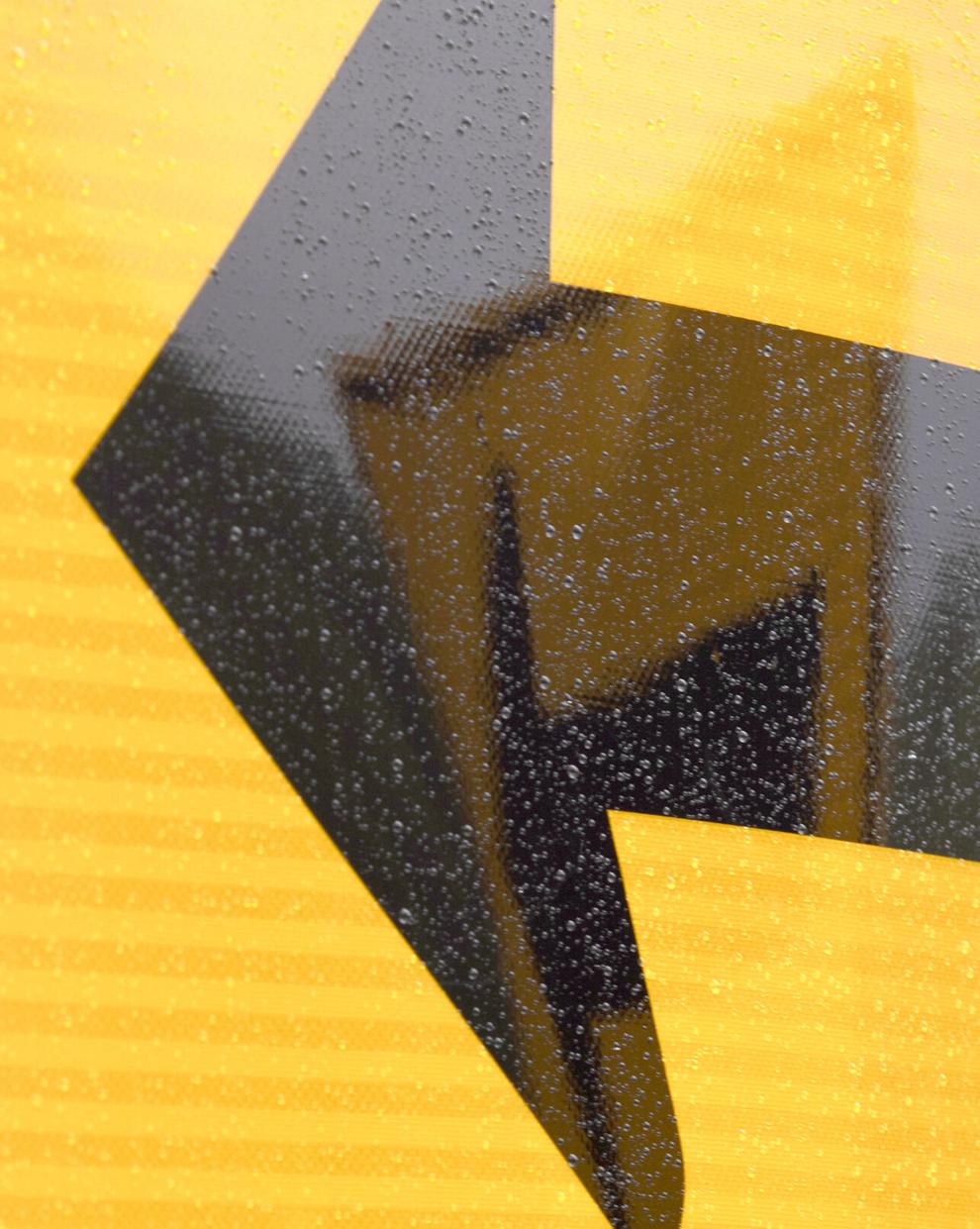 Racing and zoning
Entertainment-oriented businesses want to move to this rural area for one reason: zoning. 
The four properties sold this year total more than 1,000 acres, and all of them have amusement commercial zoning. This land use allows for a variety of entertainment businesses, including sports facilities, paintball centers, batting cages, theaters and outdoor venues.
Most of the amusement commercial land in unincorporated Horry is clustered in this neighborhood, according to a map presented to Horry County Council's Infrastructure and Regulation Committee in June. Countywide, just seven areas of Horry hold that designation. 
Decades ago, the development company Burroughs & Chapin intended to build a racing attraction in this community, said Marvin Heyd, a real estate agent whose client has been trying to purchase some of that acreage for an amphitheater.  
Heyd said Burroughs & Chapin's racing plans never materialized, and the company later sold much of the property to Timbervest, an Atlanta-based firm that manages timberland. Over the last year, Timbervest has been selling hundreds of acres in that area, according to public records. 
Here's a snapshot of those transactions:
• Horry County purchased 498 acres last month for $4,443,448 from Timbervest, said Thomas Bell, spokesman for Horry County Government. The funding for the property included $2.8 million from Horry Electric Cooperative, just over $1.5 million from the county's allocation of American Rescue Plan Act funds and nearly $270,000 from the sale of a coquina mine.
• Timbervest sold just over 181 acres for $1,450,400 to Gienger Land Holdings, LLC, a company affiliated with Nate Gienger, who owns Black Ops Paintball/Airsoft, a paintball and airsoft park in Socastee. The company bought the land along Hardwick Road in April, and the business plans to expand to the Hardwick Road property by late next year. 
• Timbervest sold 394 acres to 501 Holdings, LLC, for $2,759,400 in July. That parcel is now divided into two tracts: a 200-acre site closer to U.S. 501 and an adjacent 194-acre property that borders Party Pines Road. A developer working on the project plans to build an RV park on the 194-acre site.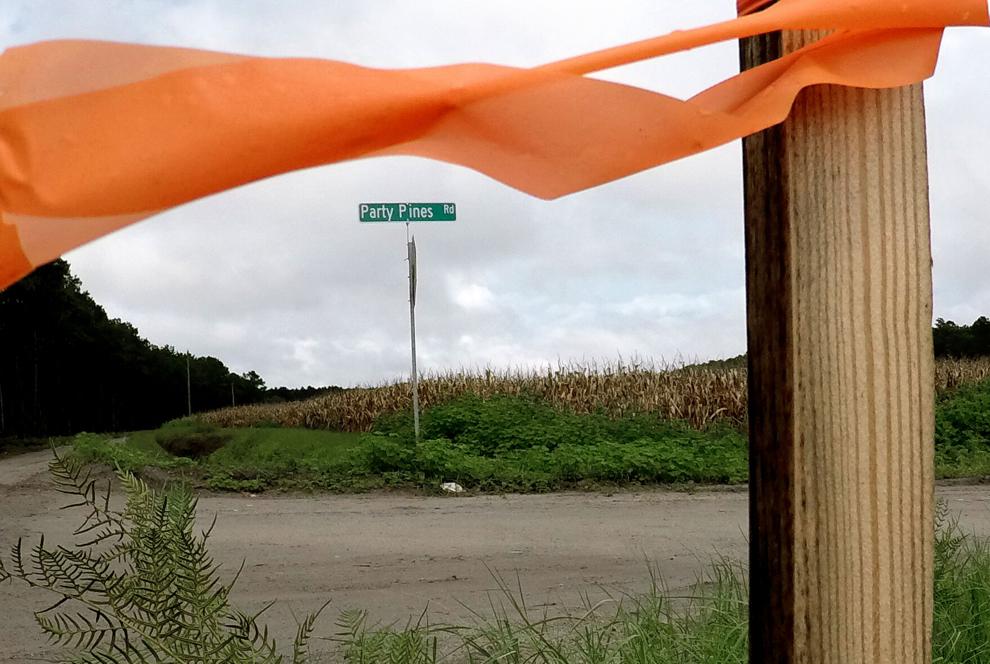 Neighbors excited about some projects, nervous about others
Connie Warren remembers her introduction to the band Korn. 
When her son was a teenager, she took him to the mosh pits at the Marion County amphitheater to see the alternative metal band perform along with the fellow metal act Disturbed. She's thinking more about that venue now because the complex failed, and she worries the same fate would await an amphitheater built in her community.
"It didn't take long to flop," said Warren, who lives with her husband on Party Pines Road. "I would just hate to see them develop the property and it turns out to be a dud."
Some neighbors said they wouldn't mind the equestrian/rural civic center. Tractor shows and rodeos make sense in this part of the world. Concerts? Not really.
"The equestrian park, I don't think I'd mind it so much," Karen Papp said. "But personally, that amphitheater, that scares the fire out of me."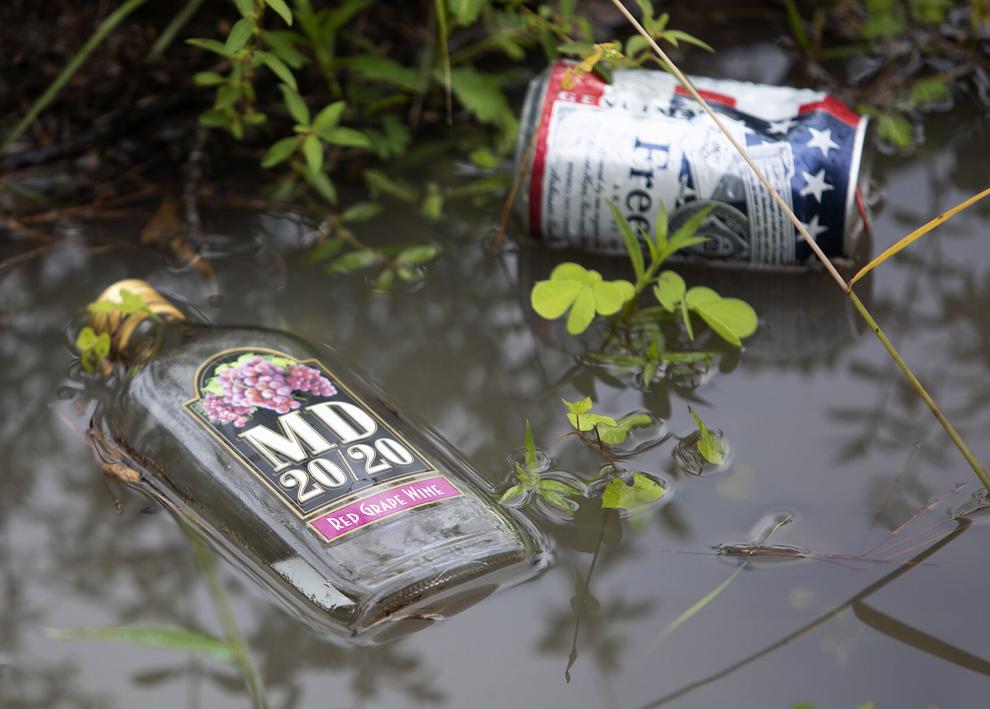 Warren agreed.
"It makes me sad," she said. "When I first heard about it, I cried because the first thing I thought about was the wildlife. I always think about the wildlife. Where are they going to go?"
Apart from a potential eyesore, Warren also worries about the disruption that a major concert venue would cause in the tranquil community. She cares for about 30 feral cats that she's spayed and neutered. The quiet woods are perfect for them.
"The music's loud," she said. "We lose the peacefulness. … We just lose that serenity."
The amphitheater project is the same one that was rejected by Horry County Council in 2021 and by Conway City Council earlier this year when the group seeking to build the venue sought rezonings from those respective bodies. 
In each case, neighbors fearful of the traffic, noise and other impacts of a concert venue packed public meetings, pleading with local leaders not to allow such a complex near their homes.
Billed as a $35-40 million facility capable of hosting superstar artists such as Drake and Taylor Swift, the amphitheater is the brainchild of Patrick and Deanna Beech Palmer, a local couple with a background in the live music industry. The project would be financed by Windcrofte Capital, a private equity firm with a U.S. headquarters in Atlanta, according to public records. Windcrofte also has an office in Oslo, Norway.
The group had originally planned to open a Michael Jackson theme park in the region, but they revised their plans to the amphitheater, which they thought would be ideal for the Grand Strand because of the lack of large concert venues in the region. They had proposed building the fifth largest amphitheater in the country. 
Will Horry County Council tell the developer to beat it? The vote is expected to happen Tuesday.
Heyd, the real estate agent who has searched for a suitable property for the project, said the proposed amphitheater would be much larger than the Marion complex and aimed only at the top artists. 
"This amphitheater will highlight just the main entertainers that will draw a crowd of that magnitude," he said.
The first site considered for the amphitheater was a 160-acre tract off S.C. 90, but the land was too wet for that type of development, Heyd said. Then the amphitheater group pursued a rezoning for about 75 acres near the intersection of S.C. 22 and S.C. 905 — the site Heyd called "the perfect location" because of its access to the coast — but the county council voted against the rezoning in May 2021.
After that experience, Heyd said Conway leaders seemed interested in the project, but when the group sought a zoning change for a 182-acre site off U.S. 378, city council unanimously sided with the unhappy neighbors by rejecting the proposal.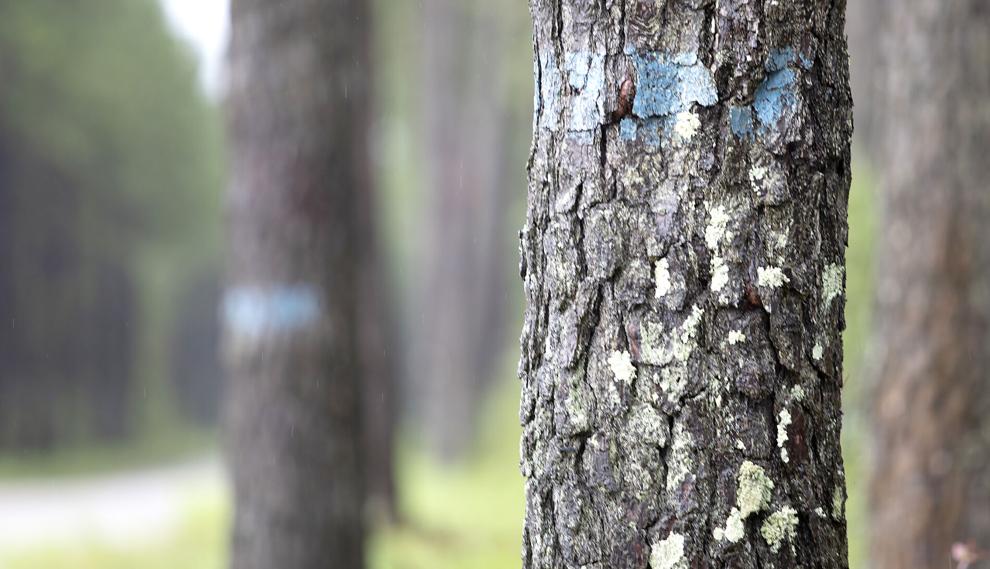 Realizing they would face the same headwinds if they sought another rezoning, the amphitheater backers knew their best hope was to pursue land that wouldn't require a zoning change, Heyd said. Remembering the former B&C property, he focused on the U.S. 501/Hardwick Road area. The tract they are interested in spans 200 acres.
"They feel that everything is in place to do it there," he said. 
But building a 21,000-seat venue with a retractable roof is no small undertaking, and the process of just buying the property has already presented challenges.
Initially, Heyd had hoped to close on the land by December, and at one time his group had a signed contract with the landowner. 
That agreement fell through and the deposit from the amphitheater group was returned, said Archie Howell Jr., a developer whose company owns the land.
Although the initial contract for the amphitheater didn't work out, Heyd said that doesn't mean the project is off the table.
He said a company has been hired to perform a traffic study, which would look at the improvements that need to be made to the area to facilitate the project.
"You've got 7,000 cars leaving there and you've got to get them out in a timely manner," Heyd said.
He also noted that the Norwegian investors backing the project have been uneasy about spending more money on a site if they can't secure all the government permits and approvals. 
"It's kind of stalled right now," he said. "They got bogged down in a traffic study. Right now, we're just kind of on hold. … They're just so shellshocked after getting turned down in two locations."
Still, he remains hopeful.
"There's a possibility that it could happen," he said. "They're just trying to figure out how America does business."
If a deal is reached, that would involve just over half the property Howell's company purchased. Howell said he intends to build an RV park on the other part of the tract, which borders Party Pines Road.
Although the RV park would be a private development, county officials took steps to accommodate it. In August, county council voted to allow campers and recreational vehicles in amusement commercial zoning. That move also benefits the county, which plans to offer RV spaces on its equestrian center property.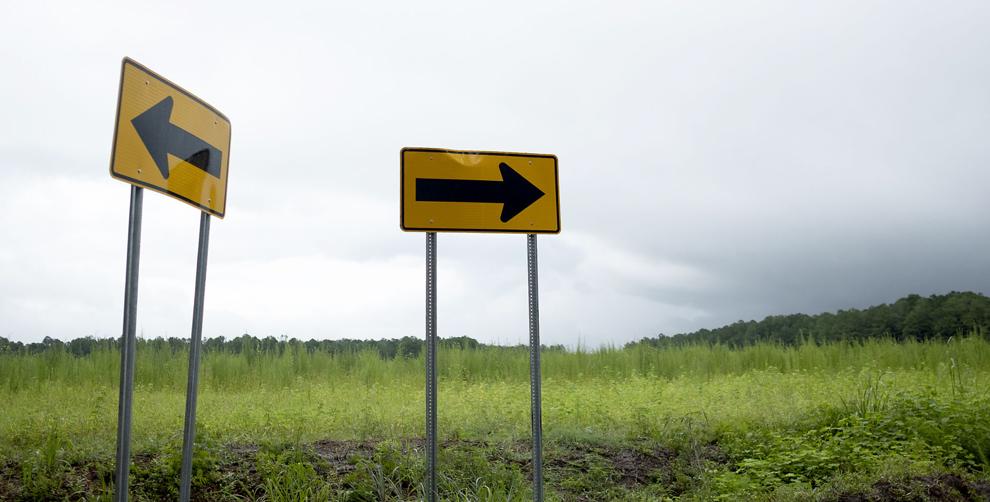 And last month, county leaders took the first step toward adding Hardwick Road to the list of the county's major roadways. That would change the requirements for development that fronts the road.
Off all the projects proposed for Hardwick Road, the one that's closest to actually opening is the new home of Black Ops Paintball/Airsoft.
Paintball competitions challenge participants to shoot opponents with colored liquid capsules that splatter upon impact.
Eric Harris, the company's marketing director, said an engineering firm is preparing site plans and the company is getting bids on the building. They hope to be operating at the new location later next year.
"It's going to be 180 acres of paintball and airsoft," he said.
The company already owns about 500 acres in Fayetteville, North Carolina, where they offer paintball, airsoft and camping. Black Ops is even developing a mud park for dirt biking and similar activities.
For Black Ops, the new South Carolina location is about meeting demand. In North Carolina, they hold larger events, including one that attracted nearly 1,100 people. Here, the biggest event drew about 400 people.
"And on that 13 and a half acres, it was very tight," Harris said.
The local expansion plans have been in the works for about a year. Like other recent land buyers in the Hardwick Road area, Black Ops owner Nate Gienger wanted to buy property that wouldn't require a rezoning. When the company's attorney found this land, they immediately pursued it. They had actually hoped to buy much more land in the area but it was already under contract. He was able purchase an acre along U.S. 501 where he intends to build a pro shop. He said he might eventually move the entire Socastee operation to Hardwick Road, but that won't happen anytime soon. 
Gienger said he plans to keep a natural look at the park, which means keeping many trees. That's something neighbors typically appreciate.
"Once they see that you have some land and it stays beautiful — we don't go in and cut all the trees and bulldoze everything — then they tend to look at that as a lot more of a benign, friendly usage than an apartment complex or an amusement park," he said. "People are concerned and I understand their concerns about new developments coming in [and] all the forests being cut down. So it's kind of nice that we're not doing that and we don't have any desire to do that."
Black Ops officials were glad to hear about the other attractions planned for the area.
"We can all bring in demand to each other," Harris said. "We have something to offer each other and hopefully we cross a clientele for the better of the both of us."
A center years in the making
Horry County officials had a different property in mind for their equestrian center as recently as last fall. They pursued an 800-plus acre tract that borders the site they ultimately bought.
Located near the intersection of S.C. 22 and S.C. 319, the larger property had so much appeal that the county even obtained an option to purchase the land, but that expired on Nov. 15. The two sides couldn't agree on the price, and county officials felt the smaller parcel was drier and would need less work than the larger tract.
"It's going to be a perfect spot," said Horry County Councilman Al Allen, who chaired the committee that chose the site. "We've got 500 acres, man. We've got plenty of land to expand." 
County officials have discussed modeling the facility after the T. Ed Garrison Arena in Anderson County. That complex is run by Clemson University's Cooperative Extension Service and promotes the state's livestock industry by hosting agribusiness shows, exhibits and educational programs.
Allen said he met with some people who participate in equestrian shows and he expects them to help the county plan the complex, which will have an arena and riding trails.
"The community that is going to be using it, I want them to have input in the design of it," he said. "It needs to be something that fits our county, fits our community, in a rural-type area."
The equestrian and rural civic center is six years in the making. Primarily funded by Horry Electric, the purpose of the facility is to host agriculture and equestrian events, but the electric cooperative's leaders also want the facility to serve as a host site for the annual meeting that the cooperative holds for its members. 
Cooperative officials are contributing $400,000 per year to the facility.
The county's plans for the center received support from rural tourism advocates, said Jody Nyers, who lives in the S.C. 319 corridor and has pushed for county policies that preserve the community's heritage.
"I don't live at that end [of Hardwick Road], but I live in this rural area and trust me: I would rather see an equestrian center," she said, adding that she has friends who host high school rodeos. "I'm 1,000% for that. … I would rather see that any time over these cookie-cutter, massive homes that are going in everywhere. … It fits in with the character of our side of the county."
Although she expects some residents will be upset about an RV park, she said such a project might not be as disruptive as they fear. She pointed to the popularity of the Carolina Pines RV Resort on S.C. 90 between North Myrtle Beach and Conway.
"As we can all see, that thing opened up to like, 'Wonder what it's going to be?'" she said. "Now it is like the vacation destination if you don't want to go to the beach."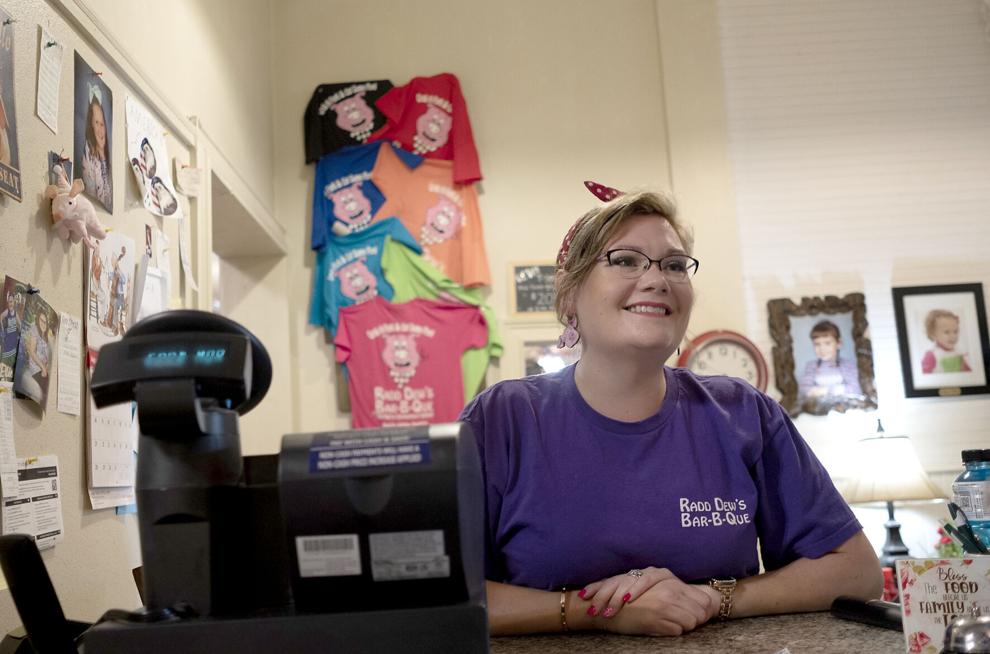 Lindsay Dew Tompkins also sees reason to be optimistic.
Since 1965, her family has run Radd Dew's Bar-B-Que in Horry County. The restaurant moved into the former Horry Elementary School in 2015. Located on Horry Road, the buffet is less than four miles from Party Pines Road. It's one of the few businesses in that area.
"I can see already, with these houses that are just right down here off of Brunson Spring [Road] … I can see our business picking up a little bit just from those people," Tompkins said. "So I would imagine [that] if they've got those big projects coming in, that it will hopefully positively would affect our business. … That's a recipe for a good turnout for the weekends for sure."
County leaders have also been optimistic about the potential development in the area.
"It'll all work hand in hand," Allen, the county councilman said.
For the neighbors, though, this will be an adjustment, particularly if the amphitheater is built, too.
"It would be a lot," Karen Papp said. "A lot."
"We don't have many dirt roads left in Horry County," she said. "And to be honest with you, it wouldn't hurt my feelings if that road stayed dirt out there."
Her neighbor, Warren, feels the same way. The days of peaceful country living seem numbered.
"But you can't stop progress," she said.