New deer hunting regulations
South Carolina deer hunters should start seeing deer tags for the 2019 season in their mailboxes soon, and there are big changes to the antlerless tagging system.
Two anterless tags may be used on any day beginning Sept. 15 in game zones 2, 3, and 4, and Oct. 1 in Game Zone 1. A law passed by the General Assembly eliminates the eight datespecific anterless tags. The change allows hunters to harvest deer when it is convenient for them. Hunters who want additional opportunity to take antlerless deer are still able to purchase up to four optional antlerless tags for $5 each or participate in the property-based Deer Quota Program. Residents that currently have an active annual or three-year hunting license and big game permit, combination license or sportsman license that will be valid when deer season begins on Aug. 15 should automatically receive a base set of deer tags free.
Deer Tags are available over the counter at S.C. Department of Natural Resources offices in Charleston, Clemson, Columbia (farmers market), Florence and York. Optional tags may also be purchased by phone at 1-866-714-3611 or online. Hunters should allow seven to 10 days for tags ordered or requested online or by phone to arrive in the mail.
Registration packets for flag football are available. Team rosters and a copy of each player's driver license must be turned in at Crabtree Gymnasium on or before Aug. 5. The season starts the week of Sept. 2. Games will be played at the Grand Park Athletic Complex at 1011 Crabtree Lane. For more information email Johah Lanham at jlanham@cityofmyrtlebeach.com or 843-918-2284.
JULY 27, AUG. 1: Improv showcase
Check out a student showcase that is a short form improv comedy show based on audience suggestions. It is similar to the TV show "Whose Line Is It Anyway" and is appropriate for all ages. and will be held in Uptown Theater at the Myrtle Beach Mall, 10177 North Kings Highway, Myrtle Beach. The shows are on Saturday and Thursday from 7:30-9 p.m. Contact Heather at heather@ginaandcompany.com or 843-272-4242 for more information. The cost is $5-$7.
AUG. 1-3: Children's activity days
Brookgreen Gardens is hosting children's activity days this August and invites families to spend the day at the gardens for special programming and events. From making slime to exploring bird beak adaptations, there is something for children of all ages and learning levels.
Children will make slime, learn the history of Lowcountry wildlife and prepare make-and-take crafts in the Learning Lab. In addition, children are invited to a special read aloud by a children's book character in the Enchanted Storybook Forest at various times throughout the day. Admission is included with Garden admission. The activity days are Aug. 1-3 and 8-10, from 10 a.m.-2:30 p.m. at Lowcountry Center at Brookgreen Gardens, 1931 Brookgreen Drive, Murrells Inlet. Cost is $10/children and $18/adults.
AUG. 3: SOS Health Care Golf Tournament
The SOS Health Care Memorial Golf Tournament will be held Aug. 3 at Possum Trot Golf Course with a shotgun start at 8:30 a.m. Register at https://soshealthcare. salsalabs.org. AUG. 3 Coastal Sounds Oceanfront Concert Head to the Burroughs and Chapin Pavilion Palace Aug. 3 for Coastal Sounds Oceanfront Concert, featuring Grammy-nominated and The Voice Season 3 winner Cassadee Pope, and the recently-added Sister Hazel, Claudia Hoyser and Outshyne.
General admission entry is free, and VIP tickets are $25 and include two drink tickets, access to the VIP lounge and premium viewing area.
Doors open at 11 a.m. to enjoy food truck cuisine, vendors, and a kids' area with bounce house inflatables and camel rides. Music begins at 5 p.m. and is an all-ages show.
AUG 3: Back to school luau 
Freedom Boat Club is having a back to school luau fundraising event for Julie's Kids on Aug. 3 from 5-7 p.m. A $20 donation gets one a barbecue dinner and entertainment by Atomic Potion and the Aloha Island Experience. Freedom Boat Club has donated the entertainment and food and all proceeds will be given to Julie's Kids for back to school supplies and school clothes. The public is asked to bring school supplies or monetary donations to the Freedom Boat Club located at Harbourgate Marina, 2120 Sea Mountain Highway Suite 103, North Myrtle Beach between 9 a.m.-5 p.m. daily. Each time one brings school supplies or a monetary gift, they will receive a raffle ticket for every $5 spent/donated to be entered into a drawing for a Freedom Boat Club trial membership and other prizes. The drawing will be on Aug. 3 at the luau.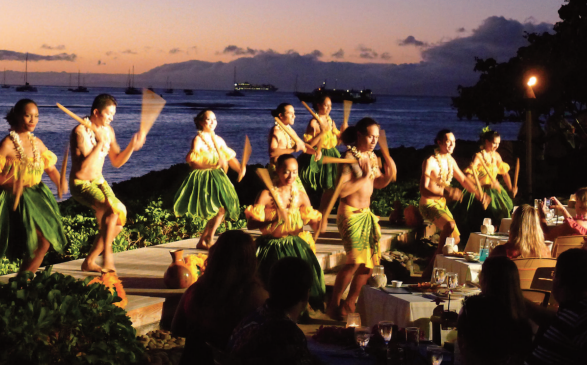 AUG. 5-9: Crabtree Camp Adventure Back to School
Experience a camp with activities including meeting a K-9 officer, learning about weather in a science lab, fishing and golf.
There will be two snacks a day but children will need to bring their own bag lunch. Contact Marilyn Del Gaizo for more information and to register at mdelgaizp@cityofmyrtlebeach.com or 843-918-2372. The cost is $55/city residents and $95/non-city residents. The camp will be held Aug. 5-9 from 8:30 a.m.-5 p.m. each day.
Area residents can meet many providers who will practice at the new Tidelands Health Medical Park at The Market Common during a special edition of Walk With a Doc Saturday, Aug. 10, at Grand Park. Residents will have the opportunity to learn about services to be offered in the new, 65,000-square-foot medical park which will open in September and meet providers who will work there and book appointments. More than half a dozen physicians and providers will be on hand to meet with the community at 9 a.m. that day.
AUG. 10: Myrtle Beach International Culture Festival
Celebrate global diversity while viewing colorful cultural exhibits, international artistic talents and checking out cuisine at the Myrtle Beach International Culture Festival on Aug. 10 at Chapin Park.
The event is free and lasts from 11 a.m.-9 p.m. Chapin Park is located off Kings Highway at 16th Avenue North. Part of the proceeds from the event go to Destination Cure: The Jacqueline Elizabeth Rodgers Foundation Inc., an organization dedicated to inspiring and uplifting breast cancer patients and survivors.
AUG. 11: Corvette Club meets
The Myrtle Beach Corvette Club will meet at 5 p.m. on Sunday Aug. 11, at Blueberry Grill, Barefoot Landing, 4856 U.S.17 South, North Myrtle Beach. Dinner off the menu will follow the meeting.
RSVP no later than 8 p.m., Aug. 5. Include whether you are staying for dinner or just attending the meeting.
Cancellations after this date, or members signed up for dinner but not attending will be charged a service fee.
All Corvette owners are welcome to attend. For more information and directions, call 203-213-7485.
AUG. 11: Second annual Myrtle Beach Schools Back to School Prayer Walk
All faiths are invited to Doug Shaw Memorial Stadium at 5 p.m. on Aug. 11 to walk around the grounds of the Myrtle Beach schools and pray.
AUG. 16: Back to school event
A free back to school event is set for 6-8 p.m. on Friday, Aug. 16 at 1908 Highway 15, Myrtle Beach, next to Patrick's Mobile Home Park. The event includes vendors, free food, games, music and free school supplies.
Call the city's Neighborhood Services Department at 843-918-1062 for more information.
AUG. 17: Kids triathlon Kids who are rising third through ninth graders can participate in a day of swimming, biking and running competitions. Helmets are required. Pegs and training wheel are not allowed. All participants receive a finisher medal, race shirt and bag. Awards will be given to the fastest kids in each age group. The mandatory bike inspection is 5-7 p.m. on Friday, Aug. 9 and packet pickup is 2:30 p.m. on Thursday, Aug. 15.
It will be held 8 a.m. Saturday, Aug. 17 at Pepper Geddings Recreation Center, 3205 Oak St., Myrtle Beach. For more information, go to the rec center or call Sam Vititoe at 843-918- 2277.
AUG. 17-18: Concert of Hope
Sonshine Recovery Ministries and the City of Myrtle Beach have come together to hold the second annual Concert of Hope. The Concert of Hope is a fundraising event and a weekend of gospel music, testimonies, advocacy for people with substance use disorder and opportunities for a using addict to hear about recovery. This is a two-day event scheduled for August 17-18. AUG. 20 Lowcountry Food Bank's summer mobile pantry Special Summer grocery distributions will take place at Socastee Baptist Church, 39060 Socastee Blvd. in Myrtle Beach, on Aug. 20 in conjunction with Faith Outreach Ministries of the Grand Strand.
AUG. 24: Raleigh Ringers live in concert
The Raleigh Ringers, a concert handbell ensemble based in Raleigh, North Carolina, will be performing live at the First Presbyterian Church of Myrtle Beach (3810 Robert M. Grissom Parkway) on Saturday, Aug. 24 at 7 p.m. General admission tickets are $10 and can be purchased at the door or by calling 843-448-4496 or visiting www.myrtlebeachpresbyterianchurch.org.
SEPT. 14: Lesta Sue Hardee at the museum
The Horry County Museum and the AVX Foundation present a program by local author Lesta Sue Hardee Saturday, Sept. 14 on her book, "Legendary Locals of Myrtle Beach." Simeon B. Chapin was an entrepreneur who, along with Franklin G. Burroughs, helped create the foundation of what is current Myrtle Beach. B.B. Benfield built and opened the area's first movie theater, and Lawrence Boulier was a landscape artist and founder of the Waccamaw Arts and Crafts Guild. Earl Husted brought the first amusement park rides to this area, and Anthony James left after high school to make a name for himself as the first widely known actor from the Myrtle Beach area. Hardee, a Myrtle Beach native, is active in preserving the history of Myrtle Beach through oral history interviews and the archiving of materials that she comes across at work and during her personal genealogy and local research. The program will start at 1 p.m. in the McCown Auditorium located at 805 Main St., Conway. This event is free and open to the public. For more information, call 843-915- 5320 or email hcgmuseum@horrycounty.org.
SEPT. 25: Documentary on the Myrtle Beach Pavilion screening
The 2019 Horry County Museum Documentary Film Series continues with "Hard to Say Goodbye: The Official Documentary of the Myrtle Beach Pavilion." For almost 100 years, the Myrtle Beach Pavilion played a role in Myrtle Beach history. From its origins as a meeting place and dance hall to the arrival of famed general manager Earl Husted and its expansion into a world famous amusement park, the official documentary, commissioned by park owner Burroughs & Chapin Company and done in union with Myrtle Beach's Stages Video Productions, captures memories that made the amusement park popular. The film screening is free to the public and will take place at 1 p.m. on Wednesday, Sept. 25 at the Horry County Museum at 805 Main St., Conway. For more information, call the Horry County Museum at 843-915-5320 or email hcgmuseum@horrycounty.org.
The Market Common Early Myrtle Beach & The War Years Tour will be held Nov. 8 from 10 a.m.-noon. Guests will board a trolley for a two-hour narrated tour that will take them from The Market Common to Myrtle Beach's oldest neighborhoods that stops at Pine Lakes Country Club and the Historic Myrtle Beach Colored School Museum. While aboard, passengers will hear about Myrtle Beach's earliest years and what it was like during World War II. Meet the trolley at 9:50 a.m. in front of the Grand 14 Cinema at Deville and Reed Streets at The Market Common. The tour will depart at 10 a.m. After the tour, the trolley will return to The Market Common at noon for a half-hour reception featuring samples from a few Market Common eateries. Tickets are available for purchase for $30 at eventbrite.com.
SECOND AND FOURTH TUESDAY: Park N' Play
The North Myrtle Beach Parks and Recreation Department is bringing Park N' Play to the public. This is a recreation center on wheels that offers a variety of organized activities to promote outdoor play at local parks. The mobile recreation program will establish new locations to play and enhance current play opportunities throughout the community. As part of the program, children will have the chance to create unique art projects, play an array of organized games/activities or simply use the playground in a safe, kid-friendly environment. Children can join the Passport Club and record their experiences and favorite things about Park N' Play at each stop. Park N' Play is scheduled the second and and fourth Tuesday of the month from 10 a.m.-noon. Locations will vary and showcase all of the different parks and open spaces North Myrtle Beach has to offer. The event is free and open to the public. Upcoming stops include Hill Street Park (2346 Hill Street) on Aug. 13 and Heritage Shores Nature Preserve (5600 Heritage Drive) on Aug. 27.