When Lisa Fuda began looking for a place to open her Italian restaurant and market, she focused on Carolina Forest.
The New York transplant found the area had many people with similar backgrounds, and she thought her business, Nonna's Taste of Italy, would thrive there.
"A lot of them are from New York, New Jersey, Connecticut," she said. "They're looking for something like this, an Italian eatery, somewhere where you can go with a girlfriend for a glass of wine and have a little charcuterie board or you can go with the family as well. … That's why we named it Nonna's (Nonna means grandmother in Italian). This is going to be a family place."
Nonna's is one of four businesses slated to open in the Forest Marketplace by the end of the year. The planned strip mall in the heart of Carolina Forest has been in the works for more than three years, but construction is finally underway.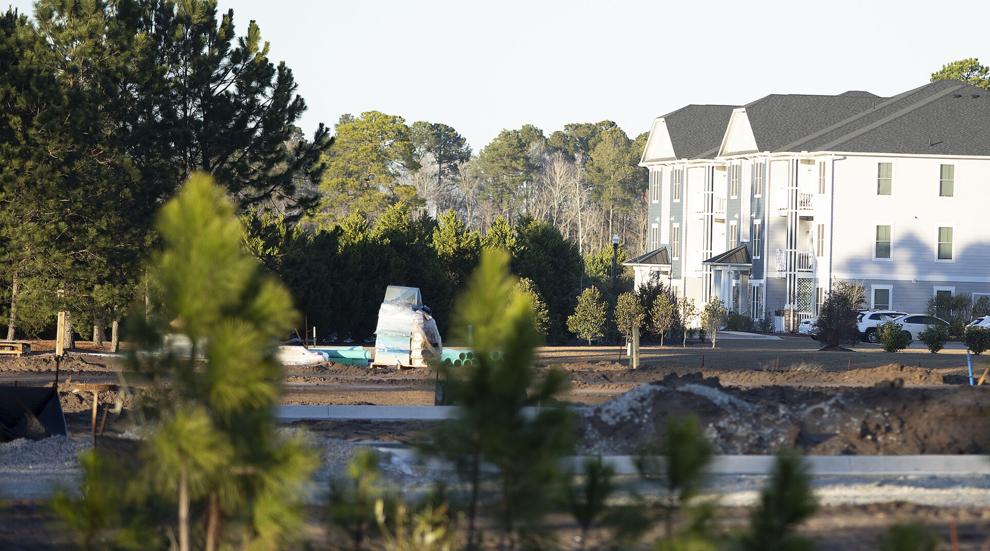 The project has received a stormwater permit from Horry County Government, and committed tenants are ready to see a finished product, said Robbie Leopard of Match Property Managers.
"It's coming," he said. "We're closer than what we were."
The three-acre site sits along Carolina Forest Boulevard near the Summerlyn neighborhood. The property is directly across from the Carolina Forest Library, and it's one of the few business centers in what's primarily a residential corridor.
Carolina Forest Boulevard is bookended by commercial nodes near the intersections with U.S. 501 and River Oaks Drive. There are churches along the central section of the road, but few commercial tracts.
In fact, Forest Marketplace has faced criticism from nearby residents who don't want strip mall traffic beside their neighborhoods.
Leopard, the property manager, said he's sensitive to those concerns and he's tried to find businesses that wouldn't be objectionable to the neighbors. So far, he's lined up Nonna's, a Shell gas station, the Chinese restaurant Lucky Panda and a Sky Nails salon.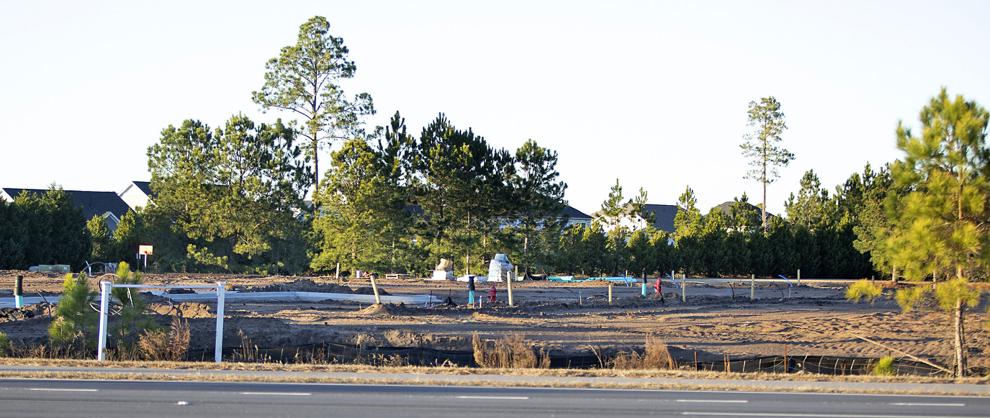 Leopard stressed that the gas station, which had upset some neighbors, would not operate 24-7.
"What we don't want is people pulling in disrupting the communities around there in the middle of the night," he said. "So this gas station will probably close by 11 or midnight. … You can see it's not necessarily about profits."
Leopard is still looking for a few more tenants — specifically, he's searching for a Mexican restaurant — and he hopes to find businesses that neighbors will support. At one point, he posted on Facebook asking for residents' suggestions for potential stores.
"I care about my community," said Leopard, who lives in Plantation Lakes. "I care about what goes in here, and I wanted to put things in that I would like. … One of my biggest concerns is about making the community happy. I want the community to be satisfied with what's being put in here."
Leopard said Nonna's should be an ideal fit.
Fuda's family has 25 years of experience in the pizza business in New York, where they ran multiple SaraBella locations.
Fuda wants Nonna's to have an authentic Italian feel. The restaurant's menu will include individual 10-inch pies, paninis and gelato as well as offer a coffee bar and beer and wine. The restaurant, which includes an outdoor patio, will serve about 50 people. As for the market, Fuda said that will sell raw pastas, sauce, meats and cheeses.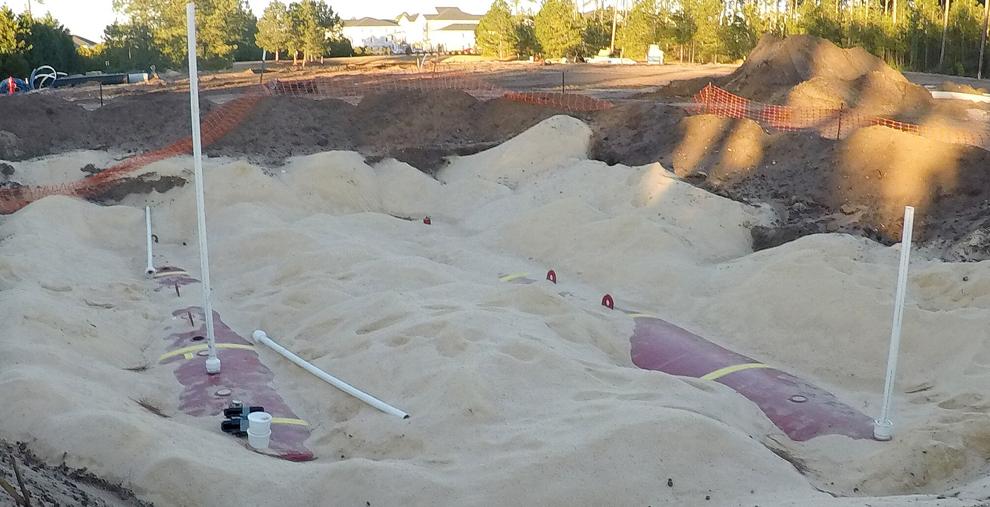 The name is a nod to Fuda's mother-in-law, Nonna, who will join her in working there and whose photos will be displayed in the restaurant.
"It will be all based around her," she said.
Fuda is one the business owners who stuck with the Forest Marketplace project despite some delays. Leopard said the widening of Carolina Forest Boulevard, COVID-19 and supply chain issues all postponed construction. However, both tenant and property manager remain optimistic, especially now that work is underway.
Once the building is finished, they hope the location will make the businesses there popular.
"What I love most about the area is that it's going to be the only one on Carolina Forest Boulevard," Fuda said. "It's so convenient."