When Daniel and Tina Flaherty built their house in The Farm in 2006, they chose a lot that backed up to trees and wetlands.
Other neighbors also picked Picket Fence Lane for its proximity to nature. This is a street where the stars are clearly visible at night and it's not unusual to hear owls or see deer, foxes and occasionally bears.  
"It's like living in the woods," Tina Flaherty said. "We love it."
Yet neighbors have become increasingly concerned about what would happen here if a hospital is built on the tract beside their quiet community.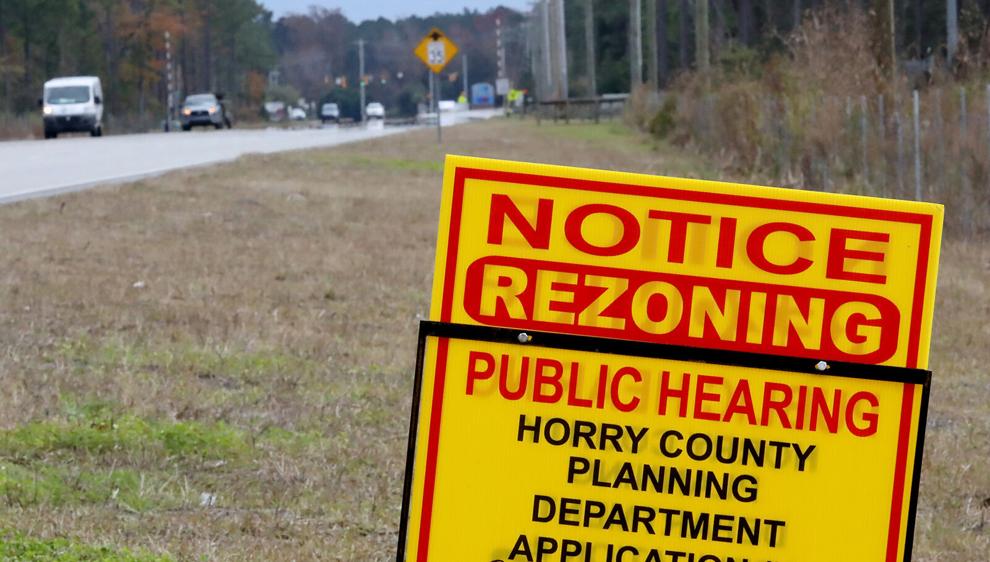 Conway Medical Center is seeking a rezoning to accommodate a 50-bed facility on International Drive. The county's planning commission will discuss the project next month and make a recommendation on the rezoning, which will then go to Horry County Council for a final decision.
The property being considered for the hospital is zoned residential, meaning a subdivision could be built there now and no one could stop it. But the county's future land use plan states that the acreage should be designated as scenic and conservation land. The proposed hospital has already faced pushback from the state Department of Natural Resources (DNR), which objected to building a medical facility near two large tracts of public land that will be periodically burned for wildfire control.
In response to DNR's concerns, CMC redesigned the facility and moved it away from the preserve land. But the new layout shifted the medical center closer to the developed end of International Drive — the one that includes The Farm.
"The biggest concern that we're going to have here is the noise that it's going to bring to this neighborhood," said Rich McAndrew, who has lived at the end of Picket Fence Lane for over five years. "When all these folks here bought [their homes], it was because it's a beautiful neighborhood, it's a beautiful area, it's very quiet. … Everybody knew that that over there, that piece of land over there, was zoned strictly for residential. So no worries. The worst that's going to happen is we're going to have another development over there. Now overnight, all of a sudden they want to change that and we could have a hospital there."
About 15 neighbors met at McAndrew's house Sunday night to discuss the hospital and launch a petition drive. They're asking the county to deny the rezoning request. Most share the same concerns about a helipad, loud noises, bright lights and stormwater runoff, but they also worry about another issue that has long plagued The Farm: drivers using the neighborhood as a cut-through between International Drive and Carolina Forest Boulevard. Once the three schools on International return to normal hours, traffic will increase. Neighbors fear the addition of a hospital would only make congestion worse.
"Getting out of Wheatfield [Drive] in the morning is a nightmare," McAndrew said, referring to traffic during pre-pandemic school hours. "You start adding in all the traffic that's going to be added with this hospital with employees, etc., that road's going to be unusable."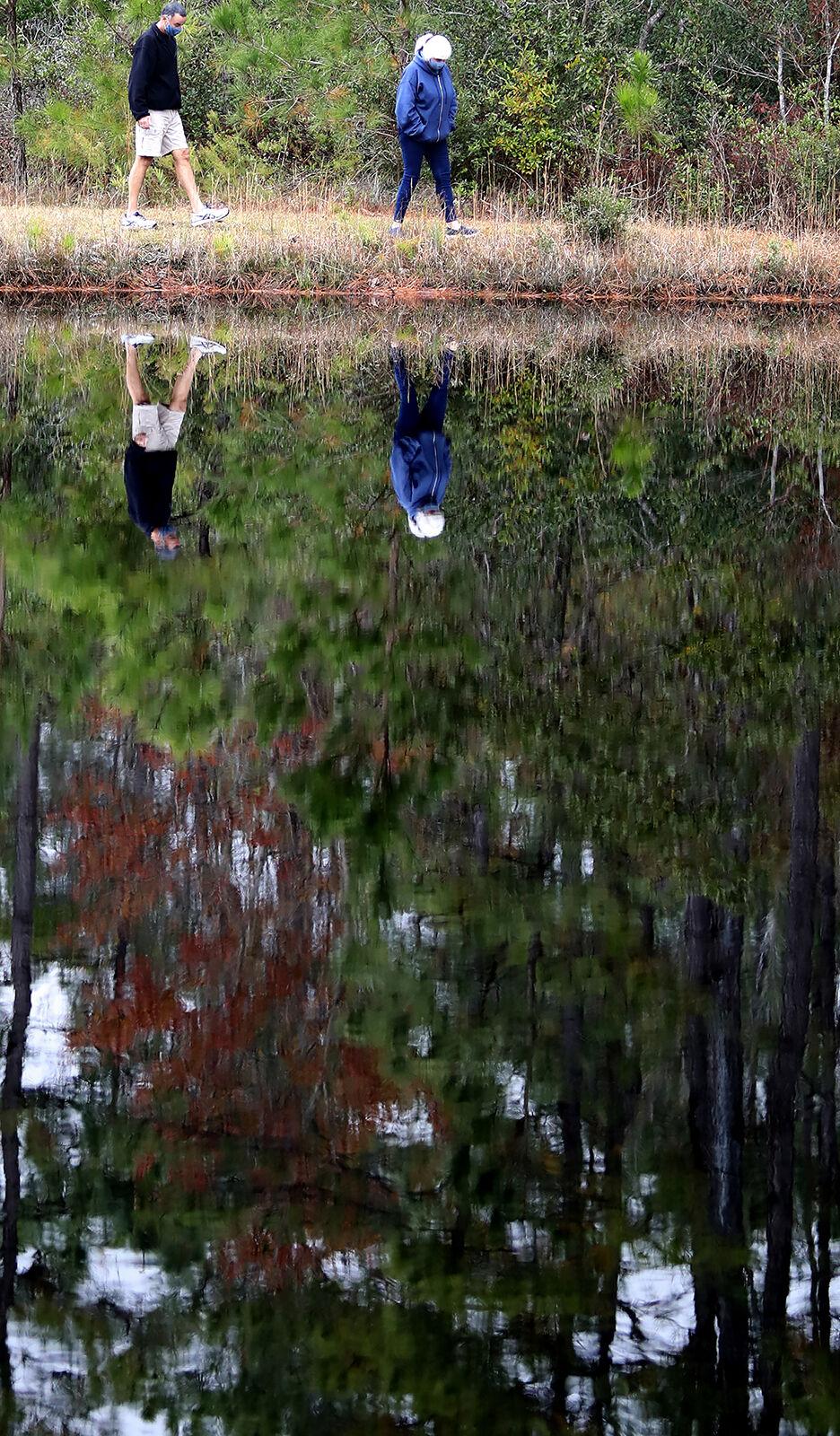 Apart from those issues, residents also remain uneasy about the project's impact on their property values.
"To me, Picket Fence is one of the nicest streets in this whole neighborhood," said John Sessions, who has lived there for eight years. "If you build that [hospital], you can't tell me it's not going to deter a lot of the family-oriented people. … I have three kids. It's why I moved here. You had the middle school, the elementary school. It was right here. It was great. … You put that up and that's what you've got to look at in your backyard? Give me a break."
Some residents question whether the hospital is even needed. McLeod Health has proposed building a 48-bed hospital at its campus less than two miles away, and Grand Strand Health and Tidelands Health have submitted hospital proposals for other parts of the county (Grand Strand wants to upgrade its South Strand Medical Center while Tidelands has proposed a new facility in Socastee).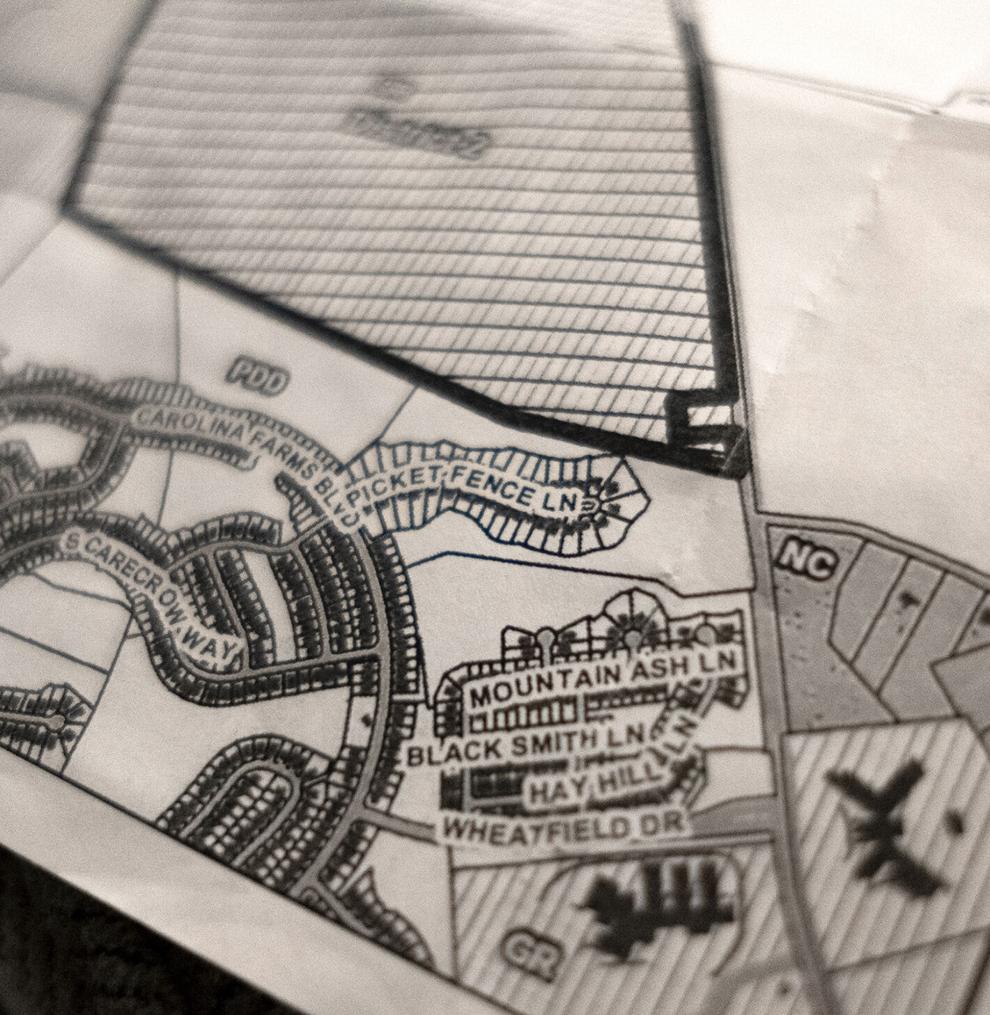 Although state health officials have said Horry County needs to add 155 hospital beds by 2024, CMC's proposal would not address that shortage. Their plan is to shift underutilized beds from the organization's main campus in Conway to the high-growth Carolina Forest area. Hospital officials maintain that's where the demand is.
CMC officials said they were unaware of any opposition from area residents until contacted by myhorrynews.com.
Brian Argo, CMC's chief financial officer, said he would be willing to meet with neighbors to discuss their concerns. Argo said that while a helipad is part of the hospital's design, it would rarely be used because the most serious patients would be taken to the organization's Conway facility.
"I don't anticipate a lot of helicopter activity there," he said.
Argo also said the hospital could add trees or landscaping to the facility to create more of a natural buffer between The Farm and the hospital.
"That's definitely something we want to be conscious of," he said. "I'm not trying to put a large structure in anybody's backyard. … We're absolutely willing to do whatever it takes to fit into nature."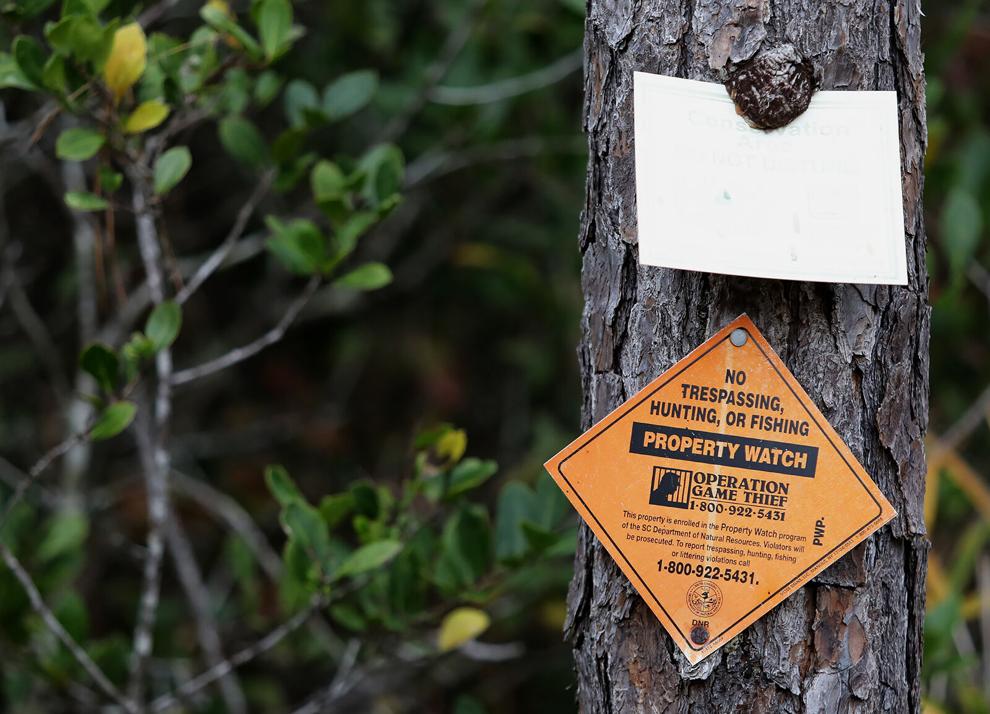 Apart from responding to resident complaints, CMC will face questions from Horry County Council members who are concerned about the impact of the development on the Independent Republic Heritage Preserve, a 3,707-acre property that also borders the land being considered for the hospital.
The county paid $11 million for that property in 2018 with the goal of setting up what's known as a mitigation bank. Restoring wetlands on the tract could allow county leaders to earn mitigation credits, which they would need if they fill in wetlands while completing infrastructure projects like those in RIDE III, the nearly $600 million roads package county voters approved in 2016.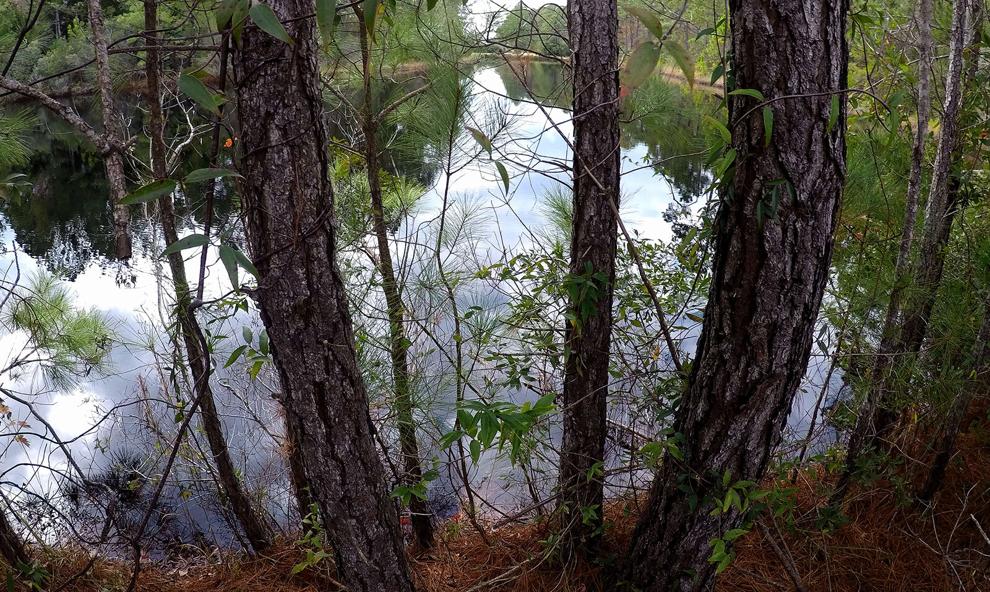 Some county officials are worried because the state Department of Natural Resources (DNR) has opposed the hospital project, and DNR is one of the agencies on a team that reviews proposals for mitigation banks in the state. If county leaders approve the rezoning, they fear it could hurt their ability to finalize the mitigation bank and earn the credits needed to build roads.
"My concern is DNR's problems with it," Horry County Councilman Johnny Vaught said. "DNR has concerns about what it will do to the wetlands that surround it. And we don't want DNR to have problems with that and have those problems to run over into our mitigation bank. … That has to be our major concern."
Councilman Danny Hardee agreed. He said he has no issues with the hospital "as long as that doesn't mess us up" with the mitigation bank.
Councilman Bill Howard, whose district includes the proposed hospital site, said he understands the residents' concerns, but his primary focus is on the mitigation credits and satisfying DNR. 
"They're the driving force," he said. "There could be some issues that are very critical. … We don't want to jeopardize our credits."
DNR outlined its concerns in an Oct. 26 letter to the county. In the letter, DNR Director Robert Boyles Jr. asked that the county deny CMC's rezoning request. Boyles mentioned the state's efforts to protect the unique plants and wildlife in that area, including the Venus flytrap, the red-cockaded woodpecker, bats, bald eagles and black bears.
State wildlife officials occasionally conduct controlled burns on the 10,427-acre Lewis Ocean Bay Heritage Preserve, which sits across from the proposed hospital site, and they plan to do the same thing on the county's preserve.
"The SCDNR asserts that a medical facility, such as a hospital, and the prescribed fire management activities on LOBHP are not compatible," Boyles wrote. "Consistent with best practices, the SCDNR works diligently on smoke management during prescribed fires and minimizing smoke impacts to nearby smoke sensitive areas. Introducing a new smoke sensitive area adjacent to LOBHP, which has a clear history and future need for prescribed fire, would create an undue burden on SCDNR's management of LOBHP.
"The same applies to the Horry County Mitigation Bank and its future management requirements. Knowing that prescribed fires will be conducted on adjacent property and that smoke will be present in this location, the SCDNR finds siting a medical facility in this location has unavoidable risks for the operation of a medical facility, including the use of emergency medical ambulances and helicopters. Ordinary and emergency visits to such a medical facility are also subject to the temporary closure of International Drive during prescribed fires."
Rezoning opposition, CMC plans hospital in Carolina Forest
Despite council members' concerns, it's unclear if the rezoning would impact the mitigation bank's approval. DNR spokesman David Lucas said the agency is just one that provides comments on mitigation banks, and DNR isn't the final authority.
"It's a long and very involved process," he said.
The U.S. Army Corps of Engineers also plays a role in the bank's approval. Corps spokesman Sean McBride said in an email that the project remains under review and the Corps is waiting on documents from the county before it can move forward.
"We aren't aware of any impacts the proposed hospital would cause to the bank," he said.
CMC officials redesigned their hospital plans after reading the DNR letter. They reworked the facility's layout so the air intakes would not be on the side of the building where burning would occur, and they added an enhanced air filtration system into the plans. They even designed an access road that would lead to both the hospital and Santee Cooper's nearby substation. 
Argo, the CMC official, said he has not been able to meet with DNR leaders yet, but he hopes to do so this month and discuss their position on the $161 million project.
Although CMC has responded to the concerns of the county and state, those who live near the site want to be heard, too. 
"I knew the lay of the land when I bought my property in 2006," Daniel Flaherty said. "Planning and zoning is just that. It plans ahead. That property behind us was planned for general residential and I knew that going in. … I have nothing against hospitals, and hospitals by their very nature should be a 24-7, seven-day-a-week operation. They should be. However, that's not what I want right behind my house. … I know general residential. They go to sleep at night and their lights are much dimmer. So it's a night and day issue really."