As a song played over a Felix A. Melecio's portable speaker in the back room of Cuttin' Up Barber Shop, 10th grader Alex Rodriguez admired his newest haircut.
Rodriguez was one of dozens of kids to get a free haircut during the annual Back 2 School Extravaganza at the barbershop on 3rd Avenue South in Myrtle Beach Sunday. For Melecio, he understands the importance of a good cut to young kid.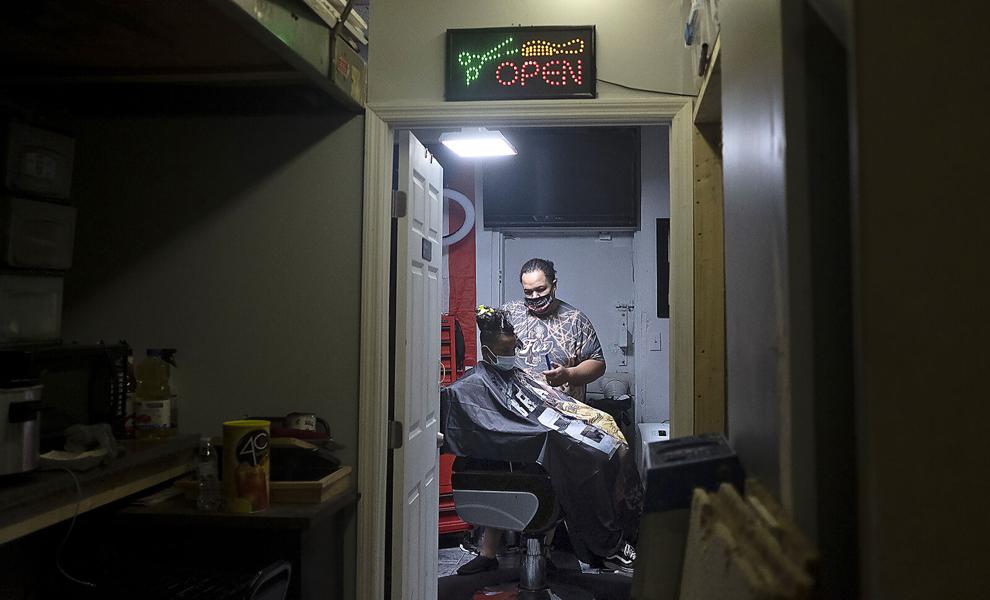 "What made me want to become a barber was having a bad haircut," said Melecio, also known as 'Big Flex.' "My dad used to try and cut our hair and when you're going to school, [a good haircut] is almost like wearing name brand sneakers."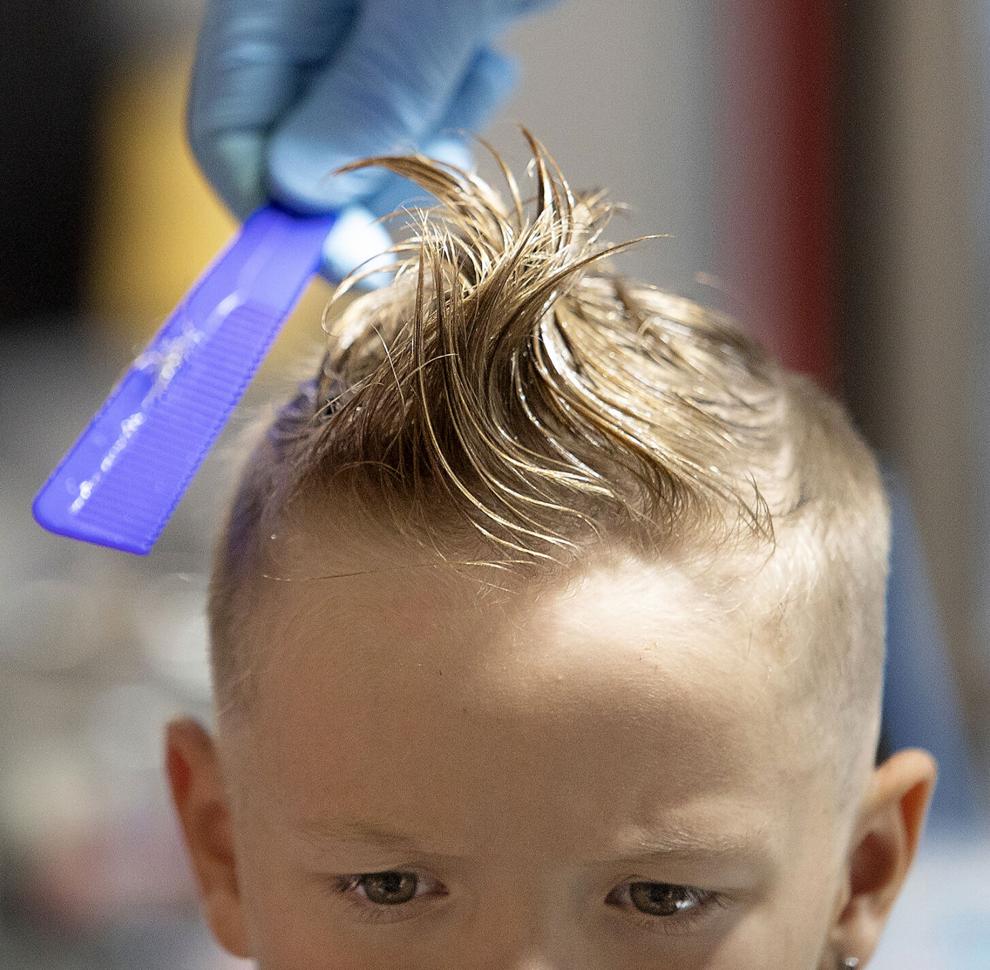 The Back 2 School Extravaganza is something that Cuttin' Up owner John Young and his mother, Dee, have been doing since 2014. Sunday's event was the sixth year for the event after last year's event was cancelled due to COVID-19. Not having the event last year still bothers John Young.
"I hated not doing it last year," Young said.
Dee Young said that it's wonderful to be back helping the community as kids across the county prepare to head back to class this week.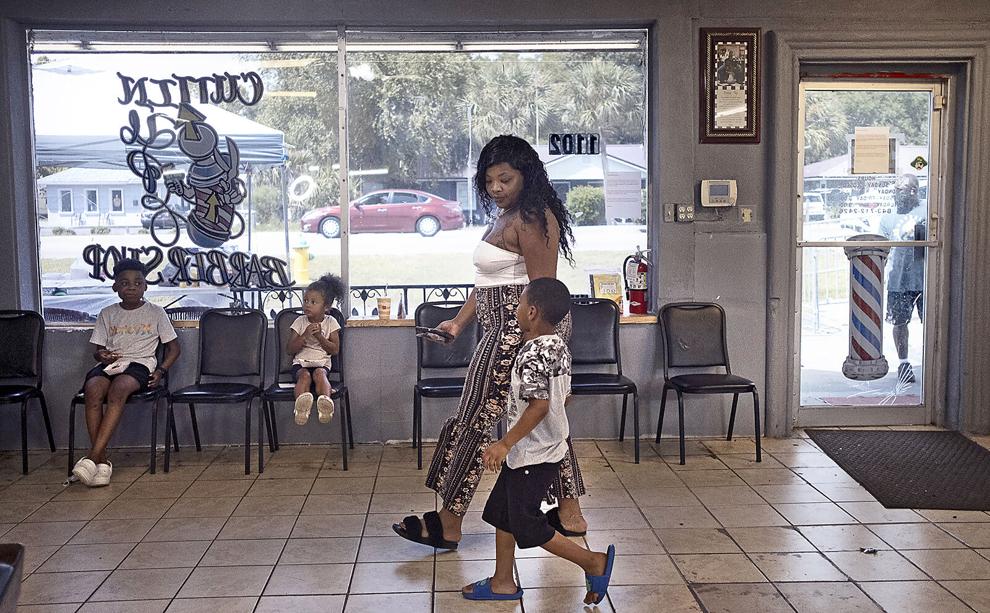 "A lot of kids don't get this," Dee Young said. "We want them to look good when they go back to school so they feel good about themselves."
Not only does it help the kids feel good about themselves, it also takes the burden off of a parents wallet at a time where back to school shopping can be expensive. Throw in a haircut that costs usually $20, or anywhere between $25 and $65 depending if a kid wants a particular design, the cost can add up fast. It's something Melecio understands.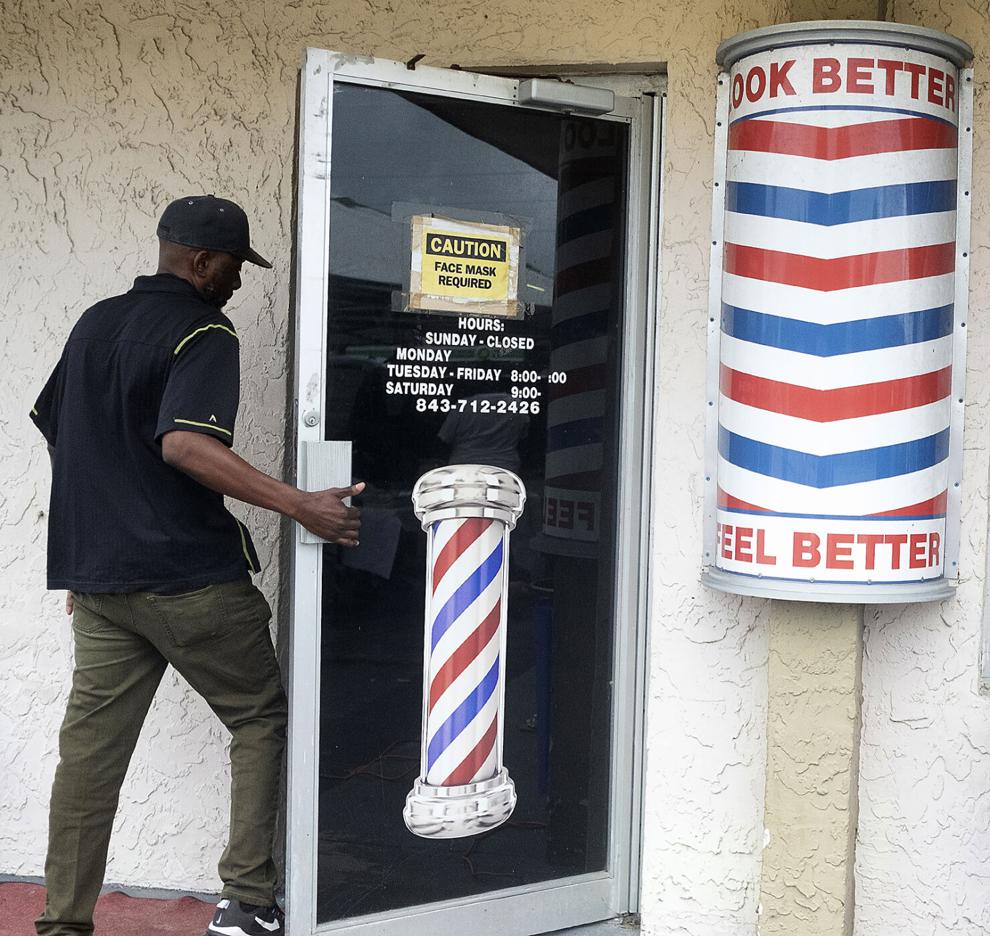 "I know parents that have three, four, five kids. Haircuts ain't cheap," Melecio said. "To give them something less to worry about, give the kids something less to worry about, kids end up going to school looking good, feeling good… That's what it all means to me."
Just after noon Sunday, barbers had 30 kids get haircuts. Seven-year-old Andres Hernandez was one of those 30 kids. Hernandez always cried when he got his haircut but that wasn't the case today as he sat in Tommy Boyd's chair for the first time. Q. Shaw was another barber that helped with Sunday's event. All barbers that participated in the Back 2 School Extravaganza donated their time.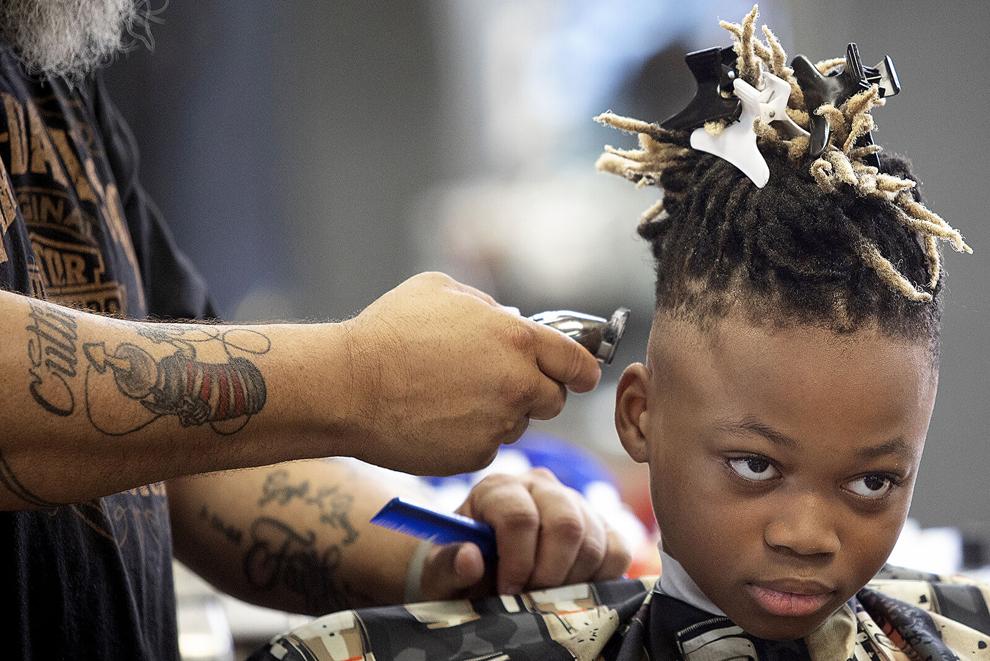 "They love to come here," John Young said. "I have a few people that donate their money, people that donate their time, drop off school supplies and backpacks. Everybody loves it."
While the number seemed less than usual in years past, John Young anticipated that at least 150 kids would get their hair cut by Young and his fellow barbers.
While in years past Cuttin' Up has given kids a backpack filled with school supplies, with everyone such as local churches doing something similar, Dee Young decided to change the giveaways for this year. Kids received goodie bags with items such as a water bottle, sanitizer, two pencils and a pen.
Kids that stopped by the barber shop on Sunday were also treated to free food and a couple of bounce houses and slides to pass the time as they waited for their haircut or their siblings haircut.
As child after child filed out of Melecio's chair Sunday, he could tell how much it meant for a little boy to get a fresh new look.
"They care more about a haircut than you think they do," Melecio said. "They get very, very excited when they get a nice-looking haircut. You can definitely see them get excited about it."