Some cats and pups from the Horry County Animal Care Center began a trip Wednesday afternoon ahead of Hurricane Dorian's expected arrival.
More than 30 animals — mostly cats — were moved from the facility on Industrial Park Road and are en route to Port Washington, New York.
North Shore Animal League America made a stop at the Conway area shelter to pick up the animals so the shelter would have more room for evacuees' pets. Local storm shelters do not allow pets inside.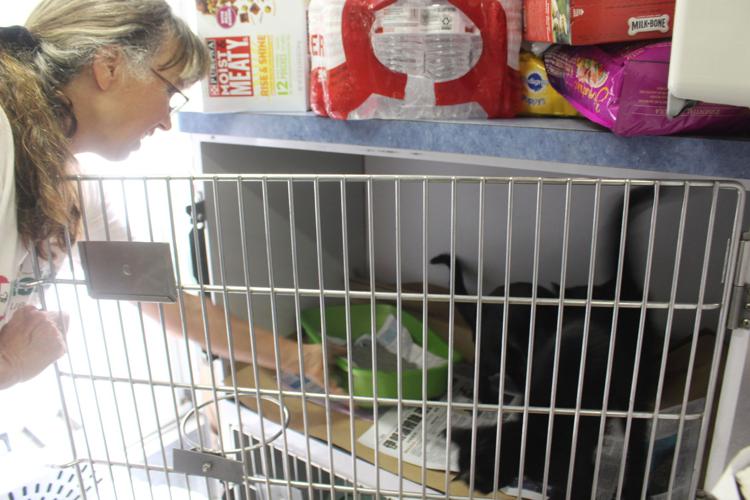 "We go ahead and transfer out all the animals we possibly can," said Horry County Animal Care Center Director Kelly Bonome.
The center's staff has been working since last week to prepare for the storm. 
While the center has a solid disaster plan in place, Bonome said unfortunately the shelter has had to implement the initiative multiple times during the past few years.
"Most of the team has been through it at least once," she said, "so they know the game plan."
In the past, the center has taken in farm animals and even exotic pets because of widespread flooding.
"We know where those danger areas are," Bonome said, "and communicate with people we've offered assisted to in the past to see what their plans are."
All of the animals that are taken to other facilities are adoptable and transferrable. About 120 animals will remain at the center, including those belonging to people staying at local shelters. About 15 animals from evacuees had been taken in as of Wednesday.
The center will care for those animals and post on Facebook to let owners know their pets are OK. Once it is safe, the pets can return home.
The HCACC has a limited number of team members who will be staying at the shelter this week to care for the shelter's guests.
"And then afterwards, depending on how much damage there is, we'll be ready to handle animals that get picked up from rescue operations," Bonome said.
Several animals were taken to All4Paws Animal Rescue in Pawleys Island to be transported to out-of-town locations or even out of state.
During hurricanes, the network the animal care center has with other shelters is vast, Bonome said, and the HCACC has also been in touch with the other shelters in the region.
"We're all getting our populations down," Bonome said. "Those [other] shelters are pretty close to the shore or in low-lying areas, so we continually talk back and forth because if it turns out that the worst happens, we may have to help them as well."
The center also has a working partnership with the Humane Society of the United States, which can provide transport services, if needed.
Bonome encourages those who feel unsafe where they are — including those in Zone A (areas east of U.S. 17 Business) who were ordered to evacuate by the governor — to reach out for help by calling the county's hotline at 843-915-5150. By doing so, they can speak with someone about housing, including sheltering for pets.
"If you don't feel you're safe in your home, go get help," Bonome said, "and we have help for your pets."
Bonome stressed the remaining animals at the shelter are not in danger by staying at the facility.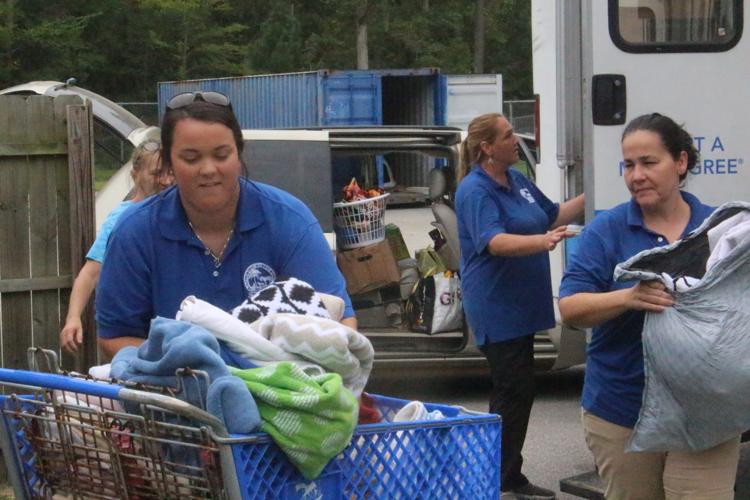 The Horry County Animal Care Center isn't the only area shelter preparing for the storm.
In Myrtle Beach, Grand Strand Humane Society Director Jess Wnuk said several animals have been evacuated over the past few days.
Since Monday, at least 141 animals have been transported out of the humane society and placed into the care of different rescue partners. Wnuk said Wednesday afternoon the organization expected over 200 animals to be evacuated.
While the humane society — which operates out of a facility on Mr. Joe White Avenue — is not in Zone A, its kennels do tend to flood during major storms.
Because of this, animals still at the humane society are staying in its main building where staff members are able to monitor and take care of them.
Many of the evacuated animals were transported to Denville, New Jersey, and the Animal Welfare Association in Voorhees Township, New Jersey, as well as the Menands, New York-based Mohawk Hudson Humane Society. The HSUS has also helped with transporting animals Wednesday.
On Monday morning, the North Myrtle Beach Humane Society evacuated 33 adoptable cats and 18 adoptable dogs to three other facilities in the Charlotte, North Carolina, area through a partnership with the HSUS, North Myrtle Beach Humane Society Executive Director Tina Hunter said.
The humane society had been ready to take the remaining animals to the HCACC in case the storm was anticipated to severely impact the North Myrtle Beach shelter, if necessary, said Merrick Stalnaker, animal care technician.
For now, dogs at the humane society are inside have been secured, with staff members shutting the kennels' guillotine doors and ensuring the pups have blankets and toys.
Stalnaker said fortunately there are staff members who live nearby who can check on the animals Thursday morning.
Bonome urges pet owners to make sure their animals all have IDs.
"This is when the biggest amount of animals get lost," she said.