As 'Cupid Shuffle' blared through Chapin Park Thursday night, dozens of people – and a few dogs - draped with rainbow flags danced as part of Pride month celebrations in Myrtle Beach.
Terry Livingston of Grand Strand PRIDE was pleased with how many young people attended.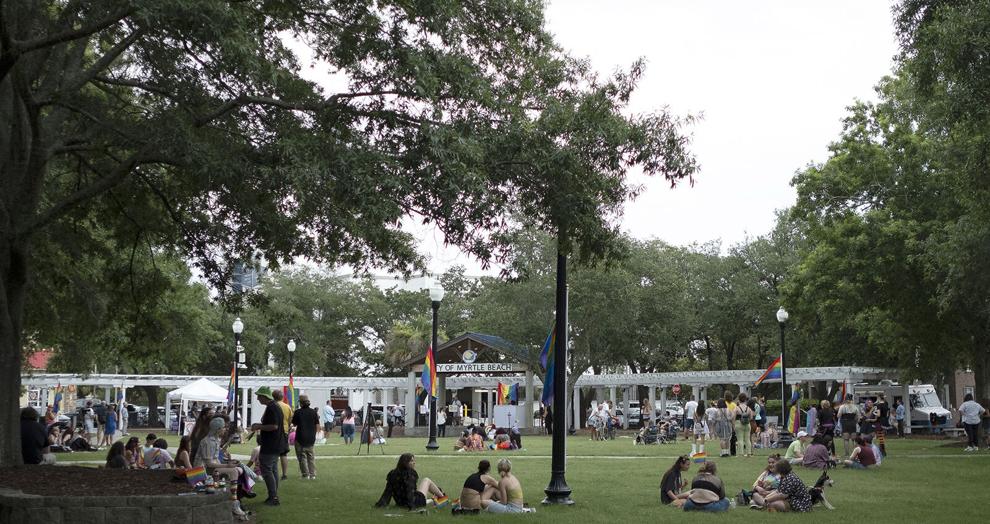 "It's a story for the young people. If they're struggling with their identity and what they can and can't do, tonight was trying to inspire them that they are important and they can achieve whatever their dream is," Livingston said.
Along with dancing, vendors such as Mister Softee were out and people could visit Grand Strand PRIDE's tent to get more information on the nonprofit, pick up snacks, drinks and PRIDE-themed items such as flags and koozies.
Myrtle Beach City Councilman John Krajc said Thursday's event was all about acceptance and love.
"If the world had a little bit more of those two things on a daily basis, a lot more problems would get solved a lot faster," Krajc said.
For Livingston, Pride month is a time for people to be themselves and events like one Thursday allows that to happen while also creating a safe space. 
For LGBTQ+ members like Courtney Douglass, who identifies as non-binary, Pride is a time to celebrate themselves. 
"It's a time to celebrate who you are despite the difficulties," Douglass said. "We focus a lot on trans-suffering. I would like to think of Pride as a type of celebration of trans-joy and becoming who you are."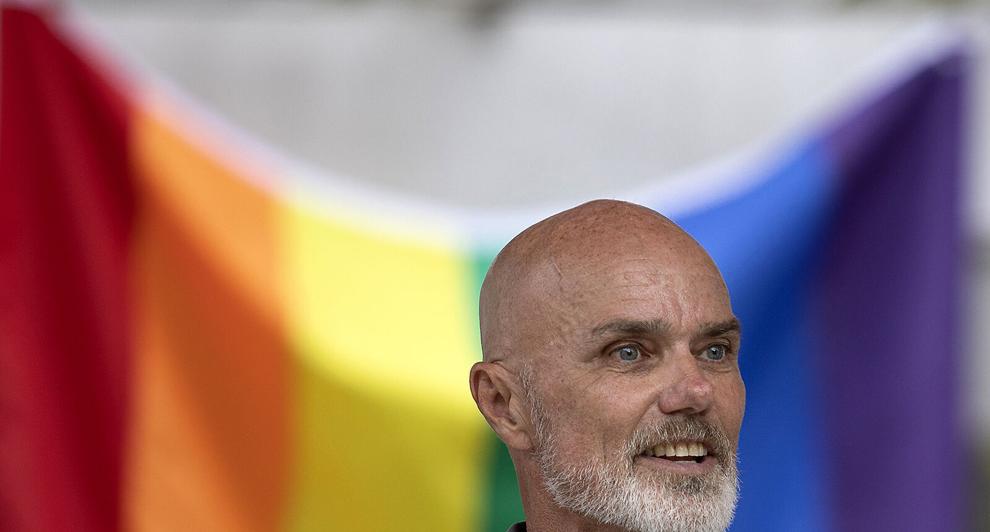 The event also featured guest speaker Ryan Thompson, a 21-year-old native of Murrells Inlet and the Democratic nominee for the South Carolina State House of Representatives District 106 seat. Should he be elected in November, he'll be the youngest member at the statehouse since 2006 and the first openly gay member.
Thompson shared his story of how he struggled with coming out, a message that is all too familiar to many LGBTQ+ youth today.
"It took me a long time to be able to say the words 'I'm gay,'" Thompson said. "But once I did, I was able to finally admit it to myself and begin the journey of loving myself."
Gene Cox used to live in Myrtle Beach in the early 1990s. He came out at the age of 34 and three decades later, Cox said it was the best decision he ever made. 
Cox travelled from his home in Holden Beach, North Carolina, to experience something he'd never thought he'd see in Myrtle Beach.
"I'm just overwhelmed with happiness, I got chills," Cox said. "I'm just so proud because Myrtle Beach is where it started for me."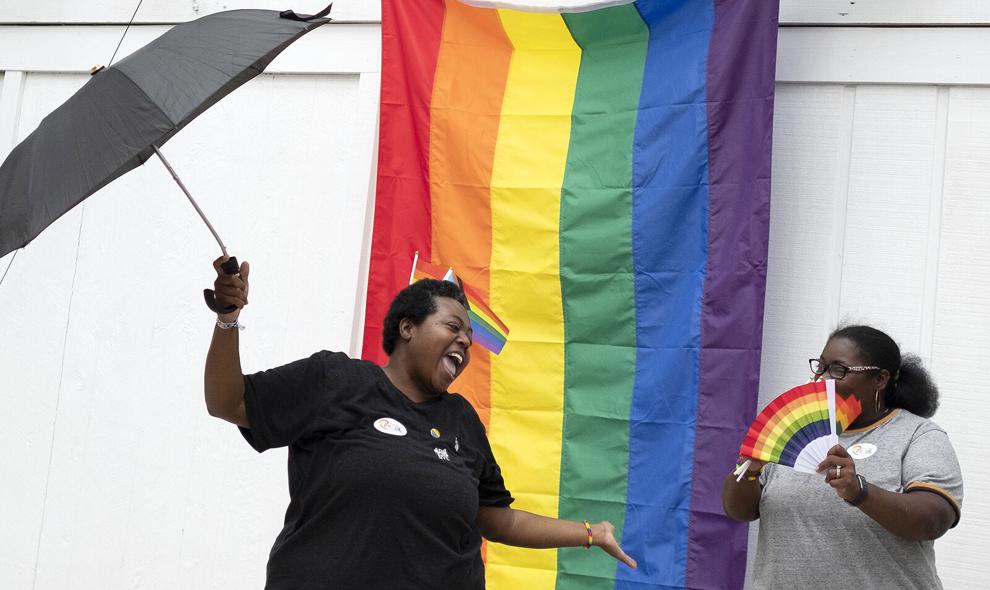 Thursday's event comes less than two weeks after Horry County Council rescinded their resolution which declared June as Pride Month in the county.
Myrtle Beach's city council declared June as Pride Month and it stands.
Johnny Vaught led the county's charge to rescind the resolution, saying the resolution was voted on as part of a consent agenda with no discussion from the council or public.
The decision came as a disappointment to many in the LGBTQ+ community, including Livingston.
He said the county's decision adds to the uphill battle members of the LGBTQ+ community continue to climb.
"This past year, we have had way too many anti-trans laws around the country," Livingston said, referring to Gov. Henry McMaster signing an anti-transgender bill that restricts transgender students from participating in school sports from middle school all the way to college and the Supreme Court's decision to potentially overturn Roe v. Wade and its potential effects on the LGBTQ+ community.
Krajc was both shocked and appalled after hearing the county's decision.
"We have many people in this county and our county council people serve every single person," Krajc said. "Regardless of how they identify with a party, when we're elected officials, we serve everybody."
During a Myrtle Beach city council meeting, Krajc addressed his concerns that the resolution was rescinded because their constituents are "good conservative people."
"Well, I can say as councilman for Myrtle Beach, I'm concerned about good people period," Krajc said Tuesday. "I don't put labels on conservative, liberal, gay, straight, black, white. It's good people that I'm concerned about in my jurisdiction and I'm thankful and grateful to give my support to the community."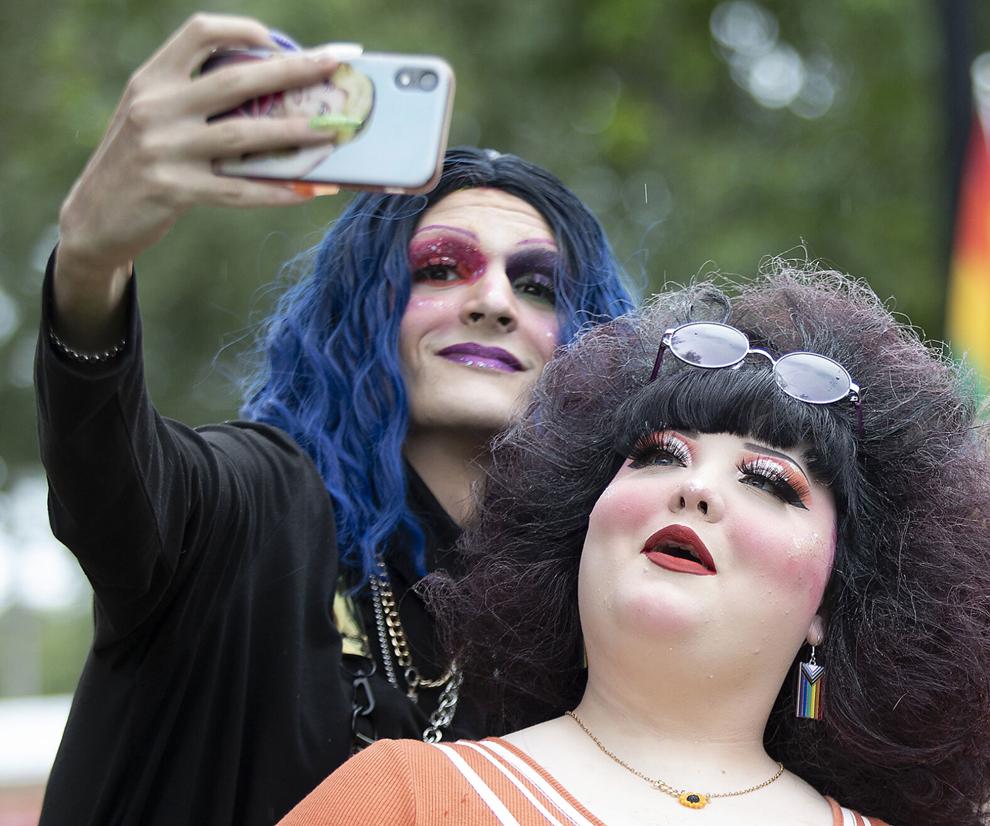 Livingston said Grand Strand PRIDE is planning a peaceful demonstration prior to county council's meeting on Tuesday at 6 p.m. The plan is to surround the county government center around 5:15 p.m. "with pride." The Horry County Courthouse is located at 1301 2nd Avenue in Conway.
While local activists and local leaders are disappointed in the county's decision, Krajc has a simple message for members of the LGBTQ+ community, regardless if they're in Horry County or visiting.
"We see you. We accept you. And we welcome you," he said.