He loved raw eggs.
"Any time we picked up an egg carton from the refrigerator, he knew," Cpl. Misty Puckett described her dog and partner Kane as a laid-back German Shepard.
One time, Puckett had picked up a couple cartons of fresh eggs from a police dog trainer in Richland County. Many of them didn't make the trip back home.
"He had actually gotten through the partition center of his kennel and he helped himself to my fresh eggs I had gotten," Puckett recalled. "I think he ate like seven of them."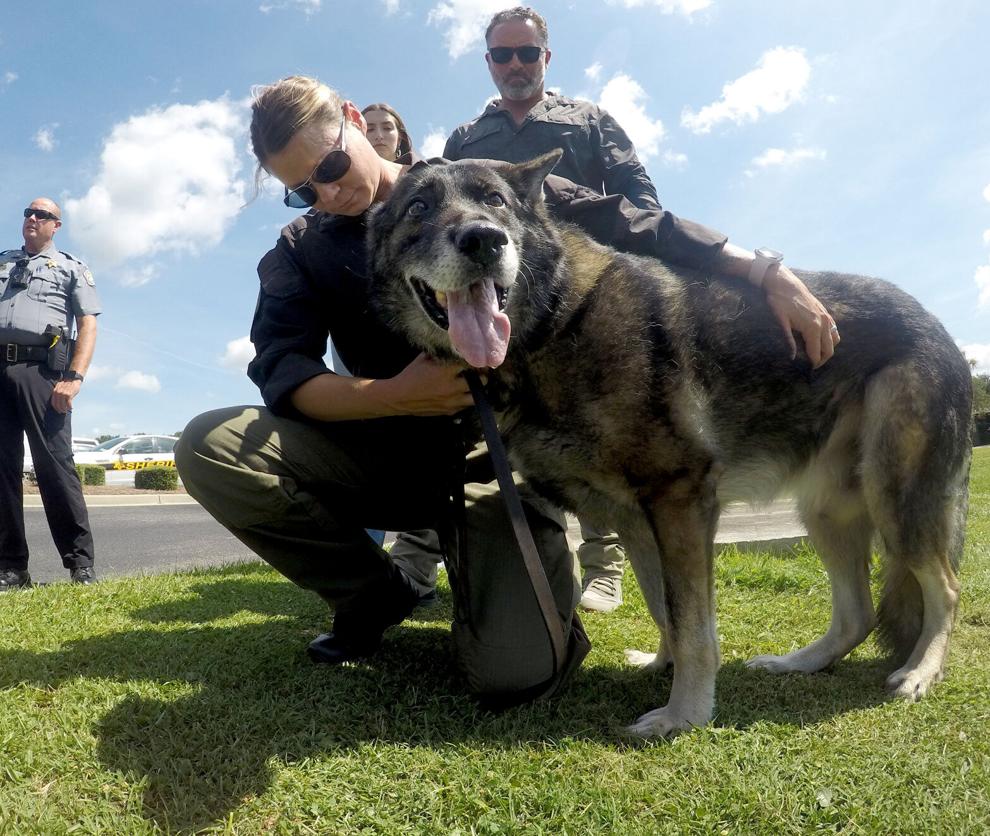 Earlier this week, it was discovered that Kane had developed multiple tumors and was diagnosed with terminal cancer, leading to Puckett making the difficult decision to have him euthanized.
But memories linger.
Along with eggs, Kane enjoyed playing his ball.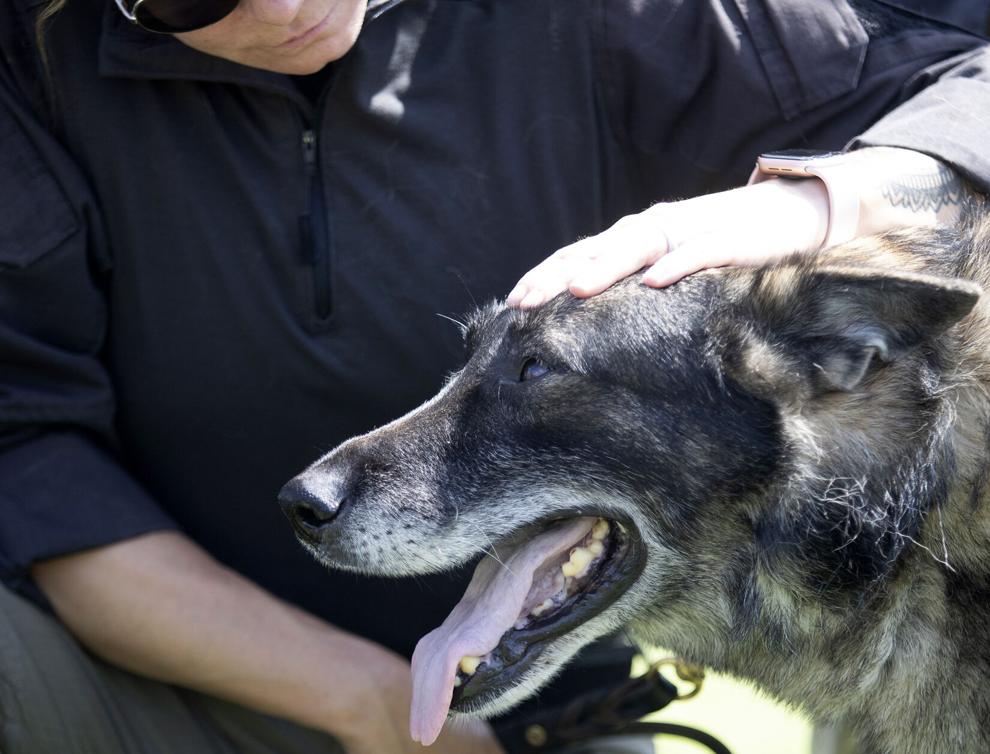 "That was his reward," Puckett said.
Horry County Sheriff Phillip Thompson reflected on how Kane, who was the first K9 officer for the Horry County Sheriff's Office, commanded the room when he was at work but doing so in a lovable way.
"He would just take over the office. Everybody was so happy to see him and he was happy to see everybody," Thompson said. "He had his ball with him and he'd come to you and dropped the ball in your lap."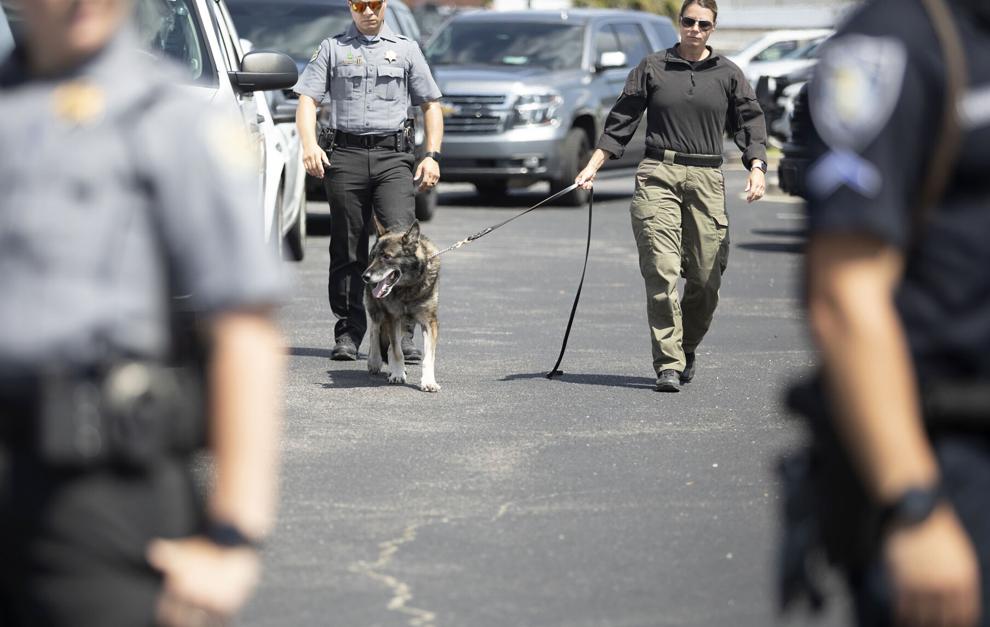 Puckett and Kane first met when she joined the department in 2015 and Kane was already trained in drug detection. During their time together, Puckett trained Kane in human odor detection and handler protection, calling the bond they had 'indescribable.'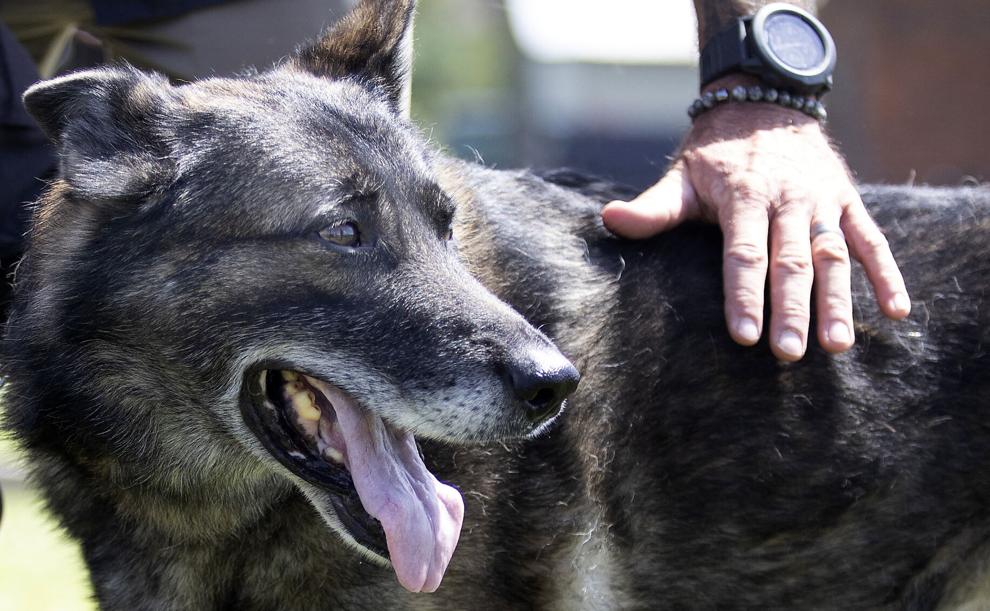 "The dog is more than just a dog," she said. "The dog is with you essentially 24-seven. The dog goes to work with you. He's with you all day long. They go home and they're with you."
While Puckett said Kane was a relaxed dog, there was one thing that made him a force to be reckoned with.
"He was a gentle giant unless you messed with his momma," she said. "He always had my back. I had no doubt about that."
Thompson seconded Puckett's statement.
"There's always a bond between a canine and his handler but there was something much stronger between them," he said.
That bond was evident Friday morning as Puckett and her husband took Kane around the Horry County Justice and Government Center one more time before receiving a full police escort to Murrells Inlet Veterinary Hospital where Kane was euthanized.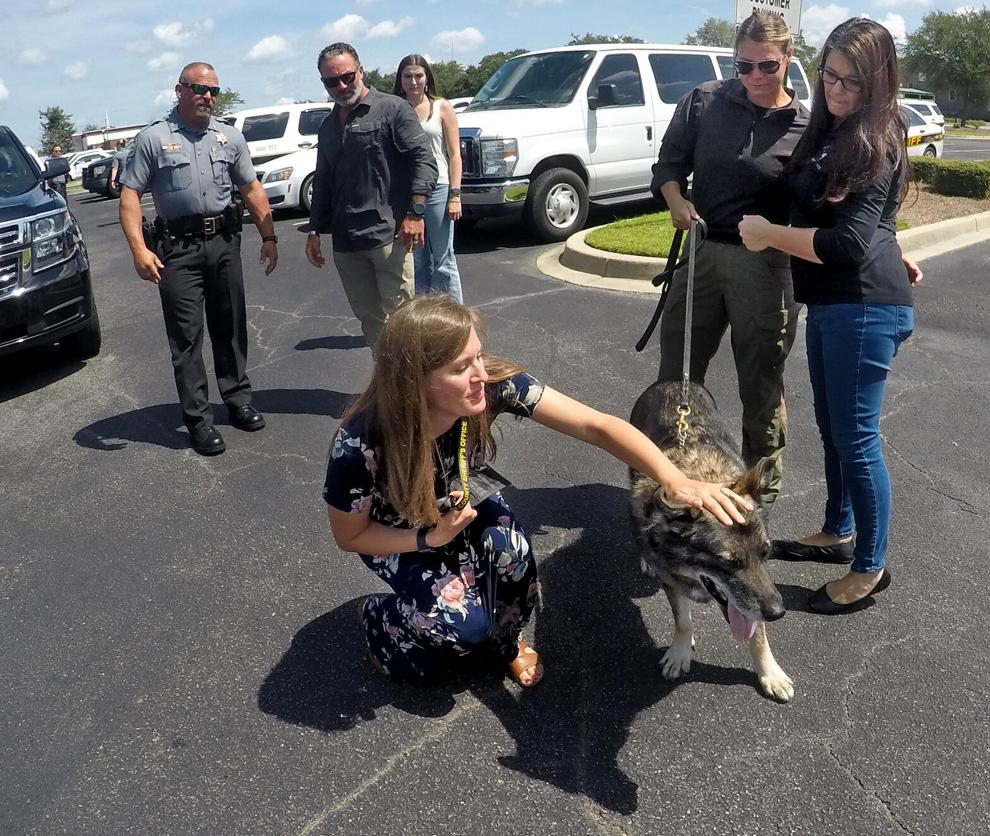 "It's a sad day but he gave us a lot of memories," Thompson said.
Thompson said Puckett and her family have the utmost support from the department during this difficult time.
Kane retired from the Horry County Sheriff's office in December 2021 at the age of 10. He would've been 11 in November.
"He was just fun. Fun to be around and was a hard worker," Thompson said.
One aspect of her daily routine Puckett said she will miss is having her gym buddy with her.
"He would always go into the gym with me and lay down and he'd watch me workout," she reflected.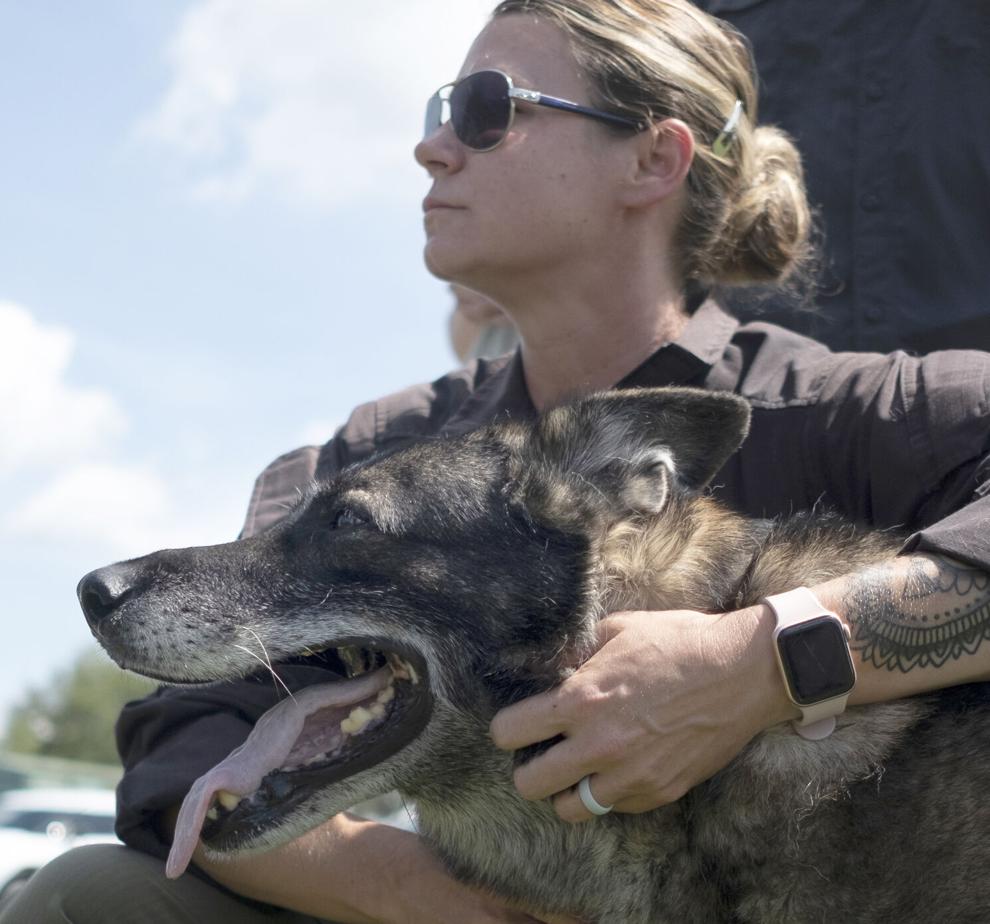 Even in retirement, Puckett said Kane still had a passion for his job.
"He still didn't fully understand the concept of not going with me anymore," she said. "He was just one of those one-of-a-kind dogs."
Less than two months ago, Puckett and her husband purchased property with 46 acres. She said when Kane explored his new home, it was like being a puppy all over again.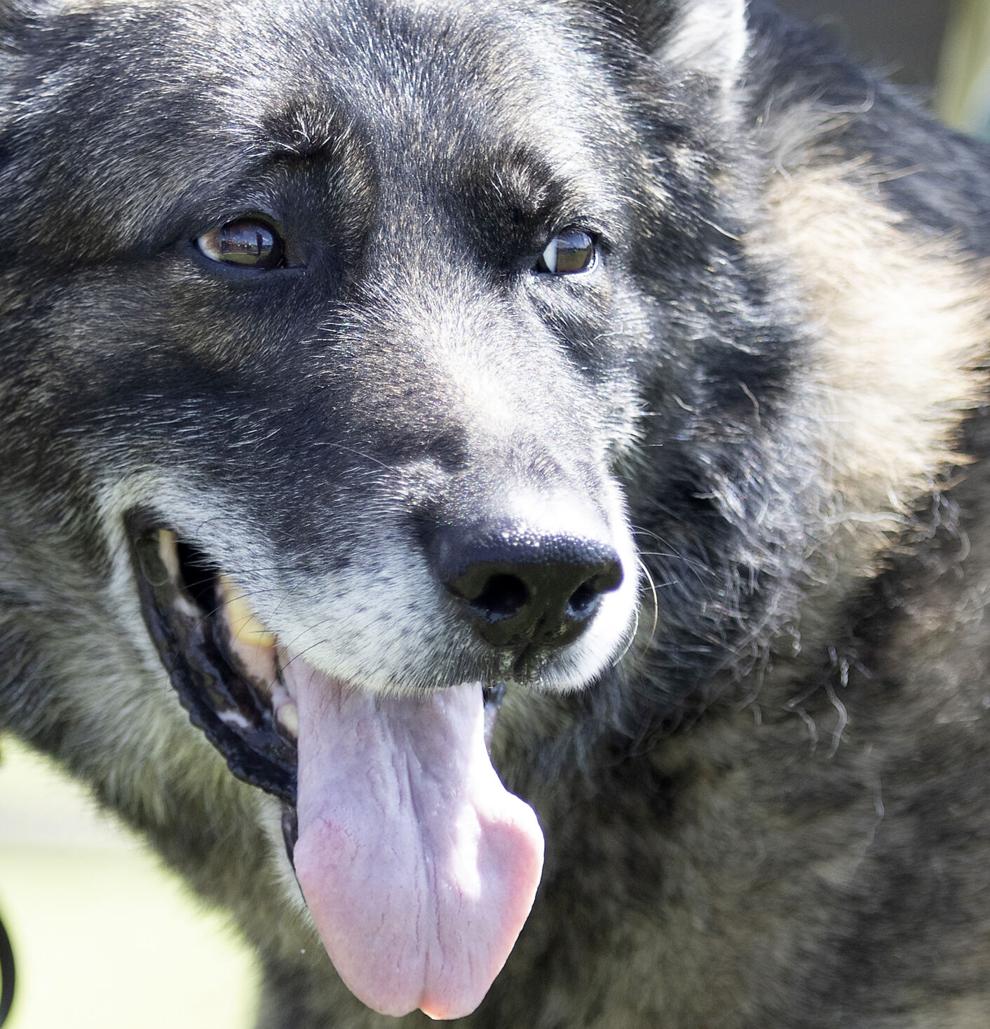 "He was wanting to chase the ball, which I don't allow him to do because he's old," she chuckled. "But I would let him have his ball and he wanted to chase his ball with the other dogs. It was just nice to allow him to run about and enjoy his time."
For Puckett, Kane will always be special for her as her first-ever K9, fulfilling a childhood dream.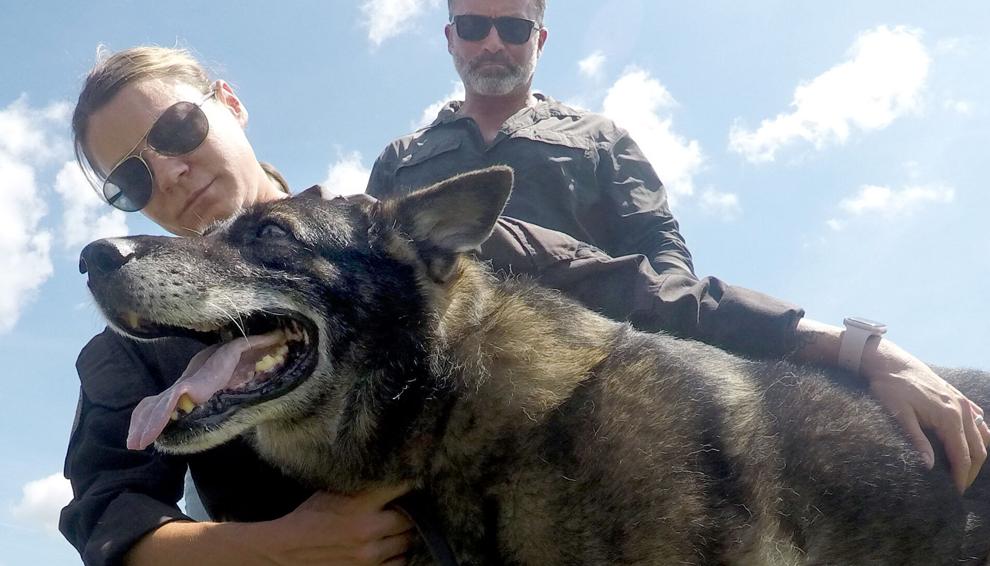 "I always wanted to be a cop and I always wanted to be a canine handler. And he was my very first and allowed me that opportunity," she said. "We learned a lot together. He needed me as much as I needed him."