A five-bedroom, two-bathroom home sailed into the Green Sea community Wednesday evening for a single mother of five children.
The home was constructed through a building collaboration between Habitat for Humanity of Horry County, Horry-Georgetown Homebuilder's Association and students from Horry County Schools for Green Sea native April Collier and her children.
Collier first joined the Habitat for Humanity homebuyer program in 2021, back when she worked three jobs as a certified nursing assistant at McLeod Health Loris Hospital while taking part-time shifts as a substitute teacher in Horry County Schools, as well as putting in additional hours watching children after school.
She is the mother of five children: Dayshawn, Ashauna, Dashaun, Gicen and Jiyana.
"I like taking care of people," Collier said. "Working in the hospital is very challenging, but it pays off in the end because you get to put a smile on peoples' faces, people who are going through tough battles.
"Before we came to Habitat, we rented," she said. "And back then, I could say I wasn't really stable. I was just moving from place to place every other year because the living conditions weren't great or rent didn't suit how the house was. But I'm at a point now where I feel I'm capable of being a homeowner, and I'm like, 'Lord, I don't wanna keep moving my kids from place to place.'"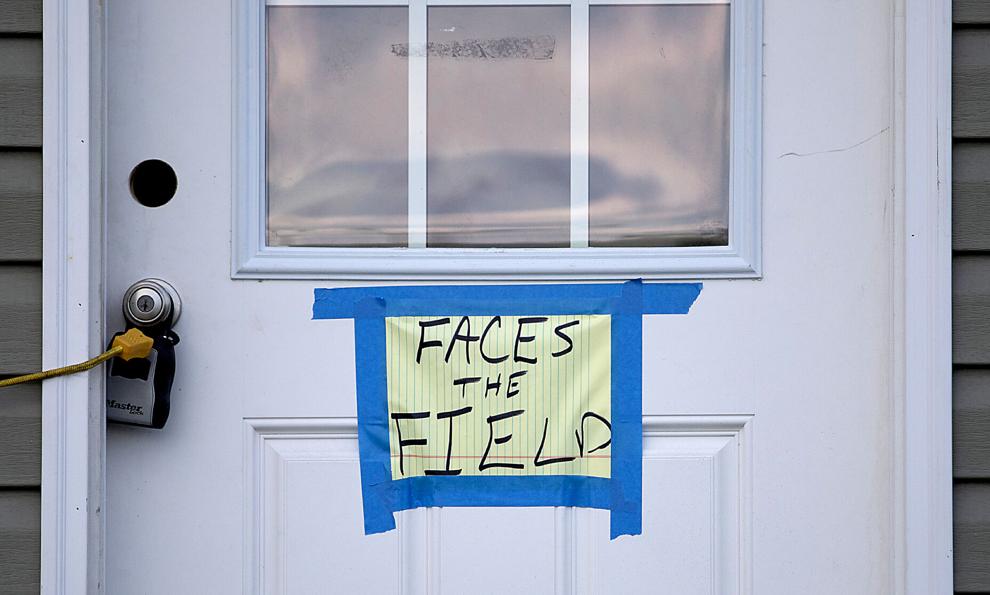 As part of the homebuyer program, Collier also took monthly classes that would help her learn how to be as financially independent and literate as possible to prepare her when she received the keys to her new home.
"Throughout the homebuyer program, Habitat homebuyers attend monthly classes which address financial literacy, budgeting, planning and goal setting, and home maintenance/repair," said Meredith Donahue, marketing and communications director for Habitat for Humanity of Horry County. "April was selected based on our program criteria."
There are three qualifications to be considered eligible to be selected for the Habitat for Humanity home ownership aid program, and three main criteria for being considered most favorably to buy a home through Habitat, according to the organization.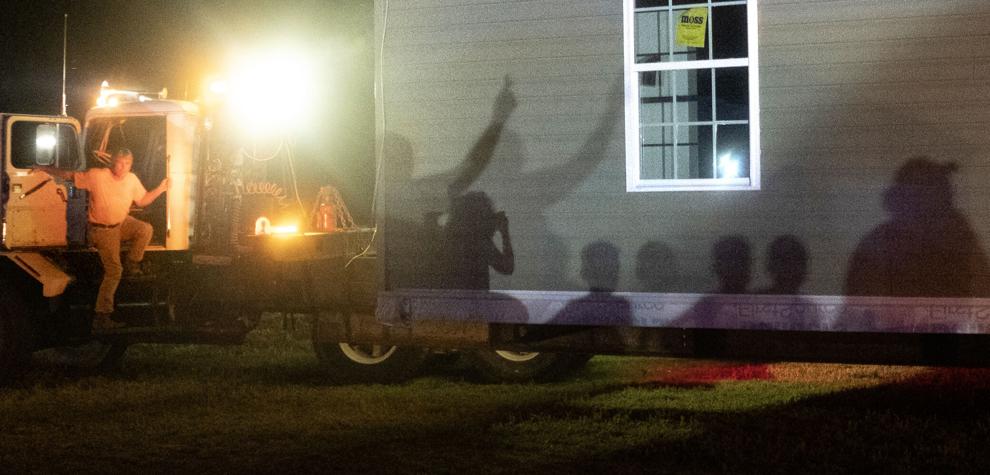 Those required qualifications are having lived in Horry County for the last 12 months, being an American citizen, legal resident, or having the right to work in the United States, and having a household income must fall between 35%-80% of the median level income for Horry County.
Eligible candidates must present a need for simple, decent and affordable housing, as defined by one or more of the following traits.
The first is having need for simple, decent and affordable housing as defined by having one or more of the following traits, living in substandard living conditions, unsafe living environment(s), temporary housing, cost burdened or being overcrowded by adult and or more than two children share a bedroom, or two children of the opposite sex share a bedroom, and government subsidized housing.
The second criteria is the ability to pay a 30-year, interest-free mortgage, as well as to have no more than $2,000 in bad debts or debts in collections. Habitat's homes require a small down payment of $1,750, which covers a portion of the closing costs.
The third criteria is having to complete a minimum of 300 hours of "sweat equity," a term Habitat uses for putting in time on your home, other Habitat homes, Habitat's ReStore home improvement shops and other approved types of Community Service.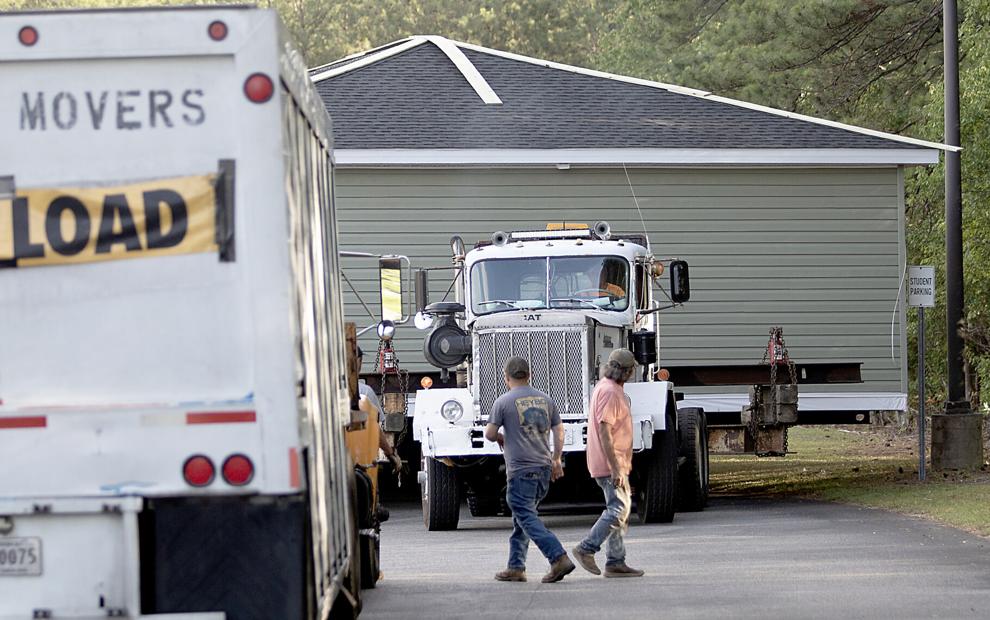 Their new home traveled to its permanent location in Green Sea on Billy Mc Road on Wednesday after being constructed at the Academy for Technology and Academics by students and volunteers. While being moved to it's new location, it faced a few snags, becoming stuck temporarily on a guardrail at a bridge on the route between the Academy and the Green Sea address over Placard Swamp. But it eventually made it there around 9 p.m.
And the entire Collier family is excited to be able to have a nearly 1,500-square-foot home all to themselves.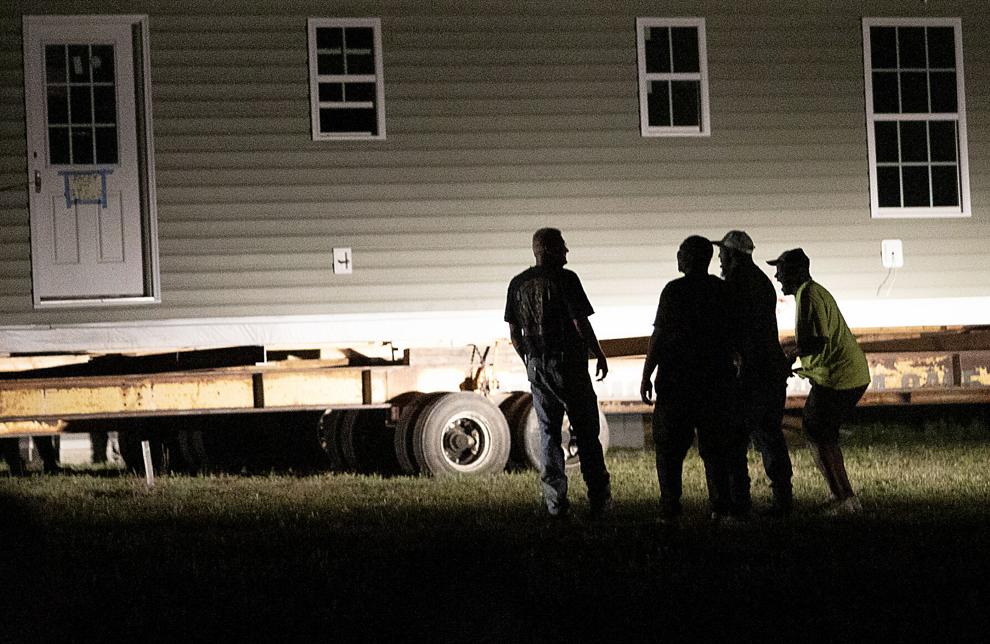 Petrina Bartel with the Horry-Georgetown Homebuilder's Association said the nonprofit professional trade organization has worked with the Academy for Technology and Academics to teach students how to learn how to build a house from start to finish.
"They went from everything from electrical, framing, plumbing, roofing, all those things, our different members had come out and done the work there to teach them. We had numerous sponsors there in every aspect and it's just been a great experience for us, the organization and the students," Bartel said.
Bartel said the house was built on the ATA campus as part of an agreement with the school for the construction students to help student not have to travel as much to help with the project and learn from professionals.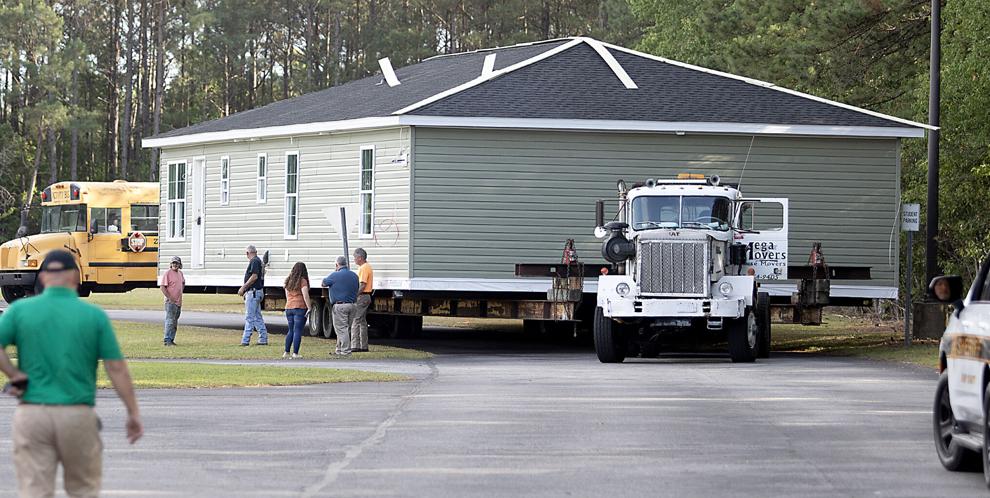 Dayshawn Davis, the oldest child of April Collier, said he'll enjoy being able to relax in his own room in between his schooling to become a barber.
"I'm my own boss. I set my own schedule," said the 20-year-old Davis. "You got your own room, your own place. You can focus better."
The kids having their own rooms in the house allows them to live together as a family while having more opportunities to be by themselves, if they want, Davis said.
"If they don't want to be bothered by nobody, they can go to their own room," he added.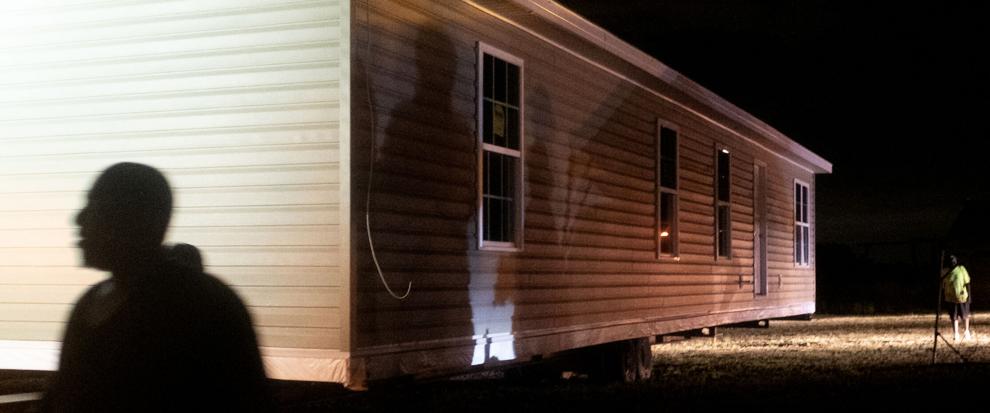 Jerry Strickland, a construction student at ATA who has worked on the home since September, said it was rewarding to learn how to build a house and it was satisfying to see the project complete.
"We worked on the framing of the house, the roof, every piece of the house," Strickland said.
Collier said after the big day of moving belongings in and finally becoming a homeowner in her home community, she'll be ready to relax for a bit.
"I work at the hospital, I work 12 hour shifts, I have five kids," Collier said. "I come out here and I put in hours to decorate my house and other people's houses. I just want to rest."