Chris Lemonis wanted to play baseball for Coastal Carolina University.
After graduating from Socastee High School in 1988, he played Legion baseball on Coastal's campus, hoping to land a roster spot. But becoming a Chanticleer didn't work out for Lemonis, so he took his talents south to The Citadel, joining the team in the spring of 1989 as a walk-on. In Charleston, he helped lead the Bulldogs to the program to the College World Series in 1990.
Thirty-one years after his first visit to Omaha, Lemonis guided the Mississippi State Bulldogs to their first-ever College World Series title, defeating defending champions Vanderbilt.
The feeling of winning a national championship has somewhat sunk in for Lemonis, though not completely.
"It's kind of surreal," he said.
Before he led Mississippi State to their pinnacle of college baseball, Lemonis played for Socastee in 1987 and 1988. He credited his decision to attend The Citadel to his high school coach Rick Hardwick, who also attended The Citadel.
"[He] got me a chance to go there," Lemonis said."I didn't know anything about The Citadel, but they gave me academic money, so I went."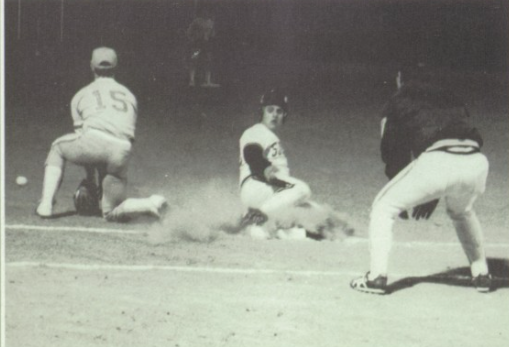 While he hasn't spoken to Hardwick in a couple of years, Lemonis said he feels indebted to his old high school coach.
"He's the reason I went to The Citadel," Lemonis said.
Lemonis joined the team as a walk-on and worked his way to becoming a key fixture on the Bulldogs' roster. He was named all-conference twice during his time in Charleston while also being named to the Southern Conference All-Tournament team in his senior year.
"I was going to go somewhere, walk-on and probably wouldn't have made it. And The Citadel was the best place for me," Lemonis said. "They gave me a place to play, got me in shape and then I met my teammates for life."
In 1990, the year The Citadel made it all the way to Omaha, the Bulldogs would go 46-14, which included a 26-game winning streak. Despite coming up short in the end, that team still has a place in the hearts of Lemonis, his teammates and Bulldogs fans everywhere.
Lemonis said that he keeps regular contact with people his was close with while at The Citadel as a player and as an assistant coach.
Not long after leaving The Citadel, he rejoined his alma mater as an assistant under Fred Jordan, who coached Lemonis in his junior and senior year in Charleston.
"I was thankful," Lemonis said. "He coached me for a couple years and then got me back into the business. I laugh all the time because I know he enjoyed me and Dan McDonnell, we were probably hard to have on his staff. I think we drove him crazy in those early years."
During his 12 years as an assistant, Lemonis was a part of a coaching staff that helped lead The Citadel to five different NCAA Tournament appearances. Lemonis joined Dan McDonnell's coaching staff at Louisville in 2007. McDonald was a former teammate of Lemonis, having been part of the 1990 College World Series team and the two were also assistant coaches at The Citadel for six seasons.
In that first season with the Cardinals, McDonnell and Lemonis led the team to their first NCAA tournament appearance since 2002. The Cardinals made the most of their return, going all the way to Omaha.
During their time together, the two former Bulldogs made the most of that first trip back to Omaha in 17 years as the Cardinals would make back-to-back trips to the College World Series in 2013 and 2014.
After 20 years of being an assistant, Lemonis was given the opportunity to take the reins of his own program and became the head coach at Indiana in 2015. While the Hoosiers didn't make it to a Super Regional during Lemonis' time in Bloomington, the program did appear in three NCAA Tournaments in four years.
Following the 2018 season, Mississippi State came calling and Lemonis answered. When Lemonis arrived in Starkville, he was the fourth head coach for the team since the start of the 2016 season.
"Even though there was success, there was a lot of turmoil," Lemonis recalled. "I thought our group, our staff brought in some stability. I think that's what the kids enjoyed the most."
In his first year, Lemonis picked up right where Mississippi State left off in 2018, advancing to Omaha for the 11th time in program history and the fifth time in Lemonis' career. After beating SEC foe Auburn in their first game of the 2019 College World Series, the Bulldogs fell to eventual champion Vanderbilt before ultimately getting eliminated by McDonnell's Louisville team.
Following that loss, it was clear in the post-game news conference how much of an impact Lemonis had made on that team as senior Jake Mangum became emotional when showing his gratitude to Lemonis and, in a way, foreshadowed the success of the now championship-winning Bulldogs.
"I want to thank Coach Lemonis. Thank you for everything," Mangum said in the news conference, fighting back tears. "You're going to bring the first national championship to this baseball program. You are. And it's gonna be awesome. You will. I can't wait to see it."
Despite much of the 2020 season being canceled due to the coronavirus pandemic, Lemonis kept himself, his coaching staff and his team focused on that ultimate goal — bringing home a national title.
Mississippi State finished the regular season with a record of 40-13 and a second place finish in the SEC West. One of the highlights of the season was returning to The Citadel to coach against his alma mater with many of his former teammates and players that he coached in attendance.
"Unfortunately, my teammates came out and heckled me in Charleston," Lemonis said with a laugh. "I thought they'd cheer for us a bit."
Despite a quick exit in the SEC Tournament that saw the Bulldogs outscored 25-3, Mississippi State turned things around, sweeping their regional before taking care of Notre Dame to advance to the College World Series for the third straight season.
Lemonis said that following the early exit in the conference tournament, he reached out to a friend who knew what it was like go out within the first two games of the conference tournament and still play for a national championship.
"I spoke with Ray Tanner a little bit in Columbia," Lemonis said. "We went two and out in the conference tournament, which is a typical Ray move."
During South Carolina's 2010 title run, Tanner's Gamecocks were eliminated from the SEC Tournament following back-to-back defeats. Those Gamecocks went 11-1 in the NCAA Tournament, sweeping the College World Series finals against UCLA in walk-off fashion.
Lemonis said that he spoke with Tanner about recovery and moving forward following that type of experience.
After winning their first two games in Omaha, the Bulldogs were matched up with Texas. While Lemonis' squad came back in the eighth inning to tie the game at five, the Longhorns rattled off three runs of their own in the top of the ninth and would force a decisive elimination game on June 26.
Despite trailing early, the "OmahaDawgs," as they were aptly nicknamed, rallied back to even the score at three runs apiece in the bottom of the sixth. With junior outfielder Brayland Skinner on second and one out already down, senior infielder Tanner Leggett singled into left field to bring home Skinner for a 4-3 walk-off victory, taking Mississippi State to their first College World Series finals since 2013.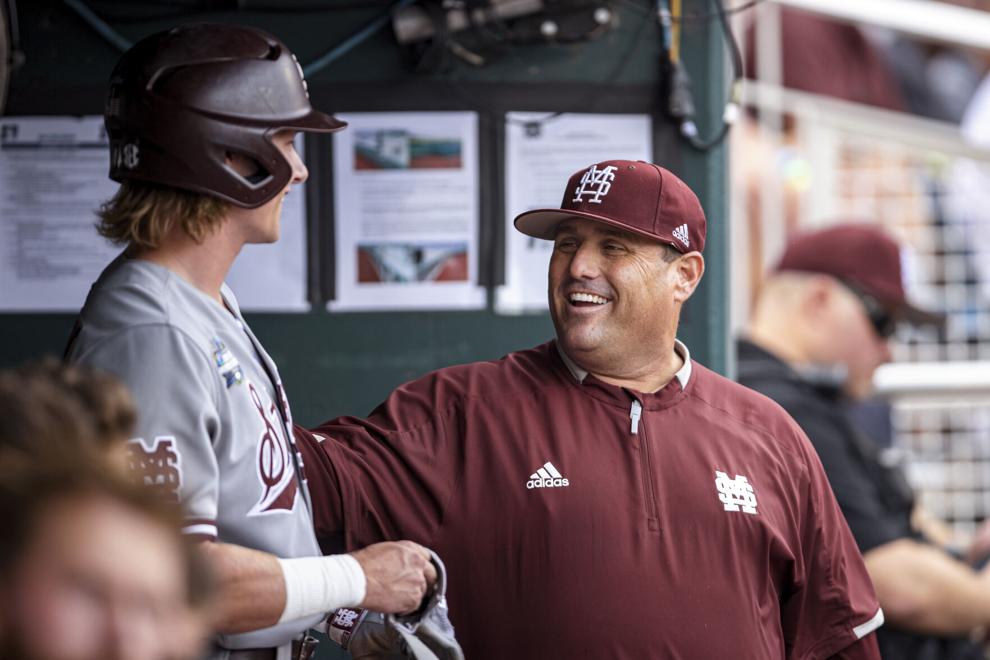 Their opponent? The defending champions in Vanderbilt, the team that the Bulldogs lost to in the 2019 College World Series before ultimately being eliminated by Louisville.
After an 8-2 loss to the Commodores in Game 1, Mississippi State opened the floodgates over the next two days, outscoring the defending national champions 22-2, including a 9-0 shutout win in Game 3 that clinched the title for the Bulldogs.
Lemonis said that one of the most special moments from that night was having former teammates from The Citadel get the opportunity to join him on the field following the celebrations at TD Ameritrade Park in Omaha.
Lemonis said the players he has at Mississippi State remind him of another special group of ballplayers.
"I've been at many places and I've had so many great kids, but here at Mississippi State reminds me of my Citadel players," Lemonis said. "They're running around trying to go hunt and fish whenever they can. Little bit of redneck guys, a little bit of tough and hard-nosed. That's what these kids here remind me of so much of what's in that Citadel clubhouse."
Lemonis added that some of his teaching methods at Mississippi State can be traced back to those days at the Citadel with Jordan and Chal Port, who coached The Citadel for 26 years, including that dream season in 1990.
One of the biggest surprises that Lemonis got following the national championship victory was his father, Thomas, being at the airport when he returned to Starkville. Thomas Lemonis was a part of the graduating class of 1973 at Mississippi State that got to see the Bulldogs make their first ever College World Series in 1971. Fifty years later, Thomas Lemonis, who suffers from dementia and couldn't make the trip to Omaha, was there for his son, the coach that led his alma mater their first national championship.
"It was pretty special," Lemonis said. "It's been a pretty tough year from a personal standpoint. We had COVID but I lost my mom in the fall. My mom was my dad's caretaker and he has dementia, so he couldn't understand and then he couldn't go."
When the team returned home, Lemonis was able to take his father on the parade through Starkville. It seemed like the whole state of Mississippi was there.
"He was awesome," Lemonis said. "I can tell that even though he doesn't remember a lot of things, it was really special to him."
What's next for the newly crowned national champions? For the Socastee alum, the grind doesn't stop, not even after winning a title.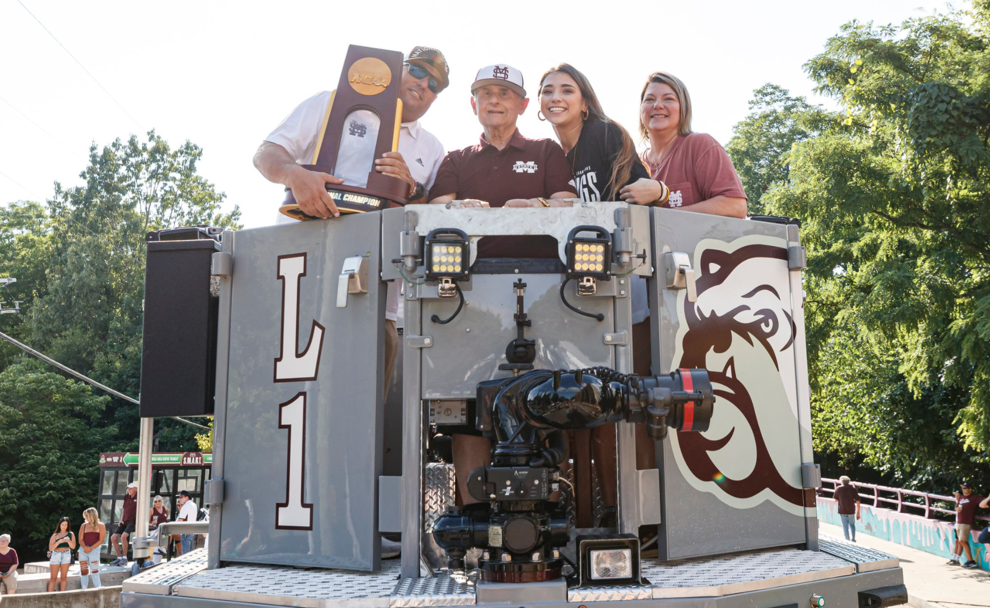 "We got camps next week, we got the draft this weekend. You're working," Lemonis said, adding that after the Fourth of July weekend, his staff was back out on the road recruiting.
While Lemonis may be setting up shop in Starkville, South Carolina will always be special to him.
"It's home," he said. "I went to high school [in Socastee] and raised our kids in Charleston. We'll retire somewhere up along that two-hour stretch along the coast at some point in time. I got a daughter moving there. I got another daughter telling me she wants to go to grad school there. It's a neat place."