It was a pleasure to ban.
Parents and school staff sounded off Monday night about Horry County Schools' new process for choosing the books in school libraries. Last week, the school board decided that a special committee would decide which new books and materials are available on each school's shelves. That task had traditionally been the responsibility of the school's librarian.
"If this committee simply encouraged more input from school members and parents, that would be very, very welcomed," said Meredith Ritchie, the school librarian at Blackwater Middle School. "However, having a school-level library media advisory committee that has to approve every book purchase is harmful to the betterment of the library collection and is a bit belittling to your school librarians who work very hard to know the student population as a whole and try to make the collection as strong as it can be."
For each school, the library media advisory committee will include the school library specialist, an administrator, a teacher representing core content, an instructional coach and four parents who are serving on the Parent Council, Advisory Board, School Improvement Council or PTO Board. The school principal will select the committee members.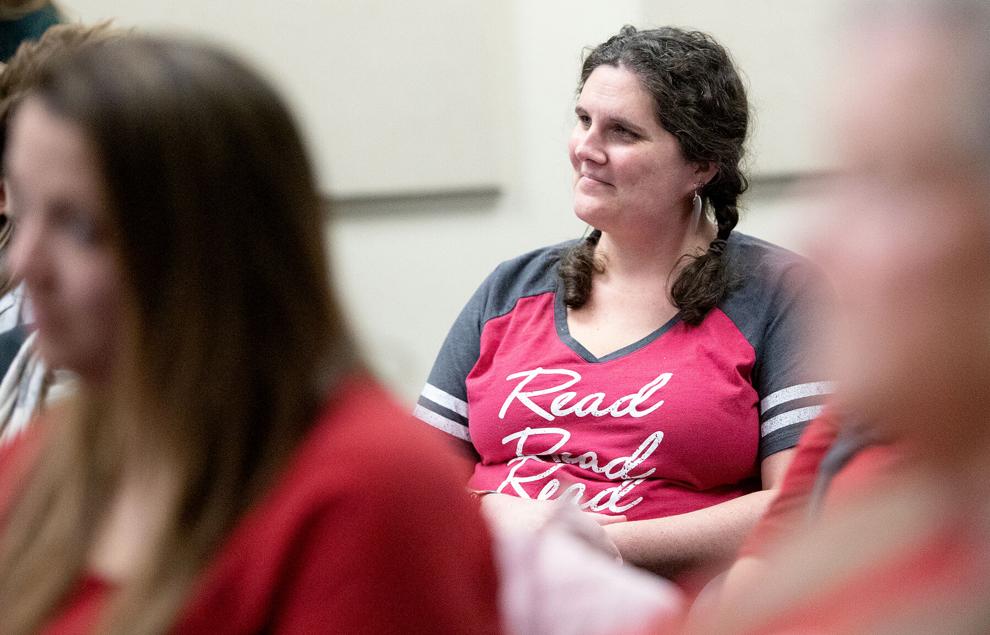 The committee will review the needs of the library, approve materials before they are placed in the library and provide input annually on the school library/media center.
The discussion about school library books in Horry County comes amid a national conversation about the content of school materials and censorship.
Earlier this year, the nonprofit PEN America released a report that described a growing national movement to ban books in schools. The report's data came from the 2021-2022 academic year and found more than 1,600 instances of titles being banned. Of those, 41% specifically dealt with LGBTQ+ themes and 21% addressed race and racism.
Nationwide, PEN America identified at least 50 groups advocating for book bans. The "most banned" books of the 2021-2022 school year included "Beloved" by Nobel laureate Toni Morrison, according to the nonprofit's report.
Closer to home, last year Gov. Henry McMaster called for the removal of Maia Kobabe's "Gender Queer: A Memoir" from public school libraries. The book focuses on gender identity.
"The concern about book banning we have here in Horry County follows other concerning reports the ACLU has received of library censorship efforts happening elsewhere," said Nick Mercer, an Horry County resident and staffer with the American Civil Liberties Union (ACLU).
"Removing books from the shelves of the school library is a concerning encroachment on the students' First Amendment rights. I'm sure there are books you don't like. There are books I don't like, too. But, as you all know, I don't get to decide what others read and I don't think the government should, either."
The speakers at Monday's board meeting generally fell into one of two camps: those who supported the library materials receiving additional scrutiny and those concerned about limiting access to learning materials.
Ritchie pointed out that school librarians consult review organizations when considering new titles, and they often compare summaries with students' interests.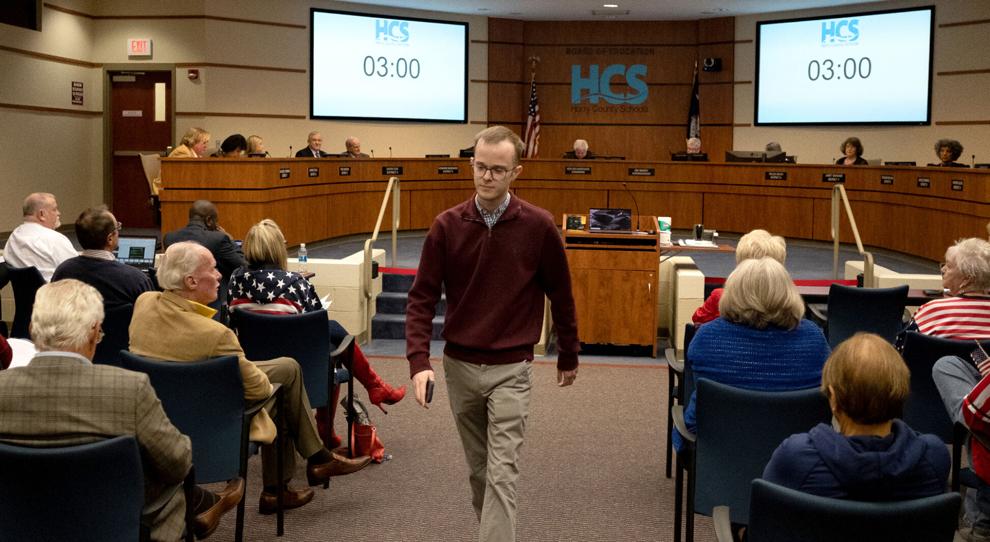 "Let me be very clear," she said. "Parents should and always have had the opportunity to restrict what their children are able to check out. … However, having school officials and parents on the advisory committee allows those seven or eight people to have a say over what every single student is allowed to read. That's not quite fair. Giving the committee and in particular the parents veto power over ordering a book without the parents knowing the entire student population or the student information about reading levels or areas of interest just isn't right."
Horry County Schools already has five books that are on a restricted access list, meaning a parent must sign a permission form for the student to check out the title. The five books on that list are "Julian is a Mermaid," Last Night at the Telegraph Club," "Lily and Dunkin," "Melissa [previously published as 'George']" and "What Riley Wore."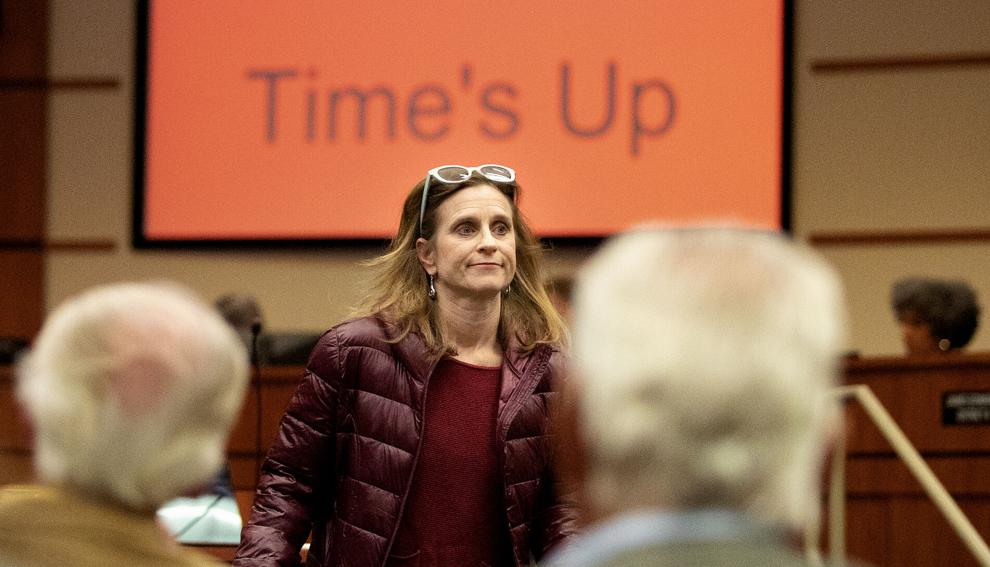 Not every book on the restricted list is available at each school. For example, three of the books are at Blackwater Middle and each is "LGBT affirming," Ritchie said.
"It should be on the parents who want to restrict access to titles to reach out to the librarian," she said. "Restricting access should never be default on a library title. … I have plenty of students who ask for LGBT-affirming books. They are not learning those terms in my library. They are finding them on their own out of pure curiosity and, for many, looking for a book that can begin to tell their very own story."
Under the policy the board approved last week, the criteria for selecting library materials varies according to grade level, but consideration is given to the appropriateness of the content.
If a parent challenges the material or books in the library, the complaint could be heard by a committee chosen by the superintendent. That committee would consist of the district library media services coordinator, district director of professional development, two school board members, library media specialists within the district, a teacher within the district, a principal within the district and four members of Advisory Boards or Parent Cabinets.
Julinna Oxley, the parent of eighth grader at Ten Oaks Middle School, called the new book selection process "overly complicated and cumbersome." She also fears the committee system will arbitrarily remove texts based on a few parents' whims.
"The worry that I have is that the policy is really not going to be intended to eliminate sexually explicit material," she said. "It might just be a cover for censorship."
School district officials pointed out that they rarely purge books from the HCS collection. Over the last 20 years, the district has removed just two titles from its shelves. In 2002, the district pulled "The Drowning of Stephan Jones" from middle school libraries. More recently, the district removed "This Book is Gay," which had been in two high school libraries, though district officials said they have no record of it ever being checked out.
But some of those who addressed the board Tuesday voiced concerns about "pornography" in the libraries, though they didn't mention any titles by name.
"You accepted a civic responsibility and a moral responsibility," Ken Coleman told the board. "And you cannot get away from that moral responsibility. … To concentrate on stuff that these children don't need to see is ridiculous. They have to learn the basics of mathematics and English literature."
Jennifer Hannigan offered a similar assessment. She thanked the board for recognizing the need for parent involvement in book selection.
"It's not about banning these books," she said. "It's about protecting and doing what's best for our children. It's about keeping politics and sex out of the classroom."
David Warner, a parent and former school board candidate, said some books should be removed because they depict graphic sexual violence.
"Some of these books actually have child rape in them," he said. "They're very explicit. They talk very specifically about what happened and every little piece and detail."
After Monday's meeting, board chairman Ken Richardson said HCS doesn't plan to change the library policy.
"When it was first presented to us, we didn't feel like there was enough parents on there," he said of the school level committees. "So we tabled it and then brought it back up two weeks later and went back and doubled the amount of parents that would be involved to give the parents more say-so and make it more transparent."