A woman was murdered near Conway Wednesday morning, according to the Horry County Coroner's Office. 
Christa Lee, 22, died of gunshot wounds at a home on Oak Grove Road, the coroner's office said. Lee was from Florence but living near Conway. 
Police on Wednesday arrested Asia Beaty, 26, of Conway. Beaty is charged with murder and burglary.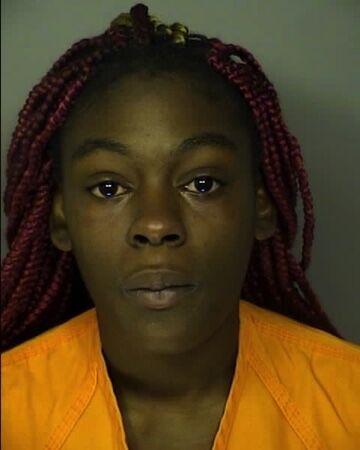 According to one redacted Horry County police report, officers responded to a residence in the 600 block of Oak Grove Road and found a victim in the back bedroom with a gunshot wound. 
Redacted arrest warrants say Beaty armed herself with a handgun, took an Uber to the residence, entered without consent and "engaged in a physical altercation."
During the altercation, Beaty fired the gun through an interior door and struck Lee in the head.
Police refused to provide police reports written by the first officers to arrive on the scene.