A North Myrtle Beach Police Department lance corporal was arrested and charged with third degree domestic violence early Saturday morning. 
LCpl. David Gregory King was released that afternoon. By Monday morning, he had not responded to an email sent to him Saturday morning. 
An Horry County police report did not say why King was charged. The report says officers were called to a residence on Marsh Rabbit Drive near Myrtle Beach in reference to a domestic dispute. An officer wrote that "after interviewing all parties involved, it was determined that there was probable cause to make an arrest for domestic violence, third degree."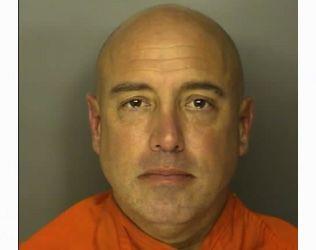 In response to a request for any supplemental reports and witness statements, Horry County police spokesperson Mikayla Moskov said that "there is nothing further available at this time." 
The New Jersey native and father of two joined the North Myrtle Beach department of public safety in 2006, according to his biography on the city website.
He has served various roles in the department, including as a K9 officer and bike team instructor. He now works in the crime prevention department, according to his biography. 
The city's website says he helped set up several programs in the solicitor's office and is part of the Horry Community Action for a Safer Tomorrow organization, which focuses on public health and reducing youth substance abuse.
His biography says he "believes in family first and spends free time still with his family going to church, cooking and watching movies." 
City spokesman Pat Dowling said in a statement it would be inappropriate for the city to comment on the case.
"Horry County police made the arrest based on evidence they collected," Dowling said. "The case will now make its way through the court system. The city can and is reviewing the situation in terms of its personnel regulations."