Peter Franco Jr. was a loving dad devoted to his infant son, a loyal friend and a hard worker who had just started training as a bartender at The Backyard Bar and Grill.
But last year, his life was cut short by a stray bullet. No one has been held accountable for his death and police have not publicly identified a suspect or suspects. 
"I didn't realize how much I loved him until this," said his dad, Peter Franco Sr. "He was my best friend also; he wasn't just my son. It's sad. Innocent kid. Had nothing to do with nothing."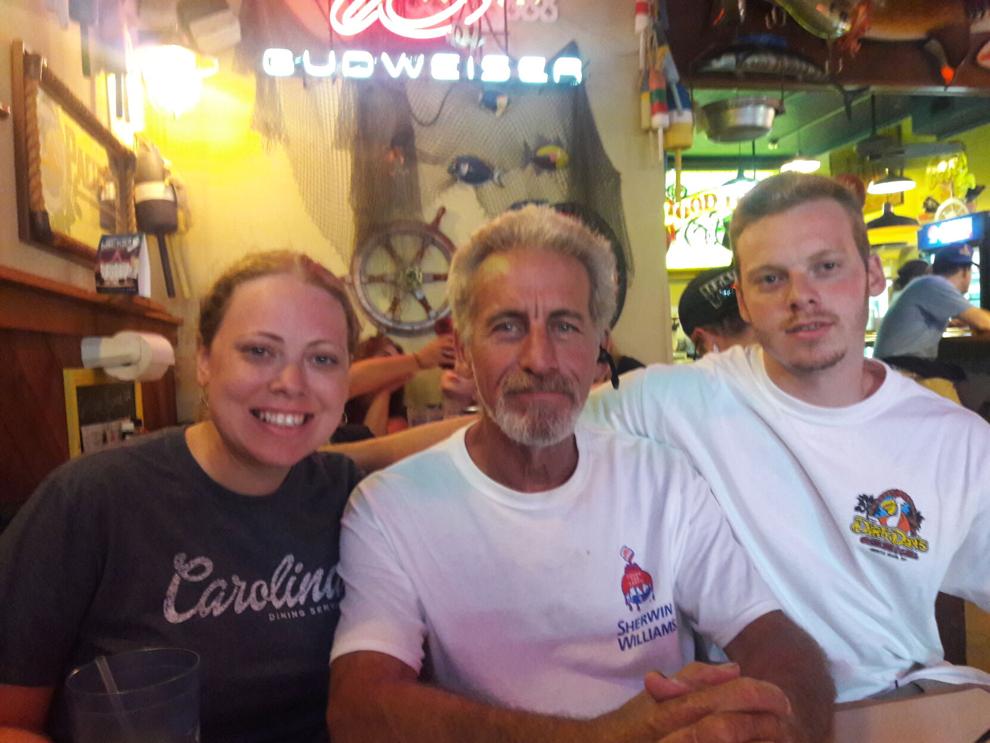 In the rainy early morning hours of Jan. 2, 2021, Franco Jr. had left work and was driving back to his place in Myrtle Beach with a couple slices of pizza in the backseat that he was saving for his friends, his dad said.
He was in the right lane and hadn't quite made it a mile down Kings Highway when two other vehicles in the middle and left lane began shooting at each other. One of the shots struck Franco in the leg, and his black 2013 Toyota Corolla careened into the lawn of the Myrtle Beach Manor retirement home. He died at the scene. He was 28.
"He paid his taxes, he was a great dad, he was bringing up his child, he held down a good job, he made his car payments," his father said. "He didn't make any enemies. He didn't own a firearm, but that's what killed him."
According to a redacted police report, a bullet-riddled red sedan was found wrecked at the scene, and the responding officer noticed several male subjects in a parking lot near the wrecked red sedan.
The officer told them to show their hands, which they did, the report said. Then a silver Nissan pulled up with several female subjects, who initially followed commands to stay in the car before exiting. Police secured the scene and EMS was called in. More than a year after Franco Jr.'s death, no arrests have been made.
"It's torture," said his sister, Jennifer Franco. "We pretty much think we know who's responsible and the police, I feel like they've done so much, but it's just short of being enough. We've gotten updates the whole time. They've been telling us what they're working on they've been sounding hopeful sometimes that they'll be able to make an arrest, but we've gotten our hopes up a lot."
On Wednesday, the Bureau of Alcohol, Tobacco, Firearms and Explosives announced a $5,000 reward for any information leading to the arrest and conviction of the person or persons responsible for Franco Jr.'s death. Anyone with information should contact Horry County police at 843-915-TIPS, and can remain anonymous.
Spokespeople for the ATF and Horry County police said it's not uncommon for the ATF to assist in investigations involving violent gun crime.
ATF public information officer Corey Ray said he couldn't comment on the specifics on why the agency offered a reward in the Franco case, but said that "typically ATF considers the severity of the crime, the impact on the community, and the likelihood of obtaining critical information." He said the ATF has no other pending rewards for crimes in Horry County.
Franco Sr., heartbroken over his son's death, said police have told him they don't have enough evidence to make an arrest, but he has a more critical view of the department's work, and wants them to bring in a suspect.
"They got the videos, they got the social media, they got the text messaging," he said. "They got witnesses that came forward. But they haven't done a f**kin' thing."
Horry County police spokeswoman Mikayla Moskov said police are still investigating. "When or if an arrest is possible, it will be conducted," she said.
Franco Jr. was born on March 11, 1992, in Long Island, New York, and five years later moved with his family to Wake Forest, North Carolina, where he grew up. 
His sister Jennifer said the two of them would often go exploring the neighborhood with their dog in tow. 
"He was very silly as a kid," she recalled. "He was always dancing. He would do this crazy silly little dance all the time as a kid and was always climbing on stuff and getting in trouble. He was always getting into stuff and climbing on stuff he wasn't supposed to."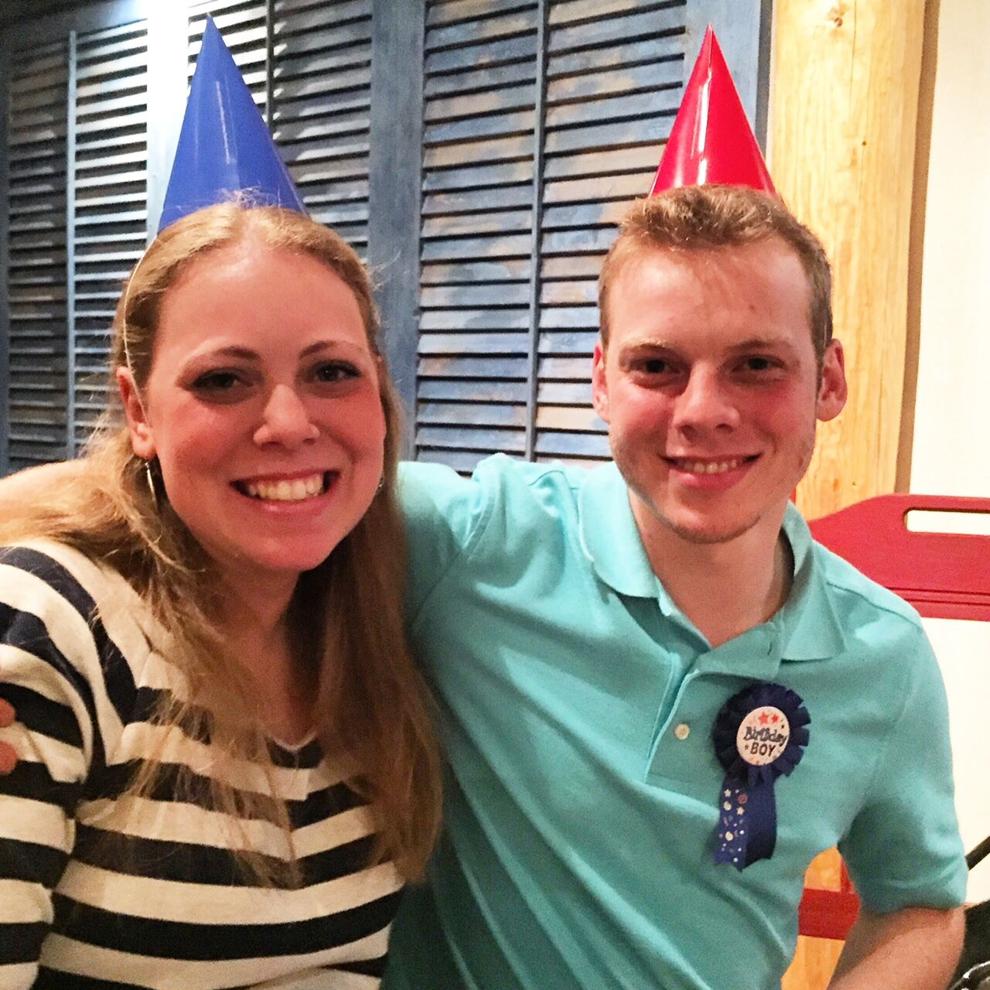 Even as a child, Franco Jr. had a big heart and was always thinking about other people.
"He was always very sweet," she said. "We would fight sometimes and he was always the one that would try to make up first and try to be best buddies again."
He was always trying to help his friends, she added. "It was just something my mom and I were very used to, because he was always asking us for a few dollars so he could help so-and-so out, if somebody couldn't pay their phone bill or didn't have lunch money or whatever. He spent a lot of time of his life just trying to help people out who needed it." 
Their parents eventually split, and Franco Sr. moved to the Myrtle Beach area. The kids stayed in North Carolina, but Peter would go to the beach to see his dad.
When Peter was 14 or 15, Franco Sr. brought him to the area to experience Myrtle Beach. They made the trip a few times, often listened to Stevie Wonder during the drive.
"So I went down, I picked him up with my girlfriend at the time and we took him down right down to Ocean Boulevard," Franco Sr. said. "I rented him a moped. He was only 14 or 15; I lied about his age. He's never been on the road before. He doesn't know any of the vehicle and traffic laws. And I put him on the moped and said, 'Listen, you can do this,' because he used to ride dirt bikes without headlights and signals and stuff; off-road riding. And we had four-wheelers that I put the kids on. So I did pretty good with that kind of stuff. Once he rode that moped, he almost didn't want to go back home."
A couple years later, Peter moved to the Myrtle Beach area with his dad and attended Socastee High School.
"I went down there a lot," Jennifer said. "We almost became closer when he moved because we would talk on the phone more. And I would surprise him for his birthday and stuff." 
As an adult, bartending was a natural fit for Peter. His sister had been a bartender, and Peter was friends with some of the bartenders at Remedies, where he worked for a while before going to The Backyard. 
"It was his job, it was his hobby; he loved it," Franco Sr. said. "He used to hang out at Remedies and he knew of the bartenders and he wanted that lifestyle."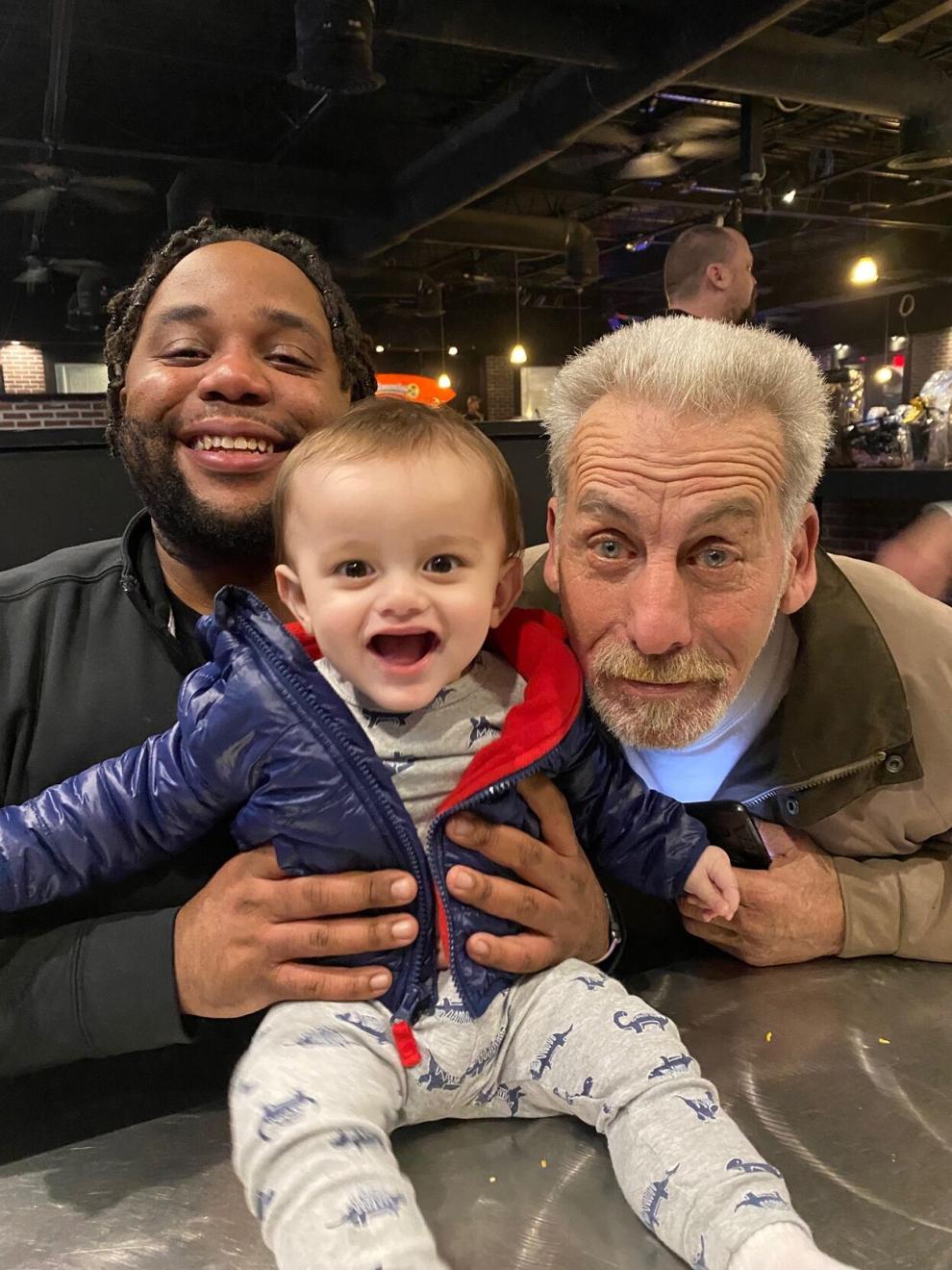 Peter's sister said he was comfortable behind the bar and he enjoyed talking to the guests.
"It was like his space where he could be creative and make some cool drinks for people," Jennifer said. "Myrtle Beach is a small town, too, where a lot of people go to the same bars. He knew a lot of people there and he loved having his friends come in on certain nights for specials or game days and stuff."
He loved the industry so much that he had plans to open his own bar. Jennifer said his phone was filled with pictures of his favorite bars in Raleigh and he had plans for the different features he wanted, like outdoor fire pits and pergolas.
"There was one building he was looking at renting," she said. "Last time I talked to him on the phone, he was really excited about it. I think he was pretty close. He had an investor that was willing to help him get it started."
Peter enjoyed golf, video games, wakeboarding and weight-lifting. Seven months before his death, his son Knox was born.
Peter had started to learn guitar and he had plans to teach the instrument to Knox and involve him in his other hobbies. Being a dad was something he had always wanted to do, Jennifer said, even if he didn't always talk about it.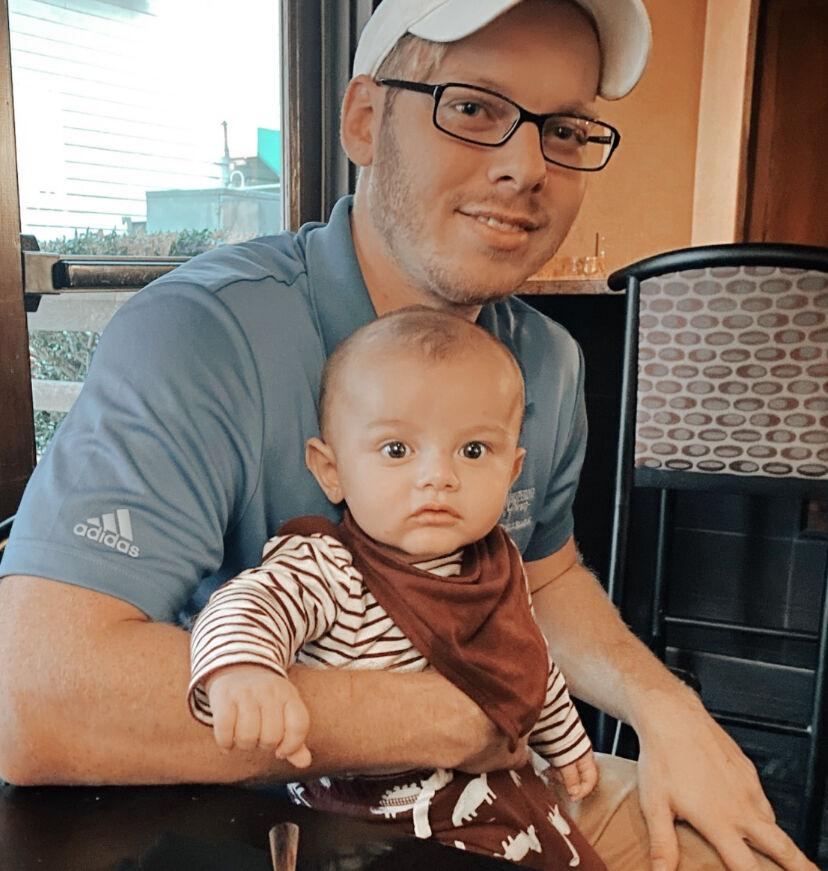 When Knox was born, Peter and his girlfriend lived at his sister's house, and he would often get up in the middle of the night to take care of his son. 
"It came very naturally to him, even right away, the changing the diapers and making bottles and getting up," Jennifer explained. "He just loved it. And he told Knox, 'I can't wait until we have conversations.'"
Before he died, Peter had requested that "Purpose" by Justin Bieber be played during his funeral. He was a big Bieber fan, starting with the release of "Believe" in 2012, said Jennifer, and one of his favorite songs was "Monster" by Justin Bieber and Shawn Mendes.
The last Bieber song he heard was "Anyone," which came the day before he died.
"He loved jamming out to his songs," said Jennifer. "I think he also kind of liked that it made him different. People gave him crap for it because a 28-year-old straight guy isn't usually really into Justin Bieber. He was just like 'I like what I like. Screw everyone else if they don't like him,' you know, which I always kind of admired, because I used to care a lot about what people think and for a while, he did too. And as he got older, he was like 'Nope, I'm just gonna be myself.'"