The Federal Bureau of Investigation has charged a Little River man with five federal offenses in connection to his alleged participation during the U.S. Capitol riots on Jan. 6.
That day, a crowd of President Donald Trump's supporters stormed the halls of Congress in an effort to stop the certification of President Joe Biden's Electoral college victory.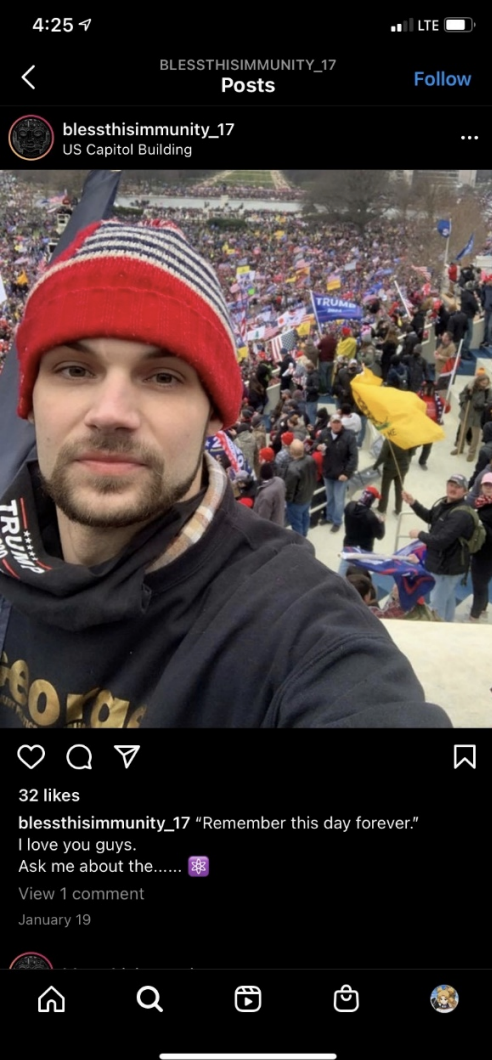 Nicholas Languerand, 26, is charged with assaulting, resisting, or impeding an officer using a dangerous weapon, theft of government property, violent entry and disorderly conduct on U.S. Capitol grounds, knowingly entering or remaining in any restricted building or grounds without lawful authority using a dangerous weapon and civil disorders. 
On Feb. 25, the FBI received a tip about Languerand's participation in the Capitol riot. According to the complaint, Languerand posted a Jan. 6 photo of himself at the Capitol on both his Reddit and Instagram accounts under the same username, "blessthisimmunity_17," and agents were able to confirm his identity using his North Carolina driver's license. The caption on the photo was "Remember this day forever," the complaint said.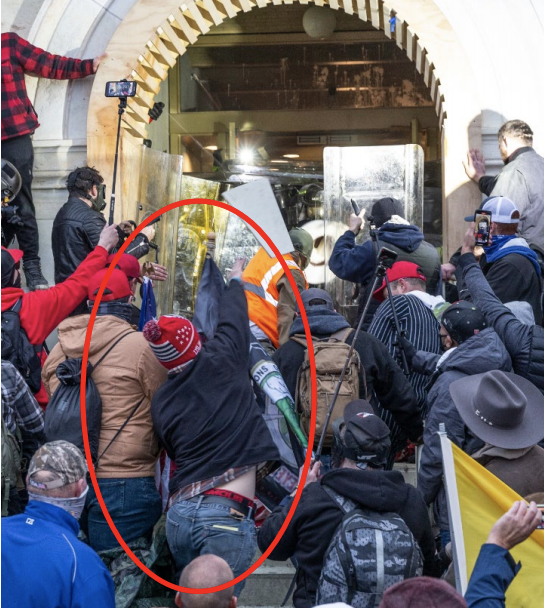 According to the FBI, Languerand identified himself in a comment on another Reddit post, writing, "My name is Nicholas Languerand and I am a proud Patriot. Where We Go One, We Go All. Only true fascists censor and slander the opposition. You are doing precisely what SS soldiers and sympathizers wouldn't done to jews in 1940s Germany. God is watching." 
The complaint said that in videos and photos taken around 5 p.m. during the riot, an individual wearing the same clothes that Languerand wore in his picture was seen "throwing a variety of objects at the law enforcement officers defending the entrance to the Lower West Terrace tunnel. Among the objects thrown at law enforcement are what appears to be a large orange traffic barrier, a canister of pepper spray, and a stick-like object." 
During videos taken around 5:02 p.m. that day, the complaint stated, the "individual resembling Languerand was holding a police shield and hitting it against the ground." 
Languerand was booked into the J. Reuben Long Detention Center just before 8 a.m. Thursday, according to jail records. Bail hasn't been set.