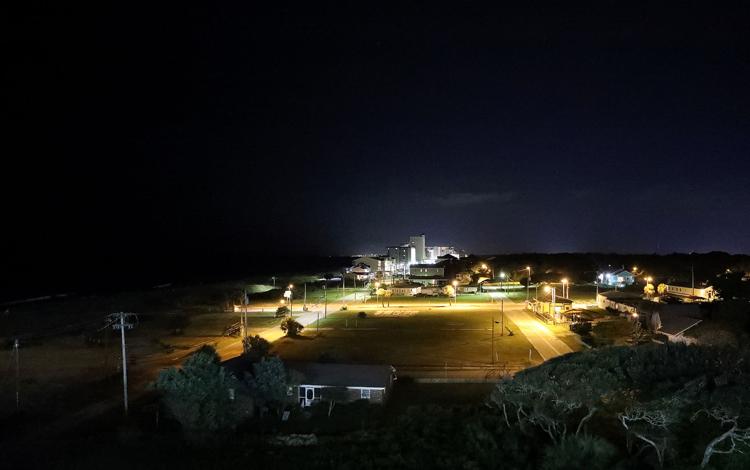 Amanda Slocum had never heard of Atlantic Beach before a bus brought her to Horry County in August 2018. Wheelchair-bound and recovering from a shooting in Florida, the transient 33-year-old had planned to visit a friend on the North Strand. She checked into the Budget Inn in Atlantic Beach for one night.
But what was supposed to be a fun trip after her trauma in Florida became its own horror. Slocum told Atlantic Beach police that she was raped by a man at the motel who said he was "established" in town and would be "untouchable" if she went to the cops, according to a police report. The suspect, John Timmons Jr., was arrested after her interview. Yet the charges were dismissed when no one from the police department showed up to Timmons' preliminary court hearing.
"I felt like they figured I wasn't, like, worthy of justice," Slocum said. "It's not the woman's fault."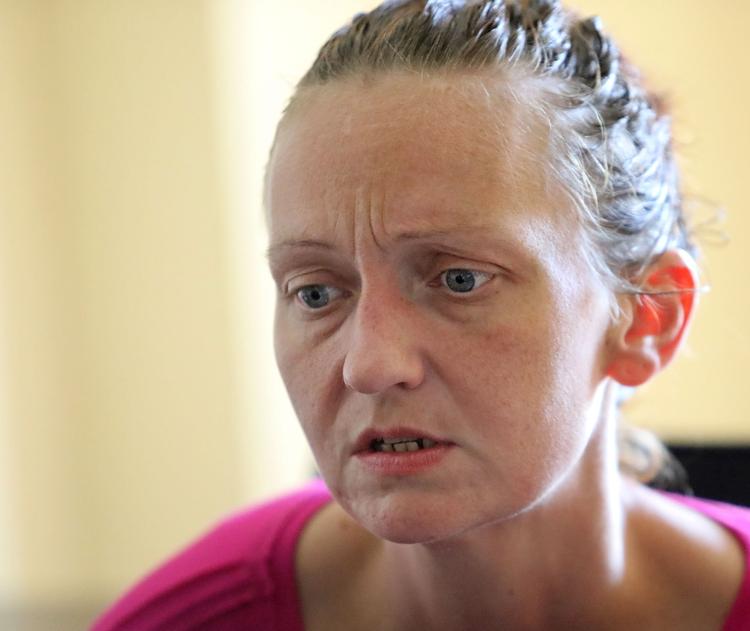 Such a case is not an anomaly in Atlantic Beach. Interviews with attorneys and victims, as well as a review of five years of public records, show the town's prolonged and systemic failure to investigate and prosecute crimes.
A MyHorryNews.com and North Strand News investigation found that 75 percent of Atlantic Beach's general sessions court warrants — those reserved for the most severe crimes —were dismissed without an indictment (2014-2018). Just 9 percent of those cases resulted in a guilty plea.
In contrast, 91 percent of 41,235 Horry County warrants sent to general sessions court from 2014 through 2018 resulted in successful prosecution, meaning the accused was punished in some way, even if it was through a plea deal or a reduction in charges. Nearly 35 percent of those warrants ended in a guilty plea.
In some cases, Atlantic Beach police simply didn't show up to court. In others, the police department never sent prosecutors key documents or evidence.
"That's ridiculous," said University of South Carolina law professor Seth Stoughton, a former police officer who studies the criminal justice system. "That's not hard to do. You're literally talking about mailing something or driving something across town. It's difficult for me to fathom how, in the 21st century, an agency can't manage to provide reports."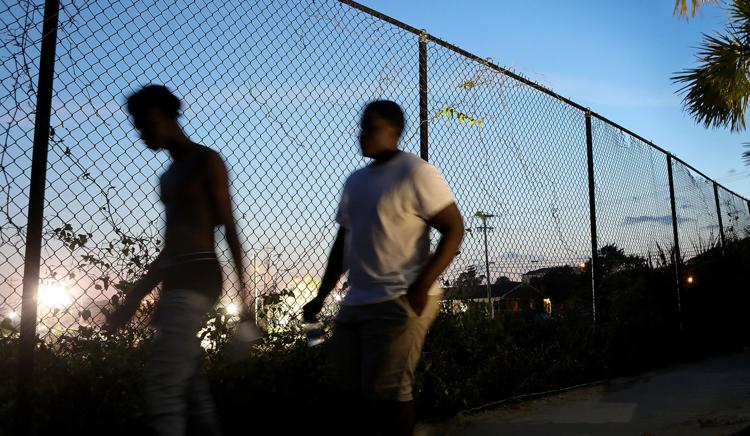 Although the community dates back to the 1930s, Atlantic Beach is known mainly for the Atlantic Beach BikeFest, which draws thousands of bikers every year for a music- and food-filled party over Memorial Day weekend. But among Horry County's attorney class, the town is known for something else: its dysfunctional police department.
"A big part of this is tax revenues are pretty low and it makes it difficult to maintain a consistent high level of service in law enforcement," said state Sen. Greg Hembree, R-Little River, who represents Dillon and Horry counties. "And it's hard to get people in there. I think it'd be a challenge to get employees that were high quality."
Surrounded by North Myrtle Beach, Atlantic Beach has a rich and complex history.
Public records indicate the town's budget is just over $750,000. Although the town would not produce a budget specifically for the police department in response to a public records request from the North Strand News, Atlantic Beach Police Chief Quentin Robinson said his agency's budget is around $283,000.
Robinson became an Atlantic Beach officer after leaving his job as a Florence County jailer, which was his first experience in law enforcement in South Carolina, according to state records. Two years after landing the officer job, Robinson was made chief of police. The department had three other officers as of October. Records show that two of them joined the department after being terminated from their last jobs at the Surfside Beach and Horry County police departments for policy violations, but Robinson said the violations were merely internal policy violations and didn't preclude them from employment at Atlantic Beach.
"I talked with both chiefs before I hired them and both of them are great officers," Robinson said. "Sometimes you don't work out at the agency you come from."
Myrtle Beach attorney Justin Lovely of the Lovely Law Firm said criminal defense attorneys normally get easy cases from the town because of its historically unorganized police department.
"They're not going to prosecute anything," he said.
In Slocum's case, she never heard from police after her initial interview and hospital stay. Police never told her when Timmons would end up in court.
The worst offenses
In South Carolina, general sessions court is reserved for the offenses that carry a potential punishment of more than 30 days in jail or a fine over $500. Anything less severe is handled in magistrate or municipal court.
The 15th Circuit Solicitor's Office has 38 case dismissal letters on file from the 54 criminal cases that Atlantic Beach sent through general sessions court for the five-year period from 2014 through 2018, according to records released in response to an S.C. Freedom of Information Act (FOIA) request. Those include 19 cases that were never prosecuted because the town didn't send the solicitor's office any admissible evidence or a case report.
In four cases, an officer did not show up to a court hearing. Some of the cases were dismissed in other ways, such as being dropped as part of a plea deal. The remainder of the 54 cases are active, disposed, or the solicitor's office doesn't have a dismissal letter on file.
Stoughton called that performance "simply unacceptable."
"The standard for an arrest warrant is the same for an indictment, we're talking about probable cause," Stoughton said. "The fact that there is a significant discrepancy in the warrants the agency gets and the indictments, suggests that there is a problem."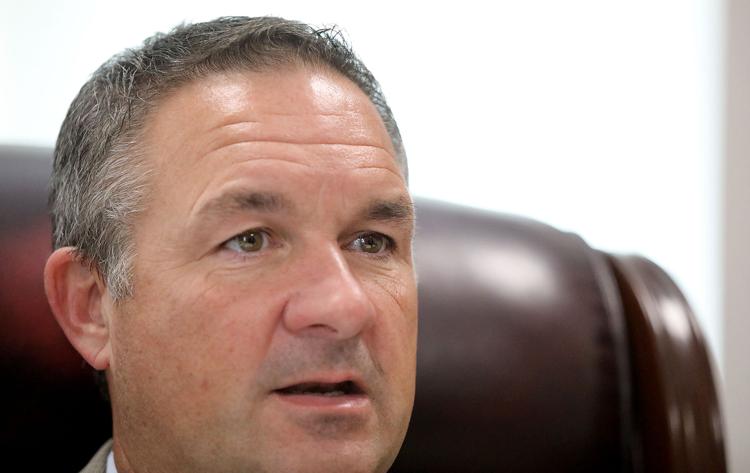 Solicitor Jimmy Richardson said a percentage that low isn't normal, but because Atlantic Beach makes up such a small fraction of the roughly 10,000 cases his office handles every year, he wasn't aware of the issue.
He said his office is under a case management order from Judge Steven John that dictates they move 80 percent of cases within a year. To meet that deadline, his office generally requires the police to turn over evidence within 30 days of an arrest. If that deadline isn't met, the cases are dismissed.
"We have a case management system that calls for the evidence or the discovery to be sent over within the first 30 days because we've got to send it up to the defense attorneys," Richardson said. "If we don't get it, we can't send it out and certainly we can't go forward with those cases."
Hembree, who served as the solicitor for Horry and Georgetown counties from 1999 to 2012, recalled a similar problem during his tenure with city-level cases, which were handled in courts for crimes less severe than those heard in general sessions. During that time, he said, the police department was an on-again, off-again agency. Sometimes, the town asked county police for help when it couldn't afford its own law enforcement.
"There were times, numerous times, when they didn't have a police department or they wouldn't have a city judge or they wouldn't have any city court," Hembree said. "And all the city court warrants would build up, they'd just be sitting there. We would get this backlog of cases that would be showing up on a court administration log and Atlantic Beach just wasn't dealing with them."
Hembree said it took a county magistrate judge to handle them, mostly dismissing cases because there was no evidence available.
"There were no case files. Files would just disappear," Hembree added. "There was nothing there."
Stoughton, the police officer-turned law professor, said there could be two explanations for the department's inept handling of criminal cases. "Either there is a huge process failure here, or officers just aren't writing their reports, and I'm not sure which one of those scares me more."
Atlantic Beach Mayor Jake Evans said he wasn't aware of his department's problems managing cases. He referred questions to other town officials.
"I am clueless," he said.
Robinson, who became interim police chief at the end of 2017 and officially got the job in 2018, said he knew of issues the department had in years past, but he has been working to reverse those trends.
"Since I took over, we've got a procedure in place that the guys have to send the case file in two days over there to the solicitor after they make an arrest and get all the evidence together," he said, adding that some cases are dropped when victims or witnesses don't cooperate. "I've heard about the past history. I wasn't in charge when a lot of the cases [were] getting dropped."
When he took over as chief, Robinson said he told his officers that they would need to be more responsible for following cases.
"Don't look for the chief to bail you out or tell you, 'You need to drop this case,'" Robinson said. "We're all adults here. I hold all my officers to a higher standard. I know Atlantic Beach has had a bad reputation, but we are moving in the right direction. It [does] take a little bit of time to get everything rolling in the right direction and get a lot of people on board, but we are heading that way."
After speaking with MyHorryNews.com about Atlantic Beach's police department, Richardson said he would contact town officials about the high percentage of cases being dismissed because of the failure to send over evidence. He also said he plans to notify the State Law Enforcement Division (SLED) about the situation.
Like she was 'nothing'
 The North Strand News does not typically identify individuals who report being sexually assaulted, but Slocum agreed to allow us to publish her account.
When she came to Atlantic Beach last year, Slocum was planning to meet up with a friend. But her friend left and didn't come back for several days. She couldn't afford another night at the Budget Inn where she was staying.
That's when John Timmons Jr., who was working at the motel in exchange for a room, offered her his space on the first floor of the Budget Inn.
Atlantic Beach police officer Willard Evans Jr. wrote in his report that Timmons held Slocum hostage in his hotel room where he assaulted her, raped her  for hours and wouldn't let her leave. Slocum said she was there for several days.
"He said he was well-known in that state and that no one would believe me and that he was well-established and that if I screamed or anything, that he would kill me," she said. A police report states that Slocum gave officers the same information.
Timmons, whose criminal history includes several cocaine-related charges, denied raping Slocum in an interview with myhorrynews.com.
"In the name of Jesus, never went that way," Timmons said. "I had sex with her one time. When I got arrested from that, that [taught] me a lesson: don't help nobody."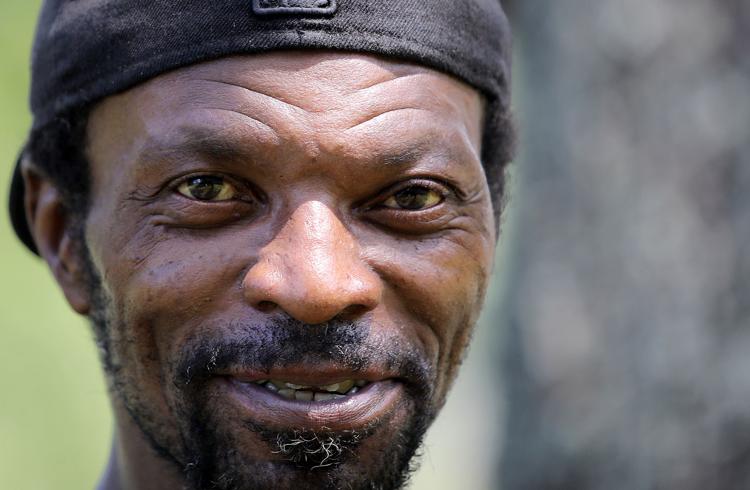 Timmons said he does know the mayor's relatives
"I know the whole family," he said. "I used to be at the beach a long time ago. They're some good people."
Jake Evans, the mayor, said he does not know Timmons.
Prior to his arrest in Slocum's case, Timmons said he had never been accused of rape. A SLED background check showed no previous sexual assault charges.
"I had hard sex with 'em, but they ain't never accused me of rape," Timmons said. "Some of them like it hard. I don't know why."
Timmons maintains the two only had sex once – on the second night she stayed with him – and that it was consensual. His timeline of events roughly matches Slocum's account, except for Slocum's rape and assault allegations.
 "I'm just trying to help this lady, you know what I'm saying?" he explained. "But on the third day, she left."
After getting out of the motel, Slocum contacted her friend who called an ambulance. She stands by the account she gave the police.
"He was really, really crazy," Slocum said. "When he was at work, he was this nice, wonderful person. And then when he was by himself, he was insane."
Although Horry County police officers were the first on scene, they turned the case over to Atlantic Beach, where the incident reportedly occurred. Slocum was taken to Grand Strand Medical Center where a rape kit was performed. Officer Evans interviewed Slocum at the hospital and never spoke to her again.
Timmons said officers didn't try to interview him, either.
"They put me in jail, ain't nobody ever came to ask me what happened or nothing," Timmons said. "It was dirty, it was really nasty. It was really wrong because I did not rape that girl. I didn't."
Timmons said an officer came to his room at the Budget Inn, telling him he wanted to talk. When he stepped out, the officer arrested him.
"They ain't put me in them rooms they put you in and ask you what happened, talk to you and see what happened," Timmons said. "I wrote no statement or nothing. That's how that thing went."
Atlantic Beach police admitted they never interviewed Slocum again after the initial hospital visit.
"The phone number that the victim provided was not working and she is not from the Horry County area," said arresting officer Willard Evans, who now works for another agency outside the area.
Willard Evans said he didn't hear about the case again after Timmons' arrest, and said he hasn't received any other notices about Slocum's case.
"I'm not pleased with a lot of stuff that came out with that case because I felt the case was handled wrong from both ends," said Robinson, the chief. "There was a lot of information that was left out. There were some stories that weren't adding up. I felt that case should have been investigated a whole lot more."
Robinson said he doesn't know why his officer didn't try to follow up with Slocum.
"All my guys are supposed to do a follow-up interview," he said. "When they go to the hospital for a rape kit …, they're supposed to go up there and interview the victim and get all the information they can to find out what's going on."
The chief said that he personally spoke with Timmons briefly after he got out of jail to find out more information.
"He was supposed to come back to the police department to do a formal interview with me but he never showed up," he said.
Timmons, who has moved to North Carolina, said he stopped working at the motel after the rape accusation.
SLED confirmed that it received a rape kit from Atlantic Beach for this case on Aug. 24, 2018. A SLED spokesman said in an email that testing was complete and the results were available to Atlantic Beach police.
Robinson, however, didn't know that evidence had been processed.
"I have to check. I'm not sure that we got that back from SLED yet," he said. "I'm not 100 percent sure if it's back. It might be, but I'm not 100 percent sure."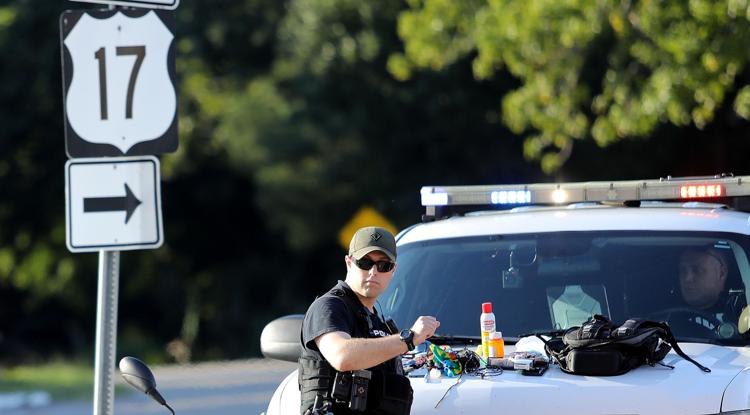 No follow-up
Stoughton, the law professor, said it was "appalling" that officers didn't follow up with Slocum because of a faulty phone number.
"You can try a whole range of ways to get ahold of them, assuming you didn't already get the address when you spoke to the person originally," he said. "The fact that there is some investigation difficulty doesn't mean that you stop investigating. That sounds like a lack of effort or a lack of resources, both of which are a huge problem."
Although the Atlantic Beach police department could not reach Slocum while she was still staying in the area,  reporters were able to contact and interview her in Florida, where she currently resides. Willard Evans did not respond to requests for additional comment.
Rodger Gamble was charged with assault and battery in November 2016 after police said he too…
Richardson, the solicitor, said when his office is trying to reach someone, they try other methods if a phone call doesn't work.
"I don't know what sort of stressors that that department has on it," he said. "I know with us, if we can't make contact by the number they've given us, we do try to go through other sources to try to find a new number. If we can't reach them by phone, we try to reach them by mail, that sort of stuff. We go through several ways trying to communicate."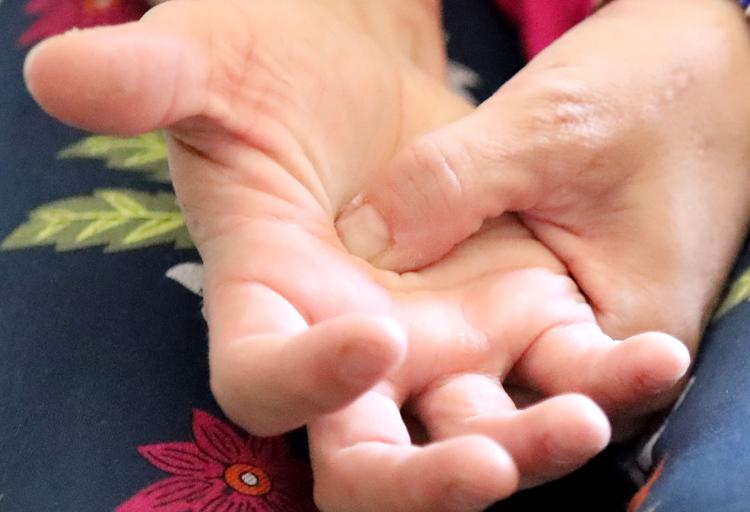 Katrina Morrison, who runs the nonprofit organization Retreat With Dignity, provided housing for Slocum from the time she was released from the hospital until late November. She said Atlantic Beach officers never attempted to contact her organization, nor the Rape Crisis Center, in an effort to find Slocum.
"She was genuinely fearful of her life," Morrison said.
Stoughton, who has worked as both a patrol officer and an investigator, said contacting victims is routine police work.
"It doesn't take Sherlock Holmes or Batman to figure out [that] when you're trying to figure out where someone went, you go to the last place they were and you ask," he said. "That's not ground-breaking, that's investigating 101. A lot of what investigators do is find witnesses. They're out pounding the pavement. We're not talking about analyzing DNA evidence. We're talking about basic steps."
During a preliminary hearing on Oct. 26, two months after Slocum filed the police report, Judge Benjamin Allen said Atlantic Beach had been warned that if no one from their police department showed up at the hearing, the case would be dismissed.
"The clerk has informed me that they were informed last month to have somebody here if they wanted to move forward with the prosecution," Allen said, banging his gavel as he dismissed the case. 
"If the officer doesn't want to show up to court, they don't have to prosecute a case?" Morrison asked. "That doesn't make any sense whatsoever."
The solicitor said if a case is dismissed at a preliminary hearing, his policy is not to directly indict.
"Being here 20 years, I may have directly indicted cases maybe 10 times," Richardson said. "If the argument is, the officer says 'I didn't go,' unless it's an extreme travesty of justice, what tells me you'll go the next time? If you don't show up, you don't show up. This was your time. I had somebody there, you should have had somebody there."
'The M.O. of the Atlantic Beach Police Department'
Attorney Amy Lawrence with the Lovely Law Firm said Atlantic Beach has a history of not investigating crimes.
"The sheer fact that the police department didn't go back and interview [Slocum]… is a travesty and it's heart-breaking," Lawrence said. "That blood is on their hands. This is investigating cases 101. But this is also the M.O. of Atlantic Beach Police Department. They do not fully investigate cases if they investigate at all. I've seen it in all kinds of cases, not just rape cases."
Lawrence's assertion is backed by public records.
Seventy-five percent of warrants the town scheduled for general sessions court in the last five years were dismissed without even an indictment, much less an actual conviction. And 19 of the 38 case dismissal letters the solicitor's office has on file for that time period show that Atlantic Beach failed to send any evidence necessary for prosecuting the cases.
Atlantic Beach warrants that were dismissed without an indictment over the past five years include beatings, child neglect and firing guns into residences.
"It's tough if you're a small town and you're incorporated, then you're responsible for patrolling the interior of that jurisdiction," Richardson said. "That small-town problem is tough. There's no doubt about that."
But if an agency doesn't have the resources to investigate, Stoughton said, the case should be turned over to departments with that capability. 
In Slocum's case, Horry County police were the first on scene. But the incident occurred in Atlantic Beach, which ultimately retained control of the case.
"Investigations have to be thorough; they have to be fair; they have to be objective," Stoughton said, adding that without the proper resources, the "agency is failing its obligation to the public. You shouldn't put it on a back shelf because you can't do it, you should hand the case over to an agency that can investigate it appropriately."
In November of 2017, Donald Reinhardt Jr., a bouncer at Thee Dollhouse, was charged with the…
Richardson said Atlantic Beach can call Horry County police or the sheriff's department if it needs help. The solicitor's office also has four investigators, but they don't have the time to re-investigate every case.
"I'll describe it like this: if you've made the cake, we'll do the icing," Richardson said. "But we've got to take cases from Atlantic Beach, from Myrtle Beach, from North Myrtle Beach, from 17 different agencies between Horry and Georgetown counties. We can't make all of these cakes. And I don't think the community wants the solicitor's office making the cases and then going out and prosecuting them."
Despite the problems, Richardson said he believes chief Robinson is doing his best.
"His heart is in the right place, he's trying to do the best he can for the town, and we've done a few things to try to help them," Richardson said. "I just think it's got a lot of problems and not a lot of resources."
No accountability
The problems with the Atlantic Beach police aren't just a recent phenomenon, but there's no way to hold the town accountable without evidence of criminal wrongdoing, Richardson said. A lack of turning in paperwork has never been enough for him to call SLED.
And the problems pre-date Richardson. The town has had a reputation for dishonest dealings and political targeting for years.
Ultimately, the town's police department is accountable to the town council, which has been plagued by election scandals. But if the town council can't or won't fix its police department, there aren't a lot of remedies left. SLED can't investigate if there's no evidence of criminal wrongdoing, and Richardson said he hasn't called SLED in the past because of a failure to turn in paperwork.
"There really isn't any accountability," Hembree, the state lawmaker, said. "The city, the mayor and council… the police chief works for them ultimately. So they have to hold that police department accountable. If that police department is failing, they're failing and it goes on. That's the failure of leadership. How do you hold that city council accountable? There really is no way to do that. So if the city council either doesn't care or doesn't know how to manage that police department, then you're just stuck."
Robinson said he's taking the department in a different direction, adding that "people are so used to the police department being laid back and getting away with a lot of stuff, but now we're going in a new direction."
The chief said townspeople are happier with the police department than they used to be, an assertion supported by The Rev. Windy Price, who leads the non-denominational Ocean View Christian Community Church – formerly the Atlantic Beach Christian Methodist Episcopal. Price said she was harassed on-and-off by police between 2004 and 2009, when she and her husband were arrested by police for a building code violation at her church. It was the same year she ran for and won a seat on the town's council, although the town didn't seat her right away. It took a legal battle and a state supreme court decision before she was able to join council in 2011.
She claimed the arrest was illegal and sued the town, eventually reaching a settlement.
The Rev. Windy Price, who leads the non-denominational Ocean View Christian Community Church…
"I just haven't had anyone to bother us right now, and I think it's because the Spirit of the Lord told me that that season of oppression is over," Price said. "Because it's hard to do the work of the Lord and you've got to fight an entire government."
And Robinson also said that under his leadership, officers would start following through with their cases.
"I'm on my officers every day about turning in reports," he said. "Make sure you tag evidence, make sure you get witness statements, victim statements. If you're going forward with something in general sessions, make sure you prosecute it, if you're going to traffic court, make sure you prosecute it. Make sure you get the right paperwork. Make sure you do everything that you're supposed to."
Despite Robinson's insistence that the department is changing, Slocum didn't see an agency seeking reform. She said officers treated her like she was "nothing."
"Like I wasn't worthy of their time," she said. "A disabled person in a wheelchair who's homeless. They treated me like it was my fault."