Like mother, like daughter, Tasjunique Zhanea Graham and her 3 year-old daughter Bailey Simon always wore a smirk or a smile. They were a light in the world of those who knew them until their lives were extinguished in a tragic double-murder on Sept. 28. 
"Bailey's a walking image of her," said Graham's god brother and lifelong friend, Treyshawn Gore. "Always smiling, loving, caring; would want to come up and hug you just for no reason. As I remember Tasjunique, she wore the biggest smile, even as kids, and still as adults she wore the biggest smile there was."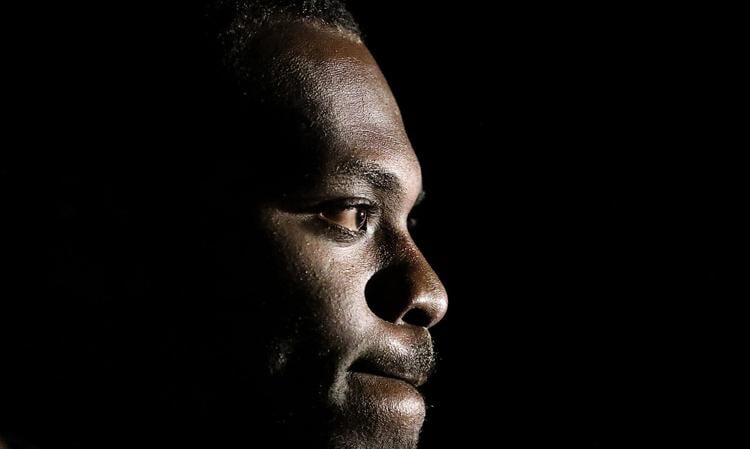 They were both happy and generous people as children, and the 23 year-old mother kept her same childhood personality into adulthood. 
"Tasjunique was a very sweet person," said Suzanne Gore, Treyshawn's mother and Bailey's god grandmother. "If she could help you in any way, she would. Even as a child, she would give you the shirt off her back if she had to." 
That personality "never changed," said Graham's aunt, Dean Longs. "That's just how she was. As a child… always willing to share. Always willing to share, and I admired that about her."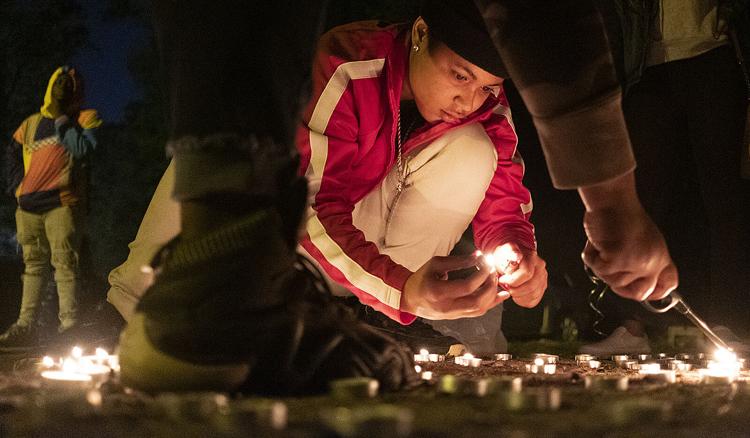 Graham was in the South Carolina National Guard serving as a truck driver, and Longs said she also worked in the nursing field and was inseparable from her daughter.
"I was very proud of her, being in the military, going to school, being a mom, raising this baby and knowing what she wanted out of life," said Graham's aunt. "She knew what she wanted out of life, and she had the best for her daughter, because her parents made sure [Graham] had the best." 
Graham, known by her nickname, "Nique," went to Conway Elementary School and then Conway Middle School with Treyshawn Gore, and they both graduated high school from the Academy for Technology and Academics.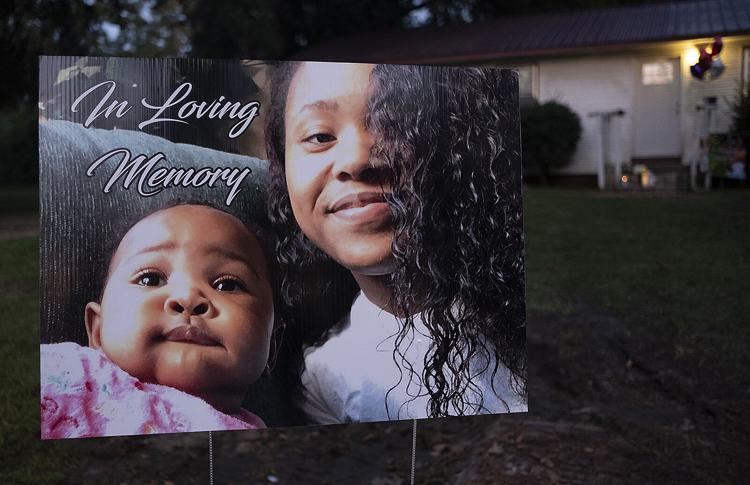 After high school, Graham joined the National Guard in 2015, and Treyshawn Gore joined a year later. They had the same recruiter and were both stationed in Myrtle Beach working as truck drivers, he said.
Treyshawn Gore said they would rely on each other and learn from each other during missions.
"I would trust her with my life, as well as [she would] trust me with hers," he said. "Hurricane Florence or Hurricane Irma, anything that came down, we would both take care of it. Even with missions going from Conway to Columbia, taking care of dry fires or live fires with artillery units. We would make sure that every unit had the right amount of ammo, we would make sure every soldier is secure when we moved them around." 
Gore, a sergeant, said Graham was also going to make sergeant in several months. Graham's family already had a history of military service said her uncle, Gene Pyatt, and Gore said they both joined the military in part because of the retirement benefits.
"Within 20 years, we could have been both sitting on a front porch somewhere laughing and joking… just having a good time together, and our family would have been taken care of, and we both would have known that what we did was the right thing to do," he said.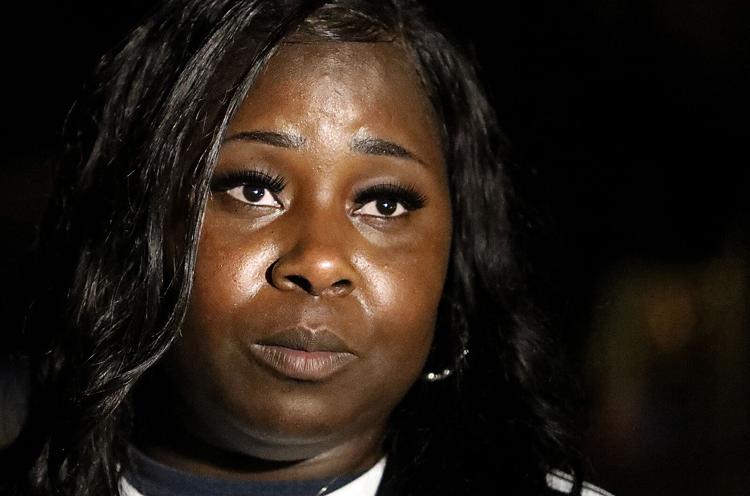 Bailey, sometimes called by her nickname "Fatback," was also a generous soul and a fan of the song "Baby Shark." 
"I remember when Bailey was first born, she would always stick her tongue at me, like she'd open her eyes, stick her tongue out and then close her eyes," Treyshawn Gore said. "And then when she was able to walk and talk a little bit, she would always sing 'Baby Shark,' which was her favorite thing. She would love to talk to me about that."  
When Bailey got older, she would call Gore while he was deployed. 
"She would Facetime me, 'Oh I didn't mean to call you,' then she'd hang up and call you back and ask you how you're doing, talk to you a little bit, and then she'll hang up again with the most beautiful smile ever," he said. "Bailey was just always full of joy. You couldn't do nothing but laugh and joke with her."   
Bailey's god grandmother said she would babysit on the weekends, joking that she felt like a kidnapper because she never wanted to give Bailey back. 
"Bailey, you could be sad, she'll come up to you… she'd give you a hug, she'd just uplift you," Suzanne Gore said. "And Tasjunique as well, so yea, Bailey did get that from her mom." 
She said Bailey and her mother would lift the spirits of anyone they met.
"She brings so much joy and peace to anybody she'd come in contact with, which I know she did me," Gore added. "She brought me plenty of love and joy, and that's why I'm able to smile today."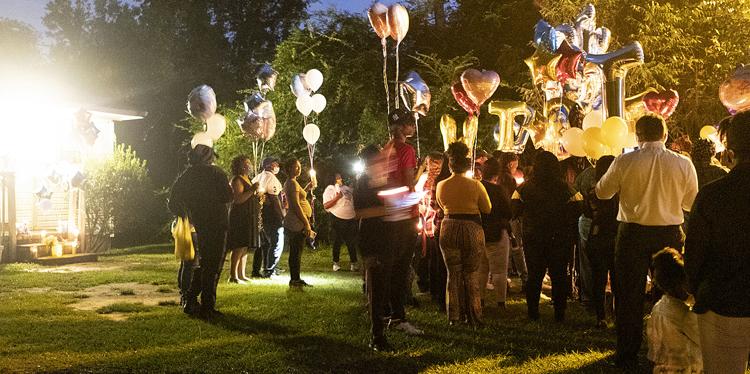 The family held a vigil for Graham and her daughter last week at the Conway house where they were murdered. A little pink tricycle was still parked in the yard, illuminated by dozens of candles carried by her friends and family. 
Pyatt couldn't make it to the vigil, but stopped by the next day. The prayer candles that had been arranged in a circle in Graham's yard on Suggs Street were still lit.
Pyatt said Graham came from a big family who loved her, and said her parents are still mourning the loss. 
"I love my niece that's gone," Pyatt said, blinking back tears. "Nique was just a joyful person. Her and her baby were just joyful people. Just good people. They just did right by their parents." 
Graham, who had a "rainbow" personality, always paid careful attention to her appearance, and lived by the mantra of look good, feel good, her friends and family said. 
"If anybody know Nique the way I know her, she's the most wonderful person there is in the world,"  said Treyshawn Gore. "She touched so many lives, and if she didn't touch your life, she would have changed your whole life with one beautiful smile." 
The FBI is assisting in the murder investigation. No arrests have been made.