Jamie Devon Johnson Jr. was funny and outgoing to those who knew him, and serious around those who didn't, according to his mother and girlfriend. 
"A lot of people that didn't know him thought he was, what'd they say, 'hard?' He had a rough life," said his mother, Lucinda Johnson. "If you didn't know him, then he came across as a badass, and that's because he didn't want to seem weak to people that didn't know him. But those of us that knew him knew how good of a heart he had, and how loving he is."
He was a hard worker who helped out around the house, and had aspirations to be a father and a business owner, they said.
But all of Johnson's unrealized potential ended on September 12, when he was shot to death in his Chevy Tahoe outside of Conway near the intersection of D Street and Rose Moss Road. His mother said it was a robbery attempt gone wrong. So far, six people have been arrested and charged with murder in connection with the shooting. 
"The detective told me that he was supposedly getting robbed. I guess they knew Jamie and they knew he always had money and all that stuff," said Johnson. "So they were going to rob him, and apparently they got out and started shooting to scare him. And one decided to shoot the windshield and got him in the back of the head, because he was turned around trying to back up to get away, and they shot him in the back of the head." 
It was exactly 19 years and 6 months to the day since he was born at Conway Medical Center. 
Johnson's mother still remembers his birth. Triplets were being born down the hall, and the nurses increased her dose of Petocin to induce labor before the triplets were born. Her blood pressure went up so the nurses put her on magnesium sulfate to bring it back down. 
"If they wouldn't have gotten it under control, they would have lost me and him," she said. "When my mom had me, I ripped her from hole to hole and her heart stopped beating (nurses eventually revived her). And he did the same thing to me. I remember saying 'God, you're not taking me until I know my baby's okay,' and I got to hear him crying, so I knew everything was okay."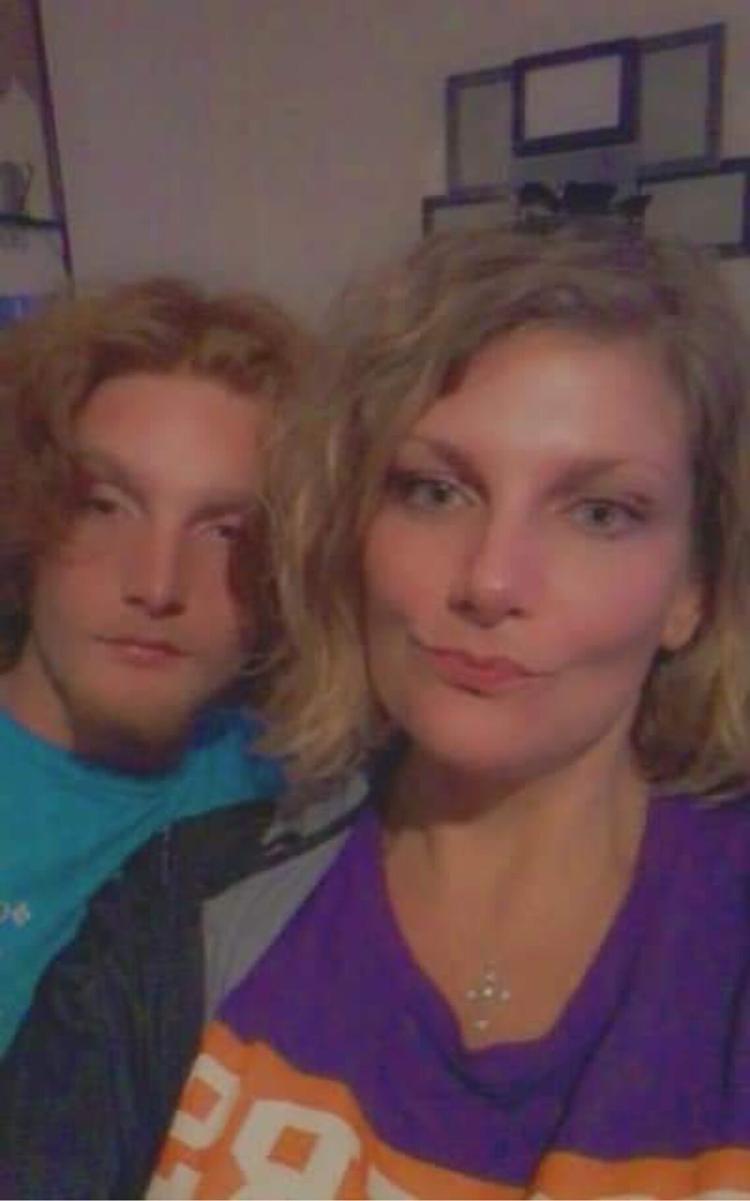 Growing up, Jamie was an "easy kid," his mother said. He attended Pee Dee Elementary, Whittemore Park Middle, Aynor High and Conway High.
"I know a lot of people say that they had a hard time potty-training or getting their kids to do things, but it's like, I told him how to do something one time, and he would just do it," Johnson said. "He didn't start getting into any trouble until middle school when he was trying to figure himself out, puberty and all that stuff. I would mess with him. Every day I'd ask him when he got out of school, I'd be like, 'You got any new hair growth in strange places?' and he'd be like 'Mom, stop.'" 
Jamie was into sports, especially baseball, basketball and football. He played junior varsity football for one year at Aynor High School, his mom said. "He was a sports kids. Everything ball. That's all he loved to do, is ball." 
As a child, Jamie's big, goofy personality was on full display. His mother recalls water gun fights with tussles over the hose to get an advantage, and so called "paint wars." 
"We would be painting pictures and we would just start rubbing paint on each other and it just got to be a huge mess and it was everywhere," she said. "But we had a ball." 
Jamie had a habit of picking on his siblings so they would be tough enough to take care of themselves, she added, but was always willing to help out around the house. 
If anything needed a repair, he would take care of it. 
"Just around the house, when he lived at home, he would always help fix things," Johnson recalled. "And he's like, 'We're gonna figure this out, mama, we can do this.' He had to grow up fast."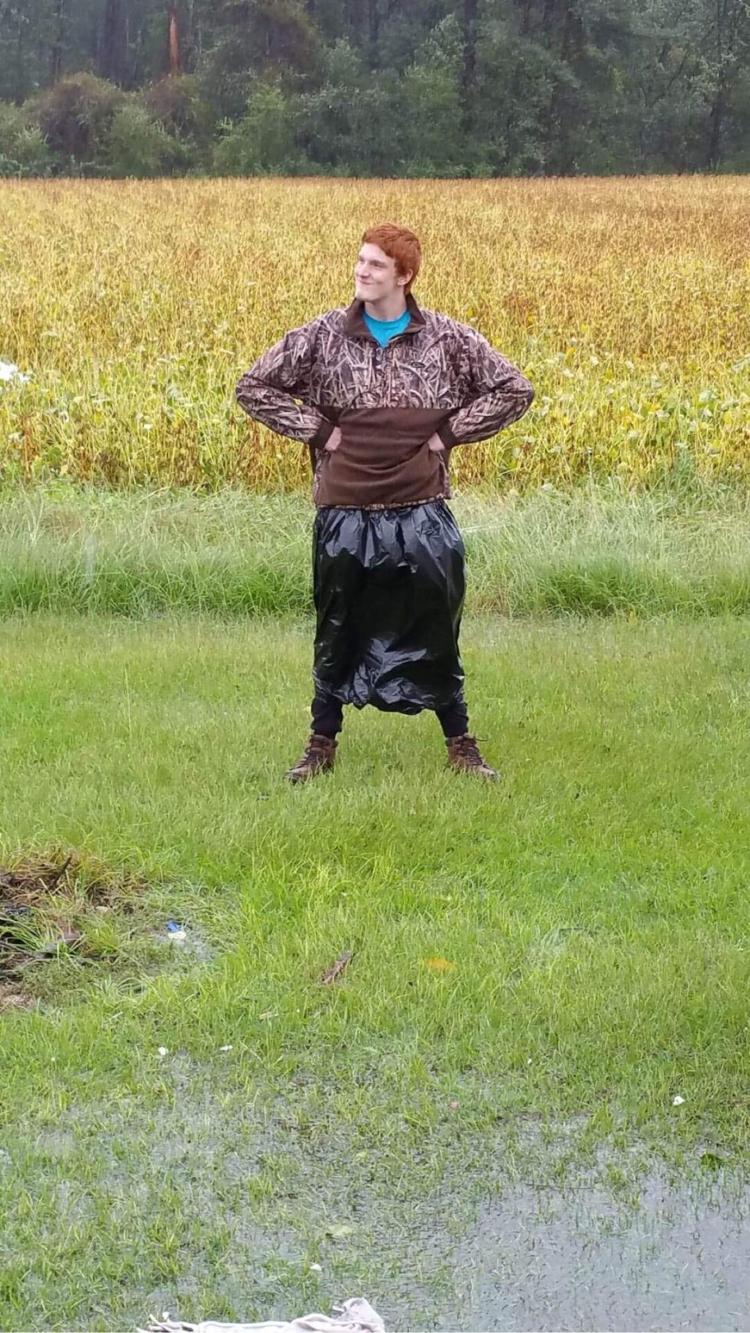 Jamie met his girlfriend Britney Milam in October 2019 through a mutual friend while Milam was working at Sonic. They started dating on November 18, 2019, Milam said. 
"His smile was definitely something really attractive," Milam said. "And his eyes, his face in general. His teeth were so straight and white, he really took care of himself. He was like a neat person when I first met him, and I think that's something I'll always remember." 
They lived together in a house on Highway 378, Milam said, adding that Jamie would do anything he put his mind to, whether it was repairing a broken cabinet or fixing the starter on his truck after spending the day watching Youtube videos so he knew what to do. 
"He got underneath the truck and he was fixing it with the tools, and he was like, 'hand me this, hand me that,' and 'give me water,'" Milam said. "It was just a funny moment.  I was spraying water on him trying to cheer him up, because he was upset about the truck getting broke down. And I remember when he finally got it fixed he had the biggest smile on his face, and he was just so proud of himself." 
During the last couple years of his life, Jamie worked at Monarch Roofing. The job was a good fit for him because he was a hard worker who didn't mind the sun. 
"He would take pictures of the sky and the ocean together, because I didn't like heights," Milam said. "So every time he'd send a picture, I'd like freak out, like 'Oh my God, move back, get back in the center.'"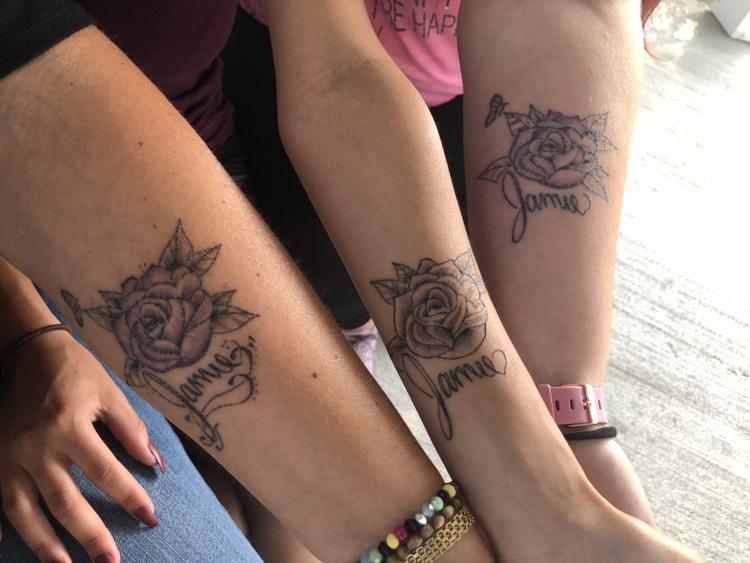 Although Jamie didn't graduate high school, he wanted to go back for his GED and then attend college to get a degree in business. Milam said he wanted to start his own construction or roofing business after learning the trade at Monarch. 
"I graduated but I wanted to go back to school, so we were talking about going back to school around the same time," she said. 
Milam and Johnson both said Jamie would have been a great father. 
"That was his dream, his plan, to be a father," Johnson said.
"I feel like he would have been an amazing father," added Milam, "and someone really took that away from him." 
Weeks after Jamie's funeral service, his mother still carried his ashes in an urn strapped to her chest. 
"This is him. He's always with me," she said. "He's my baby. He was the first love of my life. He goes everywhere I go. Like a little baby."