The night of July 14, Sebastian Kaisk ran into Tyler Schaeffer on a dark street in Windy Hill across U.S. 17 on the airport side of the North Myrtle Beach neighborhood.
That same night, Tyler's best friend Heather Durfee was having trouble sleeping.
"I didn't sleep at all," Durfee said. "That night I didn't even know. I just couldn't sleep. It was the next day I found out."
A phone call came with bad news: Tyler was dead.
What caused the altercation isn't clear. Depending on whom you ask, it was about stolen marijuana or an argument over $200.
But according to a North Myrtle Beach police report, Sebastian shot Tyler, walked away, and came back to put another bullet in him at close range. 
Neither man's life had been easy. Tyler's problem was heroin addiction, which stemmed from his drug use as a teen. Sebastian, his mother said, had been in and out of foster homes and institutions after the state Department of Social Services took custody of him as an infant.
Friends and family of the men describe two people who could have been on the verge of turning their lives around.  
They just never quite got there. 
An adventurer with a sense of humor 
Tyler Schaeffer grew up near S.C. 90 and S.C. 22. His sister Angela Schaeffer and grandmother Jean Tresselt described him as a fearless rascal with a sense of humor. 
"He had a killer personality. He was just outgoing," Schaeffer said. "He got along with everyone. It didn't matter who you were or what your background or style or anything. Tyler got along with everyone. He just had a charisma about him. And he was hilarious. He knew how to make someone laugh."
When the brother and sister were younger, they would catch snakes and keep them as pets, Schaeffer said. "We had a little treehouse next to the house that we used to hang out in, and we had a tire swing right there."
Tyler had a great energy, said his grandmother, and it would sometimes appear that "he had light streaming out of those pretty blue eyes." He would do backflips off her balcony and occasionally got into mischief, like the time he set off alarms at the airport when he opened the wrong door.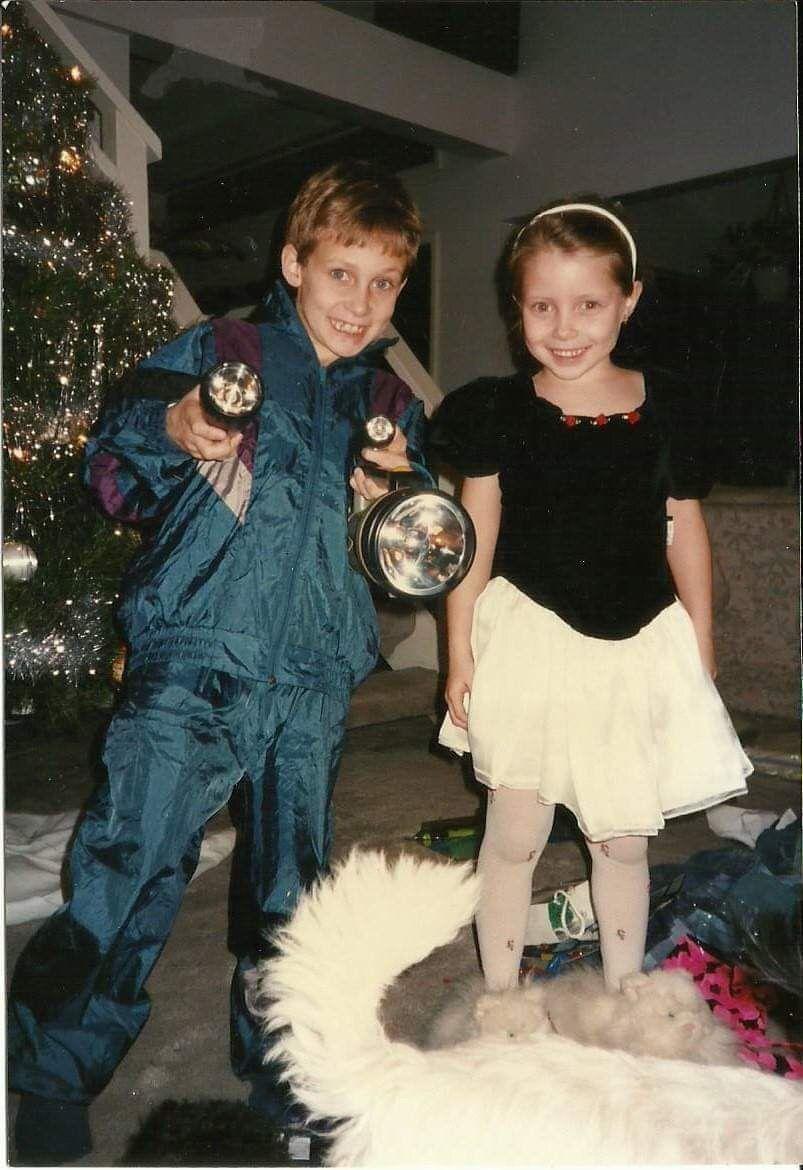 He was an adventurer. Tresselt described one episode where Tyler had gone out on a sailboat with his uncle Fred when the mast broke. Despite telling his uncle "we're screwed" after a brief assessment of the situation, he held the sails up enough to catch some wind and get them back to shore. 
"They got a big applause when they got back," she added.
While Tyler's childhood wasn't bad, things got worse as he got older. 
"When we were teenagers a lot of things happened to us," Schaeffer said. "Everyone around us just got involved in the whole drug scene and people losing their houses, losing their family, losing their friends. We had to pretty much take care of ourselves at that point."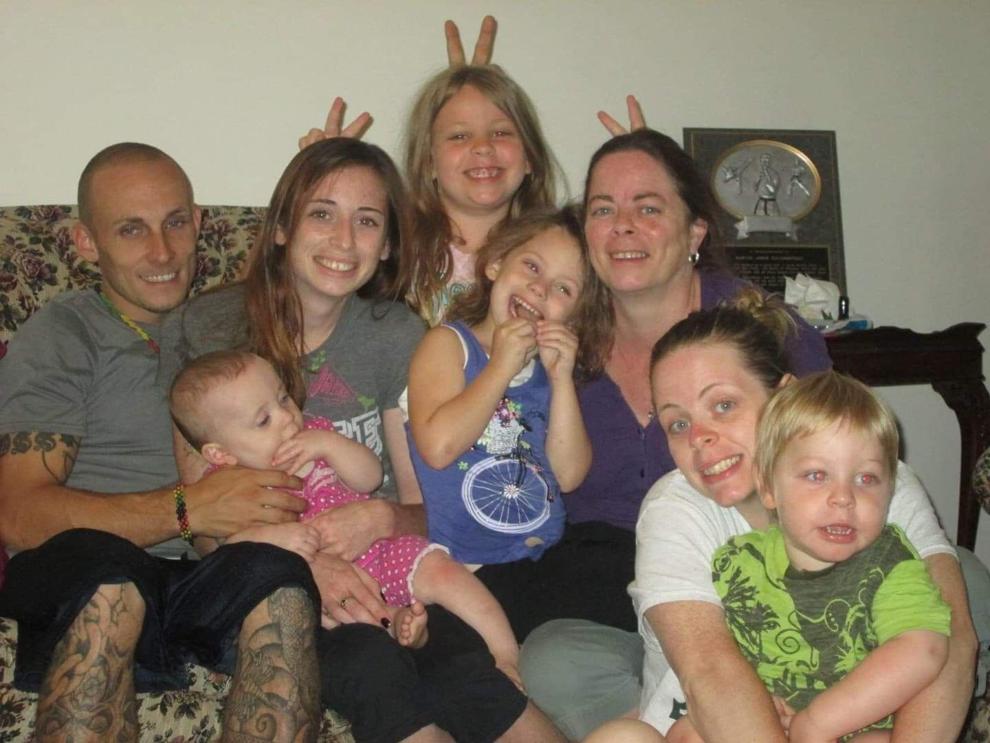 That included the siblings' parents. Schaeffer said their mother was an alcoholic and their father was a drug addict.
"We did have it good at one point, and then everything just started going downhill and we ended up losing our home and everything over it," Schaeffer said. "It was just being an addict, you just lose everything. You can't afford to live because you've got to afford your addiction before you can do everything else and take care of your kids and provide for them."
When Tyler was in his late teens, he also got involved in the drug scene, his sister said. Durfee said he stayed away from alcohol, though, having seen the effect it had on his family.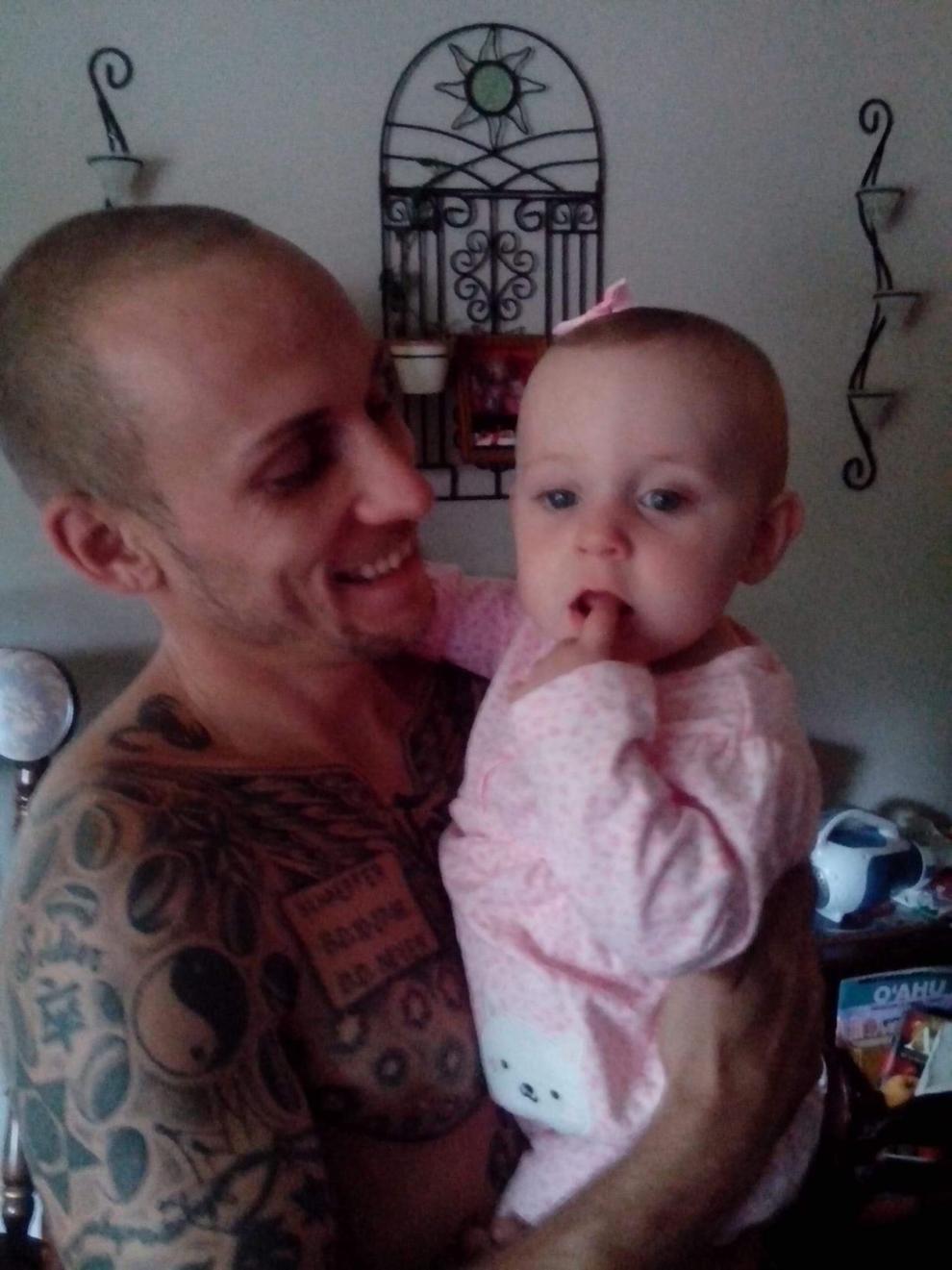 "We have a drug epidemic in this country and we don't have a solution because we made prison the solution," Tresselt said. "It's a medical problem, it's an emotional, psychological problem. It's not a criminal problem."
Durfee said Tyler had the same great energy he'd had since childhood, both before and after he got involved with drugs. 
"The world needs to know, don't ever judge a book by its cover," said Durfee, who once let Tyler stay with her and detox while she helped him get clean. "I knew Tyler before he ever, ever got so deep into what he was in. I knew him before that."
Durfee said Tyler always made time to see her when things were going rough. If she needed to talk, Tyler would make sure the drugs were cleared out of wherever he was staying.
She wouldn't even need to knock.
"I just opened the door, and he'd clear the whole house out," Durfee said. "And we'd just sit and talk. And I don't have that now. Whenever [stuff] gets bad, I can't even walk across the street and go see my friend anymore."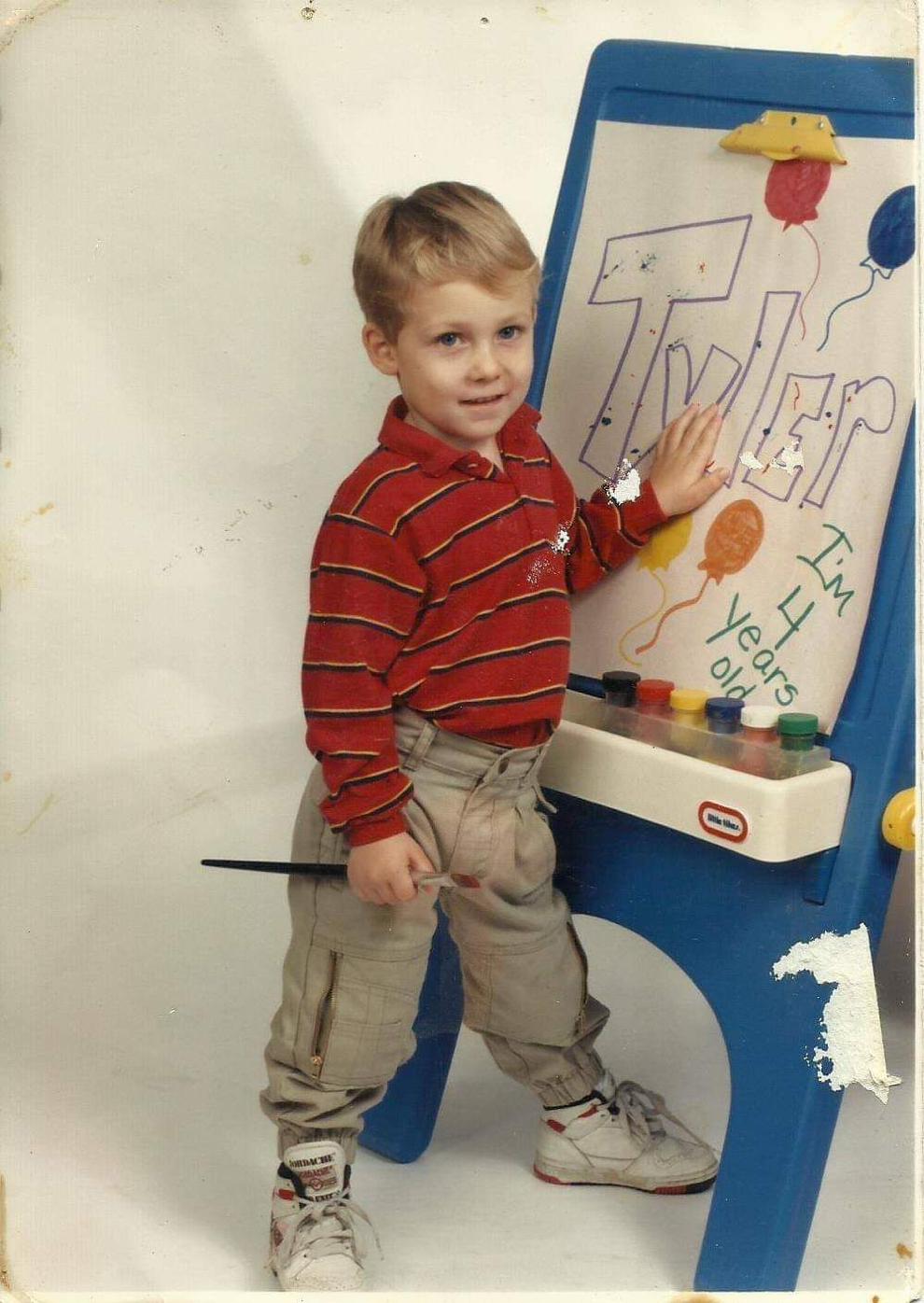 By the time he died, Tyler was a heroin user with a criminal record.
But the week after his death, he was supposed to try and enroll in Medicare so he could get treatment for his addiction, said his grandmother. 
"It seemed to me that Tyler was really saying 'I've got to change my life,' but sometimes they just leave the planet," she said. 
Even through addiction, Tyler's friends and family still have great memories of the adventurous father of three. 
Durfee recalled Tyler having an artistic side that he never took advantage of.
"Tyler, not only can he sing, he was an artist; he could draw," Durfee said. "He was so smart. That's why I would get so mad at him. He was so talented and so smart. He settled. He settled and it made me mad, and he knew it."
Tresselt said her grandson touched a lot of lives.
"There were things he did that were wrong, but things that he did that were great," Tresselt said. "And it seems like he balanced an awful lot of things out.
"There's no way you know how Tyler could have turned out, would have turned out. It is what it is."
A boy who loved his mama
When Tyler was in his early teens, Sebastian Kaisk was born at Grand Strand Medical Center.  
Sebastian didn't have a good childhood, if he had one at all. 
His mother, Miranda Kaisk, said DSS took custody of Sebastian at the hospital because she had smoked marijuana prior to his birth. She said Sebastian got shuffled around multiple foster homes and institutions before he turned 18.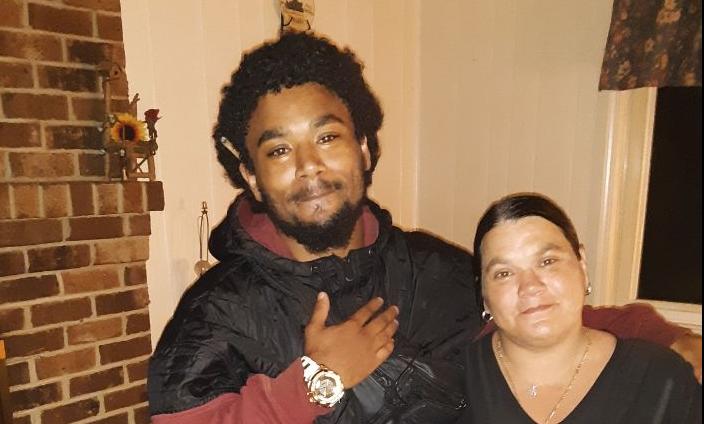 "The boy just wanted some love and couldn't even get it nowhere," Kaisk said. "On top of that, he knows he had sisters. They could stay at home with mom, but he couldn't, so I don't think he quite understood that."  
Kaisk said Sebastian was abused during his childhood, and blames his anger issues for leading to the fatal shooting.
"He's been all over South Carolina from institutions to homes," she said. "But the thing is, I don't think they ever tried to help him. How come they never tried to help him, place him somewhere that they would help him with that kind of problem?  It seems like they just fed him, you know, fed the problem." 
Outside of his anger issues, Kaisk said Sebastian was generally polite, full of "yes ma'ams" and "yes sirs." She said he was always coming over to make sure she was OK. 
"He came over at least every day or every other day and checked on me," she said. "'Mom, you need me to go to the store? Mom, you need me to do anything for you?' He checked on me on a regular basis." 
C'aira Ward, Sebastian's friend of about three years, described him as a sweet person who put others first. 
"He was really protective and caring," Ward said. "He would call me in the middle of the day just to check on me and make sure I was OK. He really cared about family. His mom played a big role in his life. He was an overall good person." 
She said Sebastian was trying to get his GED at the time of the shooting. Sebastian's mom said he had been thinking about joining the Army. 
"He told me he really wanted to be an underwater welder and then he switched it up," Ward said. "He was really trying to decide what he wanted to do." 
Sebastian also like to sing, she added. Ward said when she was sad, Sebastian would sing or crack jokes until she felt better.
"As long as I've known him, he just always loved to sing; in the car or around the house," she said. "If he was cooking, he'd be singing. He had an amazing voice, he really did love to sing."
The shooting
Whatever Sebastian's potential as a singer, welder or military service member would have been, the trajectory of his life changed on July 14.
"I wish I knew what his mind state was at the time," Ward said.
Before the shooting, Sebastian and Tyler had briefly been friends, and at one point, roommates, according to their families. 
Kaisk said Sebastian had given some pot to Tyler for safekeeping while he was at work, and got mad when Tyler disappeared for several days. Tyler's family said the disagreement was over $200.
Kaisk said she had lent Tyler some money in the past because she felt sorry for him, but she didn't want Sebastian and Tyler hanging out together. 
"I probably gave that boy like $40 and I never seen it again," Kaisk said. "I told Sebastian, 'Look, he's bad news, stay away from him.' And then some dumbass over there in Atlantic Beach gave him a gun."
Kaisk and her boyfriend weren't happy about the gun, and told Sebastian to get rid of it. 
"When we seen the gun, we're like, 'We don't know where you got that from, but wherever you got it from, you need to take it back,'" she said. "I thought he took it back to the guy because I didn't see it no more after that. So I thought he got rid of it, but I guess not."
Shortly before midnight on July 14, Sebastian ran into Tyler near the intersection of 38th Avenue South and Smith Street, according to a police report. 
After the shooting, Sebastian ran to his mom's house, asking for a haircut. It was past midnight, and Sebastian decided to cut his own hair.
Kaisk knew something was up. 
"He ran straight to me, I guess, after he shot him," Kaisk said. "He ran straight to Mama. When he come in, he was like, 'Mom, cut my hair.' But he's been asking me to cut his hair for some time. I'm like, 'It's 12 O'clock at night.' He's like, 'Well, give me the clippers, I'll do most of it.' I went in there, he grabbed me like, 'Mom I love you.' I could sense something just wasn't right."
The police report says Sebastian admitted to the shooting after he was arrested and his rights had been read to him. 
Now he's in jail, facing years in prison. He's talked to his mom several times since his arrest.
"He said 'Mom, I made a mistake," Kaisk said. "I'm just hoping and praying they don't try to give that boy like no 30 years or nothing for it. Because who's to say I'm going to live that long? I just got him back."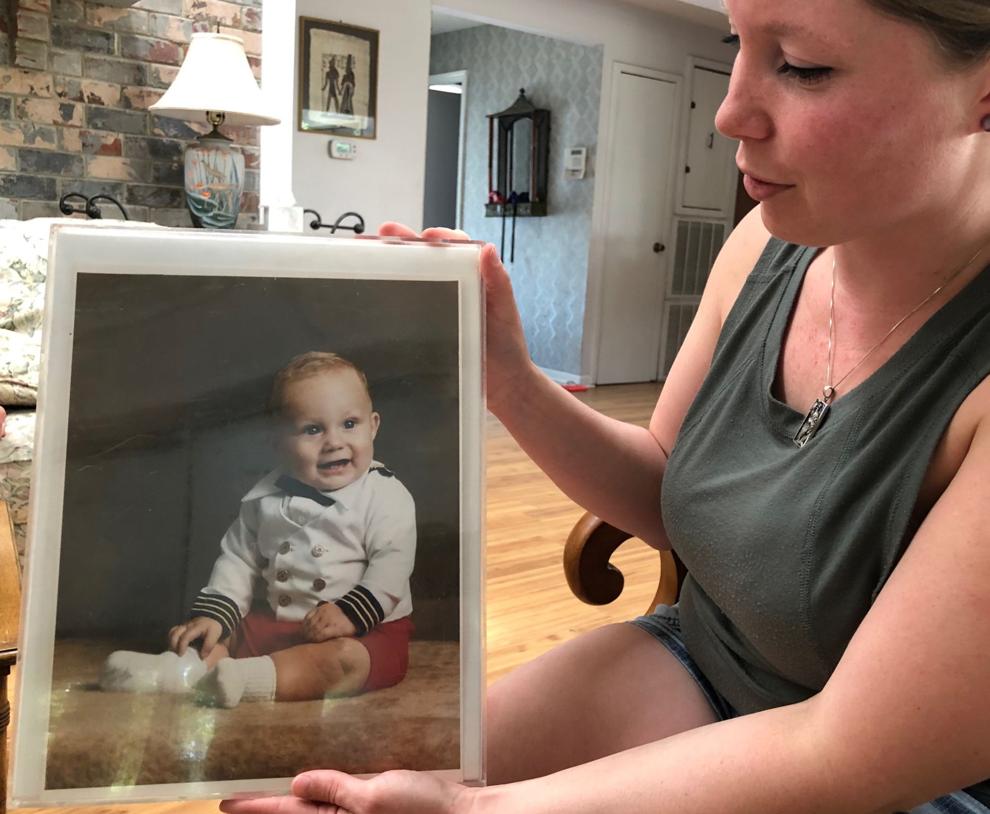 While Sebastian's imprisonment will likely be hard on his family, especially his mother, he's still alive. That can't be said for Tyler, whose friends and family will never get him back.
"We really don't know the specifics," Tresselt said. "The boy is going to have his side. I don't care what his side is, you don't take a gun, shoot someone in the stomach, walk away, come back and shoot him in the head."
Sebastian is currently at J. Reuben Long Detention Center awaiting trial.