Horry County police arrested Coastal Carolina backup quarterback Bryce Carpenter early Sunday after a woman told officers that the football player threw her onto a sidewalk when she refused his advances, according to a police report.
Carpenter, 23, was charged with third-degree assault and battery, according to online jail records. He was booked at the J. Reuben Long Detention Center shortly before 1:40 a.m. He was released just after 2 p.m. on $2,500 bond.
"He has been suspended indefinitely, pending an investigation and the outcome," said Kevin Davis, Coastal Carolina's associate athletics director for media relations. "It's a police investigation as well as a university conduct [investigation]. Once all that is determined, decided, then the team will take action further, if need be."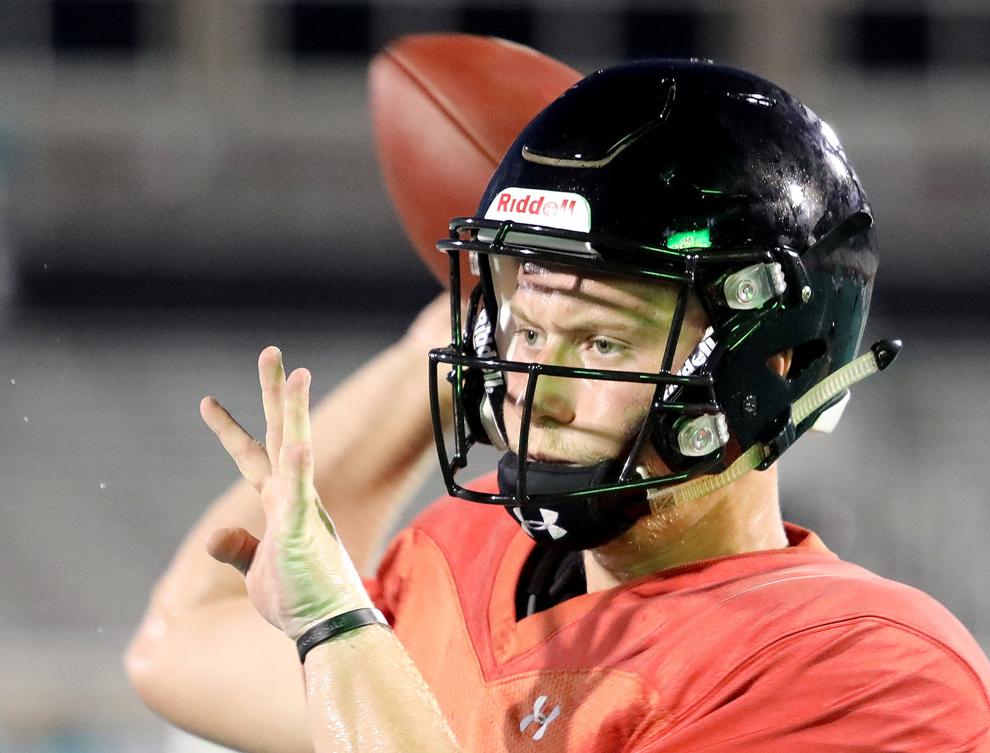 The victim told police that she was at a party in Conway Saturday night when Carpenter approached her in a garage. 
"While in the garage, the arrestee began making sexual advances towards her," the police report said. "As she moved away from him, he continued to follow her, attempting to kiss her and grab her 'butt'. A short time later, other party goers saw what was happening and pulled him away from her."
At some point, the victim saw Carpenter sitting on the sidewalk and approached him to talk about what he was doing, according to the report. 
"She stated to him that she thought they were cool," the report said. "At that time, the arrestee got up from the curb and attempted to advance on the victim again. Victim stated that she pushed him away and the arrestee then grabbed her, picked her up and threw her onto the concrete sidewalk. The arrestee also fell on top of the victim as he threw her to the ground."
The report lists Carpenter's weight at 210 pounds. 
When the woman hit the concrete, the blow left her with a hematoma on the back of her head, according to the report. She also suffered minor scratches on her back and arms.
The victim wasn't sure if she lost consciousness. She was checked out by EMS but did not need further medical attention, according to the report.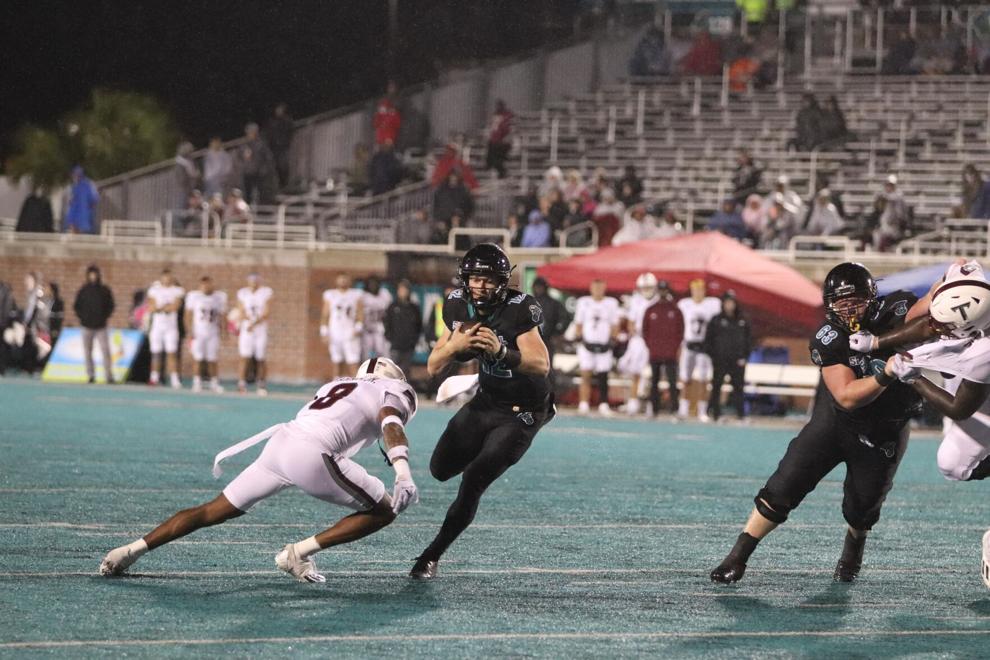 When police spoke with Carpenter, he told them he never went to parties and was home the entire time, according to the report. 
Carpenter's case is scheduled to go to Conway Magistrate Court on Jan. 17.
Originally from Sarasota, Florida, Carpenter is a super senior on the Chanticleer football team, according to Coastal's sports website. In 2021, he played in 11 games for the Chants, including two starts. 
Playing behind star QB Grayson McCall and redshirt junior Jarrett Guest this fall, Carpenter has primarily been used on running plays during the Chanticleers' 9-3 campaign.
CCU is scheduled to play East Carolina in the TicketSmarter Birmingham Bowl on Dec. 27.
Carpenter graduated from Coastal in December 2021 with a marketing degree, according to Coastal's sports website. He was pursuing a second degree in business management.