Nearly four decades ago, Paul Banta brought his love for the game of soccer to the Grand Strand. 
But Banta, who died Thursday at the age of 75, left a legacy on the sport that reaches far beyond Horry County.
"He's been so passionate about soccer his entire life," said Joel Banta, Paul Banta's son. 
He said his father grew up loving the outdoors, taking part in hunting and trapping in the Catskills of upstate New York. Sports was also a prominent part of Paul Banta's his life, particularly soccer. 
Banta played collegiate soccer at Queens College. 
"He actually had a full-ride scholarship to play catcher at Colgate," Joel Banta said. "And he turned it down to play soccer." 
While at Queens, Banta met his future wife, Joy. From there, he moved to Jamaica, where Joy was from, and coached there for three years. Following some time in the Caribbean, Paul Banta returned to the states to coach at Rockford College in Illinois. 
In 1984, Paul Banta made his way to the Grand Strand after being named the second ever coach at Coastal Carolina.
The program had not fielded a team for two years. There was a dramatic change.
"He was instrumental in Coastal Carolina's soccer program, laying the foundation over there," Coast FA coach Ross Morgan said. 
Paul Banta brought the Chanticleer men's soccer program to prominence, posting four consecutive winning seasons in his first four years as a coach. By 1990, Banta had established Coastal as a dominant mid-major program, winning three Big South Conference regular season titles and four conference tournament championships. 
Paul Banta was named Big South Coach of the Year three times (1986, 1987, and 1989) in his first six years as head coach. Banta's team in 1986 went 18-2-1 and still has the best winning percentage in program history. 
Despite his success, the Chanticleers had not reached the pinnacle of collegiate soccer — the NCAA Tournament.
That all changed in 1992. The Chanticleers posted a 15-2-0 record and were given their first NCAA Tournament berth. The Chanticleers took down the South Carolina Gamecocks in overtime before ultimately falling to Davidson, a team that would go onto the final four that year.
"I remember that run they went on," Joel Banta said. "That [Davidson] game was one hell of a game. Had they won that game, I think they would've gone on and won the national championship. They were that good."
In 1995, UNC Greensboro had become the program to beat in the Big South, but Banta was looking to guide the Chants back to the top of the mountain. This time, he had some family help with his son joining the team.
"It was special," Joel Banta said about playing under his father. "It was challenging. You couldn't take a day off because everyone is looking at you. You had to step up to the plate. 
He recalled a time during his freshman year when his father left him off the roster for the team's first road trip of the 1995 season. It was a wake up call for Banta.
"That was a gut wrencher for me," Joel Banta said. "I was like, you know what? I'm 100% going to get a starting spot."
Joel Banta fulfilled a promise to himself and the team went on to the NCAA Tournament for the first time in three years, winning the Big South Tournament in the process. The Chants fell to a heavily talented South Carolina squad that featured future U.S. men's national team and MLS talents in Josh Wolff and Clint Mathis.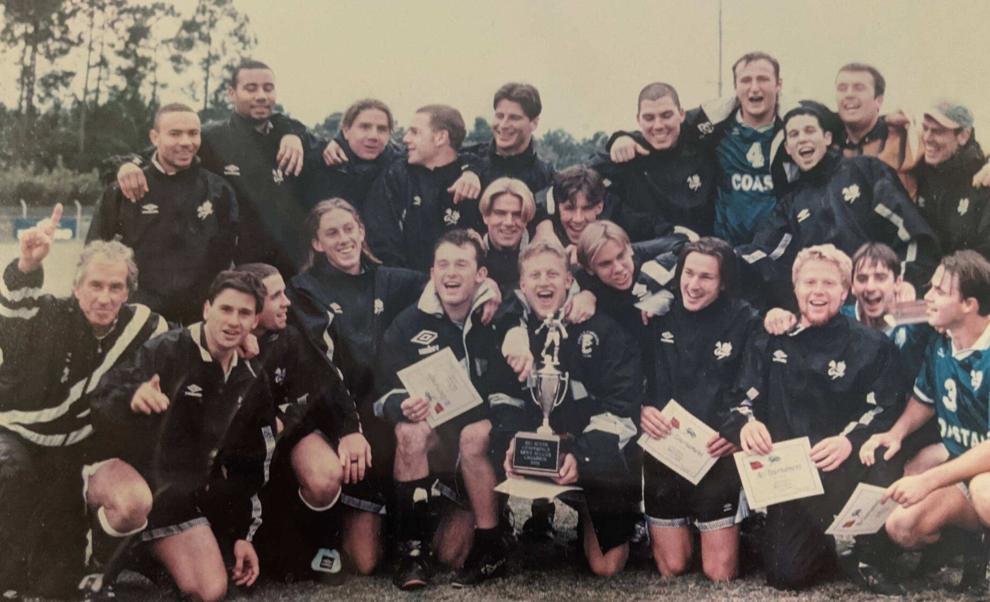 Neil Robinson, goalkeeper for the Chanticleers from 1993 to 1996, was one of the key components to that 1995 season. He said Paul Banta's coaching style guided him to becoming a better player.
"He drove you to being the best," Robinson said. "He was a competitor for sure. He liked to win."
During his career at Coastal Carolina, Banta posted a record of 166-94-31.
Even after his time at Coastal ended in 1997, Paul Banta's love for soccer still flowed through him and he set up a youth soccer club called Surf Soccer Club. In 2001, Banta set up a nonprofit called Global Soccer Ministries.
"That was his passion," Joel Banta said, adding that his father supported mission work in Guatemala, Jamaica and for a brief time in Romania.
"Romania was a short stint but the Guatemala and Jamaica was definitely very, very important to him," Joel Banta said. "He would travel there pretty much every three, four months."
Soccer went hand-in-hand with his ministry.
"It's one of those games that you throw a ball out, kids are going to play. Adults are going to play," Joel Banta said. "It's just a way to connect with people."
After starting Global Soccer Ministries, Paul Banta also played an integral role in setting up what would become Coast FA, a youth soccer club on the Grand Strand. His dedication to the game is what sticks out to Morgan.
"His commitment to doing good practices and doing good things on the fields and his energy levels were outstanding," Morgan said. "I'll keep that memory with me of him just being out there, loving soccer, loving being outdoors, on the fields with the players and just doing a great job."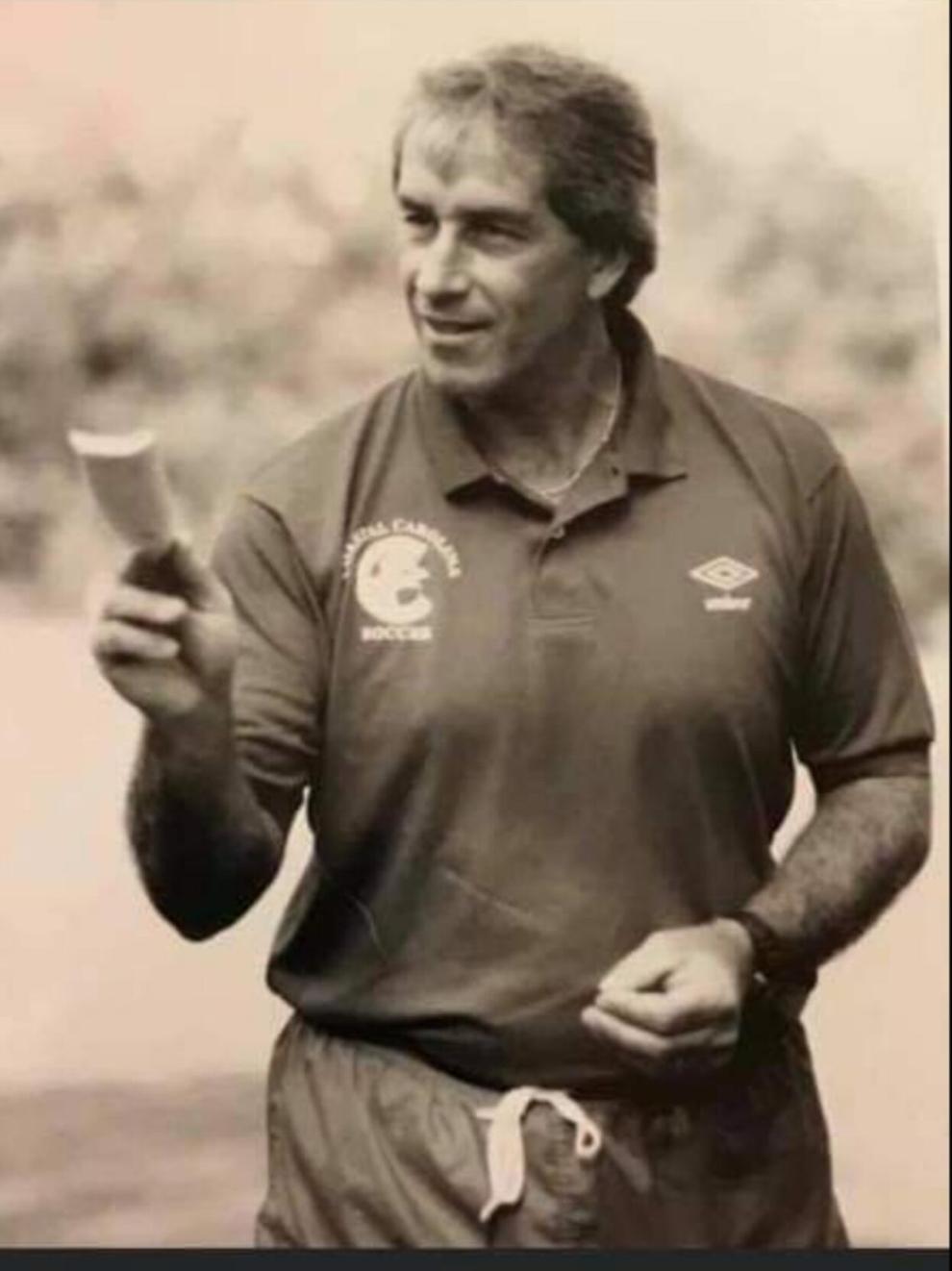 The best advice that Banta gave to Morgan as a coach was to "keep learning."
"Never stop learning," Morgan said. "Never stop watching the game. Never stop talking to people about it."
Paul Banta was a regular on the pitch until a stroke two years ago limited his mobility. 
As practices at Coast FA start back up, a key piece will be missing on the sidelines.
"[Paul] one of those familiar fixtures on the soccer landscape that is now gone," Morgan said. "That's going to be pretty tough for everybody."
While Paul Banta might not be out there on the pitch teaching the next generation of young talent, he will always have a lasting imprint on the game. Not just in Horry County, but around the globe. 
"On a global scale, my Dad created so many relationships all around the world, whether it was players he recruited internationally," Joel Banta said. "Dad was a very special man. He changed a lot of lives."