After eight successful years in Myrtle Beach, Crave Italian Oven and Bar is expanding to North Myrtle Beach.
The second Crave will be located at 200 U.S. 17 North, in a former Five Guys burger restaurant in the Surfwood Shopping Center, which is anchored by a Lowe's home improvement store.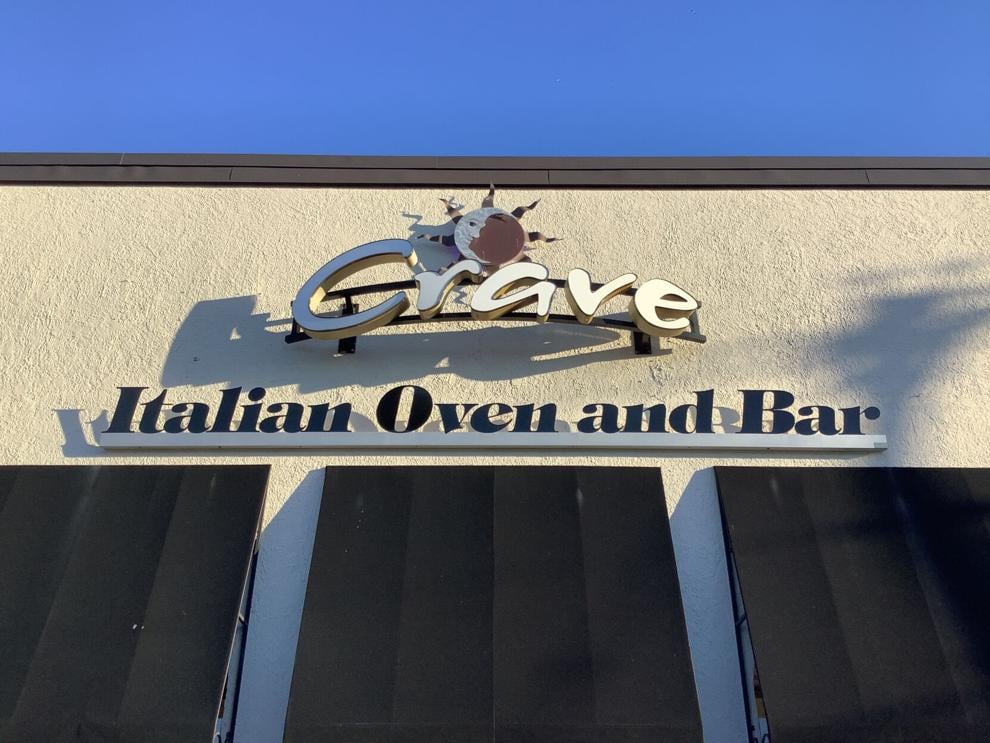 Partner Nick Vaugh said approximately $1 million has been invested for an indoor and outdoor renovation of the venue, which he anticipates will open in August.
The 3,500-square-foot interior can seat approximately 100 with a full bar, and 50 can be seated outside on a patio that will be covered and climate-controlled with motorized transparent covers.
"Our aim and part of the buildout as we grow is a stylish inside-outside atmosphere," Vaugh said. "One thing we've learned through COVID is that outdoor space is critical, so we'll have much more outdoor space at this location."
Vaugh said the same Crave "authentic Italian" menu that includes brick oven pizza will be featured at the new location, as well as a "hospitable atmosphere" and selection of "elevated cocktails."
"It's a tremendous opportunity to grow and serve more customers to the north," Vaugh said.
A platform stage is being built inside for live music, which will be possible outside as well. The Myrtle Beach location features live music four days per week, including Greg Rowles on Sundays. "There will be plenty of music and it will be a priority," Vaugh said.
The ownership group, consisting of members of the Vaugh and Spadaccini families – who are relocated restaurateurs from New York – also owns Sol y Luna Latin Cantina in Carolina Forest and the Carolina Social Bar, a mobile sports bar.
"In 2023 and beyond we're in a growth strategy," Vaugh said. "Our hope is to have more locations in the near future. That authentic Latin cuisine of Sol y Luna and great cocktails have been well-received and is very popular. I think it's a no-brainer to grow that brand across the Grand Strand.
"This is a major investment to North Myrtle for Crave, and we're still looking to grow that brand. That's our baby."