State officials approved plans for three new hospitals in Horry County this week, a decision that could add 143 hospital beds countywide and nearly eliminate the area's projected bed shortage.
Along with the earlier approval of Conway Medical Center's plans for a Carolina Forest hospital, the state Department of Health and Environmental Control's latest decision means that this year the state agency has supported four providers' efforts to build hospitals in the county.
Tidelands Health plans to construct a hospital in Socastee while McLeod Health expects to add one at its existing medical campus in Carolina Forest. Grand Strand Health, which sought state approval for upgrading its South Strand Medical Center and adding a patient bed tower at its Myrtle Beach hospital, received approval for the South Strand project but saw DHEC reject its proposal for the tower.
"Approval of all three applications will exceed the need for general hospital beds in Horry County," DHEC's senior consultant David Fiorini wrote in a Monday letter to Grand Strand Health CEO Mark Sims, explaining the agency's decision. "The Department further finds that Tidelands and McLeod's projects most fully comply with the requirements, goals, and purposes of the Certificate of Need [CON] program, the [state health] Plan, and the applicable project review criteria."
Fiorini also noted that the last three versions of the state health plan have highlighted the need for more than 100 beds at the hospital, yet Grand Strand has only asked for an additional 32 beds until its most recent proposals. DHEC even granted Grand Strand's request for the 32 beds in 2019, yet that project has not been completed, according to public records.
"Tidelands and McLeod's proposed timelines for completion of their projects, along with Grand Strand's history of delay in applying for and implementing CON approval to add general hospital beds, contributed to the Department's finding that the McLeod and Tidelands projects are more likely to meet the need for additional general hospital beds in Horry County," Fiorini wrote
A spokeswoman for Grand Strand Health could not be reached for comment Tuesday.
In South Carolina, a certificate of need (CON) is required by the state to build new medical facilities. The intent of the CON program is to help control healthcare costs and prevent the duplication of services, but the process does allow providers to file appeals and even challenge other organizations' applications. This can delay the construction of facilities for months and sometimes years. 
DHEC spokeswoman Laura Renwick said in an email that the applicants and those affected by the agency's decisions this week have 15 days to file a request for final review with the DHEC board. That begins the appeal process.
It's unclear whether some or all of the providers will appeal any of DHEC's latest decisions. When CMC received DHEC approval for its 50-bed hospital in Carolina Forest, other providers immediately challenged the decision.
But some hospital leaders have said certain projects seemed more problematic than others. For example, McLeod officials have said they don't see their hospital as competing with Tidelands because the two providers are focused on different markets — McLeod on Carolina Forest, Tidelands on the South Strand — and the hospitals didn't exceed the 155-bed need highlighted in the state's most recent health plan. CMC, however, plans to build its hospital less than two miles from McLeod's.
In January, McLeod Loris Seacoast Hospital CEO Monica Vehige said the pandemic had shown a greater need for hospital bed capacity.
"We don't have a problem with (DHEC) approving the Tidelands one and us," she said then. "We have reserved our legal right that if they are going to deem them competing and only approve one — because that's the way the law is written — then obviously we're going to prove why ours should be done over the Tidelands one. … We think that both of them should be approved."
Getting to this week's decision has taken months longer than originally expected. DHEC initially planned to evaluate the Tidelands, CMC and McLeod proposals on the same schedule.
Then in March, DHEC approved CMC's certificate of need but did not issue a decision about the Tidelands or McLeod hospitals. The state did not consider CMC a competing project. However, the agency wanted to review the Grand Strand, Tidelands and McLeod plans on the same timeline.
Here's a snapshot of each hospital project that DHEC has approved this year and what's needed to make it a reality: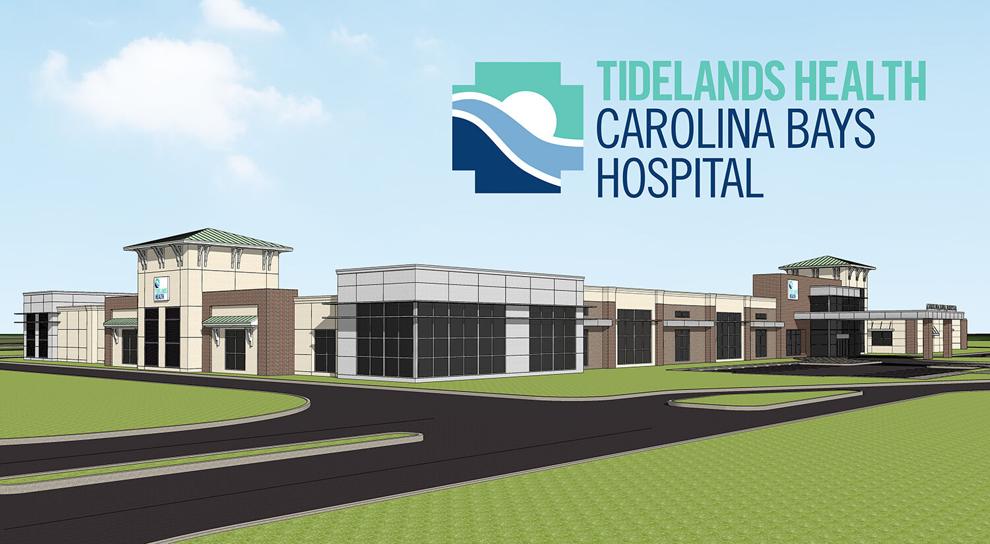 Tidelands Health
Tidelands plans to build a 36-bed hospital on an 83-acre tract at the intersection of S.C. 31 and S.C. 707. 
The Tidelands Health Carolina Bays Hospital would cost nearly $80 million and offer surgical care, lab and imaging services, and an emergency department. Tidelands officials estimate the facility would employ 140 people when it opens.
"This is a momentous day for people across our region," said Bruce Bailey, president and CEO, in a Tuesday news release. "We are heartened by the South Carolina Department of Health and Environmental Control's recognition of the need for increased access to high-quality health care in our fast-growing region, and we look forward to making this innovative new hospital a reality for the people of our community."
Along with state support, Tidelands also needed a rezoning to accommodate the project and they received that in June. The proposal drew opposition from some neighbors who raised concerns about traffic and flooding (the property holds about 55 acres of wetlands), but there was also strong backing from people who wanted a closer, more accessible hospital.
Public records indicate that Tidelands submitted more than 1,000 letters of support for the project.
Once any potential challenges are resolved and the provider ready to break ground, Tidelands officials have said the buildout of the facility should take about two and a half to three years.
In its release, Tidelands noted that the provider is also awaiting a decision from DHEC on a certificate of need for a long-term acute care center that would be located within Tidelands Health Carolina Bays Hospital.
"Like Tidelands Health Carolina Bays Hospital, Tidelands Health Extended Care Hospital will meet a significant community need, and we are confident SC DHEC will approve this needed 'hospital within a hospital' for the benefit of our region," Bailey said in the release.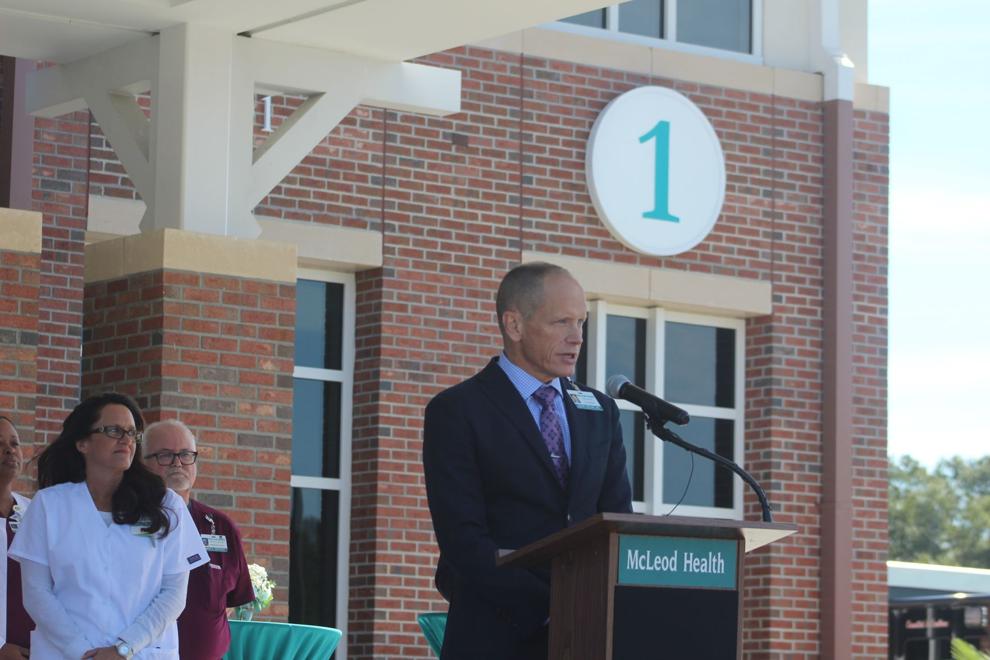 McLeod Health
For McLeod Health officials, a hospital is the natural evolution of their plans for the nearly 43-acre complex close to the intersection of S.C. 31 and International Drive.
Although they originally designed an outpatient campus there, McLeod leaders changed their plans last year when DHEC's state health plan outlined the bed shortage: the county needs 155 additional hospital beds by 2024 to keep up with the population growth. 
"From the beginning, McLeod promised to develop this campus based on community health care needs," Vehige said in a news release Tuesday. "Almost two years ago, we opened our Emergency Department on this site, because of that infrastructure and the unserved healthcare needs to this community, this hospital will complete the continuum of care in one convenient location in Carolina Forest."
McLeod's plans call for building a $56 million, 48-bed facility that will be four stories tall.
Like the other local providers, McLeod's hospital could see delays if there are challenges to the certificate of need. However, the provider's news release stated that they plan to break ground on the project in the coming months.
 "With this DHEC approval, we will move quickly with construction," Vehige said. "The COVID-19 pandemic response demonstrated the insufficient hospital bed capacity in Horry County. Even without a pandemic, this shortage will become even more apparent as the population grows."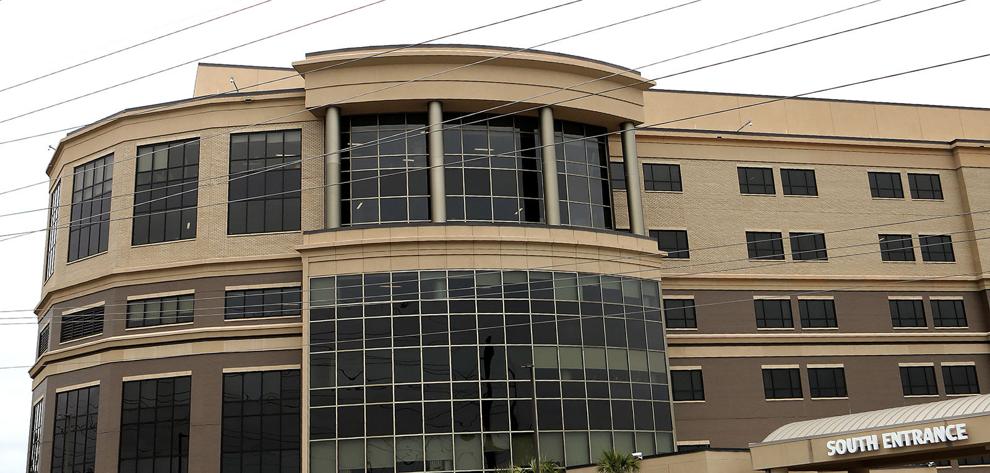 Grand Strand Health
Grand Strand officials didn't get everything they requested from the state, but they didn't come away empty handed.
DHEC officials agreed that there is a need for a $146 million renovation of the South Strand Medical Center. Located at 5050 U.S. 17 Bypass, the center is about two miles from Farrow Parkway, which leads to The Market Common.
The South Strand plans call for expanding the emergency room, constructing four operating rooms and adding 59 beds.
DHEC determined that Grand Strand had made reasonable projections about population changes and showed a clear need for the hospital. However, DHEC noted that Grand Strand's plans called for transferring some of the bed need from the main Myrtle Beach hospital to the South Strand facility. That meant the facility wasn't in competition with McLeod or Tidelands.
"Grand Strand Medical Center continues to experience significant growth in our inpatient services despite previous bed additions," said Marsha Myers, chief operating officer of Grand Strand Health, in a news release last year. "Placing a small number of beds at South Strand Medical Center will provide the needed capacity while improving the access to inpatient care within the county."
But the inpatient tower was a different story. DHEC considered that project competing with Tidelands and McLeod and denied Grand Strand's proposal to build a $67.5 million, three-story tower that would have added 52 beds.
Grand Strand was the final provider to submit a hospital proposal to DHEC last year and the fourth in six months.  
All providers stressed the importance of meeting the healthcare demands of the area's surging population, which is projected to reach nearly half a million people by 2030.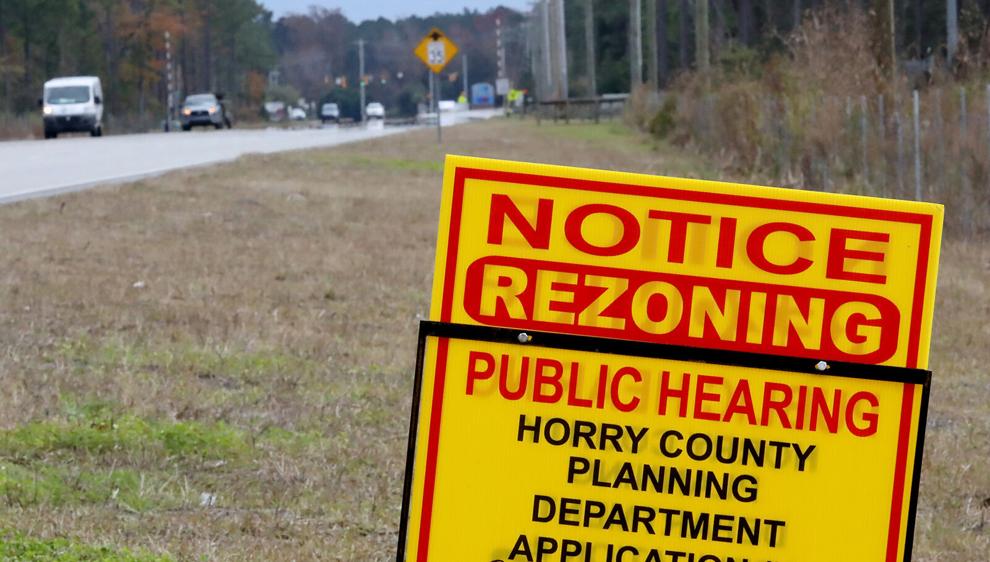 Conway Medical Center
CMC's plan to build a hospital on International Drive received DHEC approval in part because the nonprofit proposed transferring 50 underutilized beds from its main 210-bed center in Conway to the growing Carolina Forest area.
Simply put, the CMC beds couldn't be counted against the number in the state health plan because they weren't adding to the total.
Securing DHEC's approval was a major victory for CMC, which applied for the hospital certificate before any other provider and faced opposition from McLeod, Tidelands and Grand Strand.
Neighbors, state wildlife officials and environmental advocates also raised concerns about the project's impact on the wetlands-laden 353-acre tract, which sits close to thousands of acres of conservation land.
The state Department of Natural Resources periodically conducts controlled burns in that area as a way to minimize the wildfire hazard, and DNR objected to the construction of a hospital there.
Another snag has been the adjustable gate that sits close to the proposed hospital site. That gate is lowered when the road is closed for controlled burning on the nearby Lewis Ocean Bay Heritage Preserve, which spans more than 10,000 acres and is adjacent to the 3,700-plus acres that Horry County purchased in 2018 for conservation.
Yet the biggest hurdle for CMC — outside of obtaining DHEC's blessing — has been securing a rezoning to build the hospital.
County officials have been worried about DNR's concerns because they are trying to establish a wetlands mitigation bank on their adjacent property and DNR plays a role in that process. 
The bank would allow the county to earn credits for restoring wetlands, and they would use those credits when building infrastructure projects. If the county can't get the bank approved because of DNR's objections to the hospital, county officials said their nearly $600 million road-building program could be delayed and cost millions more.
County council members twice voted in favor of rezoning the property, but they have held off on the third and final vote until the mitigation bank is approved.