In some ways, John Travolta spurred Rick Worley to success.
Long before Worley opened Wild West of Myrtle Beach, Inc., he ran Worley's Department Store in downtown Tabor City, North Carolina. His store didn't even sell western wear until after the movie "Urban Cowboy" was released in 1980, starring a youthful Travolta.
"When 'Urban Cowboy' came out, people started coming in wanting to know, 'Do you have any western wear?'" Worley said. "So we ended up picking up cowboy boots. [Then people asked] 'Well, you've got the boots. Do you have the shirts?' So we ended up picking up the shirts. Then we went to the second floor of that store and opened up a western store."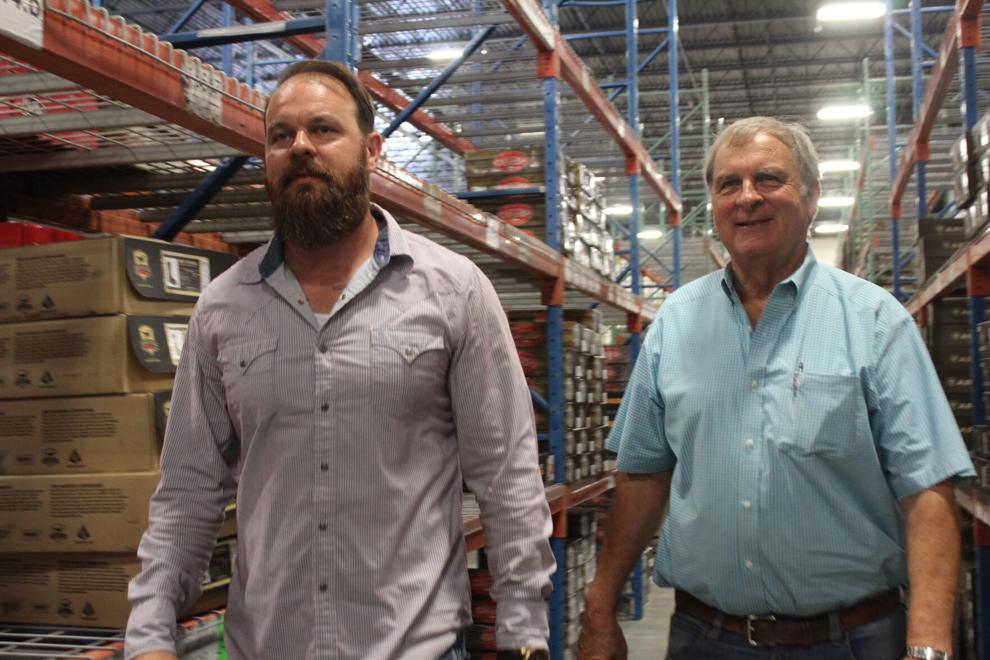 The Worley family's western apparel business gradually expanded over the decades, and Wild West now includes two retail stores and recently added a 50,000-square-foot distribution center in Loris. State and local officials on Wednesday announced that the company would be hiring 40 workers over the next five years as part of the expansion of Wild West's ecommerce division.
"It's interesting to see how it all evolved," said Austin Worley, Rick Worley's son and business partner. "There was no master plan. We just kind of went with whatever was working."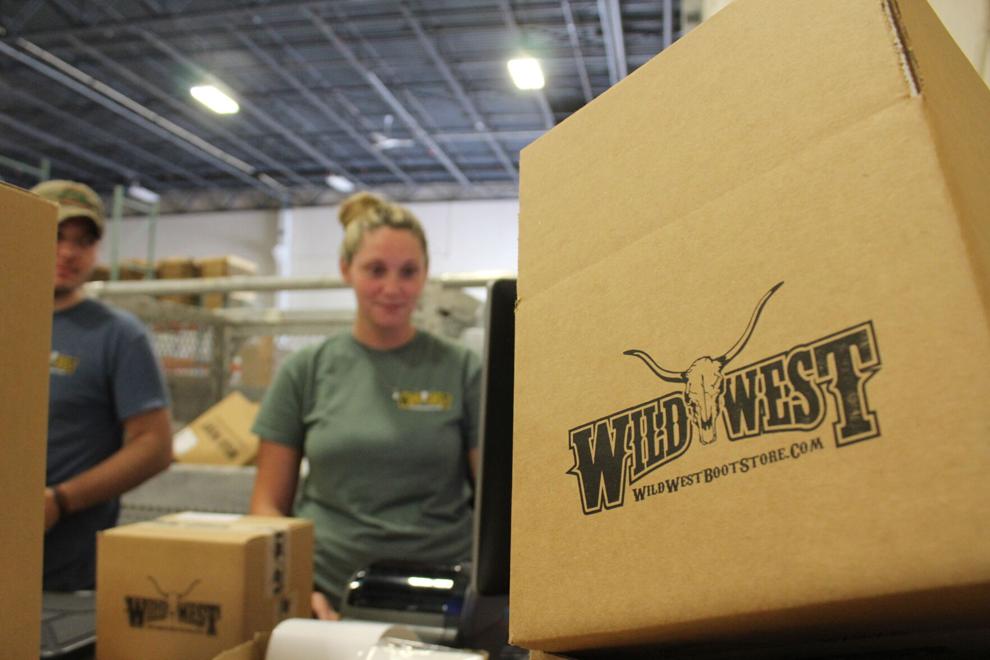 And boots, brims and blue jeans always worked for the Worleys.
After opening the Tabor City western wear business, Rick Worley started buying out the inventory of other similar companies in the region. In the early 1990s, he was purchasing the stock of a store in Conway when the outgoing owner mentioned that the landlord would be willing to rent to him if he wanted to stick around.
Soon, the 2,000-square-foot Conway store was busier than the 12,000-square-foot Tabor City operation. Folks liked that they could buy their shirts and boots from a local guy who wasn't part of a corporate chain.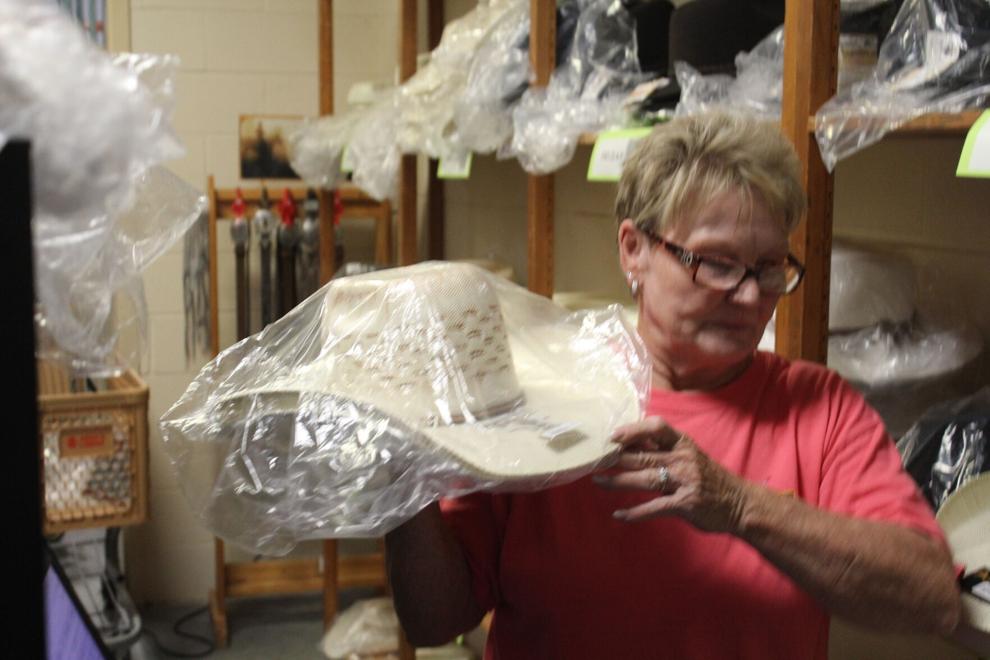 So Rick Worley told his wife that they needed to build a nicer place in Conway and it should be on U.S. 501. In 1996, they opened Wild West just past the S.C. 544 overpass. The store was originally 5,000 square feet. Two years later, they added another 7,500 square feet. Two years after that came 7,500 more. The store even expanded into saddles and horse supplies.
"Anything for the cowboy," Rick Worley said.
As the business grew, the Worleys looked for more retail and warehouse space, finding both in the Surfside Beach area in 2013 when they bought another building. They assumed the new center's high ceilings and an additional 8,000 square feet of warehouse space would be all they would need.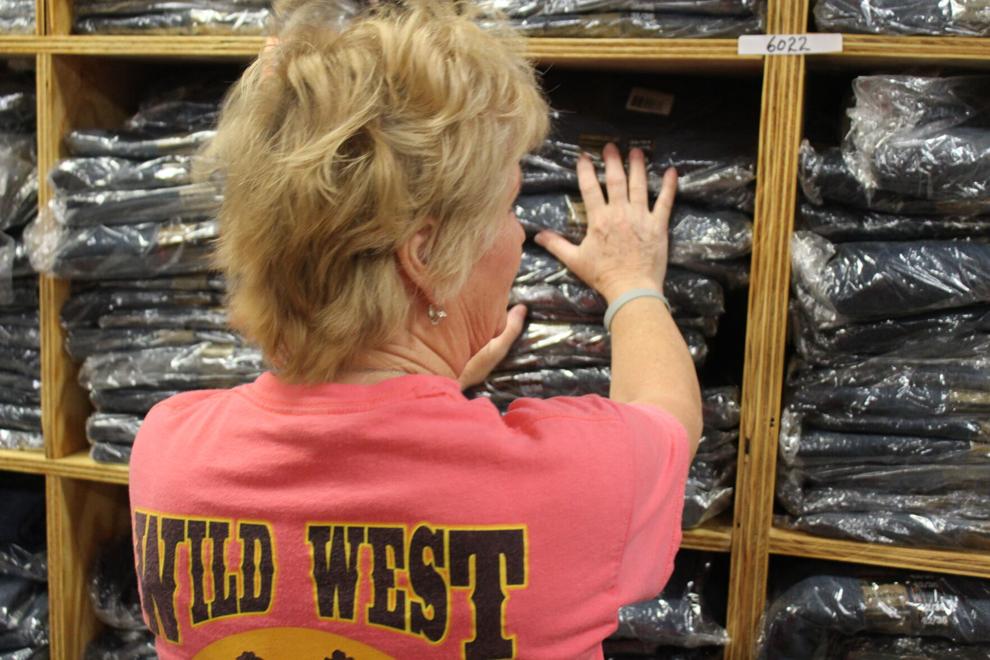 "I had no idea," Austin Worley said. "When we bought that building, we thought that was it."
But the Worleys began noticing their digital sales kept growing. And then the pandemic transformed that side of the business last year.
"With most brick-and-mortar [stores] being closed down, we saw a surge in online sales," Austin Worley said. "And it hasn't really let up much. We're still up a lot over last year even. I think a lot of consumers that weren't used to shopping online kind of developed that habit last year. … It went from being a necessity to being a convenience now, and I don't see it turning back."
The changes in the industry forced the family to again search for more space. Late last year, they found a warehouse in the Loris Commerce Park. The vacant building was originally built for Accent Stainless Steel, a Canadian-based manufacturer of microbrewing systems. The company arrived in Loris to much fanfare, with a celebratory groundbreaking in 2015 and the promise of 65 jobs. But the plant abruptly closed in 2018, laying off the few workers who had been hired.
Austin Worley said he was initially unsure about working so far from his Socastee home, but the Loris building proved to be an ideal fit. The Myrtle Beach Regional Economic Development Corp. (EDC), the county's industry recruitment arm, helped the company secure financial incentives to assist with the expansion. The Worleys bought the building in January for $1.9 million, according to property records.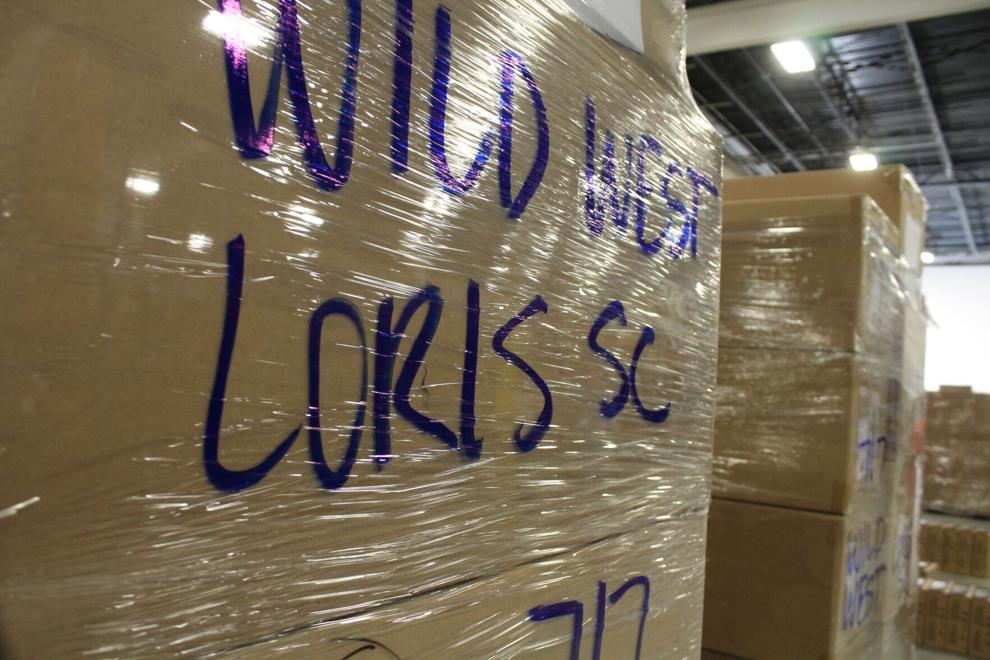 "It certainly helps a lot," Austin Worley said of the assistance from EDC President Sandy Davis. "She's been amazing at helping us get up and going and get started here. So I think it was definitely the right decision. It's an amazing property. We've had pretty good luck for the most part finding staff and being able to scale up rather quickly."
As part of the incentives deal, the company is making a $2.5 million investment, which includes the building purchase and spending more than $600,000 on renovations, machinery and equipment. Both the state and county agreed to provide the company with grants to accommodate the expansion.
Wild West is in line to receive $50,000 from the county and $100,000 from the state, according to public records. The company also has the option of pursuing income tax and job tax credits.
The incentives are contingent upon the company reaching its hiring and investment goals. If the company doesn't meet those benchmarks in the designated timeframe, it could have to repay some of the grant money.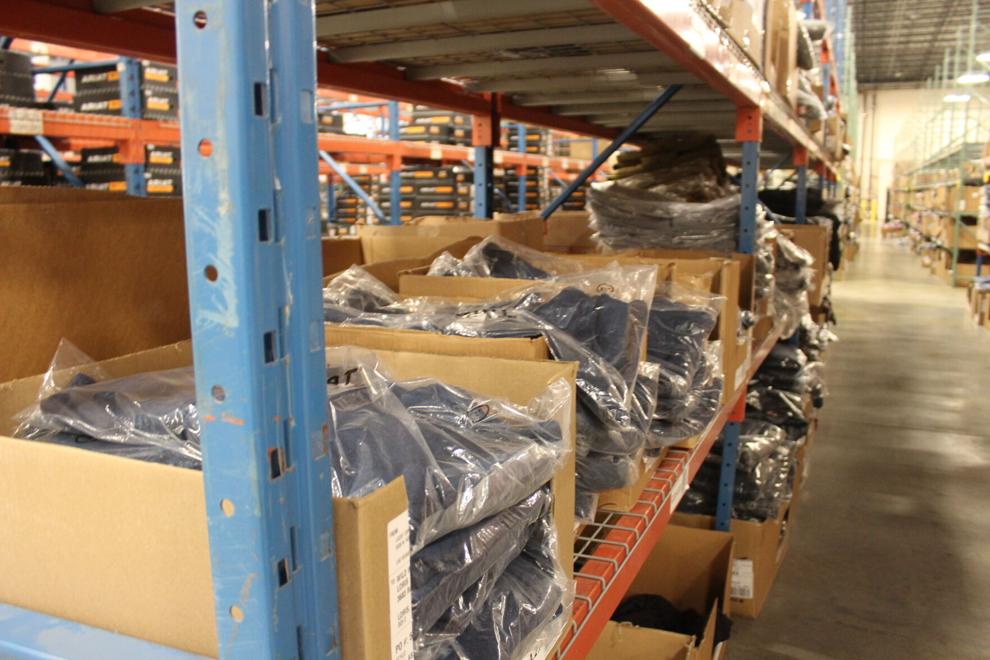 The average hourly wage of the new positions is $12.50, according to the EDC. However, Davis said some positions pay more.
That average wage wasn't high enough to meet Horry County's threshold for awarding local incentives, so county council approved a variance last week that cleared the way for Wild West to secure the county grant.
Davis said the Worleys were willing to work with her office on finding an incentives package that fit their business.
"They've always been involved in Horry County, but they did not know of any type of incentives that were available to them," she said. "They've been real appreciative and they've been really involved in everything. They wanted to ask questions and they wanted to know what was out there. … They are proof that you get what you put in."
The company's available jobs will be posted on the state's SC Works website. The positions at the warehouse range from office staff who post internet listings to shipping and receiving crews. Austin Worley said the company also plans to hire a digital marketing specialist.
More than 20 Wild West employees are already working at the Loris hub and the Worleys expect they will have about 90 employees at all their locations once every position is filled.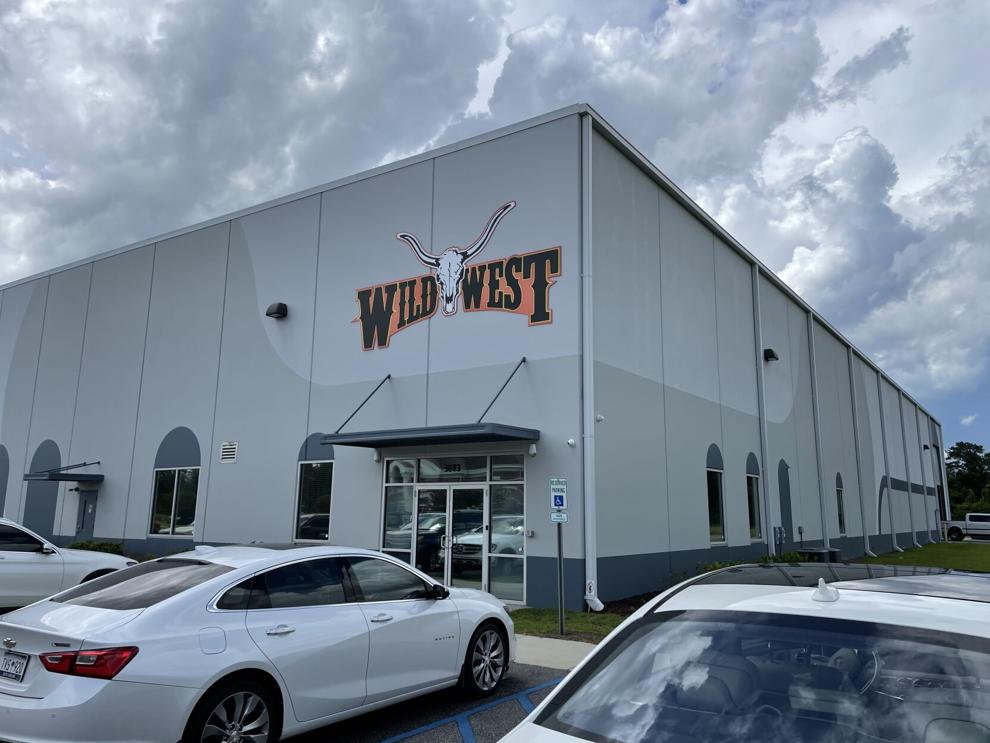 The Loris facility is primarily focused on serving the company's ecommerce needs. The warehouse is packed with rows of new boots and clothing. There's an entire room dedicated to denim and another room for hats.
The place is a distribution hub.
"It's a baby Amazon," Austin Worley said.
Movie posters of actors from famous westerns hang in the lobby. It's a fitting look for a company that got its start with a little help from Hollywood.
Despite the company's strong growth, at its core Wild West remains a small business. Rick Worley focuses on managing the retail stores while Austin Worley handles the ecommerce division. Dianne Worley, Rick's wife and Austin's mother, is the company's bookkeeper.
The Worleys talk about changes in the business over the years and responding to the market's demands. That, they said, is how they've persevered.
"It's funny how doors in life open up," Rick Worley said. "You walk into a door and it leads you to a certain direction. In our business, that's exactly what happened. When the 'Urban Cowboy' trend came out, we stepped through that door and got into western wear. And then the opportunity to buy out a western store in Conway came available. We stepped through that door and that door led to buying the property on 501. And that led to buying the property in Surfside. And then the warehouse and the internet led to the door opening of buying this property and getting over here. So there's doors in life. It's not that we're looking for a door. Doors just open up of opportunity and we decide to go through it and see what happens."