State health officials expect to make a decision about the future of three Horry County hospital projects by April.
The state Department of Health and Environmental Control (DHEC) initially planned to issue a decision about Conway Medical Center's Carolina Forest hospital plans last month, but the state agency is now evaluating the CMC project on the same schedule with McLeod Health's proposed Carolina Forest hospital and Tidelands Health's proposed Socastee facility.
"This is because the Conway Hospital application is likely to be determined to be competing with the McLeod and Tidelands applications," DHEC spokeswoman Laura Renwick said in an email. If projects are deemed competing, that means DHEC could reject some applications and approve others. A staff decision on all three projects is due by March 27.
The three healthcare providers are seeking what's known as a certificate of need (CON). This designation indicates a provider has proven to DHEC that a project is needed in a community. In South Carolina, a certificate of need is required by the state to build new medical facilities. 
The intent of the CON program is to help control healthcare costs and prevent the duplication of services, but the process does allow providers to file appeals and even challenge other organizations' applications. This could delay the construction of facilities for months, sometimes years. Some challenges have already been filed with DHEC, and a fourth project — Grand Strand Health's $146 million plan to upgrade the South Strand Medical Center to a hospital — was just submitted in November.
Healthcare providers are trying to keep up with the county's growth. Last year, a DHEC analysis showed the county will need an additional 155 hospital beds by 2024.
Here's a snapshot of where each project stands: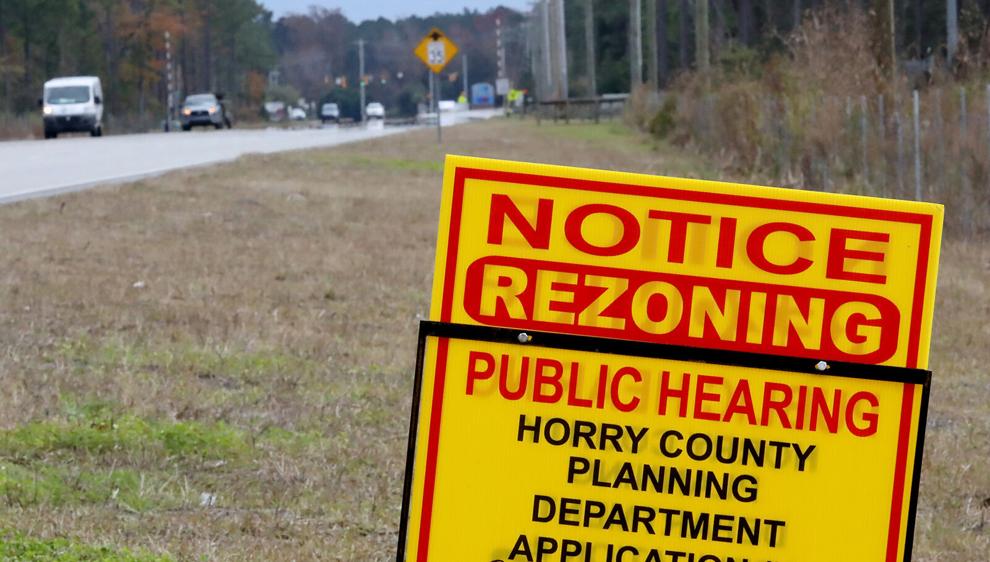 Conway Medical Center
This hospital needs approvals from both state and local officials. CMC was the first local provider to submit a hospital proposal to DHEC last year. CMC's plans call for building a 50-bed, $161 million facility on International Drive in Carolina Forest.
At the state level, CMC needs the same CON approval that all the other projects require. However, one key difference between the CMC project and the other providers is that CMC is not seeking to add hospital beds in the county. The organization is asking DHEC to shift 50 underutilized beds from CMC's main Conway campus to a site in the growing Carolina Forest area.
CMC officials said this hospital would offer orthopedics, women's health programs and cancer care, among other services. So far, Grand Strand Health, McLeod Health and Tidelands Health have each opposed the CMC proposal, according to DHEC. 
Locally, the biggest challenge for the project is that the nearly 360-acre site being eyed for the hospital needs to be rezoned. Neighbors have objected to the facility — they say it would hurt their quality of life — and the state Department of Natural Resources (DNR) has also asked the county not to rezone the land.
DNR maintains the controlled burning that is done on nearby public land is incompatible with a hospital. Horry County officials are worried about DNR's concerns because they are trying to establish a wetlands mitigation bank on an adjacent property and DNR plays a role in that process. 
The bank would allow the county to earn credits from restoring wetlands, and they would use those credits when building infrastructure projects. If the county can't get the bank approved because of DNR's objections to the hospital, county officials said their nearly $600 million road-building program would be delayed and cost tens of millions more. CMC officials have been working with DNR and county leaders to address those concerns.
The CMC rezoning request is on Tuesday's Horry County Council agenda, but county leaders could delay making a decision on that issue and even appoint a committee to discuss the matter further.
Brian Argo, CMC's chief financial officer, said the provider needs more time to prepare for any council questions because one its engineers, John Poston, has been hospitalized with COVID-19 and another has been out with a death in his family.
"Due to that alone, we were going to ask the council if they would defer on this issue to let us kind of get our team back in place and see what happens," he said. "That's where we're at."
As for DHEC, Argo said he was unaware of the state's new schedule for the certificate of need process until contacted by myhorrynews.com. He said CMC officials have followed up with the state seeking more details about the status of their application.
Argo said CMC's position is that its Carolina Forest hospital should not be considered competing with any other projects because it is not adding beds. He also noted that CMC submitted its application before the other providers did.
"We feel very strongly that these are not competing," he said.
Argo said it's too early to say whether CMC will oppose any of the other proposed hospitals. 
"We're closely watching the CON applications as they become completed and accepted into the process," he said. "It doesn't appear that these things are moving through DHEC with any expedient pace."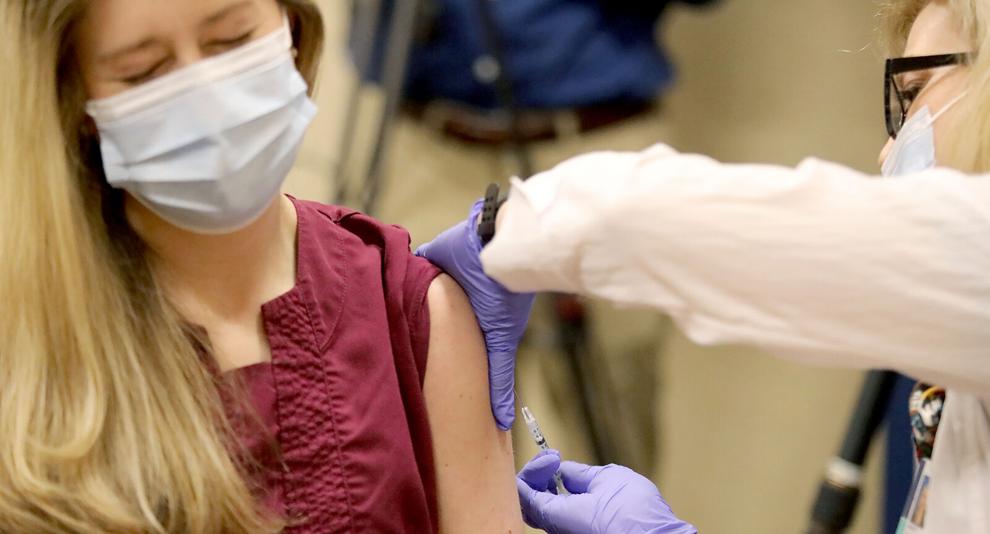 Tidelands Health
Tidelands is in a similar position to CMC in that it needs both local and state clearance for its proposed 36-bed hospital in Socastee. The Tidelands Health Carolina Bays Hospital would cost nearly $80 million and be located at the intersection of S.C. 31 and S.C. 707. 
This facility would offer surgical care, lab and imaging services, and an emergency department. Tidelands officials estimate the facility would employ 140 people when it opens.
So far, no other providers have opposed the project, but an individual, James K. Sprague, did file opposition with DHEC. 
"We are glad that DHEC's review process is moving forward," Tidelands spokeswoman Dawn Bryant said in an email. "We believe the agency will conclude, as we have, that Tidelands Health Carolina Bays Hospital is needed to serve the fast-growing areas of south Horry County."
The parcel identified for the Tidelands project is not zoned for a hospital, said David Schwerd, the county's director of planning and zoning. The property's current zoning allows for some residential development and for commercial businesses that would support the surrounding neighborhood.
That means Tidelands would need to obtain a zoning change to move forward with a hospital there. Schwerd said no rezoning request has been filed yet.
Bryant said Tidelands has not finalized the purchase of the property.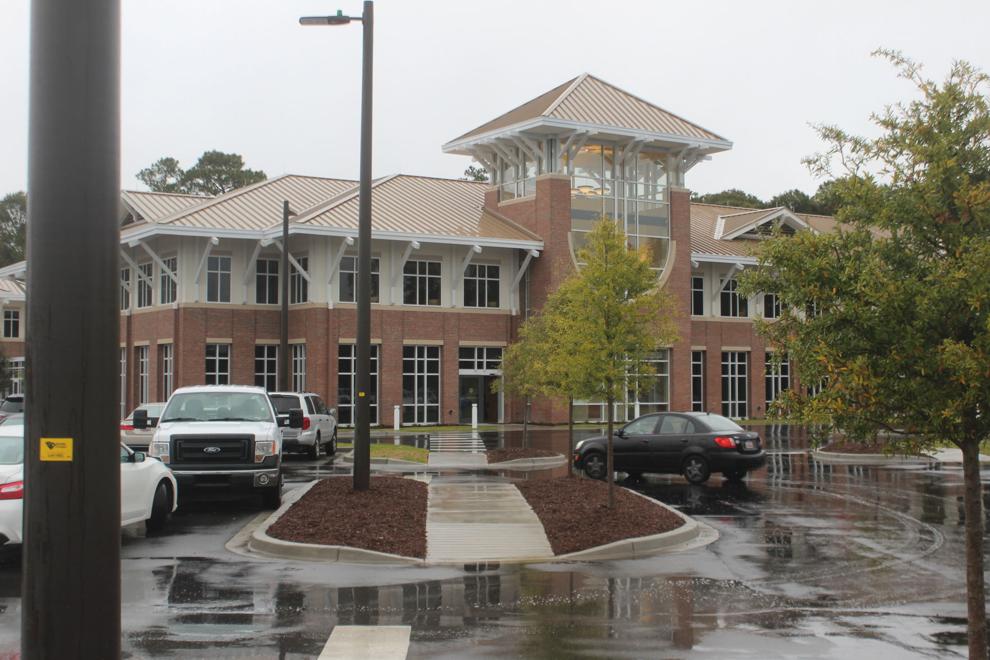 McLeod Health
Of the three projects that are likely to be considered competing, McLeod is the only one that would not need a zoning change. The provider plans to construct a $56 million, 48-bed facility at its existing campus at the intersection of S.C. 31 and International Drive. 
McLeod officials said they already have part of the infrastructure in place for the project, specifically an emergency department they opened in 2019. That emergency department would become part of the hospital under McLeod's plan.
Originally designed as an outpatient campus, McLeod changed its goals for the 42.5-acre property last year when DHEC's state health plan described the bed shortage. 
"We've always said that campus would grow and evolve as the community grew and evolved," said Monica Vehige, administrator of McLeod Health Seacoast. "With the explosive growth in Horry County … it became apparent that we needed to provide more beds in that area." 
McLeod officials don't see their project as competing with Tidelands because the two providers are focused on different markets — McLeod on Carolina Forest, Tidelands on the South Strand — and the hospitals don't exceed the bed count highlighted in the state report.
"COVID has shown that we have a need for capacity," Vehige said, adding that healthcare providers have to plan for not only existing needs but future growth. "We've got to get ahead of healthcare needs."
Although McLeod has filed opposition to the CMC project, Vehige said there are no plans to challenge the Tidelands application unless state officials choose not to approve the McLeod proposal.
"We don't have a problem with them approving the Tidelands one and us," she said. "We have reserved our legal right that if they are going to deem them competing and only approve one — because that's the way the law is written — then obviously we're going to prove why ours should be done over the Tidelands one. … We think that both of them should be approved."
McLeod views the Conway application differently.
"The Conway application does not add beds," Vehige said. "They're just taking existing beds and moving those beds, so it's not adding any new capacity for the growth in Horry County and the new people who are moving in."  
No one has filed opposition to McLeod's project. 
"We're anxious to get started," Vehige said. "COVID shows us that we need to get ahead of the curve. We know the growth is coming. Everyone's predicted it and we're already seeing it. I thought it would slow down through COVID and it hasn't. It's almost accelerated. … We hope we're successful. We hope it's not opposed through the courts like we've seen in other times because we want to get and get ahead of [the growth] and serve the community."