As Conway leaders move toward a decision to bring back paid parking downtown, business owners have expressed mixed feelings about the potential change.
Conway staff and council recently discussed the possibility of installing meters for on-street parking during the city's recent budget retreat in Aiken. City staff proposes spending $250,000 on 500 meters.
"Our opinion as store owners is to not even consider parking meters for the simple reason that you're running off customers…" said Tracy Pickens, owner of Haberdashery. Pickens said some customers may spend two to three hours being fitted in his store.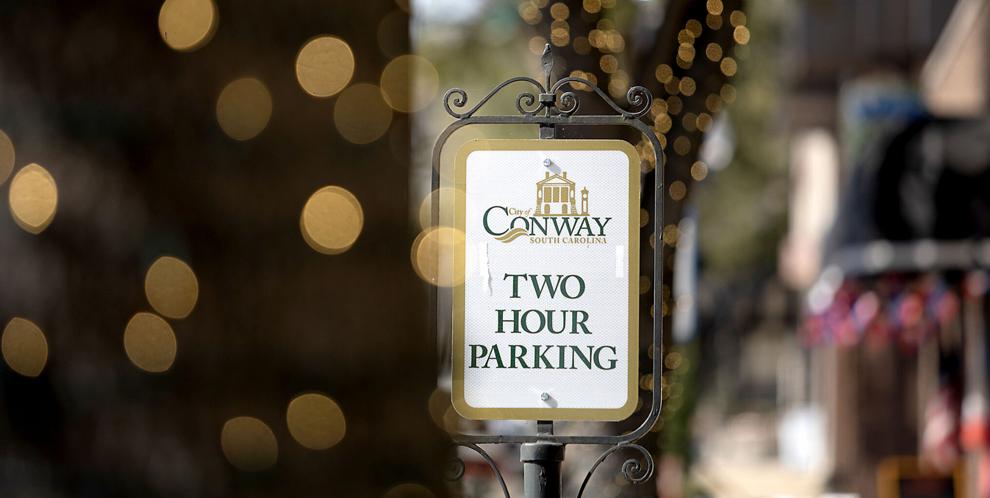 The Haberdashery has been on Fourth Avenue for 17 years, and Pickens said there has never been a parking problem in Conway.
"There's a walking problem," he said. "We don't want to limit customers parking in the shopping district, and that's what would happen."
Multiple store owners have said some business owners currently park in front of their own businesses all day in the current two-hour parking spaces.
Pickens said downtown needs a police presence to mark tires and write tickets for those who abuse the two-hour parking rule.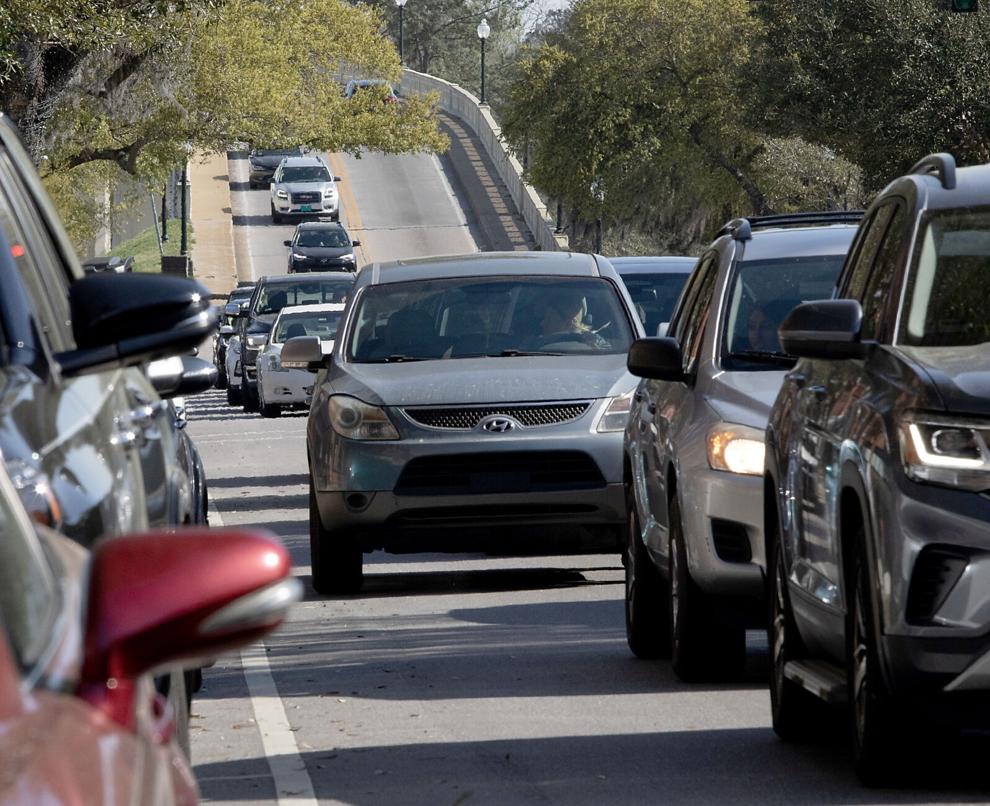 Last week, city administrator Adam Emrick said chalking tires is becoming an unfavorable practice. It's unclear at this time if there will be a bigger police presence to managing ticket writing, city officials said.
Sherrie Cannon, owner of Closet Envy on Laurel Street, said she thinks people may not be aware of the public parking lots in the city.
"Customers and business owners have told me that there isn't enough parking downtown and I agree with that to a point," she said. "However, I don't think the public parking areas are being utilized as much as they could be."
The city has roughly seven public parking lots downtown that are free and people can park in all day. If city council decides to move forward with paid parking, these public lots could continue to be free to park in.
Cannon said she is excited about the downtown growth and she doesn't believe paid parking will keep people from dining and shopping.
City staff recommended charging $1 per hour to park from 6 a.m. to 10 p.m. Monday through Saturday.
Councilman William Goldfinch said he would like to see those hours modified.
"We need to focus on what the issue is and, frankly, it's people taking up parks during business hours all day long," he said, adding that it isn't people who are going to dinner or shows in the evenings.
Goldfinch said people have complained about parking downtown. He said he believes parking meters will address the issue.
Some people maintain the city does not have a parking problem yet, but as the area grows, there will become an issue.
"I just believe Conway's nearing getting closer to having a parking problem, which is a good thing," said Conway Mayor Barbara Blain-Bellamy. "It says that we have a dynamic downtown, which is wonderful."
City staff is hoping to get ahead of a potential issue by charging people to park. Those funds would go directly into a parking district fund in order to construct a parking garage, city documents state. The city has not said where this potential garage would be located.
Councilman Larry White said he would rather the city go ahead and begin collecting funds, instead of waiting and not having funds to address a parking issue.
"I think it's a need," White said. "[We're] planning for the future."
Citing a number of new businesses coming to downtown Conway, Emrick said a parking problem is possible once all of these businesses open. He said the city has to anticipate the need for additional parking infrastructure.
"The parking meters will address this need," Emrick said. "Every bit of the revenue derived from the meters will be used for parking related expenditure, whether this be a parking garage, additional land to build parking lots, or improving the infrastructure already in place. Otherwise, taxpayers will be subsidizing the offering of free parking. And a parking garage will cost between $12 million and $15 million. Our residents should not shoulder that expense unless they are also the users of the parking facilities."
Emrick said if city council does not implement parking meters, additional parking infrastructure will not be funded through that potential revenue stream.
"Meaning either we will not add any parking in the future or Conway residents will foot the bill," he said.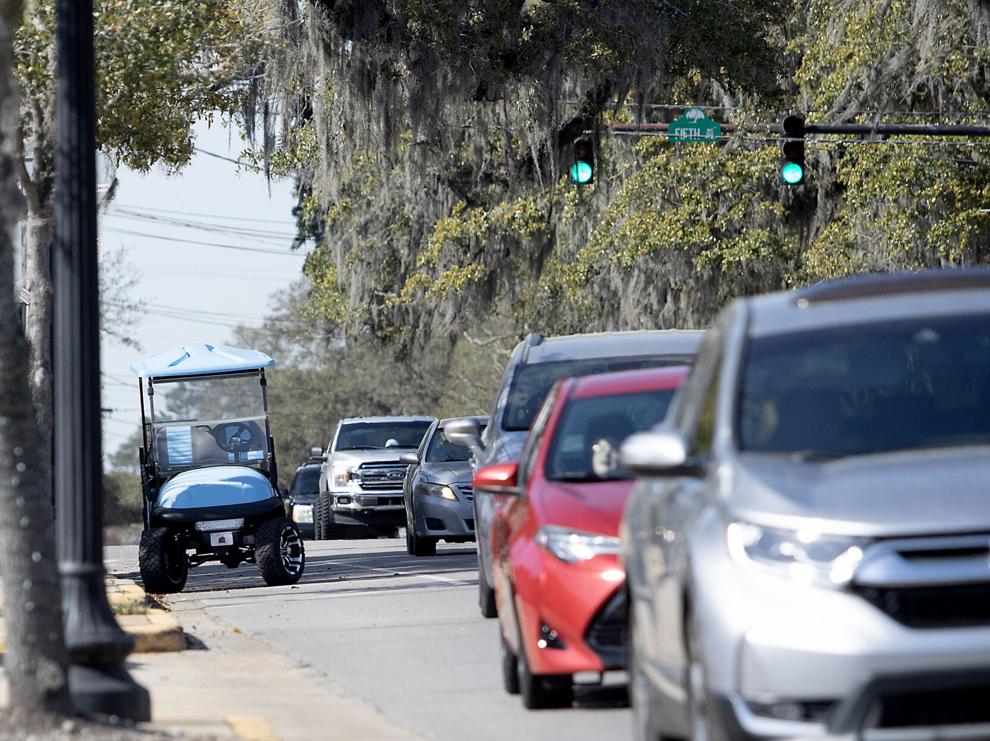 For Tamara Johnson, owner of Oak & Ivy Children's Boutique along Main Street, parking is already an issue.
"I'm game for anything that would help parking for my storefront," Johnson said. "Parking is a major problem."
Johnson said customers routinely visit her store and complain about parking. She said she believes a parking garage would entice more people to visit downtown.
"I feel like it would better my business because if people knew there would be somewhere to park, they would come downtown," she added.
"I love Conway and I want to see it continue to grow. But before it can grow much more, they've got to figure out a solution for the parking."
Hillary Howard, executive director of Conway Downtown Alive, said parking availability has become a hot topic.
"Many solutions have been discussed from meters, to a garage to a trolley," Howard said. "But enforcement of the two-hour parking spaces lining the core streets of the central business district continues to be a challenge."
Howard also mentioned that downtown employees illegally utilize on-street parking spaces all day each day, which leaves fewer parks available for diners and shoppers.
"A solution that addresses all day parkers would benefit businesses and visitors alike," she said.
Conway Downtown Alive currently offers a visitor parking pass that can be placed in the vehicles of visitors who are exploring the city.
Howard said CDA is unable to determine the future of the parking passes until a complete parking plan is presented.
Kelli James, executive vice president of the Conway Chamber of Commerce, said the chamber board has not discussed the topic of paid parking at this time and the chamber does not have a comment supporting or opposing the proposal.
However, James said the chamber appreciates the city planning for growth.
"We can certainly appreciate city council's planning for the future to accommodate increased traffic and access to parking as our downtown business community continues to grow," James said.
The city has offered free two-hour parking downtown since meters were removed around 1980.
Council could pass this change in the city's upcoming budget for the 2023-24 fiscal year. It is up to council to determine if they want to change the dates and times parking meters would be active.
City council must take a vote on the upcoming budget before the start of the new fiscal year July 1.