Horry County Schools' Teacher of the Year 2023 has been recognized as a finalist for the state level's highest honor.
Michelle "Renee" Atkinson of Aynor High School was surprised Friday morning at school by the South Carolina Superintendent of Education Ellen Weaver. She was selected as one of five finalists in the state.
The English teacher said she was honored and elated on Friday morning.
"I love teaching," Atkinson said, "I love the students and I love the rewards I see from their successes, and I wouldn't be here without all of my colleagues. This is a team effort, not an individual sport."
Atkinson thanked her colleagues and the principals she has worked with during her career for bringing her this far in her career, and hopes to continue advocating for the teaching profession.
"There's a teacher shortage, and I want to encourage good people to be in classrooms because our children need them for our future," she said.
Michael McCracken, principal at Aynor High School, said the school was informed earlier in the week that Atkinson had received an award.
"It speaks a lot to our school and our community," McCracken said. "One of the things that we have said this year is that we have made it our aim and mission to be the best place to learn and the best place to work. And our heart is the Golden Rule: to do to others as we would have them do to us. This is just an example of all of that coming together.
"We're looking to the finish line, and believe good things are gonna happen," McCracken said, reflecting on the path forward for Aynor High School. "We're very optimistic, because we know Renee Atkinson is an amazing person, an amazing teacher and a one of a kind person."
Weaver said she was honored to celebrate Atkinson as a finalist.
"Her heart truly lives in the classroom where she directly impacts the lives of her students every day. Renee is a blessing to Aynor High School and the entire school district of Horry County," Weaver said.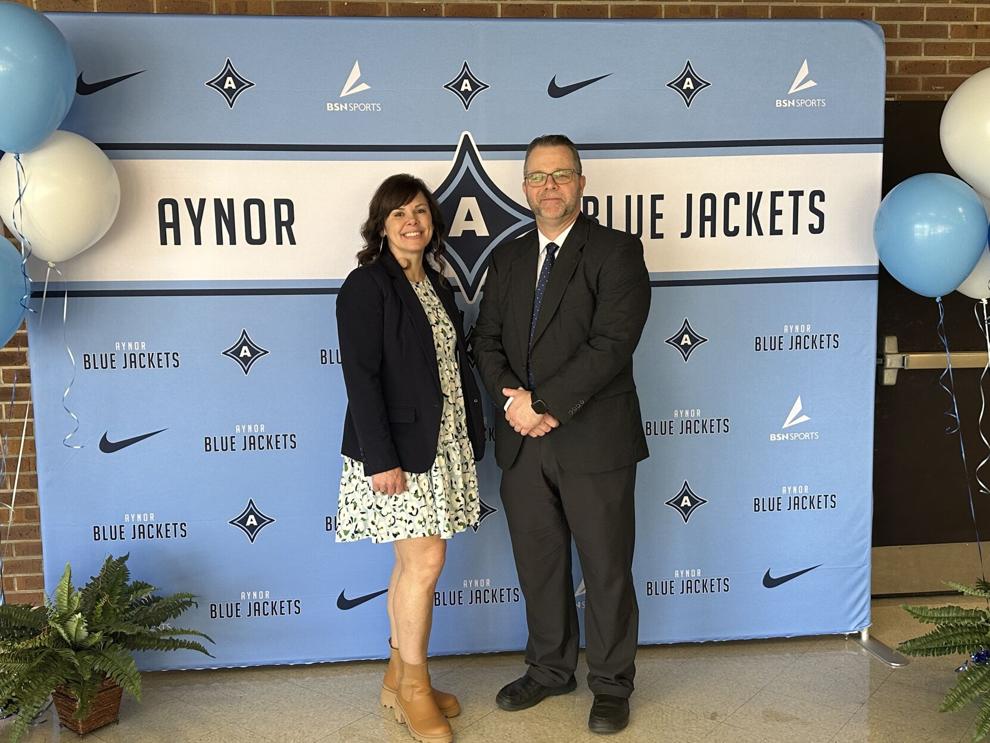 This week, Weaver has been traveling around the state naming finalists. Teachers received a $10,000 check. Other finalists from around the state include Anne Reamer from Lexington School District Two, Amsavalli Velayuthan from Jasper County School District, Wayne Williams from Clover High School and Amanda "Mandy" DeMeio from Fort Mill.
Atkinson is a tenth through twelfth grade English teacher at Aynor. She earned her undergraduate degree in history from Clemson University, a master's in secondary English from Francis Marion University and an educational specialist degree in curriculum and instruction from Liberty University in 2013. She has taught for more than 20 years.
In 2022, Atkinson was chosen as Horry County Schools' Teacher of the Year during a special banquet in Myrtle Beach.
"Y'all, I'm shocked. I'm honored," Atkinson said in her acceptance speech last May. "I've been honored and humbled through this whole process. Everybody here in this room …. everybody deserves this honor. I know how hard each and every one of you work, and I'm not more special than any one of you. We're all here because we're in the business of loving children and wanting to see them succeed."
The previous year, Atkinson was named as a school-level teacher of the year.