Myrtle Beach voters will elect their mayor for the next four years on Tuesday.
Incumbent Brenda Bethune faces four challengers: Bill McClure, Tammie Durant, C.D. Rosza and Gene Ho. All are political newcomers who have made tackling crime a top priority.
Here are the candidates' biographies and answers about key issues facing Myrtle Beach, including crime, affordable housing, vaccine mandates and city benefits.
Ho's entries are blank as he refused to answer questions, referring inquiries to his campaign manager. Myhorrynews.com does not accept answers through candidates' representatives.
Candidate profiles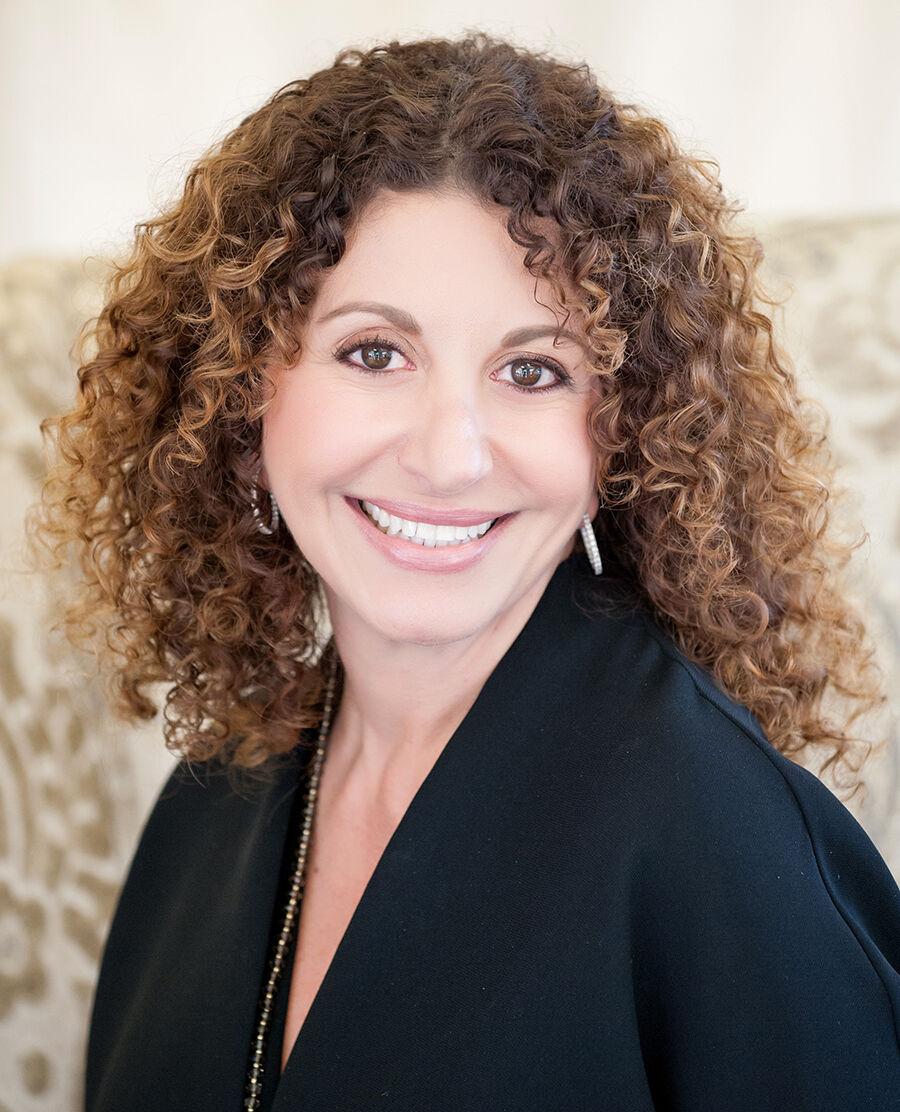 Brenda Bethune
• Education: N/A
• Current occupation: Owner of Better Brands, Inc., BJ Investments, Magnolia Row Shopping Centre and The Little White Dress Bridal Boutique
• Political experience: Incumbent mayor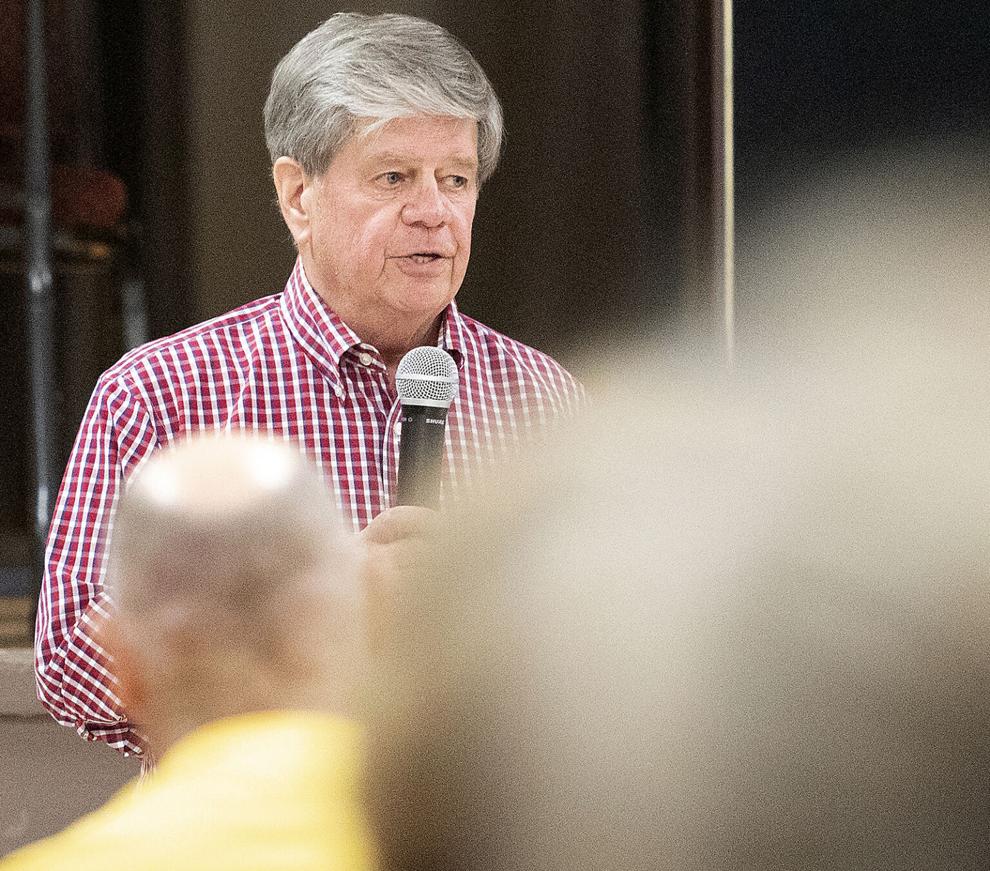 Bill McClure
• Education: B.S. in economics and business from George Mason University
• Current occupation: Retired businessman
• Political experience: At the city level, he advocated for protecting residential neighborhoods by attending city council and planning commission meetings for 6-plus years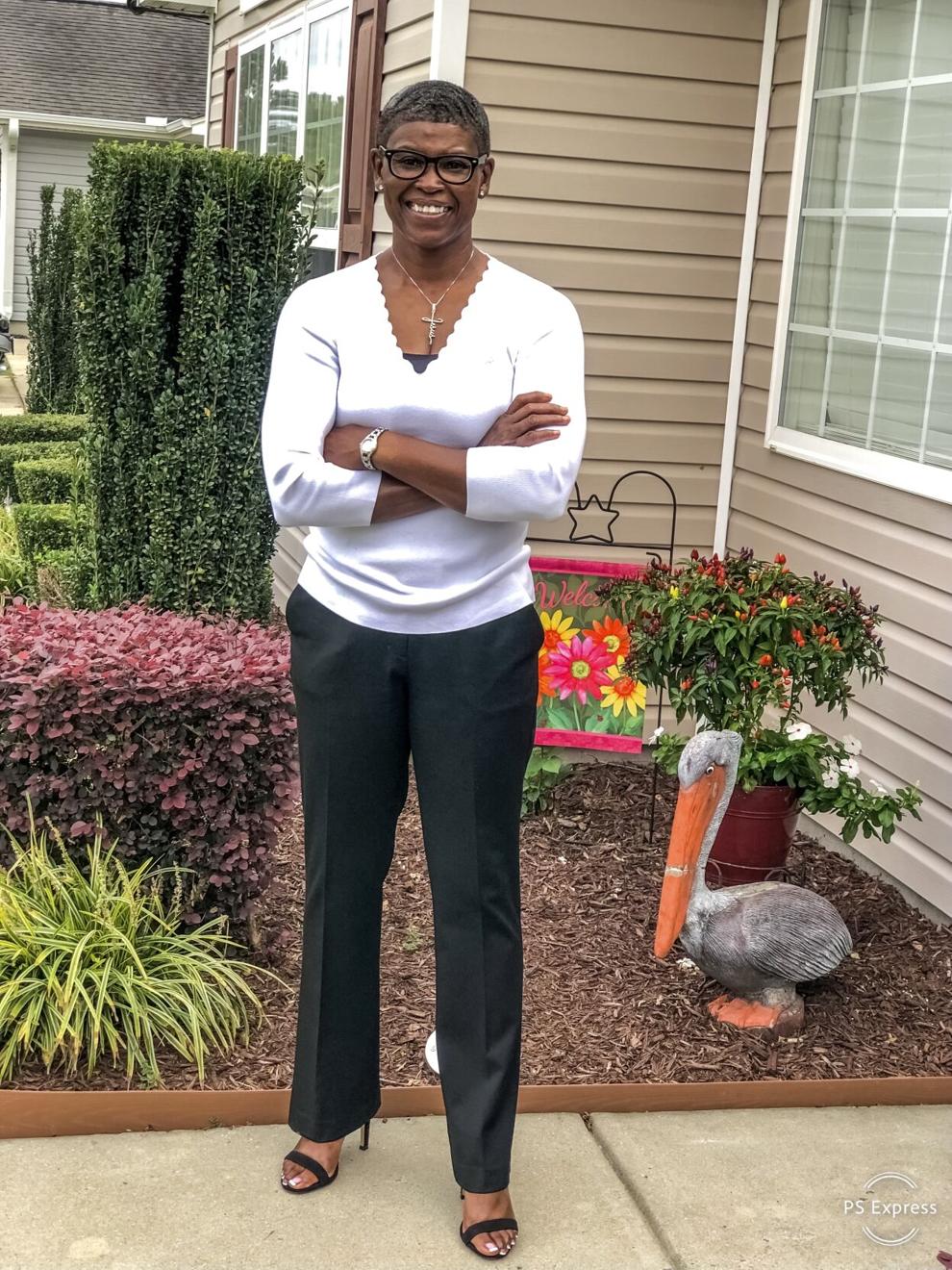 Tammie Durant
• Education: Majored in psychology at Anderson College
• Current occupation: Private security specialist
• Political experience: None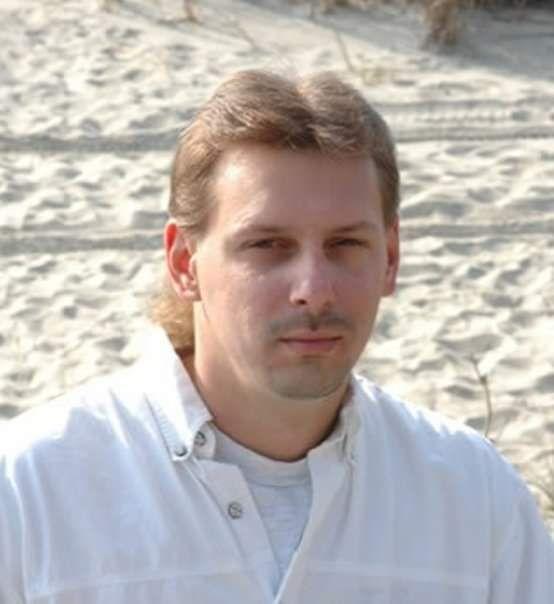 C.D. Rosza
• Education: Studied at North Stafford High School in Virginia; West Virginia University; NOVA Auto Tech in Virginia; and at Fortune Real Estate Academy in Myrtle Beach
• Current occupation: Automotive mechanic and part-time water restoration tech
• Political experience: None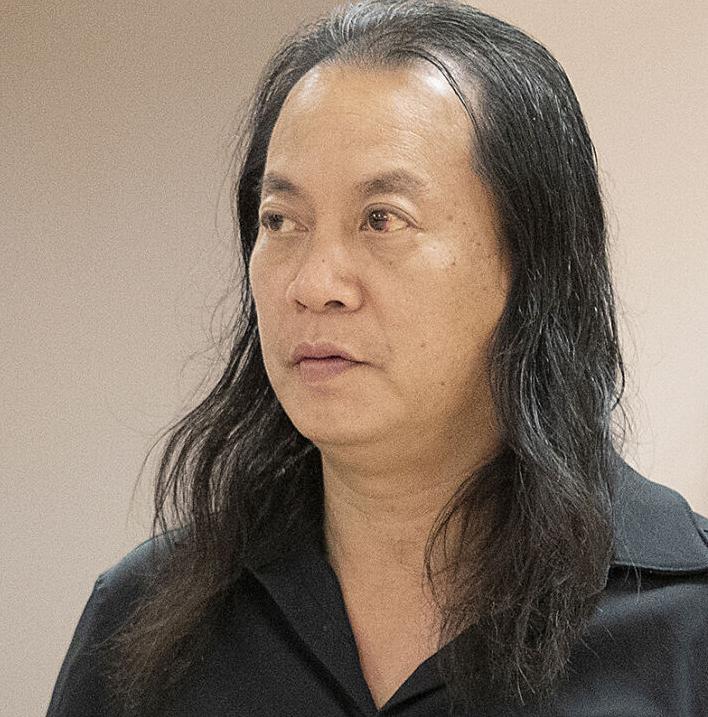 Gene Ho: N/A
Policy questions
Many firefighters and police officers have protested the city's plan to terminate its health insurance option for staff who retire before the age of 65, arguing that they are more likely to experience health problems later in life and that the physical toll of their jobs necessitates earlier retirement. They add that the city's surprise move has thrown their finances into disarray, as they had planned around the expectation of city-subsidized, group coverage. Do you support the city's plan to terminate the health insurance option for pre-65 retirees? How do you think the city should handle insurance for pre-65 retirees?
Bethune: I assure you that there was no "surprise move" on the city's part. There are many sides to this issue and management and council are working together to find a solution that will benefit everyone. We have been talking with retirees to get their insight and to learn of their individual needs. We are also waiting on the new rates, which we should have by early November. My goal is to find a compromise that is in the best interest of all affected, while protecting the costs and coverage of our current and future employees.
McClure: If the city hired employees with the promise of being able to remain on the city's health plan when they retire, I think they should honor that commitment. At the same time, I think the city should help retiring employees find the best and most affordable health plan for them and their families, which may or may not be remaining on the city's insurance. In the case of being able to recruit police officers and firefighters, I think the city should work with the Municipal Association to set up a special health insurance program for these first responders, since every city in South Carolina is facing these same challenges. Also, the demands of first responders are so much greater than on other municipal employees, and finding people to take on these jobs is so very difficult that it calls for special benefits for them.
Durant: No, our police officers and firefighters work day and night to protect us and they can endure so much trauma during the job. So as they protect us, we have to protect them as well. So I firmly believe that we should let our officers and firefighters who retire before they turn 65 keep their insurance. We have to back them just as they back us.
Rosza: I stand firmly behind the city's employees and first responders. They were hired with the understanding that they would have health insurance both on the job and after retirement. There is ABSOLUTELY NO EXCUSE to be taking this away from them. Especially for the first responders. They put their lives on the line every day.
I'm sure there is plenty of money in the city's budget that is being wasted that could be used to fund their benefits. With the cost of premiums steadily on the rise a $100,000 buy out is an insult and a disgrace. That totals to $4,000 a year for ever year they worked up to 25 years. Less if you have more time in.
Ho: N/A
At the first mayoral debate, candidates attacked Mayor Brenda Bethune's record on crime, suggesting the city had become less safe under her watch. But at October's city council workshop, Bethune praised the Myrtle Beach Police Department after it reported that type one crimes (serious theft, violent and sex crimes) hadn't increased except for motor vehicle theft, slamming "misinformation" and "fake media outlets trying to paint a much different picture." How would you describe the current state of crime and law enforcement in Myrtle Beach? What kind of approach to crime would you take, if elected?
Bethune: If re-elected I will continue to support our police department by properly funding the department and ensuring that they have the full support of council. Public safety is my top priority because it is the community's top priority. There has been a lot of false narrative on social media that I am in favor of defunding the police. Nothing could be further from the truth. I will always fund our Police at a level that is needed to keep our community safe. That includes making investments needed in technology and equipment. For instance, in the last four years we have invested more than $3 million to the police department. Our violent crimes are down and have been for the last four years. We will continue to take a very strong stance on crime as well as increased code enforcement and dealing with nuisance properties that harbor crime.
McClure: Most Myrtle Beach residents are not affected by serious theft and violent sex crimes. They are affected by crimes like breaking into cars and homes. That's where our current mayor has let us down. As mayor, I will encourage our police department to increase their presence in residential neighborhoods, especially during the night when most of these crimes occur. If you're the victim of a crime, it's traumatic, even if it isn't a "part one" crime.
Durant: Misinformation is a nationwide problem and one that we face even here in our great city. But the fact remains the same crime has increased, especially after the pandemic. Where so many people are confined to their homes and are facing mental health issues, crime has surely increased. When I'm elected as mayor, I will be active in our police department. I want to be engaged in the hiring process and the firing as well as the training in our police departments to make sure that our officers are protected and prepared to face our crime problem.
Rosza: Crime in the city is a major issue. And it needs immediate attention. I don't buy into what I read or see on TV. I believe what I see with my own eyes. Numbers can be manipulated. I have seen a major increase in crime over the last four years. Brenda prides herself on hiring 30 new officers in the last four years. But she's not releasing the number of officers that are no longer with the Myrtle Beach Police Department. That number outweighs the new hires. There is entirely too much crime, drugs, drug trafficking, sex trafficking, violence, homeless, and sex crimes going on in this city that needs to be addressed.
First of all, we need more officers, especially properly trained officers. Secondly, we need to find out why officers keep leaving and address that issue. Lastly, we need to look at the police department as a whole and figure out who and what departments need more training and more organization. Maybe even more personnel.
Ho: N/A
Myrtle Beach's recent development boom has sent property values through the roof. While this has increased equity for property owners, expanding their wealth, it has also increased costs of living for renters, shrinking their disposable income and at times pricing them out of the community. Notably, a report from the Habitat for Humanity of Horry County found that 56% of renters within city limits are cost-burdened or severely cost-burdened and that less than 15% of Myrtle Beach workers live in the city. How will you ensure that affordable workforce housing is available as the city continues to grow?
Bethune: Workforce housing has been a top priority for our council. We have incorporated this initiative into our Advanced Downtown Master Plan and have funds available to invest. We are working hand in hand with Habitat for Humanity to address our needs for workforce housing. We will be conducting a market study to determine the types of housing needed as well as the rates that people can pay. Our goal is to work hard to partner with the right developers and investors who specialize in workforce housing projects. They already have proven models that work successfully and there is no need for us to try to re-invent the wheel. We have seen how successful other cities have been with their workforce housing plans and we hope to have that same success.
McClure: I am not convinced that it is the role of city government to control the real estate market. While I support the city's current efforts to find affordable housing for those city employees who want to live inside the city limits, I think the city can be a partner with the private sector in addressing this problem. But, government should not be the major player.
Durant: To make affordable workforce housing is by investing in affordable housing either by creating an affordable housing trust or via bond elections.
Rosza: There is entirely too much development going on right now that needs to be looked at. The infrastructure we have is not set up to handle it and we are losing green space and watersheds because of it. We are losing our beauty to be more commercialized. The fact that everyone is wanting to move down here because of COVID restrictions where they live are a lot more strict than what we have here is causing a shortage on affordable housing. Because the prices on houses are going up, the investors are raising the prices of rentals to reflect on the cost of buying a house.
The city government has no control over the cost of affordable housing. But the city can eliminate the crime in areas that have a lower price rent to where it would make affordable areas safe for people to live.
Ho: N/A
In recent years, the drug war's disproportionate impact on communities of color has come under the spotlight, with data showing that Black Americans are several times more likely to be arrested for drug crimes than whites despite similar rates of substance use. These disparities often have long-term consequences, as a non-violent drug charge can seriously limit someone's access to education, employment and housing. Do you believe that police officers should de-prioritize low-level, non-violent drug offenses? Do you believe in alternatives to arrests, like handing out citations or referring someone to treatment? Explain.
Bethune: I believe that council should be open to looking at the above with management, the city attorney and Chief Prock and her team. I would not make a decision without their input. We currently work with trained peer support specialists through our ARO program with New Directions. This program does help those who are willing to seek addiction treatment get in to the proper facility. The ARO (Addiction, Recovery, Outreach) provides scholarships for this treatment. In many cases, homelessness and drug addiction and crime go hand in hand. We have Homeless Court that allows those who have habitual arrests to have an opportunity to enter a program that gives them a pathway to transition. We have been very successful with this program.
McClure: I do believe that we need to take a close look at how we are fighting the drug war in Myrtle Beach. I know we are working with the solicitor's office on programs to keep folks out of jail who are charged with minor drug offenses and that we are working with New Directions of Horry County to find treatment for those suffering from addiction.
Durant: I believe that we should de-prioritize low-level and non-violent drug offenses. In these cases, we need to look for the root of the problem and that is that many of these people either sell drugs to make ends meet or they take drugs because they don't see any alternative. The way to solve this is simple and that is to create programs to teach them how to maintain daily lives including job training and programs to help them to combat their addiction.
Rosza: Drugs are illegal. People that use them know this. And they know the consequences they will suffer if they get caught using them or with paraphernalia. That was their choice. As long as drugs are illegal then there are laws that have to be abided.
However, an officer should use their best judgement in a situation
Ho: N/A
Some cities, like Charleston and Columbia, have begun enacting COVID-19 vaccine mandates for city staff, with certain religious and medical exemptions, noting that they often must come into contact with the public. Firefighters and police officers, for example, must come into regular contact with people outside the department, and many people are required to enter city buildings to submit or obtain proper documentation, or comply with a legal order. This will be especially consequential in the winter months, when COVID-19 cases are expected to climb. Do you support vaccine mandates, with certain religious and medical exemptions, for city staff? Explain.
Bethune: Due to our form of government, neither myself or any council member can issue a vaccine mandate for city staff. That is the sole responsibility of our city manager. I often get asked if I would issue a vaccine mandate for the entire city, and that too is not a local government decision. We do not have the authority on a local level to issue such a mandate.
McClure: I support doing everything we can possibly do to protect the health and safety of our employees and residents. First, I would make an all-out effort to have staff have set up individual meetings with healthcare professionals and unvaccinated city employees to listen to their concerns and make sure they have all the information they need to make an informed decision. Second, I would rely on the data to determine next steps. Third, I will be a vocal advocate for vaccinations.
Durant: I don't support vaccine mandates for the simple reason that it's your right to choose if you want to get the vaccine or not. But people must understand that you have to follow business rules, for example, if you're required to wear a mask in a restaurant you have to wear one or leave.
It all comes down to respect while we respect your right to not get the vaccine you have to respect businesses and establishments as well.
Rosza: I do not believe that masks and vaccines should be mandated. That should be up to the individual. I do not agree with companies mandating people get vaccinations or get fired. That's just wrong. There are a lot of people who have had the vaccination die from COVID.
If you feel you need the vaccination then get it. But there are too many questions, concerns and people with the vaccinations still getting COVID and even death to require any type of vaccination mandate.
The decision should be up to the individual, not corporations and government. The same with masks.
Ho: N/A