Horry County Council members won't be giving themselves a raise.
Council members on Tuesday voted 9-3 against approving a proposed 25% pay boost. Had the measure passed, it would have been the first raises council members received since 1999.
"Even if it's not reality, the perception is that we would be giving ourselves raises in excess of what minimum salaries for our county employees are," Horry County Councilman Dennis DiSabato said. "It's just not a good optic, in my opinion, to be doing it right now."
Council members gave initial approval to the raises last month, but they rejected the proposal at the second of three votes needed to pass the measure. Council members Bill Howard, Gary Loftus and Michael Masciarelli supported the raises. All the other county leaders voted against the measure.
Under this proposal, Horry County Council members would see their compensation increase by about $5,000 per year. The chairman would receive a nearly $8,000 increase.
Under state law, council members can't increase their salaries immediately, but they can approve raises that take effect after the next general election. In this case, approving the raises this year would have impacted the officials seated in January 2025.
Council members currently receive a salary of $15,967 per year, and each leader is allowed to spend up to $4,000 annually on training, travel, equipment and meals related to the position. The chairman receives $25,751 each year and can spend up to $5,500 on expenses.
The ordinance that council members rejected Tuesday called for the expense accounts to be folded into each official's salary. Under that plan, the total compensation would have been increased to $25,000 per council member and $39,128.31 for the chair — about 25% for each office.
The failed ordinance had stated that "it appears equitable" that council compensation be increased "in recognition of the valuable role each council member plays in Horry County Government."
"In the performance of their duties, individual County Council members spend large amounts of time and effort each week to address the needs attendant to their position, being compensated a relatively small amount in exchange for providing such beneficial and necessary service to our community," the draft ordinance stated.
But DiSabato noted that the raises would have been a difficult sell, especially since some county officials suggested last month that they raise taxes to help expand county services to the growing population.
"We're looking at having difficulties funding infrastructure and [the] delivery of services," he said. "If we've got problems with that, the last thing we need to be thinking about right now is increasing our salaries."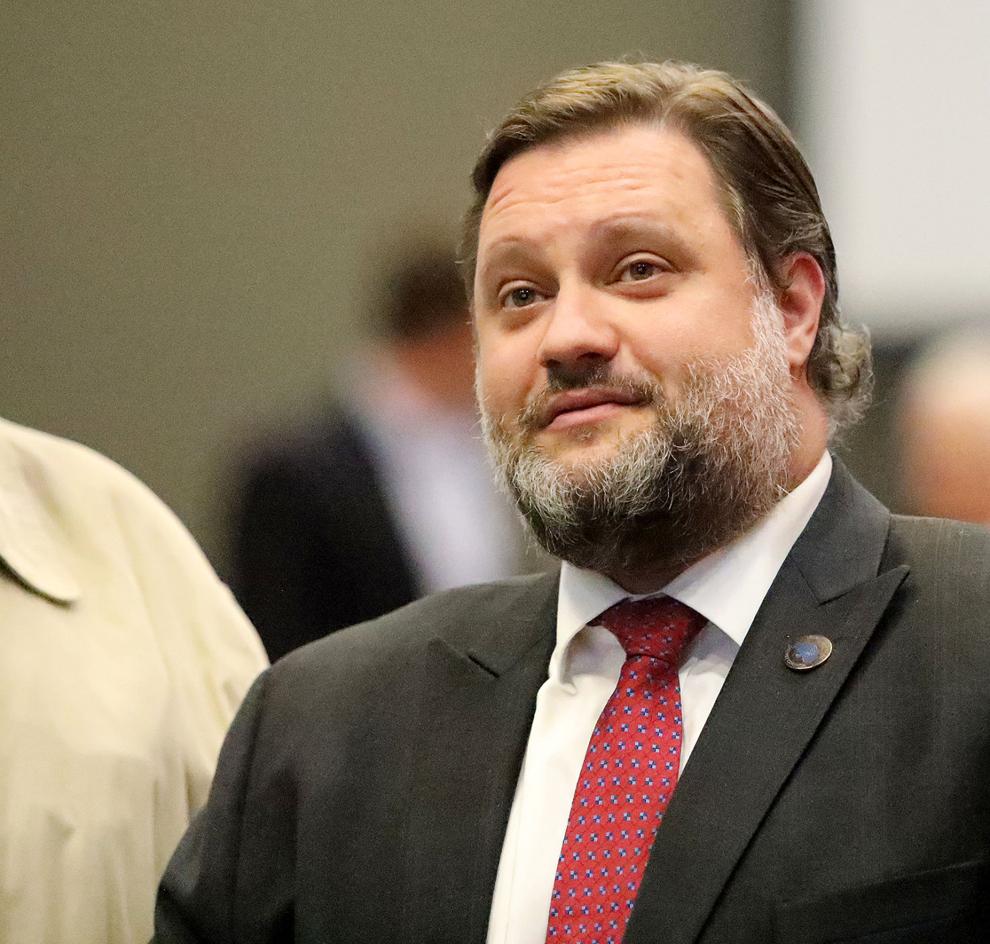 The most recent salary survey published by the S.C. Association of Counties shows that among the state's largest counties (those with a population over 200,000) Greenville County's council members are paid the most at $31,115. Charleston County comes in second at $20,737 followed by Lexington ($20,266) and Spartanburg ($20,085).
The study lists salary alone and not any other types of compensation.
As for the chairs of councils in the state's largest counties, the survey says the highest paid is Berkeley County's supervisor at $180,000 per year, though that form of government is different from Horry County's. Here, the county council hires an administrator to manage the county. In the council-supervisor system, an elected supervisor serves in the chair's role and as the county's chief administrative officer. Apart from the outlier Berkeley, the highest paid county council chairs are Greenville. ($37,338) and Charleston ($26,124), then Horry.
Locally, the salary ranges for local government officials vary. For example, the salary for Horry County Board of Education members mirrors that of county council ($15,966) with the exception of the school board chairman, who is paid $19,158.
Here's a look at the other officials' compensation:
• Myrtle Beach City Council members are paid $15,000 per year and receive a $495 per month car allowance. The city's mayor is paid $50,000 annually and receives a $500 per month car allowance
• In North Myrtle Beach, the mayor is paid more than $52,000 per year and council members receive just over $26,000. That city's officials do not receive a vehicle allowance.
• Conway City Council members are paid $10,000 per year. The mayor makes $16,000 per year and the mayor pro tem is paid $11,000.
• Surfside Beach Town Council members are paid $6,000 per year except for the mayor, who makes $9,600.
• Aynor Town Council members receive $600 per year except for the mayor, who makes $8,500.
• Atlantic Beach Town Council members are paid $4,800 per year with the exception of the mayor, who makes $6,000.
• Loris City Council members are paid $3,120 per year, and the mayor makes $7,020.