Life for Grand Strand musicians hit a low note Tuesday when South Carolina Gov. Henry McMaster ordered all bars and restaurants closed to dine-in customers.
The order was meant to help the public follow the Centers for Disease Control and Prevention's recommendation that people practice social distancing and avoid public gatherings to slow the spread of COVID-19, the worldwide pandemic caused by the novel coronavirus. 
The industry that relies on packed bars during the tourist season has been effectively shut down just after their slowest time of year. It's a time when savings are getting depleted, and musicians are getting ready to make to bulk of the year's earnings to hold them over for next winter. But now that opportunity is gone.
"Just me speaking from my personal experience playing music, it's completely pulled the rug out from under us," said Drew Voivedich, a career musician who grew up on a farm in Little River, and who's never had a day job. "Am I gonna go deliver pizzas? I don't know what we're gonna go do for a living." 
Voivedich and his girlfriend Bobbie Rowe live in Murrells Inlet and perform together four to five nights a week during peak season as the duo Whiskey Neat. Sometimes they perform with a full band.
Like so many other artists on the Grand Strand, music is their full-time job. 
"We squirrel away the money that we can during the on-season and then in the winter months, it gets tricky and you've got to be smart with your money," said Rowe, a Conway native. "But when February rolls around, you're like 'Ahh man, money's tight,' but we're looking forward to March and spring break because then we're gonna get at it again. And then this happens. And there is no backup plan."
The pair have been brainstorming a way keep the music alive. In keeping with social distancing, they've thought about giving music lessons via Skype, but video lessons don't allow for hands-on teaching. They've also considered selling raw cuts of original music.
Applying for a non-music job is Voivedich's last resort. 
"One thing that we've done our entire lives is be true to our craft," he said. "That's what we do. That's our skill and that's where our heart is. So to just give up on that right out of the gate I think would show no loyalty to your craft. If you're just gonna say 'Alright, well, we've hit a tough time so I'm gonna jump ship and go get a job,' I don't see how that could be a true artist's perspective. Music's been good to me. It's gotten me through a lot of tough times and now I'm just gonna have to work a little harder and see what I can figure out." 
Other artist on the beach are already moving to a new kind of stage: livestreaming, mostly on Instagram or Facebook. 
For the musicians, The Music Never Stops at Tin Roof
Nicholas Andolora, the frontman for his band Grocery Store Gentleman and bartender for Dead Dog Saloon, was so blindsided by the governor's order that he came in to work the first day of the shutdown, offering to help any way he could. 
"I said 'Could I just go play music, put me on the Facebook page or something?'" Andolora said. "We got so many views and it seemed like such a cool thing."
The Grocery Store Gentleman singer and Dead Dog band-booker said the bar would continue the Facebook live videos as long as the shutdown continues, focusing at first on the bar's most frequent performers who used to count on Dead Dog shows for their income. In keeping with the CDC's social distancing guidelines, no more than two people are allowed on stage at one time.
"We try to help people out as best we can," Andolora said. "We really appreciate the people who come through the door. We know they want to hear music from wherever they are."
Paul Grimshaw, who performs solo and with a band, gets most of his income from music. He estimates he performed about 200 shows last year.
"We are all 100 percent out of work with the closing of bars and theaters," Grimshaw said. "I have a couple of other little sidelines that I do, but 70 to 80 percent of my income is gigs, and 20 to 30 percent is freelance journalism. But the bulk of my money comes from gigs, and they are gone for the foreseeable future."
Grimshaw is also one of the musicians who plans to play on Dead Dog's Facebook livestream. The bar is hosting four 90-minute sessions per day, every day of the week. They post the artist's Venmo account with the livestream so viewers can give tips online.
"It's a crap shoot, you might make $20, you might make $50," Grimshaw said. "But it complies with social distancing and keeps the gig economy going." 
Dead Dog isn't the only place hosting artists on live videos.
Tin Roof on Saturday hosted their first Facebook livestream, with Myrtle Beach musician and "The Voice" contestant Jimmy Mowery.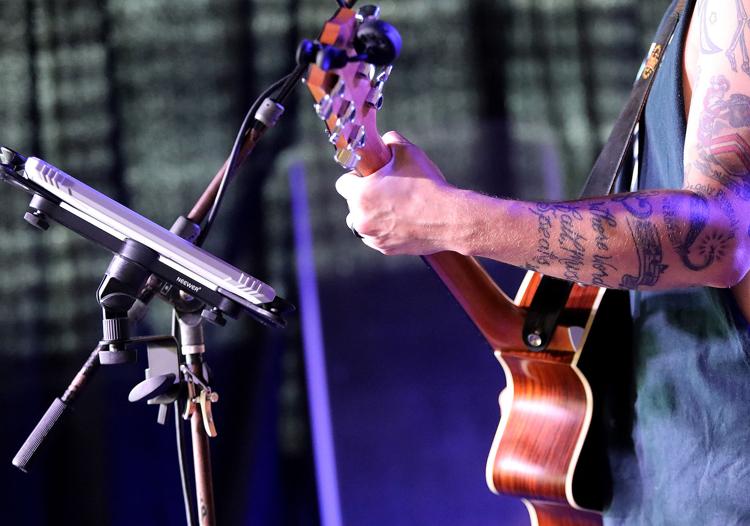 "For us, Tin Roof has always been a live music venue," said Tin Roof general manager Jonathan Talbot. "The whole concept behind it is 'Let's have a party,' big crowds and let everybody enjoy themselves. Well now we're in a position where this is really putting a strain on everybody in that regard. We're trying to just keep music alive, keep artists supported, keep the service industry running." 
The Tin Roof live stream features a Tin Roof Venmo account, and all the money the bar gets from the live stream goes to the staff, Talbot said. Artists are free to post their own Venmo or online payment links as well.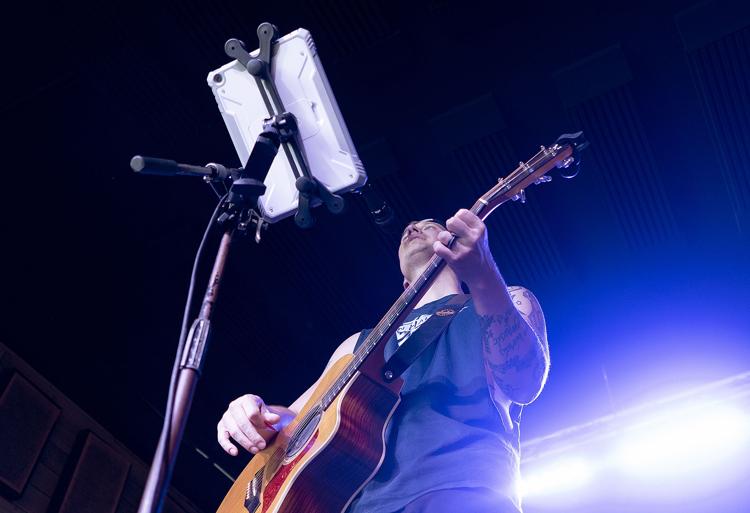 Fans of Mowery have likely already seen his own livestreams he's done from his home, but he said Tin Roof gave him an opportunity to reach new listeners.
"For me, I don't have a day job," Mowery said. "This is my only source of income. That's why I immediately had to jump on live stream and put out a virtual tip jar and everything like that. Just have to figure out how to make some income any way I can right now."
But with the shutdown putting bartenders, servers, kitchen staff and other hourly workers out of a job, Mowery said he know the tips might not come in forever.
"I know everybody else is suffering too," he said. "If it comes to it, I'll just go wherever's hiring and work a part-time job until everything gets back to normal, if it needs to come to that."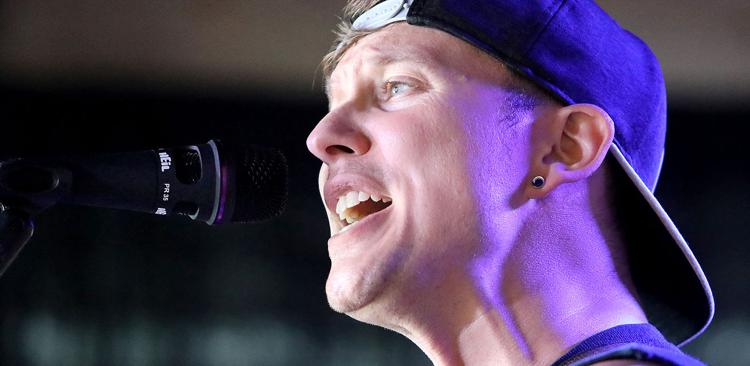 Voivedich and Rowe, of Whiskey Neat, pointed out that musicians are always the first to get called up to donate their time for a benefit concert, charity, or other cause to give back to the community, even though doing a benefit concerts often means they're turning down a paying job.
"Nobody's gonna be like 'Hey, do unto others,' right, like, 'we did this,'" Rowe said. "But it would be so appreciated, and the music community around here would be so grateful if something flipped the script on that. Music's a big deal. Whatever mood you're in, you play the song you want to hear. I think now, more than ever, people need it."