Jason Klocker scanned his bar, looking around at the dozen customers there Tuesday night.
"I've been a bartender for 22 years. I mean, what else am I going to do?" said Klocker as he tended the bar alone for what may be the last time for a while.
Two weeks, he said, will hurt. Longer than two weeks will devastate, Klocker said, pointing to small black and white photographs he has on the edge of the bar. Thoughts of his children, Behr and Cash, are heavy on his mind as he and other service industry folks look toward an uncertain future.
Other Grand Strand bars had a few regulars huddled around tables, tucked shoulder-to-shoulder in silence at bars, giggling couples under the edge of neon lights and haphazard shamrock decorations over bathroom doors.
No one knew how long the governor's declaration to close dining in at eateries and bars would last.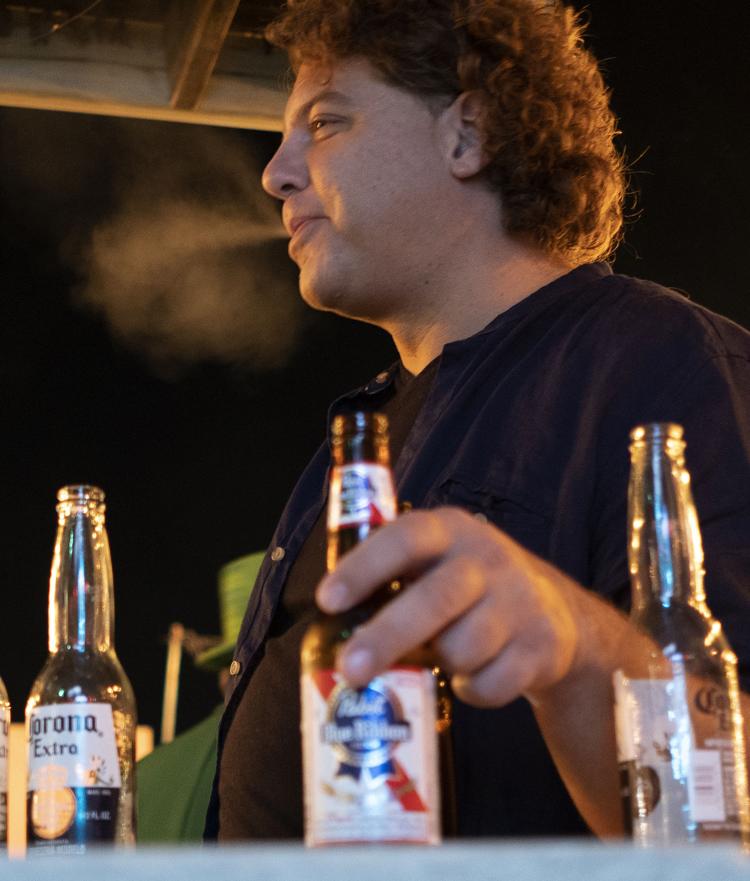 The declaration went into effect Wednesday and lasts through the end of the month, according to the executive order, though state leaders could extend that duration. The governor said his decision was to help slow the spread of the coronavirus. Restaurants are allowed to offer takeout meals, but no dine-in service.
And bars like Klocker's Tavern south of Myrtle Beach have closed their doors for the time being.
"I'm a bar," Klocker said. "It'd be one thing if it were Applebee's or TGI Fridays, but I can't survive selling hot dogs and chicken wings to people in the parking lot. I don't have any option but to wait it out."
At least one other bar near the beach was blindsided by the governor's announcement. Employees glumly stared at their cellphones at desolate restaurants along Ocean Boulevard among the hum of cars passing by.
But Klocker wasn't surprised by the decision.
While the bar owner understands the health concerns, he remains frustrated as the order affects him and his staff, though the work of the Behr Down Foundation named after his son Behr, which supports families of children with Down syndrome, continues.
Klocker's options are limited when it comes to looking for another post.
"I work all the time. I work for those tips that are in my hand," he said. "That's how I live. That's how my family lives. They're essentially making that not possible."
While some business operators fretted over the current ordeal, patrons hit their primary hangouts for drinks while they still could still enjoy them there. In some spots, consumers may not have realized it was a holiday if it wasn't for the several garbed in green or even dressed as leprechauns.
"I was thinking about staying in tonight," Mike Poerio said, "but I figured if this is the last night everything's open, I'm out."
Between drags of a cigar outside his "main spot," Myrtle Beach's Atlas Tap House, he laughed about how bar closures would benefit him financially.
"It's going to save me money," he said, "because my tabs are kind of high."
Poerio also delivers food for DoorDash as a side gig. He expects more orders as delivery and curbside eating options are still permitted.
His day job consists of shipping out office furniture at a Conway warehouse, which Poerio noted has seen more activity in recent days. He highlighted many offices asking employees to work remotely.
For now, Poerio's day job is secure, and it will likely remain that way as long as postal service isn't halted.
"If they want people to stay at home, they have to be able to ship people products," he said.
Tucked in a corner of nearby Bumstead's Pub, Simone Clarke perched at a seat, solo amidst other bar regulars perhaps there simply out of habit and routine taps of a cue ball in the background.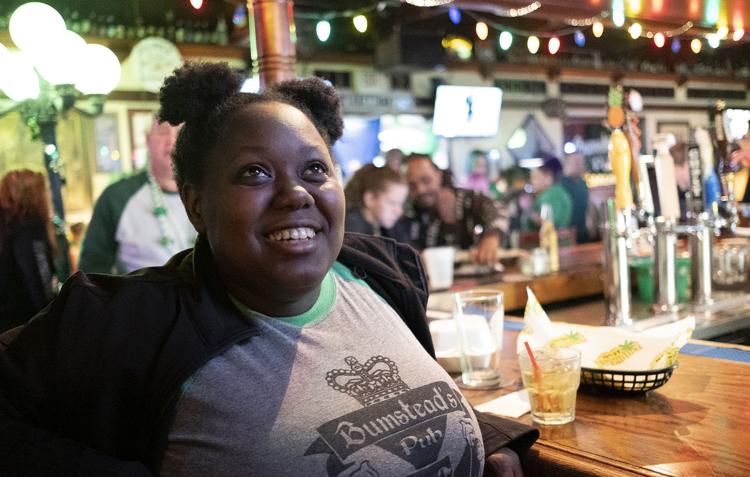 The governor's order means she won't able to relax with a meal and beverage at the bar she stops at frequently.
"I live up the street so I always pop in here for food and a couple drinks," she said. "This is one of the best places I've ever been to on the beach."
The Starbucks employee will still be able to work at the coffeehouse's drive-thru though, and she isn't worried about her other workplace Topgolf Myrtle Beach temporarily shutting down. As social distancing is recommended, Clarke wouldn't mind using the opportunity to catch up on some movies or anime.
As for the tourism industry, Klocker, the bar owner, expects it to take a hit, not just on the Strand but nationwide.
Others feel the same way.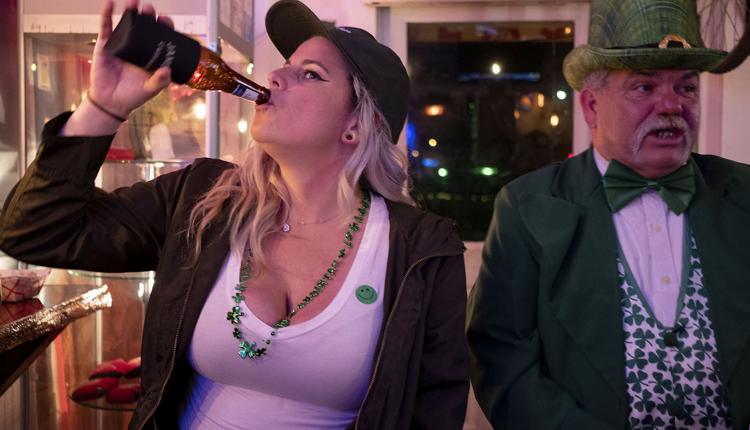 "We're all screwed," Tara Kapp said before chugging a bottle of Michelob Ultra inside Atlas, where she continued her efforts to advertise her workplace.
As a promotions manager for The Masters Gentlemen's Club, she had strolled the boulevard hoping to spread the word about the establishment and attract visitors.
But it was a struggle to find tourists.
"March, April, May is our busy season because all the golfers come into town," she said. "I think a lot of people are scared away."
The club announced on Facebook it would be closing temporarily starting Wednesday.
While her dad is local, Kapp wondered what would happen to others without parents to support them.
"This is going to suck," she said.