Gov. Henry McMaster urged South Carolina hospitals to speed up vaccination efforts during a Tuesday visit to Conway Medical Center's Socastee location as patients received doses of the vaccine downstairs.
"The main point is we have allocations from the federal government, but the hospitals need to speed the line more quickly," McMaster said. "We need to have more people coming in and giving more shots. Some of the hospitals have not been asking for all that they're allowed to ask for. We're expecting all hospitals to use up the first dose and second dose that they get at different times during the week, to use them up and be empty. Use all of them."
But over the weekend, hospitals were sounding the alarm for more vaccines. 
On Friday, the South Carolina Hospital Association said that its members would be getting fewer vaccine doses this week than they requested. "The state expects to receive the same amount of Pfizer vaccine next week that we have been getting, but hospital requests this week totaled four times that amount," the SCHA said. "Hospitals will receive 100% of the second doses they requested but only 20-25% of the first doses they specified.
"We will continue to do everything in our power to accelerate the distribution of these vaccines as part of the state's vaccination plan," the association added. "We need more vaccines from Washington in order to get the job done."
Tidelands Health, which along with Conway Medical Center is vaccinating patients 70 years of age or older, has received more than 30,000 requests for vaccinations. The health system said on Saturday it was hiring up to 200 temporary workers to help administer the vaccine. That followed an order from South Carolina regulators allowing retired physicians, nurses and medical students to help administer the critical shots.
"At this moment, the only limiting factor is the availability of vaccine from the government," the hospital said in the news release. "Like all South Carolina hospitals, we have been told to expect less vaccine — not more — in the coming weeks. We are calling on our state leaders to do all they can to secure additional vaccine for the people of South Carolina. Tidelands Health stands ready to deliver this lifesaving vaccine to our community – as soon as we have the vaccine available to do so." 
According to DHEC, hospitals have administered about 69% of the 200,075 doses that have been distributed to the facilities so far. The exact number varies by hospital. As of Monday, Conway Medical Center had used up 78% of its doses, and Tidelands Waccamaw Community Hospital had used up 37%. 
Although not every dose has yet been administered, DHEC Interim Director of Public Health Dr. Brannon Traxler said Friday the state's entire supply that had not been administered had already been earmarked for future appointments.  
On Tuesday, Tidelands Health also said its entire inventory had already been allocated. The health system said it anticipated vaccinating about 3,000 adults age 70 or older by the end of the week, and planned to continue vaccinating 3,000 elderly patients per week as part of Phase 1a. 
"What the governor's office wanted, and I'm not sure it was clearly communicated to begin with, was that as soon as they get all the doses, they get it into people's arms as quickly as possible," said U.S. Rep. Tom Rice, R-Myrtle Beach. "The hospitals thought they had to hold back some for second doses, which wasn't the case; they would automatically get the second dose a couple weeks later once they gave the first doses." 
According to Centers from Disease Control and Prevention data, South Carolina has received a total of 6,808 vaccine doses per 100,000 people, which is the lowest per-capita rate in the United States. But South Carolina's allocation, which is based on the adult population of 18 years old and older, is where it should be, McMaster said.
"We're precisely in accordance with our pro rata population 18 and over," the governor said.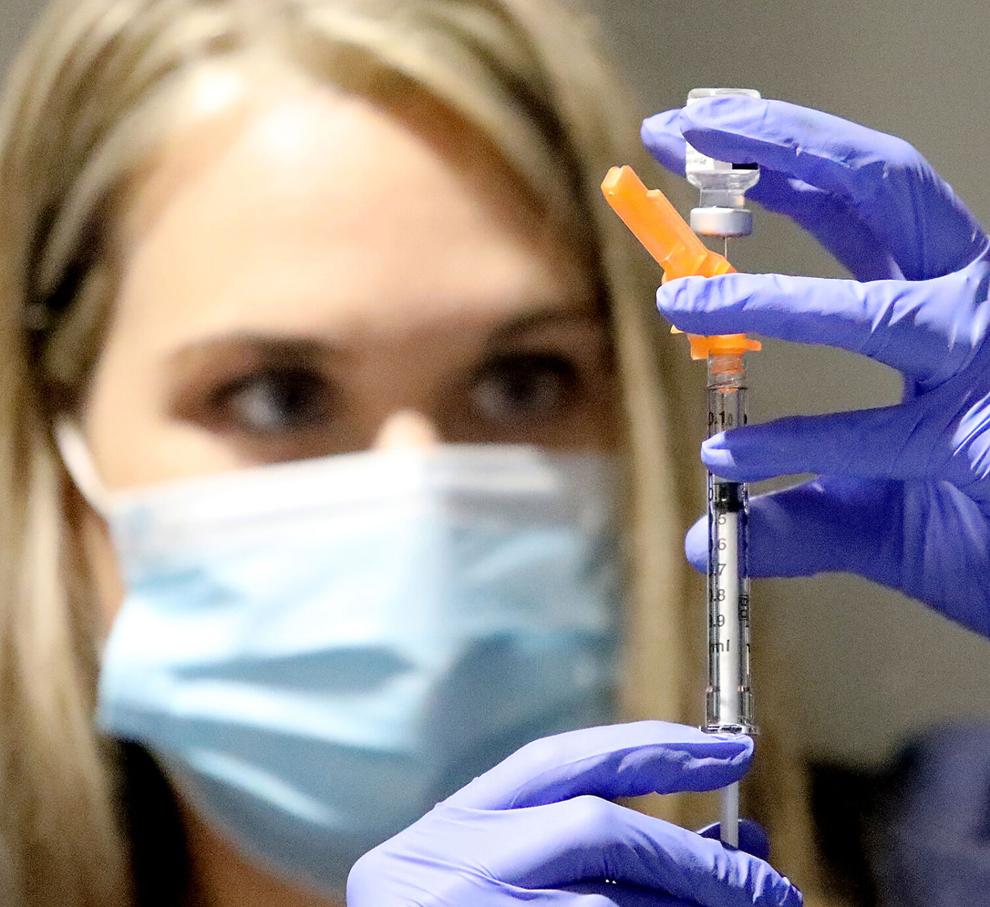 Since South Carolina doesn't have the lowest adult population in the country, the discrepancy between the state's allocation and the amount of vaccine that has actually been distributed caused Horry and Georgetown's state delegations to send a letter to the area's federal delegation over the weekend asking for help to get more doses. 
"It was important to highlight the need for vaccines in South Carolina," said state Rep. Russell Fry, R-Surfside Beach. "If you look at the CDC's own numbers, per-capita distributions are down and we are last in the country for per-capita distribution from the CDC. We wanted to highlight this issue to our federal partners so that they could help and assist South Carolina in getting their fair share of the vaccine." 
The letter was sent to Republican U.S. Sens. Lindsey Graham and Tim Scott, as well as Rice. 
"What I'm concerned about is what we see right now in this state and really all across the country, but in this state in particular, is you see a supply issue," Fry said. "And people want the vaccine, particularly those in Phase 1a that are most affected by the coronavirus. And so getting access to that vaccine not only from the CDC, but internally in our own state, is important." 
In response, Rice and other members of the federal delegation sent a letter to CDC Director Robert Redfield expressing "deep concern" about the numbers, and asking for an explanation. 
"Based on data from the July 1, 2019 United States Census population estimates by age 18 years and older, approximately 4,037,531 adults reside in South Carolina," the letter to Redfield said. "This is not the lowest adult population in all of the 50 states and territories. For this reason, we have grave concerns about the data you are presenting that shows South Carolina is receiving the lowest number of vaccines per capita in the United States. 
"We urgently request that you provide an explanation for this discrepancy in the allotment of vaccines for the state of South Carolina. It is of utmost concern that our state has enough vaccinations to administer to all South Carolinians."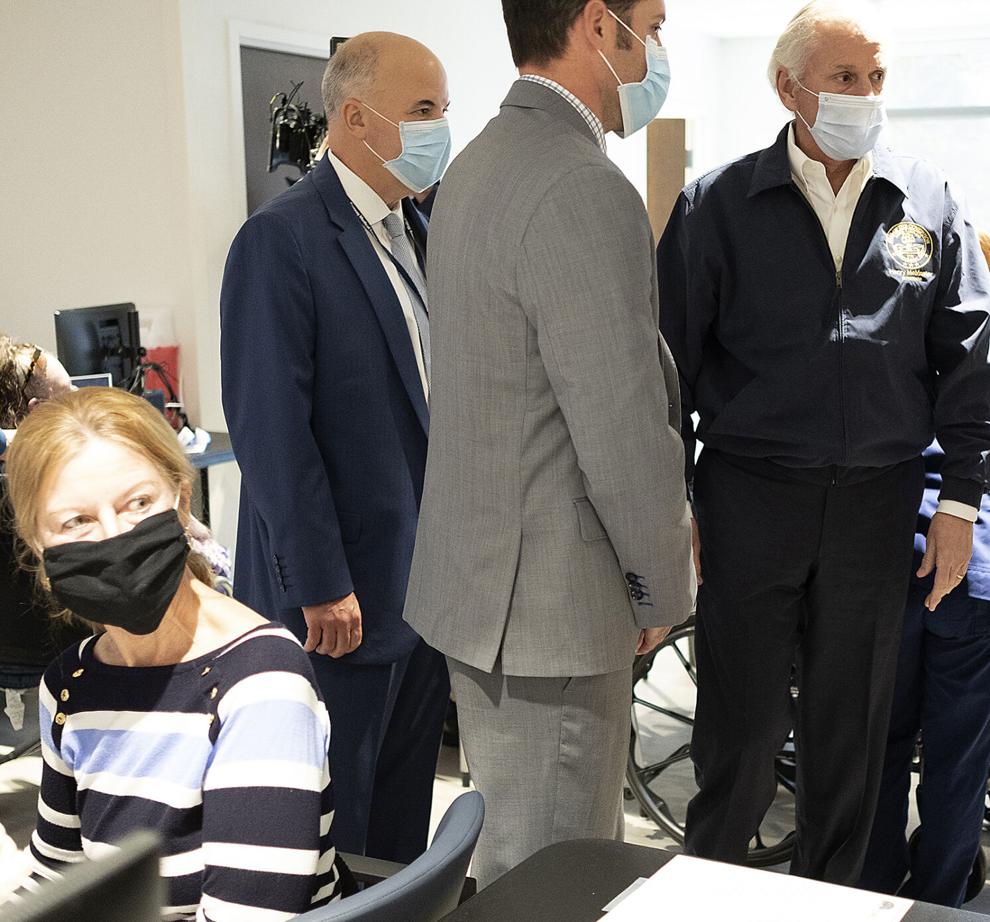 Rice and McMaster both said part of the problem was that hospitals weren't asking for as many doses as they could have. 
"The hospitals can, once they have administered these vaccines, they can make a weekly request for the vaccine," Rice said. "They get the vaccine the following week. Unfortunately, a lot of the hospitals in South Carolina, including some on the Grand Strand and the Pee Dee, haven't requested all they can get. It wasn't by any malice; it was just a misunderstanding of what they were supposed to do. I think that's being cleared up now." 
Tidelands Health on Tuesday said that characterization didn't apply to them. 
"As Gov. McMaster mentioned earlier today, some hospitals to this point have not ordered all the vaccine available to them," the hospital said. "At Tidelands Health, that is not the case. We have consistently ordered vaccine every week so that we would have sufficient supply to immediately vaccinate our Phase 1a workers and, subsequently, the 70 and older population when we were authorized to do so." 
Rice said that McMaster during the conference call expressed concern about the supply issue, and the governor said the state would get 822,000 doses of the vaccine over the next nine weeks, including 60,000 doses of the Pfizer vaccine per week for the hospitals. 
But that 60,000-dose allocation has been the status quo for vaccine distribution in South Carolina, despite the hospital association's assertion that health systems are asking for four times that amount. 
"This is a massive rollout, and I fully expected that goals would be lofty and that wrinkles would occur. But I also think that over weeks, that wrinkles will smooth out and the vaccine production will even out," Rice said, adding that more vaccines like the long-awaited Johnson & Johnson one-shot dose would ease the pressure.
"It's going to be easier to get," he said. "It's going to be in more places, and over the next few months, we should put a real dent in the population in terms of getting people vaccinated." 
But for now, McMaster wants hospitals to hurry up and vaccinate. 
"They must be operating at maximum capacity," McMaster said. "Every dose that comes in that hospital needs to be in somebody's arm before that next shipment comes in. Otherwise they're not doing their job."  
As of Tuesday, Horry County's cumulative COVID-19 cases totaled 21,923 with 306 deaths. The percent-positive rate over the past seven days was 22 percent and the average hospital occupancy was 92 percent.