Doctors diagnosed Deloris Greene with strep throat the first time she went to the hospital in early April. She was sent back to her home in Murrells Inlet, and a follow-up visit was scheduled for two days later.
When she returned the day after Easter, she tested positive for COVID-19. 
"She never came back home," said her daughter Etta Greene Carter, who was also diagnosed with the disease. 
Deloris Greene wasn't the first person in her family to test positive for the new coronavirus. But at 73 years old, she's been the only one to lose her life to the disease, which is disproportionately affecting black people. 
In South Carolina, black residents make up 27% of the population. As of Thursday, they represented 44% of all COVID-19 cases and 46% of all COVID-19 deaths.
"At the core of this problem is the fact that African Americans are disproportionally affected by conditions such as cardiovascular disease, diabetes, asthma, obesity, and are also disproportionally affected by access to care at times," said state epidemiologist Dr. Linda Bell of the state Department of Health and Environmental Control.
That includes Deloris Greene.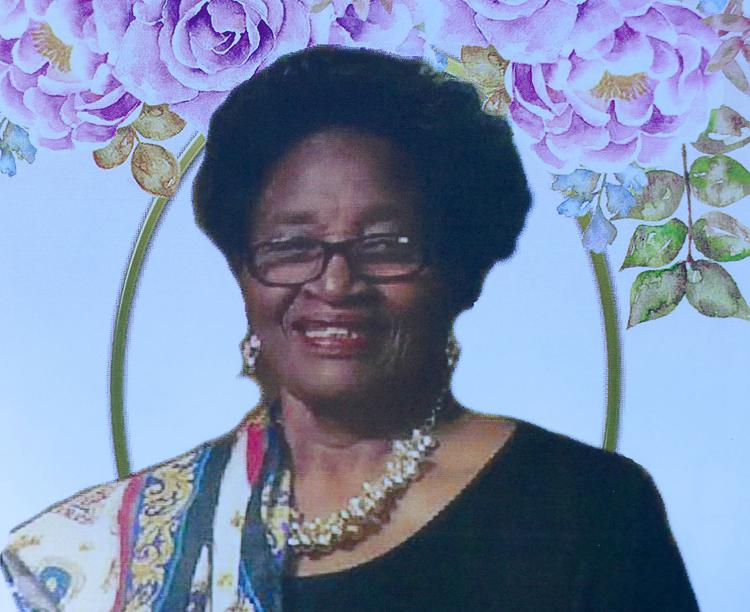 She was healthy but had diabetes, her daughter said. In her later years, she endured bouts of asthma. 
The Centers for Disease Control and Prevention maintains that people with underlying health conditions are more likely to be hospitalized if they become infected with COVID-19. A CDC study of March COVID-19 hospitalizations in 99 different counties across 14 states found that almost 90% of the patients had one or more underlying conditions, the most common being obesity, hypertension, chronic lung disease, diabetes and cardiovascular disease.
Carter's sister and Greene's other daughter, Rhetta Greene, is still at the Medical University of South Carolina after being diagnosed with COVID-19 around the same time as her mother. She's been on a ventilator for weeks, and if she remains stable, doctors plan to perform a tracheotomy on Monday, which is an improvement, Carter said. 
All told, nine members of the family have been diagnosed with COVID-19. That includes Carter, who lives in Loris but who's been quarantined in her mother's house for more than two weeks.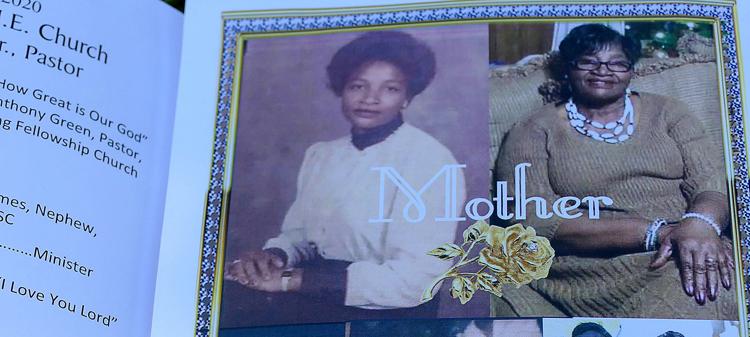 She's been helping the family build a house for her sister down the road from her mother's home, and she's waiting for her second negative test before going around her aunts and uncles, who are all in the same age range as her mom.
"As soon as I'm healed, as soon as I'm better, I'll be out trying to help somebody else," Carter said. "Because this thing is not greater than we are as a collective team. We've got to figure out how to stop the spread, but we've got to figure out how to help each other and not be afraid." 
Deloris Greene was a devout Christian and spent 37 years working for the Waccamaw EOC's Head Start program, retiring within the last 10 years. 
She and her husband had five children, including her two daughters, Etta Carter and Rhetta Greene, who both work in education. Carter is the head of Horry County Schools' Adult Education program and Rhetta Greene is a teacher at Bridgewater Academy.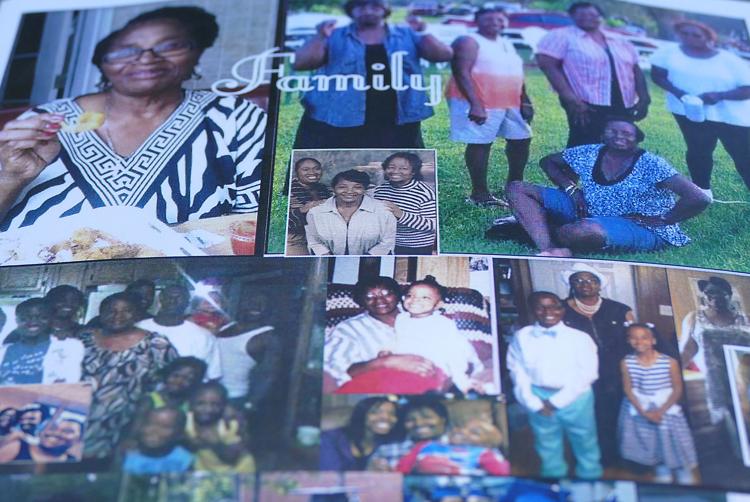 Deloris Greene was always supportive of her children's desire to go to school, and was a "built-in" babysitter who pitched in to watch the grandkids whenever she could. 
"She was funny, straight up, you never had to guess what she was thinking because she was going to tell you, whether you liked it or not," Carter said. "She was a lover of people and she fed everybody. Her number one rule was 'You've got to wash your hands before you go in my pot.'"
She was a fixture of her neighborhood, church and family, living in her Murrells Inlet house for more than 50 years. The family has been inundated by food and flowers since her death.
"This thing, it upset the whole community because she was such a nice, healthy girl," said Deloris Greene's older sister Betty Holmes. "Kind, loving. My mom died when she was seven years old, and me and my sisters raised her like she was ours."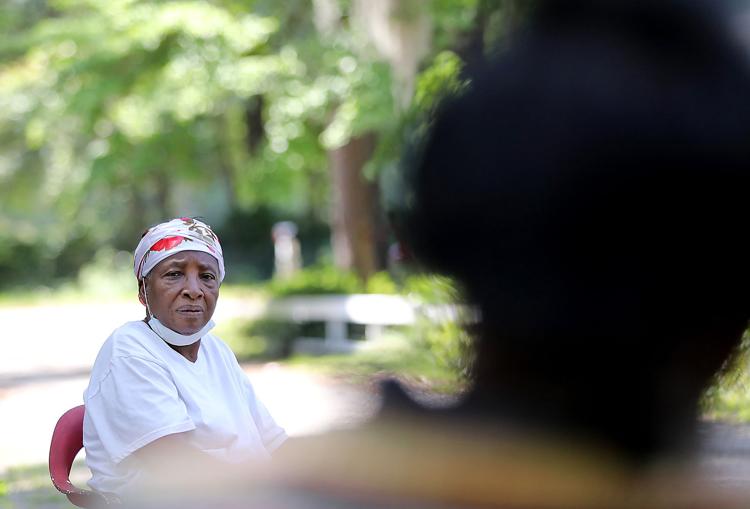 Carter's sister, Rhetta Greene, was already in the hospital by the time their mother tested positive, and she still hasn't learned of her death.
The week before Easter, Rhetta Greene had felt sick, but thought she was improving. By Friday, she was weaker and it was clear she wasn't getting better.
"The next morning though, she was kinda talking out of her head," Carter said. "So we took her to the hospital. They almost immediately put her on the ventilator." 
That Monday, Deloris Greene also went back to the hospital, and was put on oxygen. Three days later, the hospital called to tell the family that Deloris Greene would go on a ventilator. 
"I got to talk to her afterward, and she just said, 'Are y'all sick?' and I said 'No,'" Carter said. "And at that point I already had some symptoms, but I told her 'No.' And she said 'Children, take of yourselves, oh Lord.' And that was the last time I talked to her."
On April 25, Deloris Greene passed away. 
Carter herself stayed at the hospital for a couple of days due to shortness of breath, but she didn't need to go on a ventilator. When she found out her mother wasn't likely to survive, she checked out and went back to her mom's house to quarantine near family.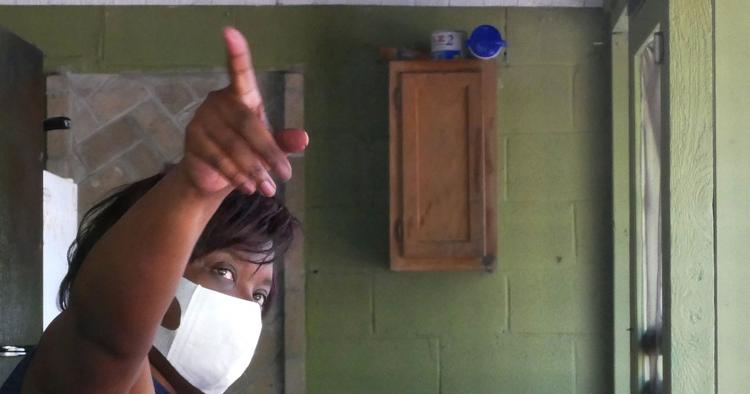 But the experience left her questioning the practices pushed by DHEC. She said scheduling a COVID-19 test needs to be easier, testing needs to be more readily available, and the state agency needs to do a better job of communicating what the symptoms feel like. For example, she wasn't sure what her shortness of breath symptom would feel like until it occurred, and described it as trying to catch your breath after being chased. (Other symptoms include frequent coughing, fever, chills, sore throat, and loss of taste or smell, while some people show no symptoms at all.) She cautioned that people with the virus who don't think they need to go to the hospital may be risking their lives. 
"We could have lost my sister and very well we almost did," Carter said. "If I had to give anybody any advice, make sure you stay at home as much as possible, and when somebody falls sick, try and make arrangements [to get tested]." 
Carter said that folks who live in rural areas often aren't as tech-savvy as urban dwellers – COVID-19 tests are often scheduled after a video conference with a nurse – and are affected by lack of access to transportation and high rates of poverty. 
"I know it's adversely affected African Americans," she said. "I want to know how many of them were living in rural areas because that's a difference. I can't wait until some of the information can be looked at and analyzed to see 'Where were these people? What was the situation as far as their access to medical care, and how many of them were mis-diagnosed with something else?'"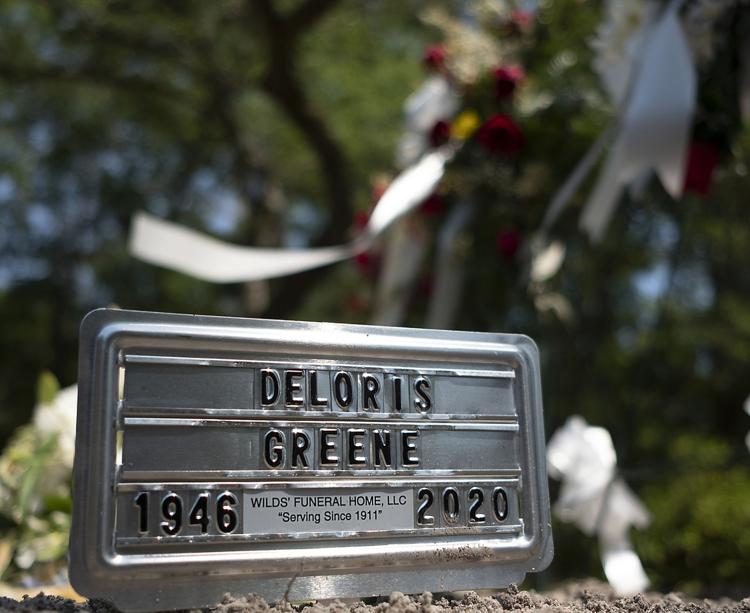 In fact, DHEC has started to track some of that data. The state agency has announced plans to double the number of tests administered to South Carolinians. The agency has also started an awareness campaign targeting at-risk populations, including a PSA featuring the long-serving U.S. House Rep. Jim Clyburn, D-South Carolina. The agency says people should practice social distancing - staying 6 feet apart from each other - stay home whenever possible, wear a mask in public and frequently wash their hands.
"African-Americans and other minority populations have been disproportionately impacted by COVID-19, with higher per capita rates of serious illness and death than in white populations," DHEC Director of Public Health Joan Duwve said during a press conference Wednesday.
"Likewise, our rural counties account for nine out of the 10 top counties for infection rates per capita," Duwve added. "DHEC and the CDC conducted a gap analysis to identify county-level gaps in COVID-19 testing in the non-institutionalized population across our state. We will use mobile testing sites, community para-medicine and community health care and retail partners to increase testing capacity in these communities." 
The public health director said that while the state had already tested a bit more than 1% of the population, the agency planned to double its capacity, allowing it to test 110,000 South Carolinians in both May and June. In the coming months, the agency will set up 47 mobile testing sites around the state, DHEC Director Rick Toomey said. Those sites will be published on DHEC's website.
"There are milder symptoms that people may not even recognize could mean they have a COVID-19 infection, and some people don't have any symptoms at all," Duwve said. "What these testing sites will allow us to do is capture those individuals with no symptoms or with mild symptoms so we better understand the number of people who are infected in our state and our communities."
Susceptible to COVID-19, communities search for answers
As the state's testing capacity increases, so will the number of contact tracers, who are tasked with interviewing COVID-19 patients and tracking down as many of their contacts as possible to caution them about their risk and slow the spread of the virus.
DHEC recently increased the number of contract tracers from 20 to more than 200. As the state increases testing, the agency plans to bring that number up to around 1,000.
In Horry and other neighboring counties, local activists Tim McCray and Benny Swans are creating a group called Community Partners in Action to raise awareness of the disproportionate impact of COVID-19 on black people and their lack of access to health care, especially in rural areas.
McCray and Swans plan to partner with churches, businesses, hospitals, nonprofits and other government agencies. Their mantra is "Alert, advise, and educate." 
McCray said the group will continue its work even after the COVID-19 crises passes.
"We're finding that a lot of people, especially in our rural communities, they don't have access to internet, they don't have access to hospitals," McCray said. "How can we deliver services to these communities? How do we sustain these communities?"
Lack of insurance is an underlying problem, and Swans said that one the group's initiatives would be to push for the expansion of the Affordable Care Act. 
South Carolina was one of 14 states that rejected available federal money to expand Medicaid to more low-income residents.
"By rejecting it, they minimized the number of persons that could have affordable health care," said Swans, who's also among those at the greatest risk of succumbing to the virus. "I'm a diabetic. I have respiratory issues and I have cardiac issues, so I recognize the importance of people being able to call the doctor. Fortunately, I'm a disabled veteran so I have the VA." 
Not everyone is so fortunate.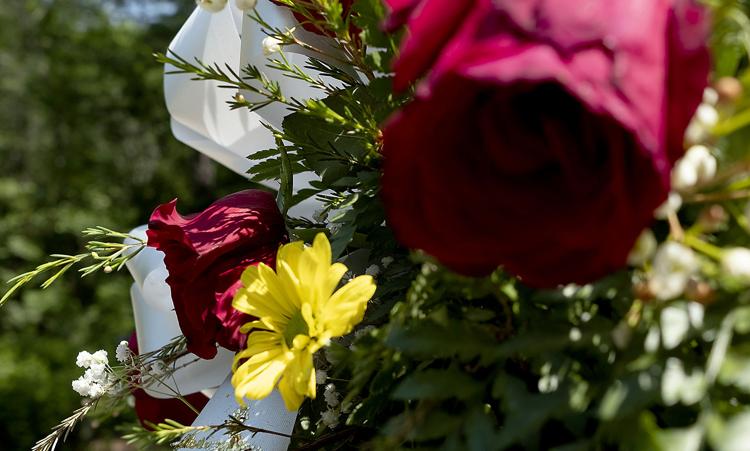 Holmes, Deloris Greene's sister, echoed Swans by saying access to health care was a factor in why black communities have been hit harder by the virus than other populations.
"It definitely has something to do with healthcare," she said. "Because our people, a lot of them didn't have insurance. I hope this would open the eyes of these congressmen and senators and the president to give us insurance. Give the poor people insurance."
On May 1, with her daughter Rhetta still hooked up to a ventilator at MUSC, Deloris Greene was laid to rest. Her family said that while COVID-19 was the cause of her death, God was in charge of the timing.
"Even with COVID, we believe that God took her," Holmes said. "Because people at 50-, 60-, 70-years-old, they survived it. The disease didn't take her, God took her."
Earlier in the year, Deloris Greene had hosted a Super Bowl party for the family, and in the weeks before her passing, she had been singing more than ever.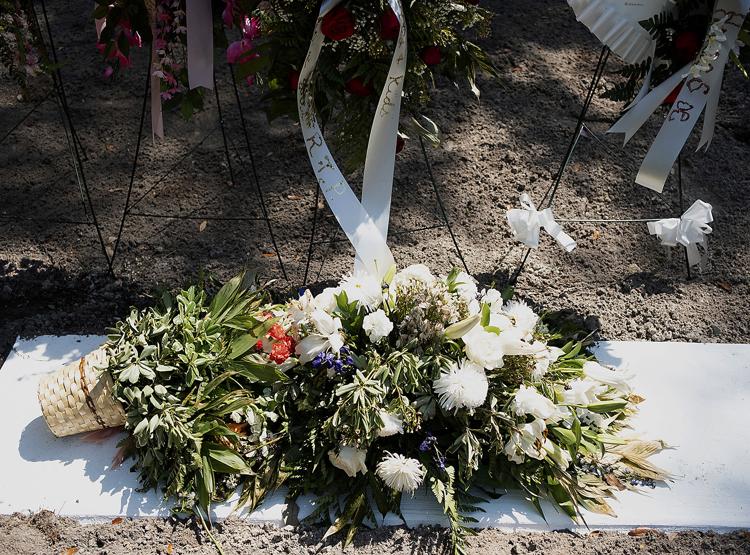 "My family has a family reunion every other year," Carter said. "And this past year, she told my sister and I, she was like 'I want y'all to go every day.' We always go on the Saturday when they have a cookout. But she wanted us to go to all of it. Hindsight 2020, this was all in preparation for what was to come." 
Deloris Greene was buried in the graveyard of the Greater Gordon Chapel A.M.E. Church that she attended all her life, just blocks down the road from her house.
The service was live-streamed on Facebook, and many of those who went to the graveside service stayed in their cars, in keeping with social distancing guidelines. 
Carter said her mother was never afraid to speak her mind, and made it clear to her children that she wanted plenty of funeral programs available when she passed. 
"She loved a picture," she said. "She always said 'If anything ever happens to me, y'all make sure my picture's in color.'"